V roku 1984 stál Zoltán Demján na dvoch osemtisícovkách bez kyslíka. Prvý výstup smeroval na Lhotse Shar panenskou južnou stenou, druhý na Mount Everest južným pilierom. Počasie však zmenilo zostup na drámu. Jeho ďalšou školou života jeprvovýstup na osemtisícovku Dhaulágirí, ktorú chce preliezť alpským štýlom. Na kolmom juhozápadnom pilieri ho čaká najvyššia obťažnosť lezenia, ale i dôležitépoznanie, ktoré mu zmení život.
Film sa bude premietať online v Kine doma 20. januára 2022 vďaka distribútoroviAsociácia slovenských filmových klubov.
Na Medzinárodnom festivale horských filmov v Poprade získal film GRAND PRIX aj Cenudivákov.
Slovo režiséra
So Zolom som spolupracoval na filmoch Everest – Juzek Psotka i Vábenie výšok o histórii slovenského himalájskeho horolezectva. Po čase som zistil, že je to veľmi inšpiratívnyčlovek. Nielen preto, že je prvým Slovákom, ktorý s Juzekom Psotkom vyliezol na Mount Everest bez kyslíka, a ako sa neskôr ukázalo, bolo to dokonca novou cestou. Ani preto, žejeho prvovýstup alpským štýlom, strmým 4,5 kilometra dlhým juhozápadným pilierom Dhaulágirí, nezopakoval dodnes nikto. Ani preto, že je to jediná slovenská cesta na osemtisícovku, ktorú expedičná komisia Medzinárodnej horolezeckej federácie UIAAohodnotila ako najlepší svetový výstup roka 1988.
Ale čo ma viac zaujalo, bol jeho duchovný posun. Nielenže ho hory naučili chápať významslova pokora, ale si aj uvedomil, že okolo nás existujú sily, ktoré sú silnejšie ako naša vôľa. Anion si transcendentálny zážitok na vrchole Dhaulágirí dlho nedokázal vysvetliť. V bývalomkomunistickom Československu o ňom ani nemohol hovoriť.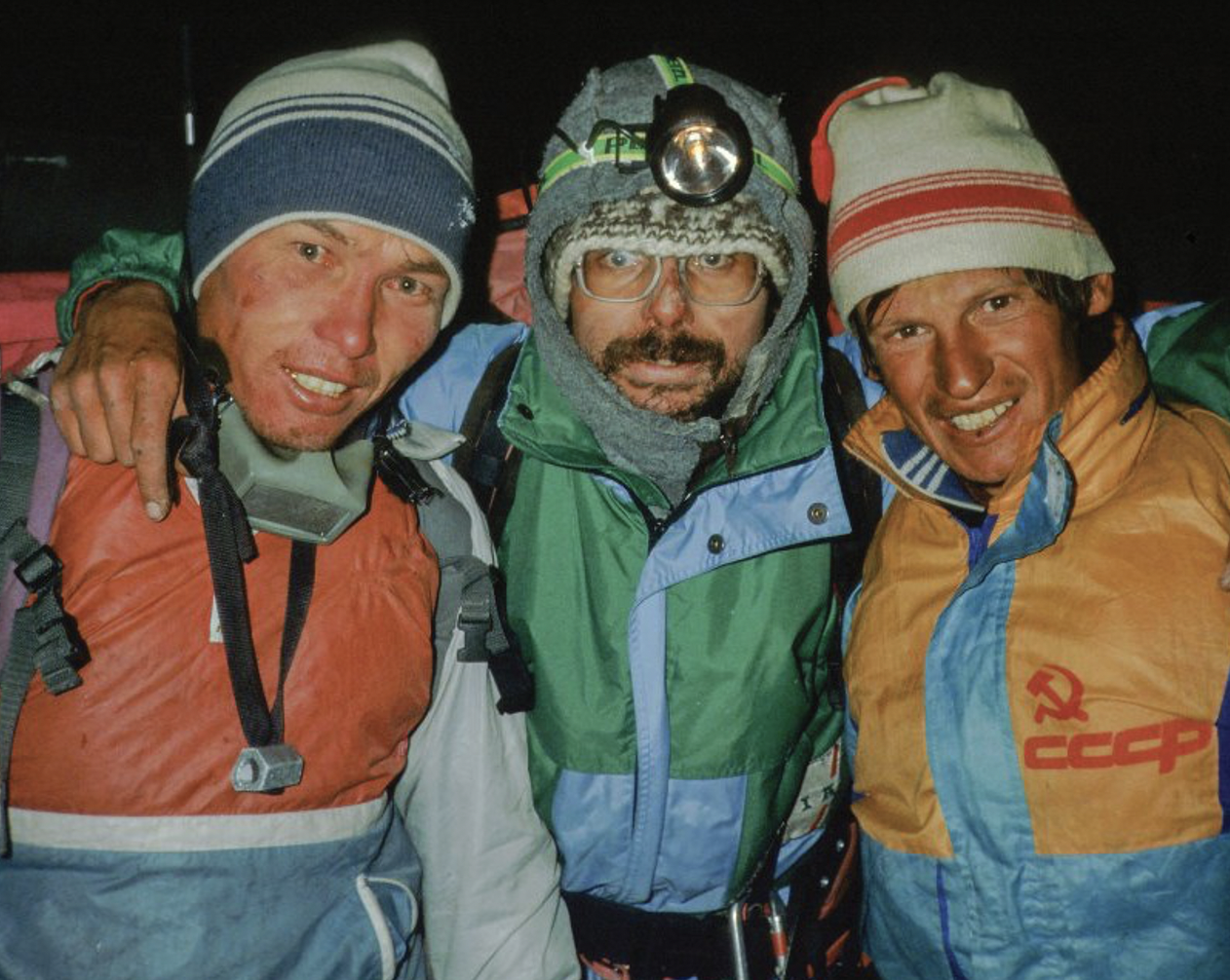 Okrem toho medializáciu tohto výstupu zatienila smrť jeho kamarátov, ktorí sa v rovnakom čase pokúšali alpským štýlom preliezť Boningtonovu cestu na Everest. Pre Demjána bolastrata oddielových spolulezcov šokom, s ktorým sa ťažko vyrovnával, a to nielen on, ale ajcelá horolezecká komunita. Československý horolezecký zväz vtedy zakázal výstupy vo vysokých horách a odsúdil progresívny alpský štýl na osemtisícové štíty.
V tom období si Zoltán začal uvedomovať, že pri takých dlhých a náročných výstupoch je len otázkou času, kedy šťastena nebude stáť pri ňom. Prečo on z Dhaulágirí zostúpil a jehoštyria kamaráti z Everestu nie? Začal sa ďalej zamýšľať nad vývojom horolezectva, zmyslomriskovania a hľadal ďalšiu cestu životom. Začal sa venovať psychológii, aby pochopil, doakého stavu sa tam hore dostal. Ovplyvnilo to aj jeho ďalšie životné smerovanie.
Ale to nie je tiež dôvod, prečo pracujem na tomto filme. To dôležitejšie je jeho poznanie. Niekaždému sa totiž ono dostane. Nie každý dokáže pochopiť prírodné sily vládnuce nad našimi životmi. A Zolo je ochotný sa o svoje poznanie podeliť. Mne upravilo pohľad na život adúfam, že obohatí i ten váš. Stačí, keď sa rozhodnete prežiť chvíľu svojho života v tichu asamote.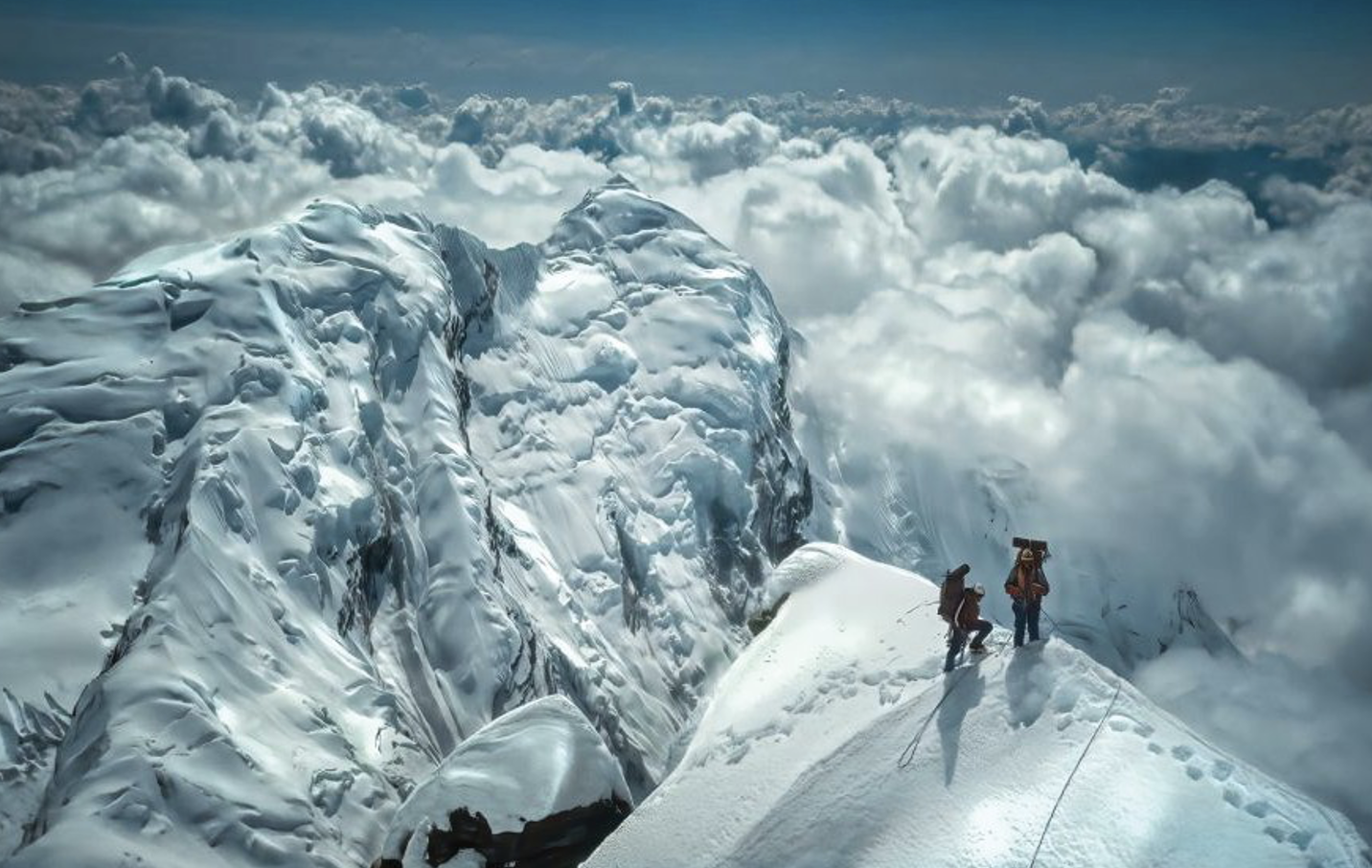 Biografia režiséra
Jeho pohľad na našu planétu je zachytený vo vyše 60 dokumentárnych filmoch. Sledujekrajinu cez hľadáčik kamery, jej estetiku, osobitosti i to, ako harmonizuje s ľudským vnútrom. Žije príbehmi, ktoré sa odohrávajú ďaleko od civilizácie, kde sa človek dostáva za hranicupoznaného.
Má za sebou niekoľko objavných expedícií: od nájdenia civilizáciou nedotknutých ľudí dobykamennej v pralesoch Novej Guiney cez absolvovanie prvého prechodu Ellsworthovho pohoria v Antarktíde až po objavenie niekoľkých megajaskýň v stolových horách Venezuely. Pešo dosiahol Severný i Južný pól, žil s Pygmejmi v Kongu, s kmeňom Suri v Etiópii i Indiánmi hlboko v amazonskom pralese. Prešiel najťažšie kaňony sveta a zlanil dvanajvyššie vodopády našej planéty.
Verný je však prostrediu, ktoré ho formovalo. Vzťah k Vysokým Tatrám zachytil v mnohých filmoch: Sloboda pod nákladom, S tebou ma baví Slovensko, Žiť pre vášeň, Hľadači tieňa,Vysoké Tatry – divočina zamrznutá v čase, Vábenie výšok, Tatry mystérium, Premeny Tatier. Vytvoril seriál Príbehy tatranských štítov obsahujúci šesť filmov: Súboj velikánov, Sny oslobode, Posadnutí horami, Posledný z posledných, Legendy a ilúzie, Stopy na hrebeni.
Jeho filmy sú hlavne o tom, ako by sa človek mal správať k tejto Zemi. Videli ich diváci vkinách, na festivaloch, ale i v televíziách od Japonska až po Argentínu.
Za svoje filmy dostal už vyše 300 ocenení po celom svete. Tú najvzácnejšiu Grand prix muudelila Medzinárodná aliancia horských filmov za svetový prínos a kameramanskú prácu v dokumentárnom filme s vysokohorskou, horolezeckou a objaviteľskou tematikou v extrémnych častiach sveta. On si najviac váži národnú cenu Slnko v sieti, Krištáľové krídlo,OTO a sošku Igric za najlepší dokumentárny film.
Premietanie v Kine doma
https://www.kino-lumiere.sk/klient-863/kino-241/stranka-8409/film- 496305
Zdroj: TS