Do českých kin se vrací snímek, který před 23 lety představil Jima Jarmusche, nekorunovaného krále nezávislého filmu, i mainstreamovému publiku. Příběh nájemného zabijáka Ghost Doga, jehož životní láskou jsou japonská filosofie, poštovní holubi a touha po spravedlnosti, se stal téměř okamžitě po své premiéře v roce 1999 legendou. Výrazný podíl na tom, aby se snímek dostal pod kůži i hudebním fanouškům, měl soundtrack, pod kterým je podepsaný americký rapper a hudební producent Robert Fitzgerald Diggs, známější pod pseudonymem RZA z rapového uskupení Wu-Tang Clan.
RZA se této úlohy zhostil na přání Jima Jarmusche a sestavil unikátní hip-hopový doprovod, který se filmem proplétá od začátku do konce a udává mu tempo. To vše umocňují citáty hlavního protagonisty Foresta Whitakera z knihy Hagakure, která položila základ celé samurajské filosofii. Vznikl tak nejen podmanivý doprovod k filmu, ale soundtrack, který vede hlavního hrdinu na jeho spirituální cestě cobynedílnou součástí tréninku japonských bojovníků.
RZA patří bez diskuse k nejplodnějším producentům nejen z celé Wu dynastie. Poté, co byl hudebním mozkem debutového alba Enter the Wu-Tang (36 Chambers) v roce 1993, se v následujících třech dekádách podílel na nejzásadnějších hip-hopových albech, ať už jako vokalista, producent, zvukový inženýr nebo skladatel. Není tak divu, že se na soundtracku objevují jména jako Kool G Rap, Jeru The Damaja, Masta Killa a samozřejmě i celý Wu-Tang Clan, který reprezentuje skladba Fast Shadow.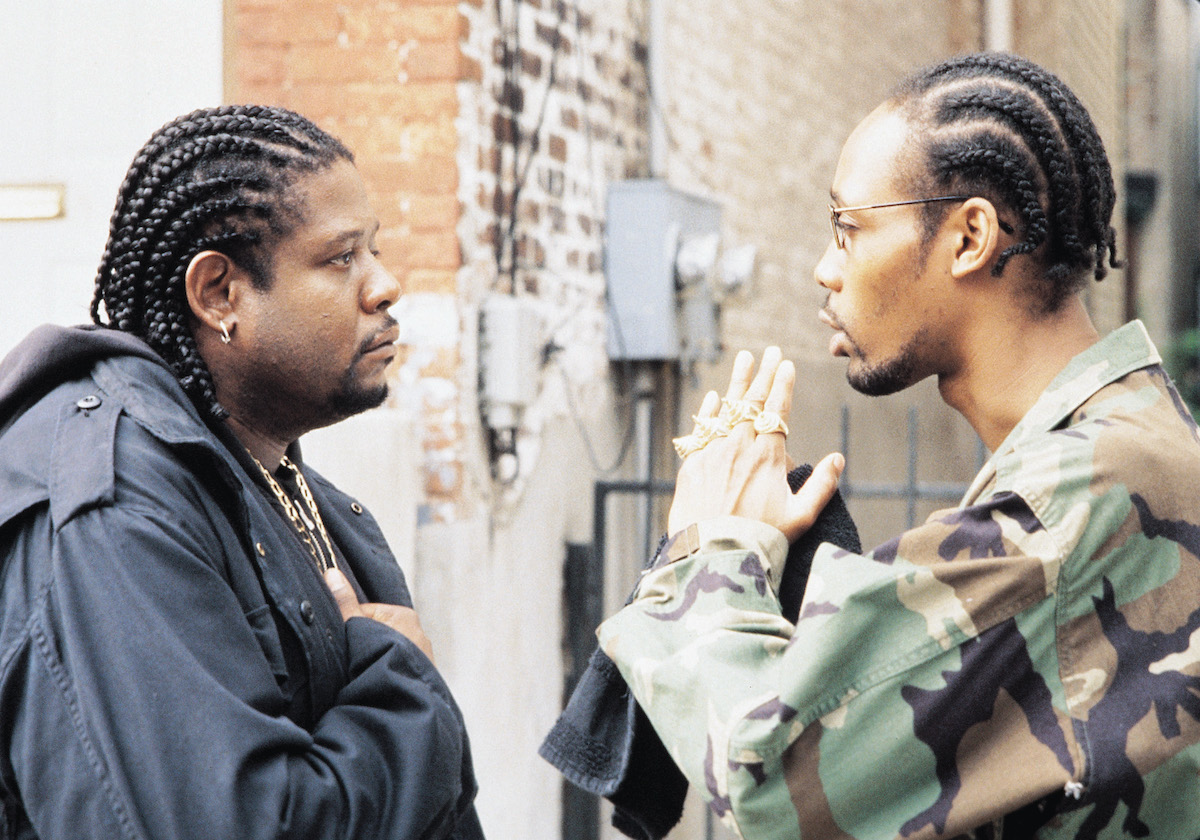 Na vlastní uši mohli domácí (filmoví i rapoví) fanouškové slyšet v roce 2003 jednu z ústředních skladeb filmu během jeho koncertu v pražském klubu Roxy, kam dorazil i se zpěvačkou – a také matkou jeho dcery – Tekithou, aby odehráli živě skladbu Walking Through The Darkness.
Stejně jako se Jimovi Jarmuschovi povedl záměr natočit film o zabijákovi, kterého budete mít svým způsobem rádi, tak i RZA složil soundtrack, díky kterému budete filmové pasáže bez dialogu vnímat mnohem intenzivněji.
Snímek Ghost Dog – Cesta samuraje uvede do kin ve 4k remasterované verzi distribuční společnost Aerofilms 7. července 2022.
Ghost Dog – Cesta samuraje
USA Francie, Německo, Japonsko 1999 | 116 minut | premiéra: 7. července
■ žánr drama, krimi
■ režie Jim Jarmusch ■ scénář Jim Jarmusch ■ kamera Robby Müller ■ hudba RZA
■ hrají Forest Whitaker, John Torney, Cliff Gorman, Dennis Liu a další
■ stránka filmu https://www.aerofilms.cz/ghost-dog-cesta-samuraje/
synopse
Nelítostný k protivníkovi, laskavý k dětem a zvířatům. Ghost Dog (Forest Whitaker) je nájemný vrah řídící se kodexem japonských samurajů. Svůj ledový klid ztratí v okamžiku, kdy mu mafiáni jako varování zahubí jeho milované holuby. A to nelze nechat bez pomsty… Král nezávislého filmu Jim Jarmusch pojal žánr gangsterky po svém a na konci 90. let přišel s dnes už kultovním snímkem, svěže kombinujícím východní filozofii, mafii a hip hopový soundtrack od RZA, člena legendárního Wu-Tang Clanu. Zenový, ale zároveň zábavný film z podsvětí velkoměsta se vrací na plátna českých kin v restaurované 4K verzi.
Zdroj: TS