Tvorcovia obľúbených rozprávok Mimi & Líza a Websterovci pripravili v spolupráci s Media RTVS a Vydavateľstvom SLOVART veľa jesenných darčekov pre deti, a to nielen na Slovensku, ale aj na Taiwane.
Audioknihy Websterovci 1 a Websterovci 2
Media RTVS spoločne s produkčným štúdiom Fool Moon a Vydavateľstvom SLOVART uviedlo v týchto dňoch na trh nové audioknihy Websterovci 1 a Websterovci 2. Pavúčie rozprávky načítal v štúdiu Slovenského rozhlasu herec Richard Stanke. Okrem obľúbených príbehov si deti budú môcť vypočuť aj pesničku zo znelky seriálu. Audioknihy sa dajú zakúpiť v e-shope RTVS a v kníhkupectvách na CD alebo vo formáte MP3 na stiahnutie online.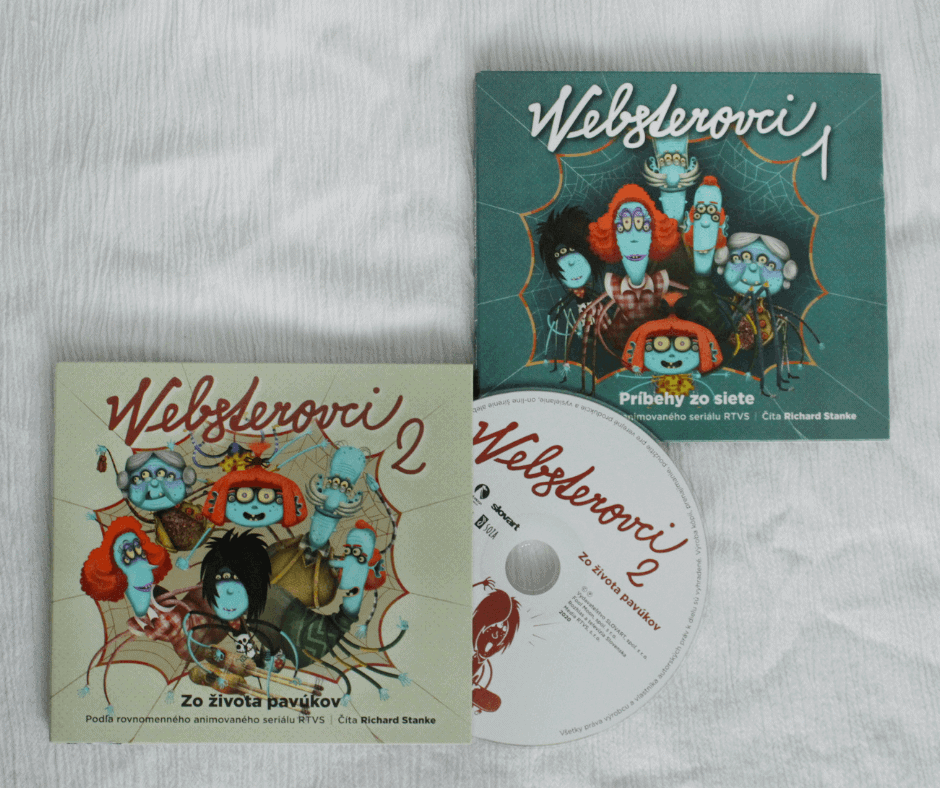 Viac informácií: Websterovci 1 / Websterovci 2
Nová kniha Websterovci 3
Vo Vydavateľstve SLOVART vyjde koncom novembra aj nová rozprávková kniha Websterovci 3, ktorú na základe scenárov animovaného seriálu napísala Vanda Rozenbergová. Tentokrát je tu knižné vydanie ešte pred premiérou nových epizód rovnomenného seriálu režisérky Kataríny Kerekesovej, ktorá bude v roku 2021. Šesť pavúčích príbehov opäť bravúrne ilustroval Boris Šima. Malá Lili sa stane veliteľkou rodinného výletu a zistí, aké ťažké je niečomu veliť. Na pavúčej talentovej súťaži môže byť hviezdou nielen Lili a jej brat Hugo, ale aj mama Alma. Do triedy malých pavúkov pribudne zvláštna cudzokrajná pavúčica od Veľkej mláky. Všetky deti teraz vedia, kde sa Veľká mláka nachádza, ale aj to, aké nebezpečenstvá skrýva. Dedko s babkou nezaostávajú a s nasadením všetkých síl zachránia Hugovu arašidovú gitaru. Lili sa zas s láskou postará o malé uplakané molie larvy. Vo výťahovej strojovni to skrátka žije.
Viac informácií: Westerovci 3
Mimi & Líza na Taiwane a v USA
Rušno nastalo aj v domácnosti kamarátok Mimi a Lízy. Preklad prvej knihy Mimi & Líza vychádza v týchto dňoch na Taiwane. V novembri uvedú 26-minútový film Mimi & Líza: Záhada vianočného svetla v USA na festivale Chicago International Children's Film Festival. Doposiaľ videli rozprávku deti v Čechách, vo Francúzsku, Japonsku, Chorvátsku, Taliansku, Belgicku, Brazílii, Číne, Kanade, Hong Kongu a ďalších krajinách.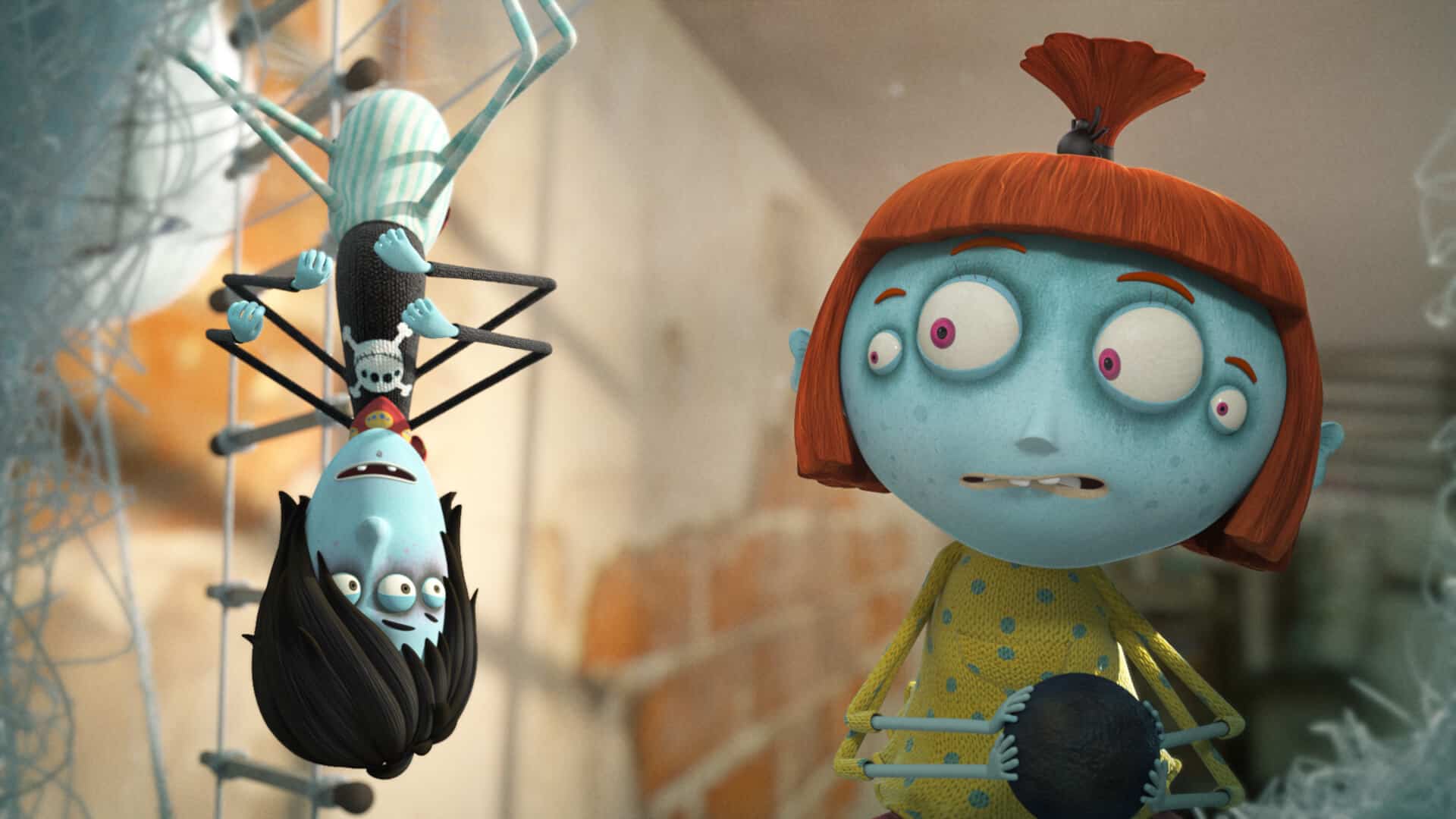 Darčeky z dielne RTVS
Media RTVS v spolupráci s tvorcami seriálov Mimi & Líza a Websterovci pripravila pre deti originálne darčeky. Tričká s potlačou obľúbených hrdinov, ale aj mikiny, tetovačky, fľašku, ruksak a iné predmety si môžete pozrieť a zakúpiť na stránke eshop.rtvs.sk.
Novinky o projektoch Mimi & Líza a Websterovci môžete sledovať na našich sociálnych sieťach:
facebook.com/mimiliza
instagram.com/mimializa
facebook.com/websterovci
instagram.com/websterovci
* pozn.: Media RTVS je dcérskou spoločnosťou RTVS
Zdroj: TS