Nové medzinárodné zoskupenie okolo hudobníkov Roberta Pospiša a Martina Sillaya, Libertatem Ensemble, sa inšpirovalo indiánskou mytológiou, výsledkom je album HIAWATHA. Debut s ôsmimi pôvodnými skladbami napĺňajú fascinácia prírodou, nadprirodzené sily a fenomén snívania. Špičkoví hudobníci z regiónu V4, ktorí sa v tomto zložení stretli po prvý raz, vytvorili skladby na hranici jazzu, ambientu, pesničkárstva a vážnej hudby. Album vychádza vo vydavateľstve Real Music House.
"Hiawatha je nahrávkou pre trpezlivé počúvanie. Je to príbeh. Legendy sa miešajú s osobnými zážitkami a naopak. Hiawatha reprezentuje dva roky našej hudobnej cesty. Na začiatku bola niekoľkodňová session a potom prišlo na rad hľadanie piesní. Pretože práve do nich sa snažíme zakonzervovať časť našich osobností. Je to celoživotné snaženie s niekoľkými krásnymi a silnými okamihmi. Veríme, že na ne poslucháči narazia aj pri ponorení do sveta nahrávky Hiawatha," hovorí o albume Robert Pospiš, ktorý je aj autorom všetkých textov.
Zoskupenie Libertatem Ensemble tvoria: spevák Robert Pospiš, gitarista Martin Sillay, trubkár Kornél Fekete-Kovács, saxofonista Nikolaj Nikitin, basgitarista Nenad Vasilić, klavirista Jancsi Rigó Jr. a bubeník Marián Ševčík.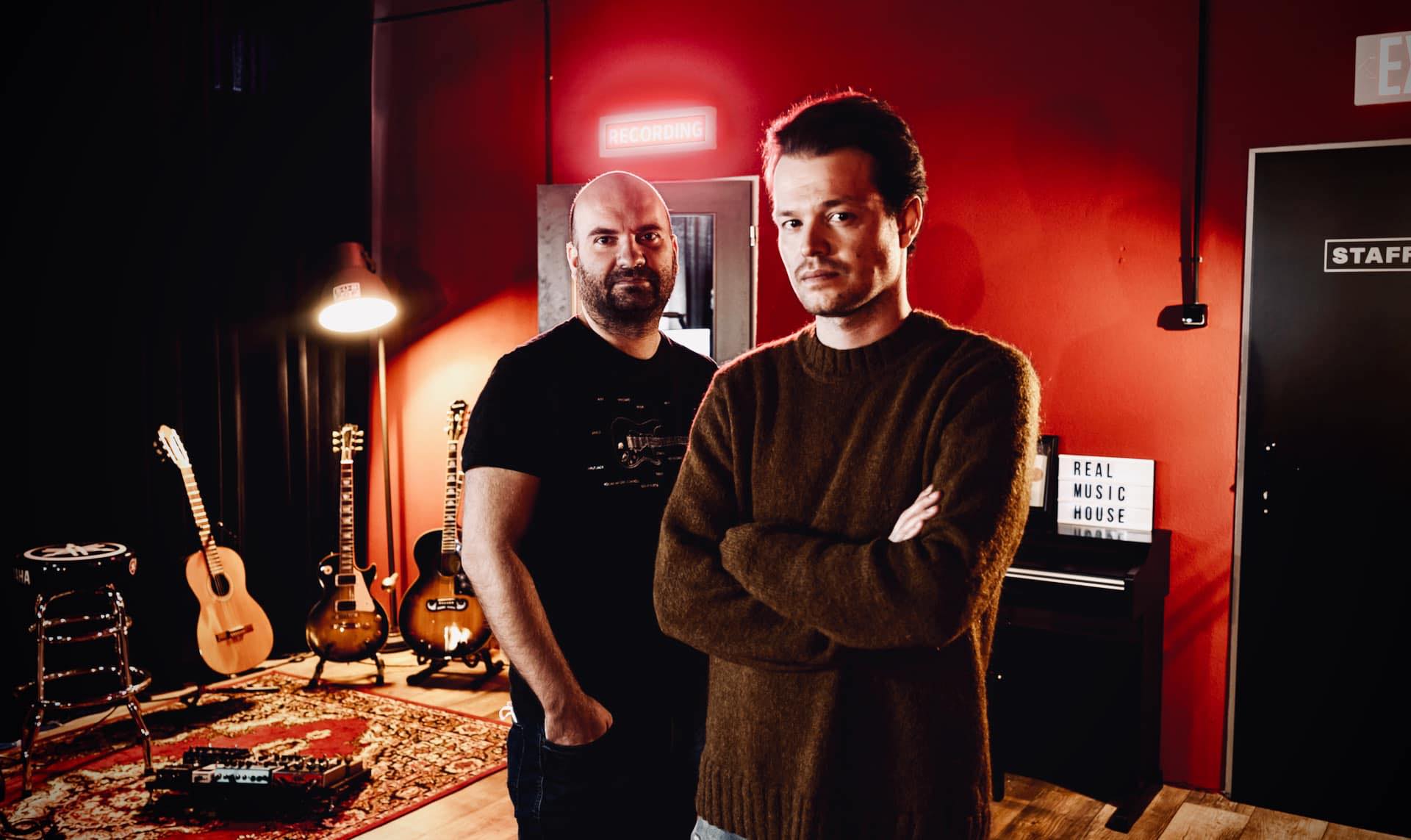 Základným pilierom novej medzinárodnej skupiny je hudba ako spoločný jazyk, tak si to zadefinovali sami hudobníci. Prvým singlom nového albumu bola skladba 40 dní, ktorá má v sebe všetky charakteristické prvky HIAWATHY. Akonáhle to situácia dovolí a dôjde k stabilizácii uvoľnených opatrení, Libertatem Ensemble plánuje prezentovať svoju novinku aj na živých koncertoch.
Autorkou vizuálu albumu je slovenská výtvarníčka Mira Kubáňová. Vydanie albumu podporil z verejných zdrojov Fond na podporu kultúry národnostných menšín.
"V priebehu niekoľkých mesiacov po nahrávaní sme s Robom vytvárali vlastný svet, ktorý spája hudbu so slovami. Naším cieľom bolo ponoriť sa do počúvania až vo forme istého druhu meditácie a vytvoriť prostredie, ktoré pôsobí priam mysticky. Hudobníci jedinečne uchopili túto atmosféru už od začiatku a my sme sa nechali viesť intuíciou, ktorej výsledkom je táto nahrávka," dodáva Martin Sillay.
Album HIAWATHA sa nahrával, mixoval a mastroval v bratislavskom štúdiu Real Music House a v týchto dňoch vychádza v rovnomennom vydavateľstve. Za produkciou nahrávky stojí dvojica Robert Pospiš & Martin Sillay. Vydavateľstvo je na slovenskej hudobnej scéne už 11 rokov, za tú dobu sa podieľalo na vzniku viac ako 110 albumov. Vytvára samostatný priestor, ktorý udáva náročná dramaturgia postavená na kvalite a výnimočných spoluprácach.
Album Libertatem Ensemble – Hiawatha si môžete vypočuť prostredníctvom nasledujúcich streamingových služieb:
Spotify: http://open.spotify.com/album/3KXNcS3nwynPAzXq90RSGH…
Bandcamp: https://libertatemensemble.bandcamp.com/album/hiawatha
Tidal: https://tidal.com/browse/album/181327241
Deezer: https://www.deezer.com/en/album/224241162
Apple Music: https://music.apple.com/sk/album/hiawatha/1563990744?l=sk
CD Libertatem Ensemble – Hiawatha si môžete objednať na nasledujúcom odkaze:
https://www.realmusichouse.sk/obchod/hudba/libertatem-ensemble-hiawatha/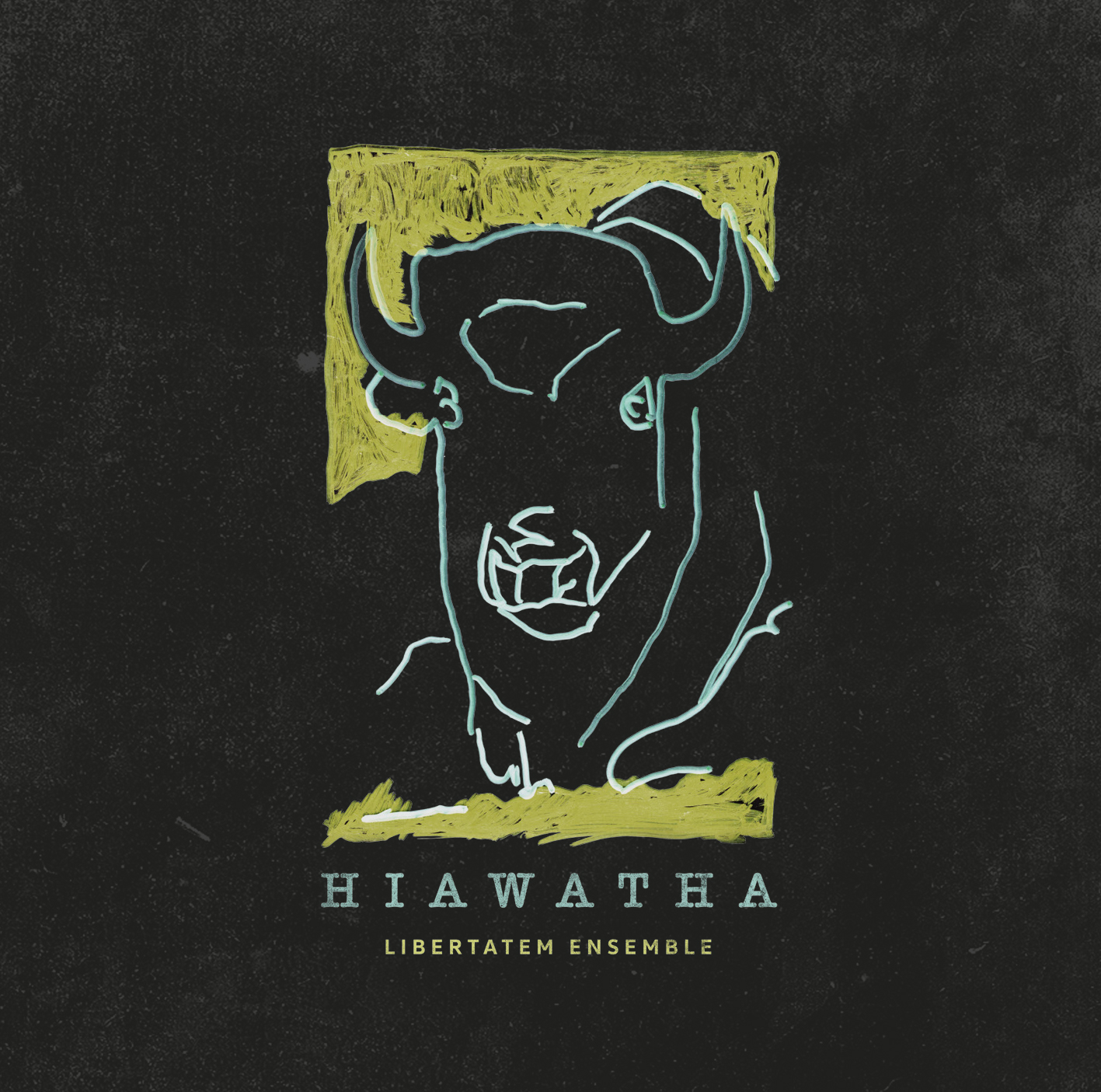 Zdroj: Zuzana Golianová,Mediálna podpora vydavateľstva Real Music House