Kapela Cosmetica, ktorej tvorba predstavuje slovenský indie rock okorenený britpopom a glam rockom, sa na úvode nového roka pripomína skladbou Čínske chrámy. Túžba uniknúť pred nepokojom nesúca sa novým singlom predznamenáva tretí album, ktorého vydanie sa očakáva začiatkom tohto roka.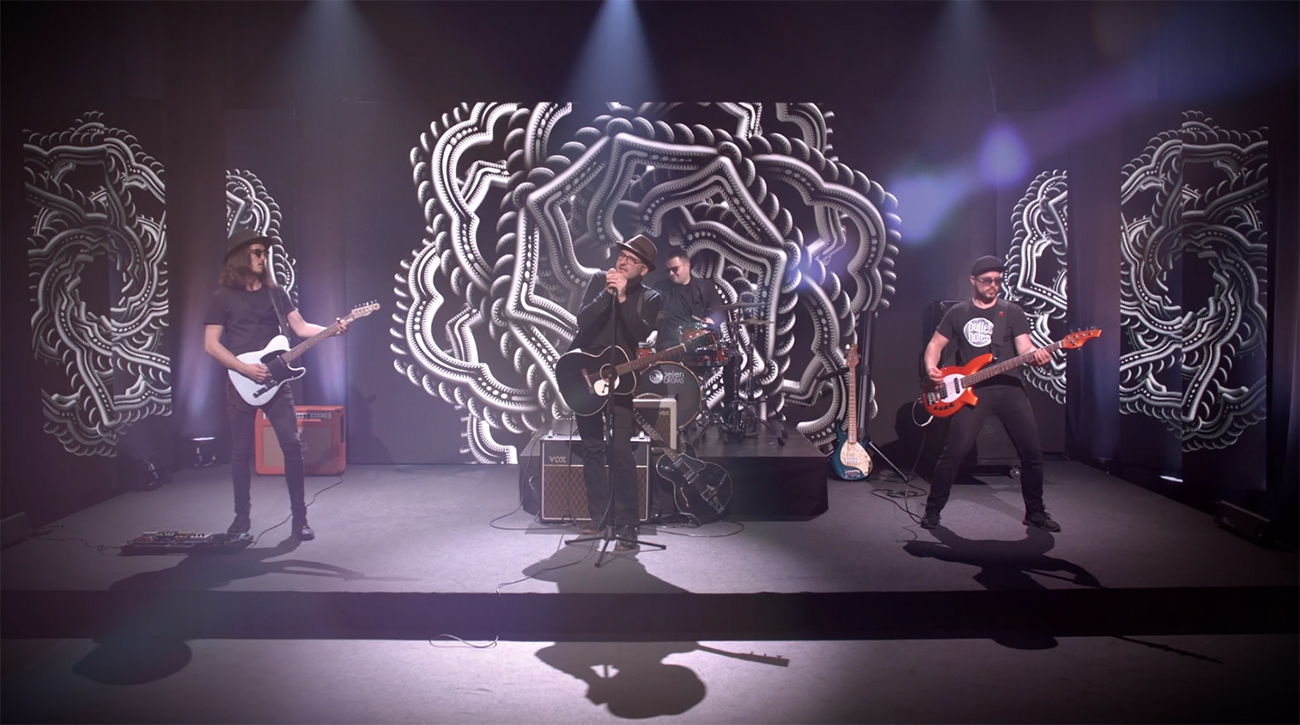 S novým albumom prichádzajú po päť ročnej pauze. Z posledného albumu Arytmia a zároveň ich prvého slovenského sa niesla éterom najmä skladba Splín a ideál. Pred necelými dvoma rokmi začali nahrávať v LVNGC štúdiu nové skladby, ktoré boli prerušované dlhými pauzami spôsobené rodičovskými povinnosťami troch členov kapely. Hranice od ich štipľavého zvuku sa mierne odkláňajú a medzníkom sa stáva úvodný singel Čínske chrámy.
Hudobný podklad piesne vzišiel spevákovi Iljovi Miškovičovi na dovolenke v talianskom Lignane spojením dvoch nezávislých motívov. Aj keď každý bol z úplne iného obdobia, až tam zistil, že k sebe pasujú. Text piesne dostal svoju formu po nahraní inštrumentov v štúdiu. "Čínske chrámy opisujú jednu z tých rušných nocí, keď vás hluk, vrava a násilná zábava vyženú do samoty izby, v ktorej ale márne hľadáte pokoj, lebo v hlave máte "čínsky chrám", miesto, kde sa "modlí" jeden cez druhého, až je z toho neznesiteľný frmol. Človek vtedy túži byť na inom mieste alebo aspoň zaspať, ale to zväčša býva márna snaha," ozrejmuje Ilja Miškovič hlavný motív skladby, ktorým sa stáva túžba uniknúť, túžba v jednej sekunde sa ponoriť do spánku a v druhej sa zobudiť.
Aktuálny singel Čínske chrámy sa nahrával v štúdiu Kupec records po stopách, no basgitara s bicími sa nahrávali súčasne, čím Cosmetica zachovala osobitý ráz piesne presiaknutý autentickosťou. O mix a mastering sa postaral Marek Šurin zo Soundshine štúdia, ktorý je známy skôr mixovaním rapu a popu, čo prinieslo aj na celom albume zaujímavé prekvapenia dané jeho žánrovým odstupom.
Vizuál v štýle štúdiového videoklipu, aké poznáme od Beatles a Animals zo 60. rokov, vznikol v štúdiu Hurricane pod dohľadom režiséra Richarda Taubera. "Pôvodne mal byť čiernobiely a táto verzia aj existuje, ale farba mala nakoniec zaujímavejšiu kresbu a výraznejší kontrast, tak sme zostali u nej. Kuriozitou je, že polovica materiálu z natáčania bola nepoužiteľná a poškodená vďaka chybnej pamäťovej karte. Hrozilo, že sa bude musieť všetko pretočiť, ale strihač Maroš Čukan nakoniec z fragmentov vyskladal celú skladbu," teší sa spevák.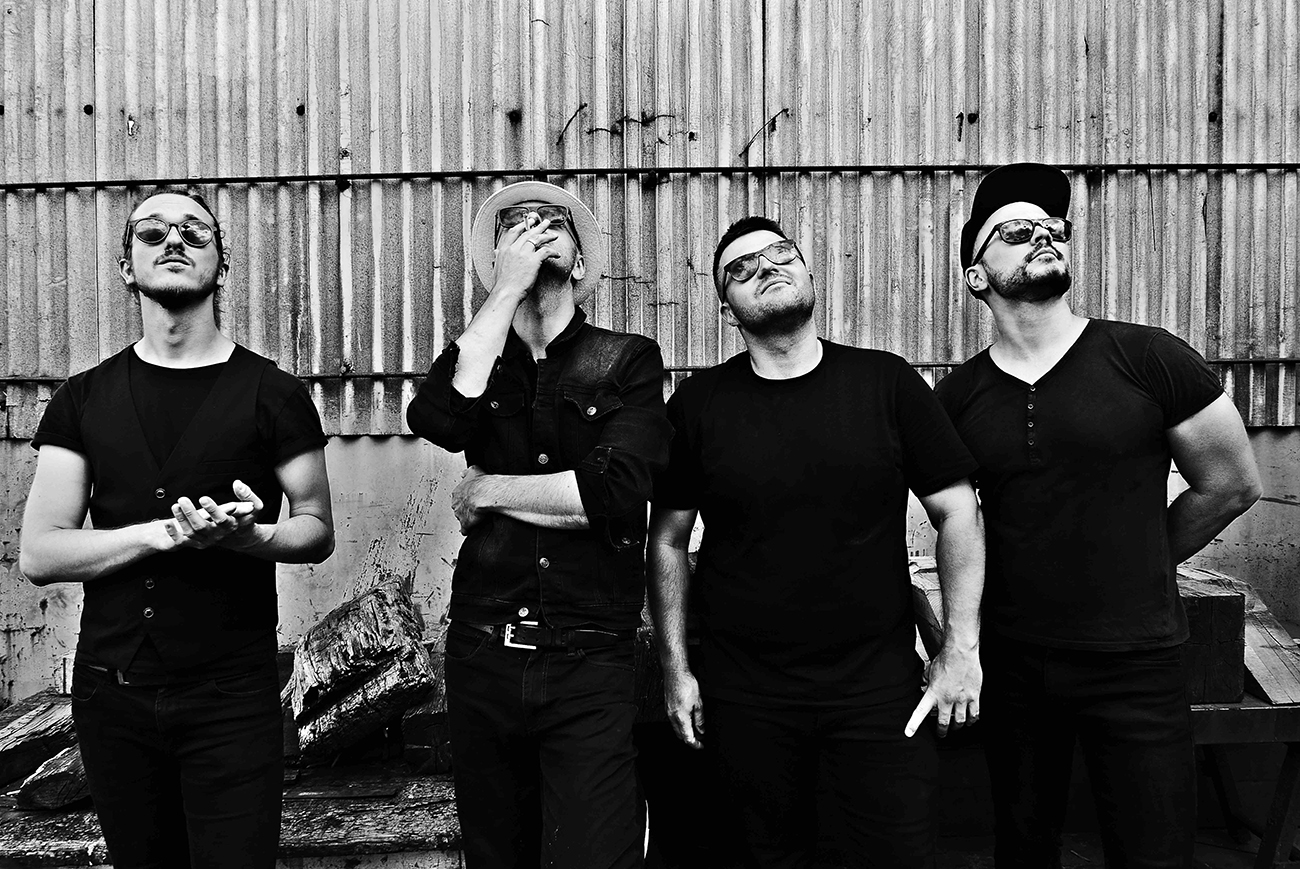 Atmosféru klipu dotváralo LED štúdio s animáciou televízie prepnutej na prázdny kanál a počas refrénu s orientálnym motívom. Nakrúcanie obsahovalo nahranie až dvoch skladieb, druhá vyjde spolu s tretím pripravovaným albumom Introvertná show, ktorý je aktuálne v postprodukcii. Jeho vydanie sa očakáva v prvom kvartáli 2022 aj s plánovaným krstom s koncertom. "Či sa bude odohrávať naživo, to uvidíme, urobíme, čo nám situácia dovolí. S vydaním albumu bude spojený aj ďalší, druhý štúdiový klip k skladbe Rýchlosť sveta," dodáva Ilja, začínajúc pracovať už na nových skladbách.
Zdroj: TS