Tak toto tu ešte nebolo! Kapela Iconito, ktorá je známa tým, že spája pop s folklórom, sa tentoraz dala dokopy s raperom Majselfom. Výsledkom je vskutku jedinečná skladba pre slovenskú futbalovú reprezentáciu, ktorá nás aktuálne zastupuje na Majstrovstvách Európy vo futbale Euro 2021.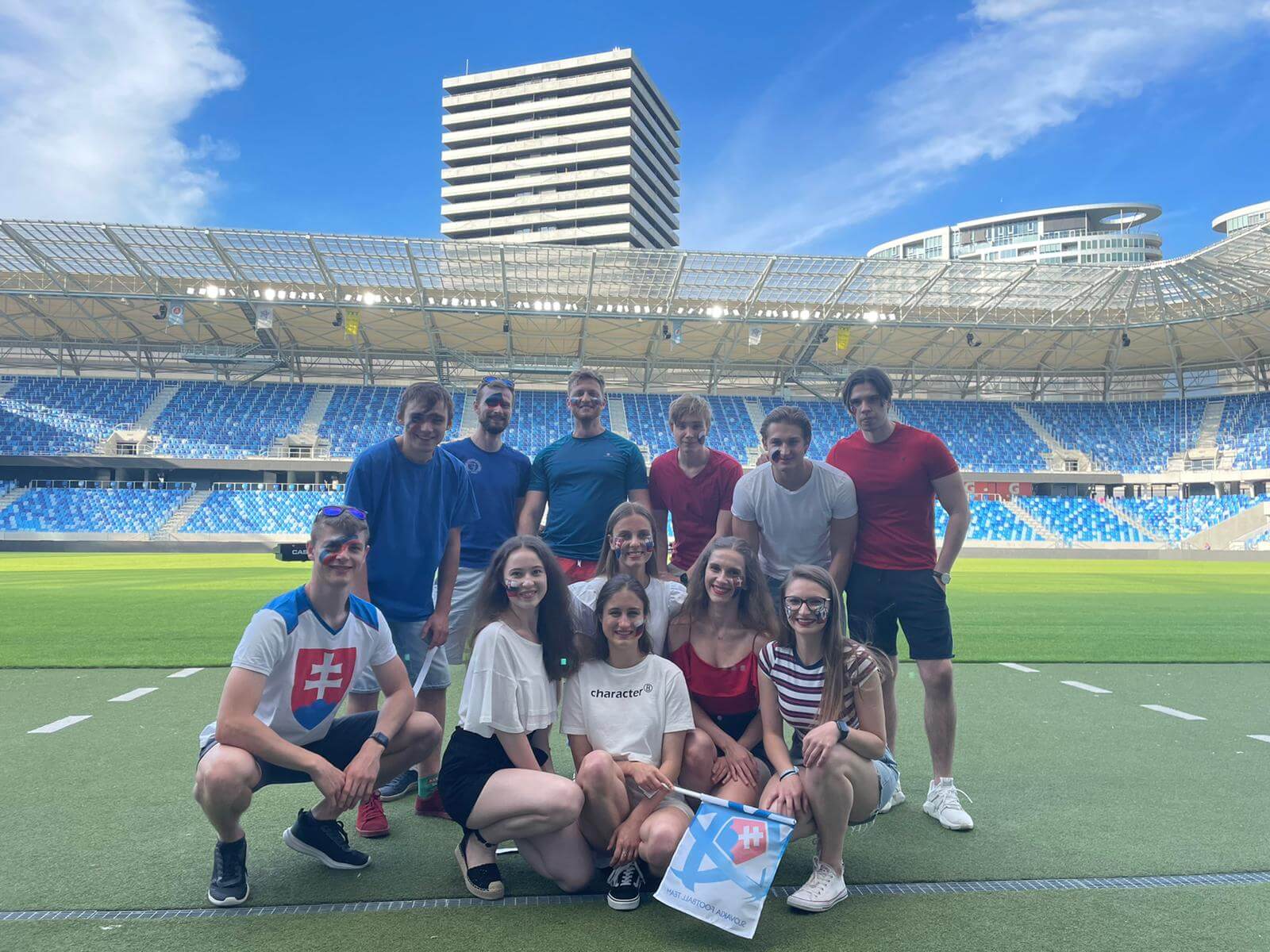 Pieseň Nepoznáme strach má popovo-rockovo-rapový nádych. Jej hlavným odkazom má byť, že bez ohľadu na to, odkiaľ pochádzame, kým sme, alebo akú hudbu počúvame, by sme sa mali vzájomne rešpektovať, tolerovať a spojiť pre podporu nášho športu. Vypočujte si netradičné spojenie dvoch hudobných svetov.
Raper Majself a mladí chalani z kapely Iconito sa po prvý raz v živote pustili do spolupráce a výsledok je naozaj unikátny. Pieseň Nepoznáme strach má povzbudiť našich chalanov počas futbalových majstrovstiev a dodať im odvahu byť hrdými na vlastné korene.
"V odkaze piesne sme chceli spojiť nielen národ pre šport, ale aj slovenskú hudobnú scénu v zastúpení popu a rapu. Bez ohľadu na to odkiaľ pochádzame, kým sme, alebo akú hudbu počúvame a máme radi, by sme sa mali vzájomne rešpektovať a tolerovať. Aj s týmto odkazom prišla UEFA, pri kampani RESPECT. Práve preto sme na to chceli v prepojení na šport poukázať aj v hudbe. Verím, že sa nám podarilo urobiť kvalitný produkt, ktorý v sebe zahŕňa zdravú sebavedomú vieru v slovenský národ i živelnosť jeho ľudu," vysvetľuje líder Iconita Kristián Dufinec.
Melódiu z refrénu zložil Kristián už dávnejšie, no teraz k nej vymyslel nový text. Majself si napísal svoj part sám.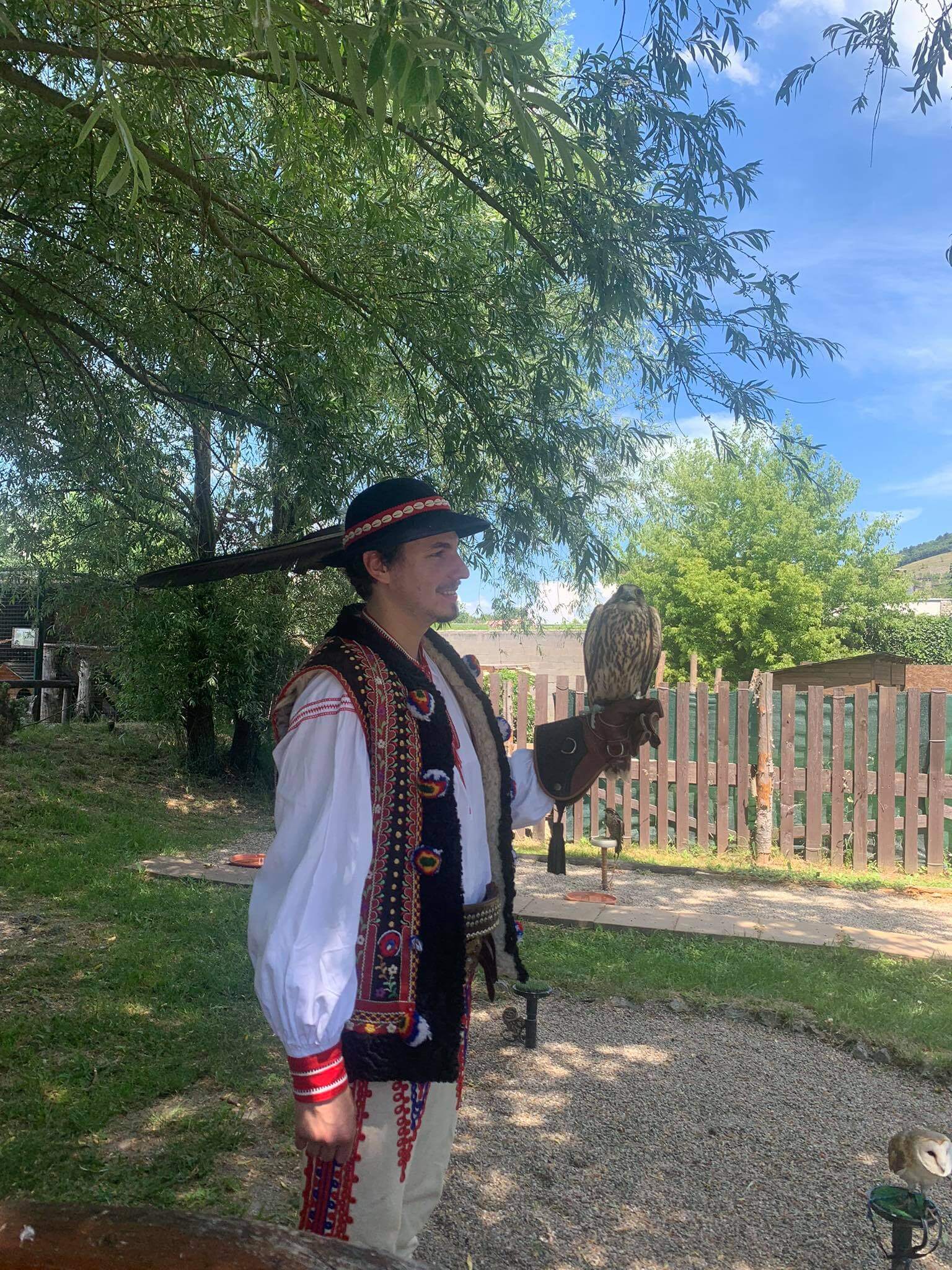 "Skvelo to zafungovalo. Hudobne pochádza melódia spevu z refrénu našej inej piesne, ktorú som v minulosti napísal pre florbalový klub Eastern Wings z Michaloviec, pri ktorého založení som stál ešte ako žiak na základnej škole. Skladba nikdy oficiálne nevyšla a využívala sa len na zápasoch florbalistov. Jej melódia vo mne však vždy evokovala veľký potenciál pre spoluprácu s niekým z rapovej scény. Práve preto som ju použil, pretože som jej vždy veril. Upravil som pre tieto potreby pochopiteľne aj text," dodáva Kristián Dufinec.
"Patrím medzi ľudí, ktorí sa nebránia aj nezvyčajným spoluprácam, dokonca mám pocit, že si ich niekedy priťahujem. Na chalanoch z Iconita sa mi páčilo ako prezentujú Slovensko a slovenskú kultúru nielen v hudbe, ale aj videoklipoch a okrem toho, som počas kariéry dostal milión prosieb o to, aby som spravil hymnu pre športové kluby. Tak som to rovno spojil dokopy a pripojil sa k songu," dodáva Majself.
Už v minulosti pripravila kapela ICONITO pieseň 'Poďme spolu vpred pre slovenských hokejistov, v klipe ktorej účinkovali i legendy slovenského hokeja ako Richard Zedník, Michal Handzuš, Jozef Stumpel či Richard Lintner. Tentokrát si v klipe zahral najlepší strelec Majstrovstiev sveta vo futbale z roku 2010, legendárny Róbert Vittek.
"Ideou tejto piesne bolo spojiť slovenskú popovú a rapovú scénu, aby ukázali silu v jednote, ktorú potrebujú aj naši športovci. Spojili sme sa pre dobrú vec, tak ako si myslíme, že by sa mal spojiť náš národ v tomto čase bez ohľadu na to, akému klubu fandí. Teraz je čas venovať pozornosť našej reprezentácii a stáť pri nej za každých okolností. Aj preto sa na konci videoklipu ukáže Robo Vittek, ktorý symbolicky vykopáva loptu a praje veľa šťastia našim slovenským sokolom", uzatvára Kristián Dufinec.
Zdroj: PROPAGANDA HOUSE