Tri slovenské albumy medzi najlepšími dvadsiatimi nahrávkami World Music Charts Europe (WMCE) – takú situáciu si ešte história tohto rebríčka nepamätá. V apríli 2019 v ňom zabodovali – album Telegrafy od skupiny Banda obsadil 19. miesto, Keď vojačik narukoval od Trojky Zuzany Homolovej sa ocitol na 16. mieste, no najlepšie dopadla skupina Hrdza. Jej album Neskrotený v apríli vyskočil na 4. miesto, čo je najvyššie umiestnenie albumu zo Slovenska v celej histórii WMCE.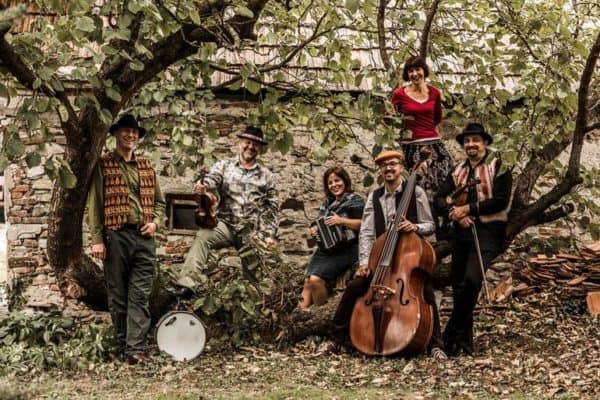 "Je to masakrálny úspech. Samozrejme, že nám to spravilo radosť", hovorí Slavomír Gibarti, líder skupiny Hrdza. "Stále som mal pocit, že ten album si zaslúži väčšiu pozornosť. Čo sa týka ľudí, máme naň fantastickú odozvu – jednak sa dobre predáva, v streamingových online servisoch vybehol veľmi hore – a je to super, že sme sa v Európe umiestnili tak vysoko", dodáva Gibarti. Skupina Hrdza tohto roku oslavuje 20 výročie svojej existencie a takýto úspech na medzinárodnej scéne je skvelým darčekom. Na konci minulého roka Hrdza vydala nový album Neskrotený, na ktorom speváčku Veroniku Rabada vystriedala poľsko-ukrajinská speváčka Susanna Jara a Lucia Gibarti. Na rozdiel od klasického "hrdzavého" zvuku sa nová tvorba skupiny vyznačuje väčšou odvahou v aranžmánoch. Okrem samotného albumu slávi veľký úspech aj videoklip k pesničke Štefan, ktorý za štyri mesiace od zverejnenia videlo na internete viac ako 2,3 milióna ľudí.
Do rebríčka WMCE, ktorý funguje nepretržite od roku 1991, hlasuje 42 rozhlasových moderátori z viac ako dvadsiatich krajín Európy. Doteraz boli najväčším úspechom tri umiestnenia albumu Pustvopol od Kataríny Málikovej v marci až máji 2017. Na historicky najvyšší šteblík dosiahla v apríli 2014 Jana Kirschner s albumom Moruša biela. V minulosti sa do Top 20 dostali okrem toho aj albumy od Suí Vesan, či skupín Družina, Mango Molas, Banda, Balkansambel, Bashavel a Nebeská muzika. Pričom celkový počet albumov, ktoré každý mesiac dostanú body sa pohybuje zväčša v rozpätí 120-140 nahrávok.
Tri bodujúce albumy z jednej krajiny sú zriedkavé, najčastejšie sa to darí takým world music veľmociam ako je Mali, Španielsko či Fínsko.
Pred Hrdzu sa dostali iba tri albumy – Amina od medzinárodného projektu Refugees for Refugees z Belgicka, Miri od malijskej skupiny Bassekou Kouyate & Ngoni Ba a Placeless – nový projekt slávneho kvarteta Kronos Quartet s iránskymi speváčkami Mahsou a Marjan Vahdatovými.
Slovenskí hudobníci môžu svoje aktuálne nahrávky posielať do tohto rebríčka, ktorý má centrálu v Berlíne, buď samostatne, alebo sa spoľahnúť na služby prostredníka, čo je v prípade slovenských interpretov platforma World Music from Slovakia (WOMUSK), ktorá pomáha pripravovať sprievodné materiály aj ďalšiu komunikáciu s porotcami. Aj vďaka úsiliu WOMUSK, ktoré propaguje slovenskú hudbu rôznymi spôsobmi v zahraničí a prostredníctvom World Music Festivalu aj v Bratislave, sa mnohí porotcovia dostávajú pravidelne k informáciám o našej scéne. Minulý rok sa bratislavského festivalu zúčsastnil aj zakladateľ a šéf World Music Charts Europe (WMCE), Johannes Theurer.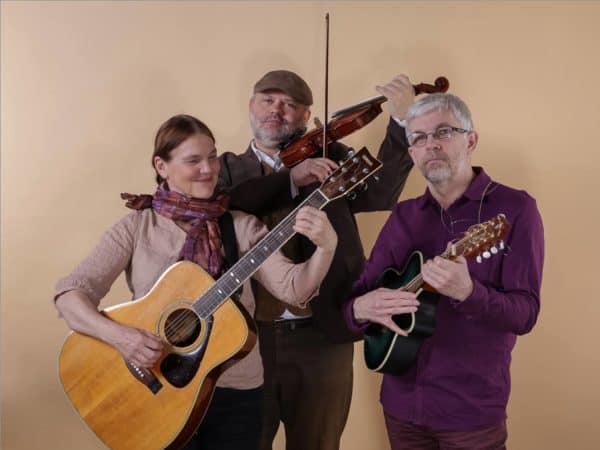 Tento spoločný úspech dokazuje aká životaschopná je slovenská hudobná scéna, ktorá sa dokáže presadiť aj v nesmierne silnej svetovej konkurencii.
WMCE: https://wmce.de/
Doterajšie umiestnenia slovenských albumov v rebríčku WMCE (zoradené zostupne):
Hrdza – Neskrotený, 4. miesto (apríl 2019), Trojka Zuzany Homolovej – Keď vojačik narukoval – 16. miesto (apríl 2019), Banda – Telegrafy, 19. miesto (apríl 2019)
Bashavel – Hoorhay, 14. miesto (apríl 2018)
Nebeská muzika – Zbojstory, 18. miesto (august 2017), 20. miesto (september 2017), 20. miesto (október 2017)
Katarína Máliková – Pustvopol, 11. miesto (marec 2017), 8. miesto (apríl 2017), 10. miesto (máj 2017)
Balkansambel – Šlamastika, 15. miesto (január 2017)
Banda – hraBanda, 14. miesto (január 2015)
Jana Kirschner – Moruša biela, 6. miesto (marec 2014), 20. miesto (apríl 2014)
Banda – Jedna, 8. miesto (október 2011), 16. miesto (november 2011)
Mango Molas – Ultima Rumba, 17. miesto (2007)
Družina – Tragare, 12. miesto (2006)
Družina – Družina, 11. miesto (2005)
Suí Vesan – Suí, 13. miesto (2002)
Zdroj: Vladimír Potkan Potančok / PR WOMUSK