Indierocková kapela Neon Eye po vstupe na scénu so svojím čisto gitarovým singlom Neither of Us prichádza s novinkou White Snow, ktorou predstavuje svoj odlišný hudobný prejav poctivého zvuku basy, bicích a gitary. Melodické tóny so šmrncom 80. rokov obliekli do vizuálneho šatu vo videoklipe s nadhľadom a mestským duchom.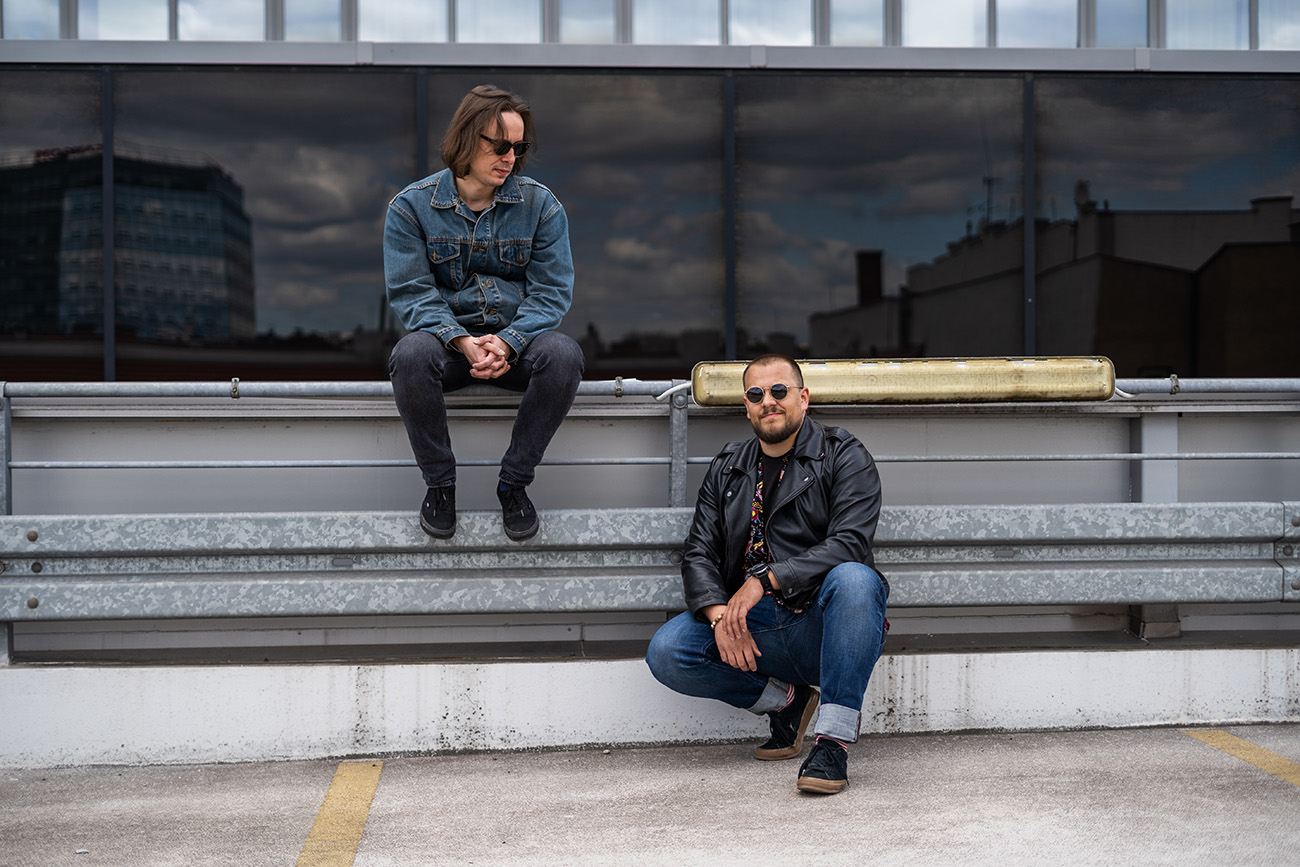 Skladba White Snow je poháňaná nákazlivou basovou linkou a je podporená fragmentami syntetickej popovej hudby z osemdesiatych rokov, ležérnou nenásilnou gitarou balancujúcou medzi drsnosťou a pocitovými vyhrávkami s cieľom presiahnuť až do tanečnej hudby. "V tomto songu sme chceli ukázať náš odlišný zvuk od tradičného zvuku gitarovej kapely, zapojili sme elektronické prvky tanečnej hudby 80. rokov, lebo vtedy v showbiznise najviac snežilo," prezrádza spevák Lukaš Dobranský kľúčové momenty aražmá skladby, ktoré vznikli pôvodne z gitarovej piesne.
So skladbou v jej ešte prvotnom znení koncertovali aj v rámci hudobného festivalu Slovenská krčma realizovaného organizátormi Pohody, čo boli zároveň aj prvé koncerty kapely vôbec po ich oficiálnom vzniku vo februári 2020. "V štúdiu sme však zistili, že musíme nájsť aj odlišnejší zvuk do našich ďalších skladieb," opisuje spevák skúsenosti z profesionálnej, ale uvoľnenej atmosféry z nahrávania v košickom štúdiu Parentals pod vedením Mira Felbera a pokračuje: "Miro je nadšenec pre hudobný projekt, v ktorom počuje potenciál a ako to on volá, "vybičovať" z tých ľudí čo najlepšie výkony v oblastiach, kde sa mu niečo nezdá, pre čo najlepší výsledok, aký je možné dosiahnuť. Bola to dobrá škola a našli sme aj svoj zvuk."
Pieseň interpretuje chlad a samotu mestských javov, s ktorými sa potýkame v kultúrnej spoločnosti. "Chceli sme sa vyjadriť k osamelému životu v meste, zlomenému srdcu a kokainu," ozrejmuje Lukaš Dobranský text piesne s presvedčením, že každý poslucháč si má do skladby vniesť aj vlastné pojímanie textu, ktorý vytvoril spolu s kamarátom Marekom Vatahom.
K skladbe vznikol klip nesúci sa v minimalizme, no napriek tomu s udržanou myšlienkou ponímanou samotnou piesňou. Zo štyroch vybratých lokácií nakrúcania v Košiciach bolo však nakoniec možné využiť len tri. "Našťastie si náš kameraman a režisér Jakub všimol dom s veľmi peknou strechou s výhľadom na celé Košice a bol odvážnejší ako my, hneď prezistil situáciu a na naše počudovanie sme získali povolenie," s úsmevom dodáva basgitarista Ľudovít Petráš pochvaľujúc si spoluprácu s videomakerom Jakubom Savrukom.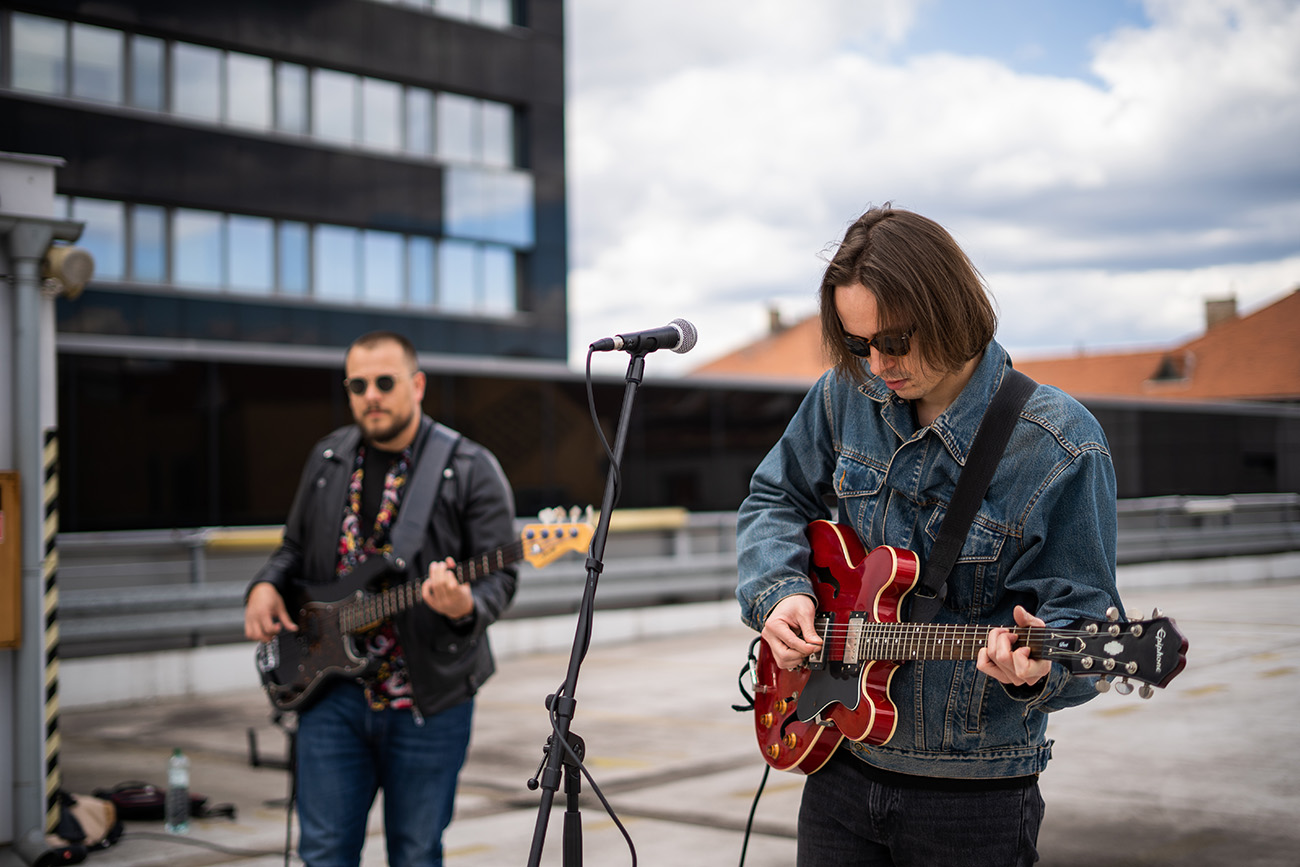 Kapela Neon Eye predstavuje hudobný projekt pochádzajúci z Košíc, pričom jej stabilnými členmi sú spevák, gitarista a textár Lukáš Dobránsky a basgitarista Ľudovít Petráš. Pri tvorení singlu White Snow dopomohol gitarista Michal Bučko svojím syntetizátorovým nápadom a gitarou v refrénoch, rytmickú sekciu doplnil bubeník Dan Urban. Mixáž mal na starosti Miro Felber a o mastering sa postaral Peter Halgaš.
V nasledujúcich týždňoch kapela plánuje zverejniť ďalšie tri skladby z pripravovaného EP Nothing to talk about, ktoré vyjde na tom najekologickejšom nosiči, digitálnom. Celé EP bude opisovať strasti a radosti mladého človeka v gitarovo ladenom žánri s prvkami elektroniky inšpirovanými britským zvukom kapiel, na ktorých členovia kapely vyrastali. "V blízkej dobe sa chceme dostať na pódia československej klubovej scény a showcasových festivalov, ak nám to pandemická situácia dovolí," s prianím uzatvára spevák.
Zdroj: TS