Veronika Krúpa Nízlová po svojom debutovom singli Zakázaná prichádza s novou skladbou Nemám záujem. Autorská skladba Vebi (umelecké meno pre sólovú dráhu speváčky) vznikla ešte koncom minulého roka a videoklip sa nakrúcal začiatkom júna. V klipe okrem speváčky účinkujú aj tanečníčky zo skupiny Ladylicious.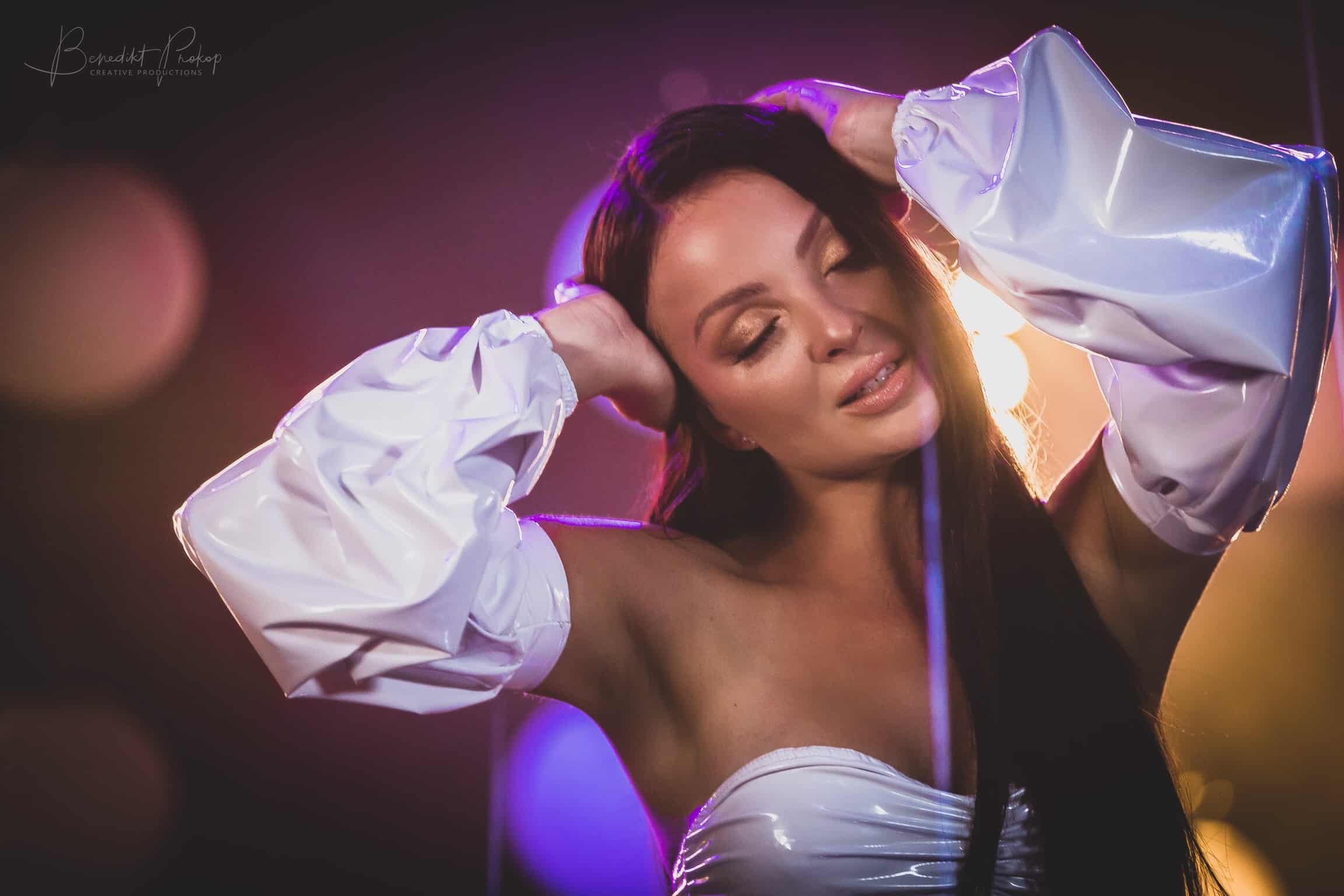 "Skladba 'Nemám záujem' je o každej žene, ktorá sa neustále vracia do nefunkčného vzťahu. Je v nás, ženách, veľký kus romantiky a častokrát uveríme, že to s nami druhá strana myslí dobre a tentokrát to bude iné. Žena by mala mať silu bojovať o svoje šťastie a dávať ho na prvé miesto. Nemali by sme sa meniť podľa toho, ako si to praje niekto iný a prispôsobovať sa viac, ako je nám to príjemné," povedala Vebi o skladbe, ktorú napísala v decembri.
Skladba môže naznačovať Vebinin postoj k odlúčeniu od manžela, ktoré nastalo pred niekoľkými týždňami. "Určite by som nechcela túto skladbu spájať s rozchodom s manželom. V prípravnej fáze ju počul a vie o nej," vysvetlila Vebi a dodala: "Nemám záujem vychádza z pocitov, ktoré si zdieľame s kamarátkami, keď rozoberáme vzťahy a niekedy je pre nás ženy naozaj ťažké vysvetliť mužom, že v tomto smere vieme byť rozhodné a neprospieva to žiadnemu z páru."
Jednoznačnosť ženského rozhodnutia podtrhuje aj voľba farieb outfitov vo videoklipe. Hoci v minulosti sa diváci videoklipov dvojice TWiiNS častokrát stretávali s farebným a provokatívnym oblečením, tentokrát sú Vebi a tanečníčky Ladylicious odeté v čiernej a bielej farbe. Tieto farby zdôrazňujú jednoznačnosť vyjadrenia "Nemám záujem".
"Keď žena povie, že 'nemá záujem', tak je to rozhodnutie, ktoré by muži mali rešpektovať. Ženy zvyknú dať veľmi veľa priestoru, aby ich muž o svojich kvalitách presvedčil. Keď sa však rozhodneme, tak chceme, aby naše rozhodnutie bolo rešpektované. A platí to, samozrejme, aj naopak. Nikdy by sme nemali druhého človeka tlačiť, aby sa správal inak, ako je mu prirodzené. Úcta a rešpekt druhého človeka by sa mali stať našou prirodzenou súčasťou," dodáva speváčka.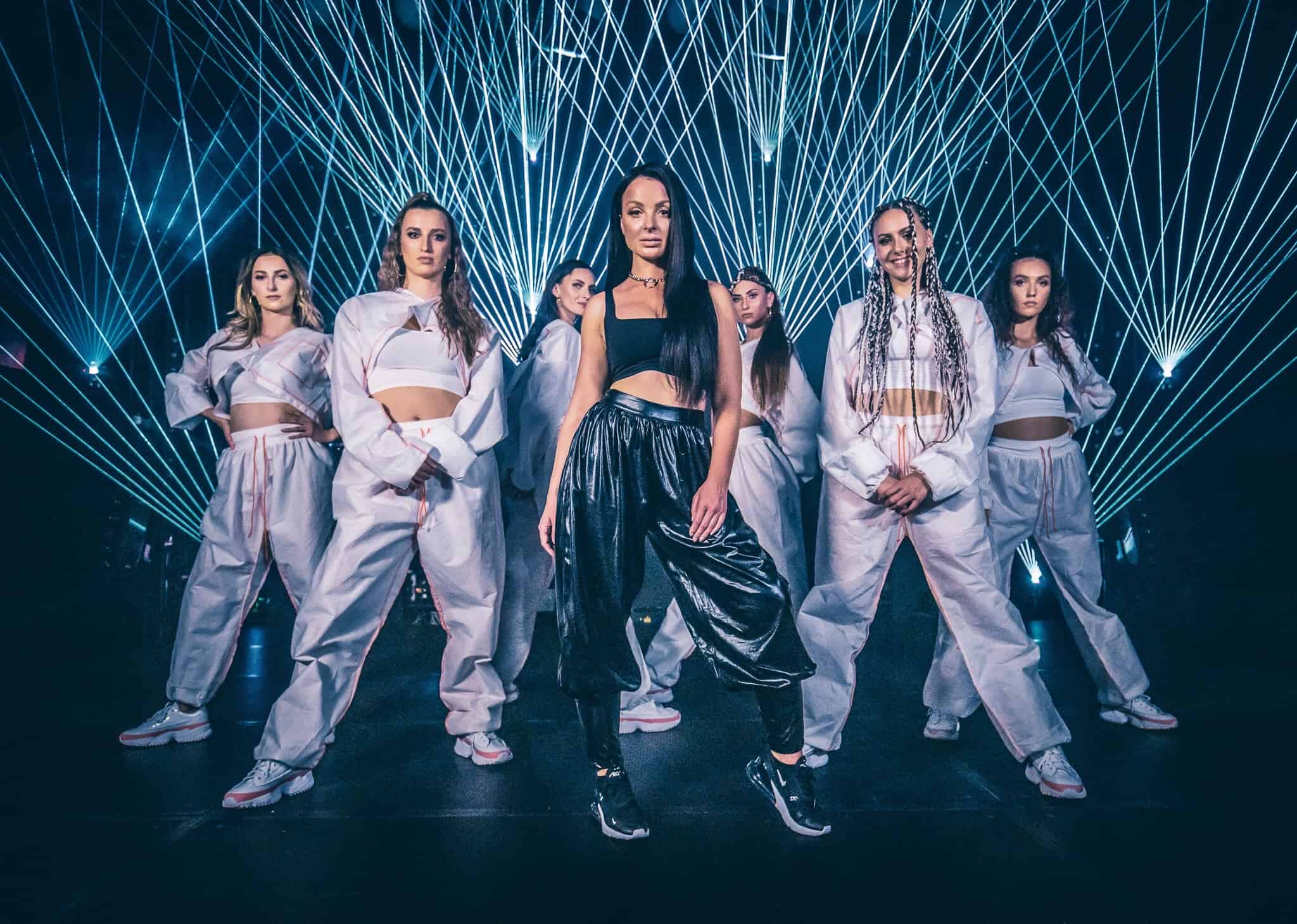 Vebi – Nemám záujem
Hudba: Vebi, Overground Art
Text: Vebi, Overground Art
Mix / Master: Marek Šurin
ISRC: SKK092000002
© 2020, TWiiNS MUSIC
Video: Martin Miko, Lesana Kuril | Illuminate Production
Choreografia: Miňo Kereš
Účinkujúci: Vebi, Ladylicious
Lasery: Kvant Show Production
Make-up Vebi: Michaela Rajnová
Make-up Ladylicious: Radka Szombath, Katka Ostatníková
Zdroj: TS
Foto: Benedikt Prokop