Každá nevesta (a niekedy aj ženích) si na prvý svadobný tanec veľmi pozorne vyberá skladbu, ktorá sa bude už navždy spájať so svadobným dňom. Takáto skladba zvyčajne vystihuje vzťah novomanželov a ukrýva v sebe častokrát aj tajný odkaz, ktorý je jasný iba im dvom, prípadne je inak pre nich výnimočná. Andrea Lobotková takú skladbu dlho nevedela nájsť. Napokon ju dostala doslova na mieru od Vebi (Veroniky Nízlovej). Spolu s manželom, Tomášom Machálkom sú aj hlavnými postavami videoklipu ku skladbe Nechám sa viesť.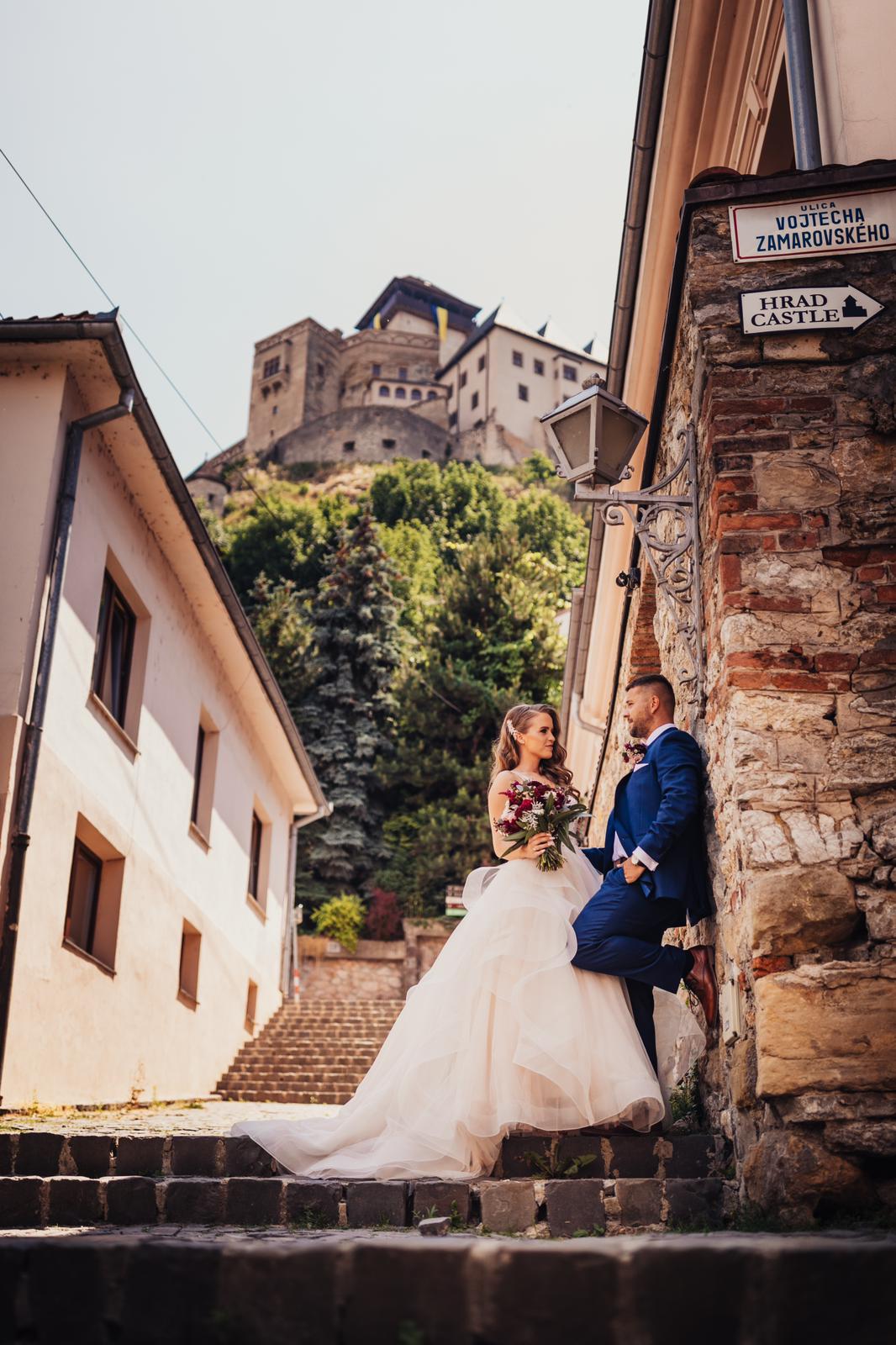 "Skladba je svadobným darom. Andrejka hľadala tú správnu skladbu a chcela, aby bola slovenská. Zdalo sa nám, že slovenských romantických skladieb je málo, tak sme sa s producentom Paul Project dohodli, že jej ju napíšeme," povedala Vebi. Andrea musela podobne ako mnohé slovenské nevesty svadbu trikrát preložiť, o to bola emotívnejšia.
"V deň D som skladbu Nechám sa viesť odspievala spolu so sestrou Danielou a aj sme si poplakali," priznala speváčka. "Ďakujeme za prekvapenie na svadbe, krajšiu pieseň pri našom prvom spoločnom tanci sme si nemohli ani priať Sme radi, že nás vystihol text, a že budeme mat spomienku do konca života," povedala nevesta Andrea Lobotková.
Oficiálny videoklip ku skladbe sa nakrúcal v Trenčíne a okrem dohodnutých predstaviteľov – Vebi, Andrea a Tomáš, sa ho zúčastnili aj dve náhodné "okoloplávajúce" bytosti. "Priplávali k nám dve nádherné labute, ktoré ma celý čas nasledovali a nakoniec som im aj poďakovala. Bolo to milé,"povedala Vebi. Réžiu a kameru mali v rukách Lucia Brezianska a Matej Salat, ktorí sa venujú tvorbe svadobných videí.
Novinka od Vebi je romantickým vyznaním lásky, ktoré vzniklo v spolupráci Vebi, Paul Project a Overground Art. Od uvedenia skladby je už nejaký čas dostupná na streamovacích službách a viaceré nevesty prostredníctvom sociálnych sietí potvrdili, že aj v ich prípade si zvolili skladbu Nechám sa viesť ako úvodný svadobný tanec.
Vebi – Nechám sa viesť
Hudba: Vebi, Paul Project
Text: Vebi, Overground Art
(c) 2021 Twiins Music
ISRC SKK092100001
https://rukahore.ffm.to/necham_sa_viest
Zdroj: TS