Blond speváčka neprestáva prekvapovať a postupne chŕli zo svojho posledného albumu Bird's Eye View jeden singel za druhým. Po dojímavej balade Divorce (Rozvod), v ktorej sa LeRa (Lenka Rakár) úprimne vyznala zo svojho najťažšieho životného obdobia, prichádza s tvrdým odkazom pre hejterov v podobe nového videoklipu I Need To Hate You (Potrebujem ťa nenávidieť).
"I Need To Hate You je pre mňa jednou z najdôležitejších piesni, ktoré som napísala. My umelci sme vždy poukazovali na rôzne situácie a obdobia v spoločnosti, no to, čo sa deje teraz, je pre mňa neakceptovateľné. Toľko nenávisti, neporozumenia, odsudzovania a urážok… to sme v takom rozsahu snáď ešte nemali. Som z toho zhrozená a veľmi smutná, čo sa to s nami ľuďmi stalo," hovorí o skladbe rockerka LeRa. Tá verila, že si aj vďaka pandémii uvedomíme, že slobodná, láskavá a pestrá komunikácia je kľúčom k normálnym vzťahom v spoločnosti.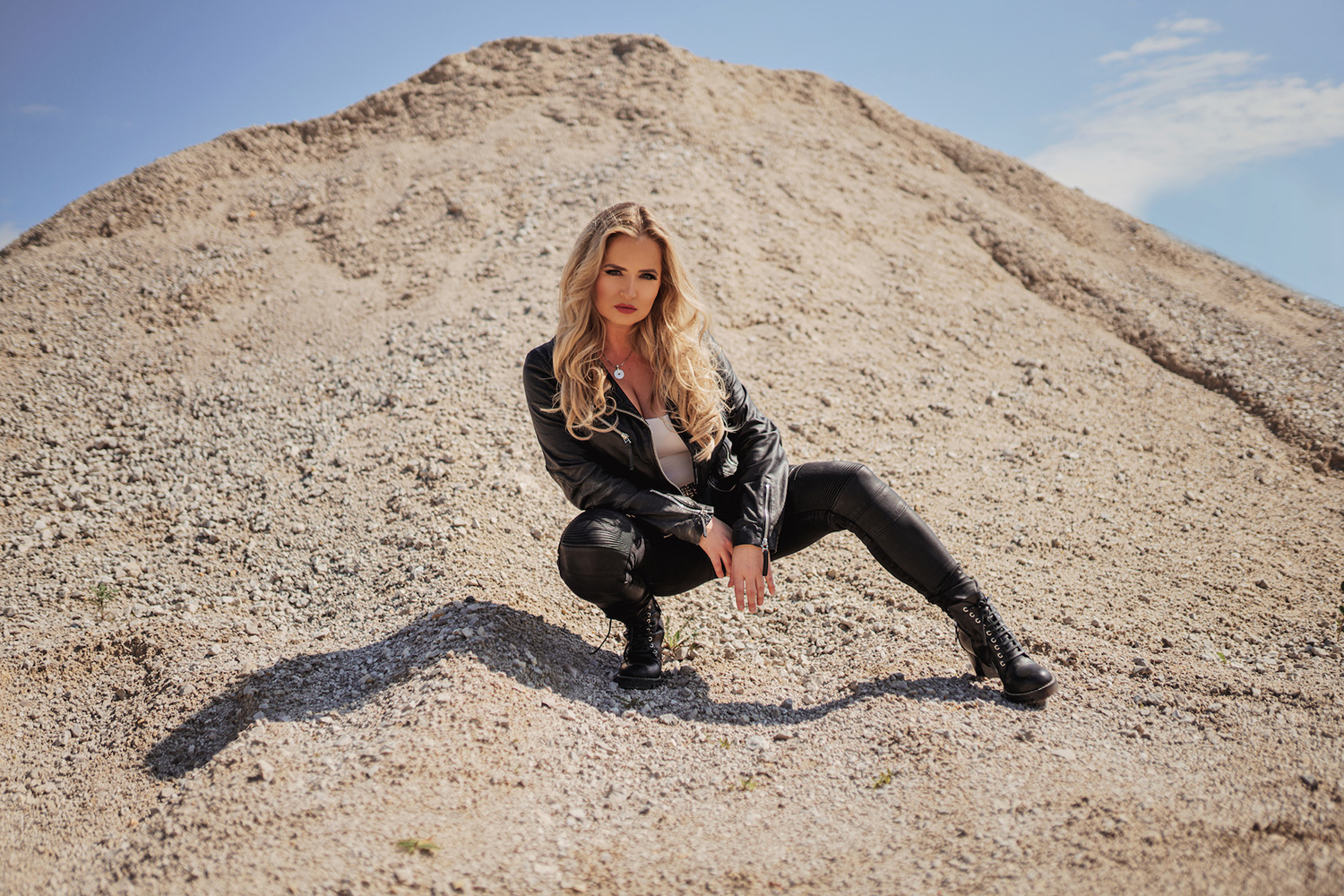 I Need To Hate You je poriadny hudobný "náklad" s prvkami metalu, alternatívneho hardrocku a elektronického rocku so špecifickým hlasom speváčky a agresívnymi vokálmi, podporený surovým videoklipom. Ako hosťujúci hudobníci v skladbe hrajú známy bubeník Laco Kováč a gitarista a spevák Tomáš Michalčák. Vo videoklipe účinkuje aj speváčka a textárka Marina Laduda, ktorá sa zhostila úlohy moderátorky spravodajstva a jej hlas sa objavuje aj v pesničke. Hejtera znázornil herec známy z muzikálov i seriálov Jakub Ružička, jeho mamu stvárnila Lea Marečková, kamarátka speváčky. Ďašie úlohy stvárnili Rebeka Gregáňová (zapisovateľka) a Matúš Ferko (policajný vyšetrovateľ), ktorý produkoval aj LeRin album Bird's Eye View.
"Dnes namiesto bezmenných hejterov, skrytých za falošnými profilmi, sa ľudia urážajú a nenávidia. Často vidíme aj 'vymazanie' z priateľov, v pohode verejne a oficiálne, vo svojom mene. Naviac, častokrát aj s dovetkom, že 'oni' sú tí solidárni, správni a neomylní," dodáva LeRa, ktorá sa z týchto pocitov musela doslova vyspievať, verejne vykričať.
Okrem poukazovania na hejterov na sociálnych sieťach pripomína LeRa aj dôležitosť práce na sebe a so svojím sebavedomím. "Pre niekoho je čítanie komentárov a diskusií na internete veľmi náročné, bolestivé. A napriek tomu tie komentáre číta naďalej. Takto si však len ďalej podkopáva uvedomenie si vlastnej sebahodnoty. Netreba komentárom venovať viac pozornosti, než je nám príjemné. Koniec koncov vypovedajú viac o samotnom pisateľovi, ako o nás samých," dodáva povzbudzujúco na záver.
Website: www.lera.sk
YouTube: https://www.youtube.com/c/LeRaofficial
Spotify: http://bit.ly/leramusic
Instagram: https://www.instagram.com/lera_music/
Facebook: https://www.facebook.com/leramusicofficial
Twitter: https://twitter.com/LeRaofficial44
Last Day https://www.youtube.com/watch?v=HEumLLclyOw
The way of the Champion: https://www.youtube.com/watch?v=BM_iKkP8bNg
Burn: https://www.youtube.com/watch?v=KU8Ls9xmnAU
Fight for your Rights: https://www.youtube.com/watch?v=EDi-fbJgezY
Divorce: https://www.youtube.com/watch?v=rMZ4WHG8b3Q
Zdroj: TS