Tohtoročné v poradí už šestnáste EURO a významné šesťdesiate výročie od prvého európskeho šampionátu vo Francúzsku sa budú konať na počesť tejto významnej futbalovej udalosti po prvýkrát v histórií v jedenástich európskych krajinách. Konkrétne to budú mestá Londýn, Mníchov, Baku, Rím, Budapešť, Petrohrad, Bukurešť, Sevilla, Amsterdam, Glasgow a Kodaň. Aj napriek posunu z minulého roku, kedy sa majstrovstvá nekonali z dôvodu pandémie koronavírusu, zostáva oficiálny názov EURO 2020.
Tak ako v každom šampionáte, ani tu nebude chýbať oficiálny maskot. Maskot EURO Skillzy bol vybraný po improvizovanom prihlásení do celoeurópskej talentovej súťaže. Skrillzy je inšpirovaný motívmi freestyle (voľný štýl) futbalu a ulice. Jeho príbeh si môžete pozrieť na oficiálnych webových stránkach UEFA.
Podrobný formát turnaja
Na EURO 2020 sa predstaví celkovo 24 krajín, ktoré sú roztriedené do šiestich po štyroch členoch v skupine. Základná skupine poskytne hru každý s každým jeden zápas, každý tím teda absolvuje v skupine tri stretnutia. Prvé dve družstvá zo všetkých šiestich skupín postúpia do osemfinále. Popri nich postúpia aj štyri najlepšie krajiny na tretích miestach. Víťazi osemfinále postupujú do štvrťfinále, víťazi štvrťfinále do semifinále a víťazi semifinále do finále. Zápas o tretie miesto sa neuskutoční. Pravidlá bodovania sú jednoduché – víťazné mužstvo, získa tri body. Tím, ktorý prehrá, nezíska žiadny bod. Jeden bod si pripíšu mužstvá za remízu.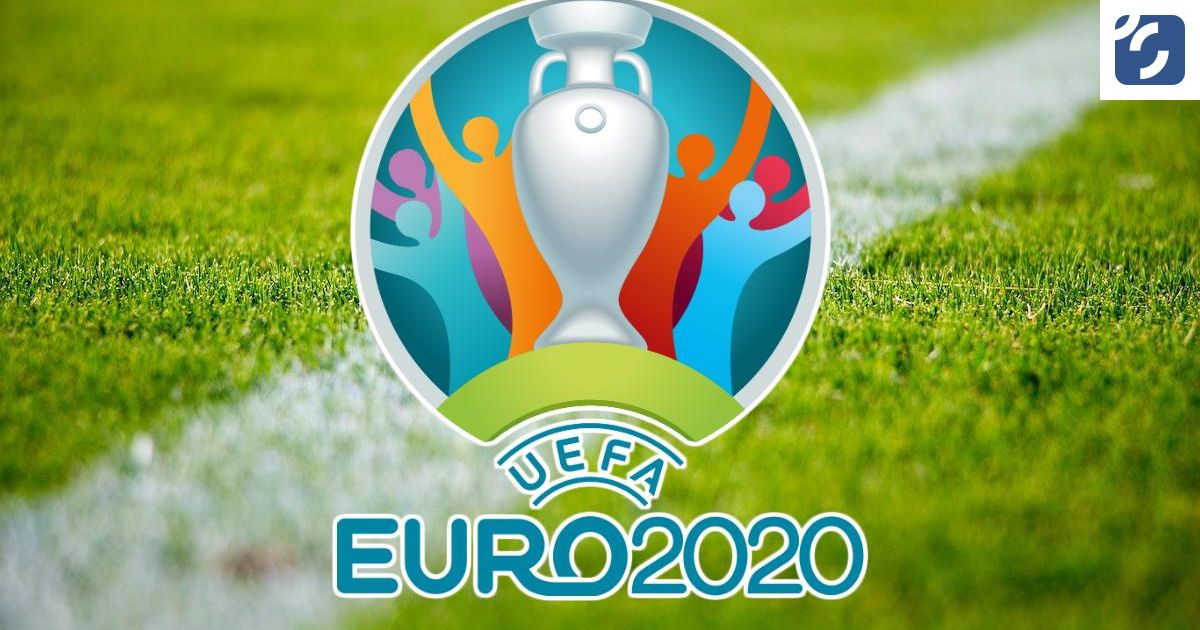 Odlišné podmienky na každom štadióne
Iba v Budapešti bude možné naplniť celý futbalový štadión s celkovou kapacitou 68-tisíc miest. Usporiadatelia dostali na jar od UEFA za úlohu vyjednať s miestnymi úradmi potrebné povolenia či výnimky, aby na tribúnach mohla byť aspoň časť fanúšikov. Aréna v Petrohrade, kde hrajú aj Slováci, s kapacitou 68-tisíc miest môže byť obsadená napoly. Najmenej divákov bude v Mníchove, kde je povolených iba dvadsať percent z kapacity štadióna. Všetci fanúšikovia však budú musieť striktne dodržať všetky opatrenia.
Sledujte EURO 2020
Kompletný program zápasov EURO 2020 bude vysielať na Slovensku verejnoprávna televízia RTVS; celkovo 51 zápasov, z toho 45 priamych prenosov, ako aj finálový zápas. Pokiaľ ide o stávkové kancelárie, tie priame prenosy z EURA nevysielajú. Avšak predzápasové a LIVE stávky spoľahlivo nájdete. Navyše stále platí, že novo zaregistrovaní hráči môžu za vytvorenie konta získať zaujímavé bonusy – ako napríklad v stávkovej kancelárii DOXXbet, kde stavíte prvých 20 EUR bez rizika za kompletnú registráciu alebo využijete pripravené obľúbené voľné stávky k európskemu šampionátu.
Slovenské víťazstvo na EURO
Pred začiatkom EURO 2020 boli Slováci v úlohe toho tímu, ktorí pokročilejším futbalovým krajinám nemôže nijako ublížiť. V skupine sme boli na celej čiare outsiderom. Posledné dva roky to bolo trápenie, aj výsledkové aj herné. Kľúčové zápasy o zisk postupu na EURO 2020 ale zvládli. Rozhodne aj štart do samotného turnaja.Tréner pripravil svojich zverencov výborne ako fyzicky tak aj mentálne. Slováci momentálne hrajú na najvyššom podujatí, ktoré im môže zmeniť budúcnosť. Takisto ich sledujú najlepšie futbalové kluby súčasnosti na svete. Európske majstrovstvá sú dobre známe aj akýmisi vzburami outsiderov. Dánsko v roku 1992, či Grécko v roku 2004 boli pred ME v podobnej pozícii, ako teraz Slováci. Iba tri tímy majú nižšiu dôveru ako Slováci a to Maďarsko, Fínsko a Severné Macedónsko.
Dôležité dátumy pre Slovensko na EURO 2020
| | |
| --- | --- |
| 14.6. 2021 | Slovensko – Poľsko v Petrohrade o 18:00 |
| 18.6. 2021 | Slovensko – Švédsko v Petrohrade o 15:00 |
| 23.6.2021 | Slovensko – Španielsko v Seville o 18:00 |
| 2. – 3. júl 2021 | štvrťfinále ME, 18:00 a 21:00 hod. (Petrohrad, Mníchov, Baku, Rím) |
| 6. – 7. júl 2021 | semifinále ME, 21:00 (Londýn, Wembley) |
| 11. júl 2021 | finále ME, 21:00 (Londýn, Wembley) |
Ponuka v DOXXbet počas EURO 2020
Princíp voľných stávok spočíva v dennom pretipovaní minimálne sumy 10 EUR na tiketoch, ktoré obsahujú minimálne 5 udalostí a celkový kurz tiketu je 5 a viac. Voľná stávka bude pripísaná do 24 hod. od jej získania. Následne sa hráčsky účet dostanete voľnú stávku v hodnote 5 eur. Pretože celá táto súťaž trvá 36 dní, od 7.6.2021 do 11.7.2021, máte aj vy 36 pokusov na to, aby ste získali voľný tiket.
Dokopy si tak viete prilepšiť až o 180 eur. Všetky získané tikety platia 14 dní od ich pripísania na vaše herné konto. Pri ich použití je potrebné dodržať dve vyššie spomenuté podmienky: minimálne 5 udalostí na tikete a celkový kurz 5,00 a viac. Dávajte si ešte pozor na to, aby sa vám výška prestávkovaných peňazí nepreniesla do ďalšieho dňa.
Uhádni najdlhší tiket
Ak aj vy príliš neveríte dlhým tiketom a vyhýbate sa im, možno sa necháte zlákať výhrou ako je iPhone 12 PRO MAX. Práve výherná stávka s najvyšším počtom udalostí vás k nemu dovedie. Traja hráči s najdlhším úspešným tiketom získajú od DOXXbetu nový iPhone. Súťažný systém akceptuje všetky tikety s vybranými minimálne piatimi udalosťami a kurzom u každej príležitosti aspoň na úrovni 1,05. Pri rovnakom počte zápasov rozhodne o majiteľoch lukratívnych cien vyšší konečný kurz súťažného tiketu.
Vyhrajte nad Bet Builder
Tretia špeciálna udalosť spoločnosti DOXXbet sa koncentruje na tento výnimočný tipovací nástroj. Vďaka Bet Builderu si v DOXXbete môžete na tiket zaradiť viacero udalostí z jedného zápasu. A ak vyhráte na tikete, kde budú aj stávky z Bet Builder, môžete získať tiež iPhone 12 PRO MAX. Upozorňujeme, že to nie je to také jednoduché, ako sa na prvý pohľad zdá. Víťazom sa stane hráč, ktorý počas trvania akcie trafí tiket, na ktorom bude najvyšší BetBuilder kurz. Minimálny vklad na jeden tiket pre zaradenie do akcie je 1 €. Tiket musí byť výherný. Hráč môže mať na tikete aj iné stávkové príležitosti, do rebríčka sa však bude započítavať iba BetBuilder kurz. Tabuľku s najvyššími trafenými kurzami nájdete na stránkach DOXXbetu.
A to stále nie sú všetky výhody v DOXXbet
Majstrovstvá vo futbale sú každoročne nabité bonusmi. Okrem majstrovského bonusu 180 €, môžete využiť vstupný bonus vo výške až 2000 € a zároveň aj uvítací bonus až 5000 € do online kasína. Ak vám niekto poskytol SKAUT KÓD tak ho zadajte pri registrácii na doxxbet.sk a získajte 3 € voľnú stávku v tipovaní a 20 extra točení v online kasíne. To je ale iba začiatok! Svoju prvú stávku máte úplne bez rizika! Pokiaľ tiket nevyjde, vrátia vám hodnotu vašej stávky maximálne v hodnote 20 €. Okrem toho môžete každý mesiac získať aj VIP bonus a reload bonus 20 € v online kasíne. Tak fandite Slovensku aj na EURO 2020. Skvelá správa je, že v DOXXbet môžete bonusy kombinovať! Pre verných hráčov bude čakať opäť skvelé futbalové prekvapenie v podobe súťaží a bonusov.
Zdroj: PR