Ak sa hovorí, že tí najlepší sa spájajú, v prípade dídžejov, ktorí vystupujú pod menom Mairee a Luisdemark, to platí dvojnásobne. Svoje produkcie predvádzajú v najlepších kluboch a diskotékach, pričom kvalitne rozbehnutú kariéru majú aj v zahraničí. Hoci sa stretávajú na spoločných akciách, nikdy nespolupracovali. Dokopy sa dali len nedávno, vďaka spevákovi Davidovi Key, pre ktorého vyprodukovali skladbu Got You.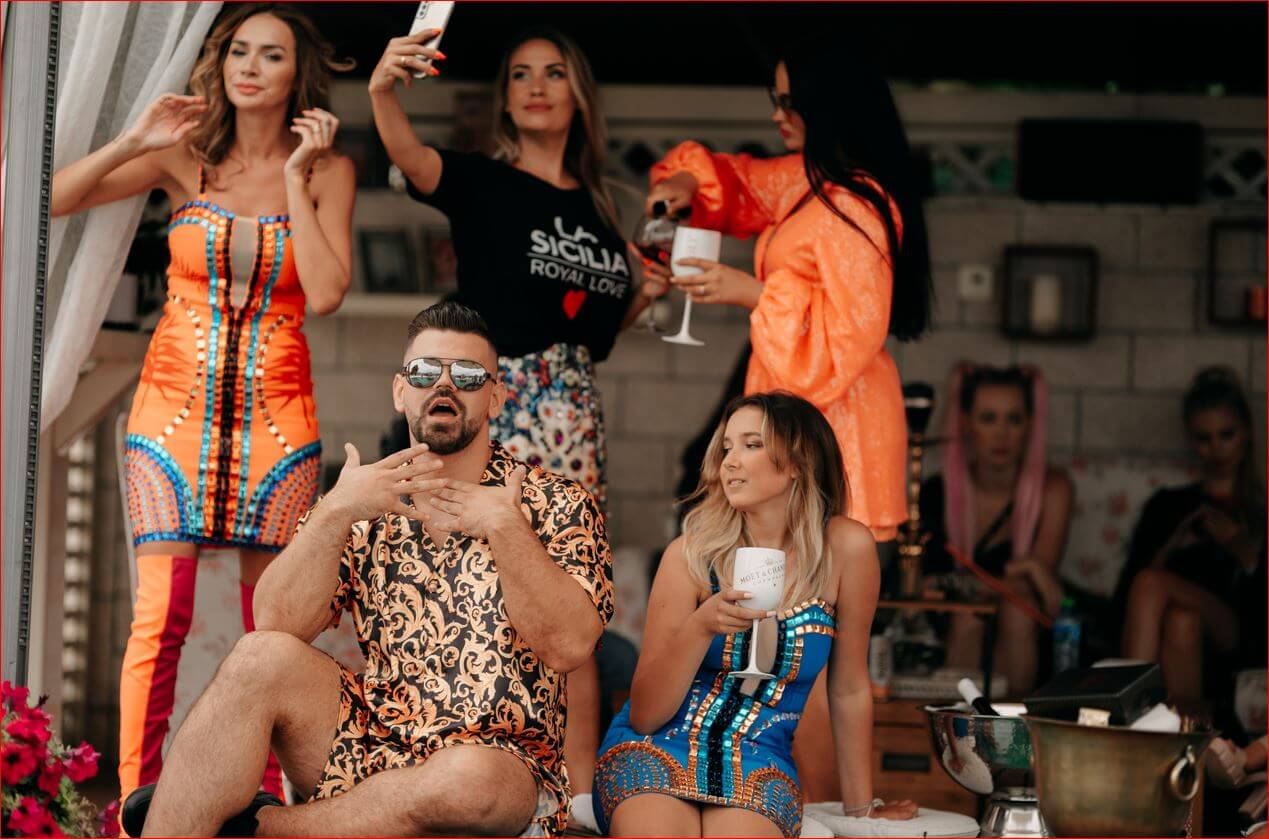 Pre dídžejov, ktorí sa venujú prevažne housovej muzike a R&B, bolo spojenie s popovým spevákom výzvou. "S Davidom sme sa osobne nepoznali, ale vzájomne sme sa sledovali na instagrame. Sledoval som jeho tvorbu a jedného dňa som mu poslal vyslovene len "nástrelovú" verziu novej skladby. Odpísal mi okamžite, že je to brutálne a pýtal sa ma, kto ju bude spievať. A ja mu na to, že to je pre teba," zaspomínal si na zrod spolupráce Mairee. Na prvú komunikáciu s ním podľa vlastných slov nikdy nezabudne ani David Key. "Bolo to ráno 29. októbra 2020 na hoteli v Prahe, kde som deň predtým na hrade spieval pri príležitosti vzniku Československa slovenskú hymnu. Keď som si prečítal Maireeho správu, pre mňa to bolo, akoby sa mi otvorilo nebo. Uznával som ho samozrejme už dávno, o to viac ma potešilo, že aj jemu sa páči to čo robím," vyznal sa na adresu dídžeja David.
Mairee na skladbe začal hneď pracovať, no kým bola na svete finálna verzia, prešlo niekoľko mesiacov. "Hotovú som ju mal hneď, no pre Davida ako popového speváka, sa mi zdala príliš divoká. Uvedomil som si, že jeho fanúšikovia môžu byť zmätení. Preto som oslovil Luisa, či nechce vstúpiť do tohto projektu a prearanžovať pieseň tak, aby znela komerčnejšie," vyjadril sa ďalej Mairee.
Luisdemark si Maireeho verziu vypočul a so spoluprácou súhlasil. Kým si však dídžeji spolu sadli do štúdia, trvalo to istý čas. "Mal som veľa iných pracovných záväzkov, ale na tomto songu som sa chcel podieľať. V podstate sme začínali odznova, len s vokálom Davida. Hľadali sme kompromis medzi tým, čo spravil Mairee a tým, aby s tou piesňou mohol David vystupovať nielen v diskotékových kluboch, ale aj na bežných akciách," vysvetlil Luisdemark.
Premiéru piesne a videoklipu, si trojica pánov naplánovala na 2. september. "A na ďalší deň Got You prvýkrát naživo spievam na veľkom festivale Bye Bye Summer," prezrádza David. Zrod piesne oslávil na párty počas ktorej mu štýlový mladý kameraman Viliam Dráb, zhotovil videoklip. "Pozval som si tam všetkých mojich priateľov a tiež niekoľkých fanúšikov, ktorí ma od začiatku podporujú. Dej videoklipu začína presne tak ako všetky moje rána uplynulých mesiacov, keď zúrila pandémia. Vždy, keď som sa prebudil v prázdnom byte, mal som chuť zavolať všetkým mojich priateľom a pozvať ich na veľkú žúrku. Podarilo sa mi to až teraz a bola to naozaj obrovská jazda, ktorá skončila až nadránom," pochvaľuje si a pokračuje. "Stretli sme sa u môjho známeho v nádhernej obrovskej vile v Nitre pod Zoborom, ktorú akurát predáva, takže verím, že videoklip, ktorý sa tam odohráva, bude aj pre neho príjemnou spomienkou," hovorí David. Nákladný projekt mu pomohol finančne pokryť Tomáš Király z firmy Postav dom, no David mal pre pozvaných hostí ešte jedno prekvapenie. "Módna dizajnérka Andrea Koreňová, ktorá mi vymýšľa a zhotovuje outfity, na natáčanie priniesla zo svojej dielne plno luxusného oblečenia, ktoré si mohli baby obliecť. Vyzerali úžasne. V kombinácii s prostredím, kde sme natáčali, to rozhodne nevyzeralo na slovenskú párty. Hrdo hovorím, že song Got You spĺňa najvyššie svetové parametre, takže ani videoklip nesmel vyzerať lacno," vysvetľuje na záver David Key spokojne.
Zdroj: TS