Skupine Maduar sa aj napriek komplikovanej situácii v kultúre podarilo pripraviť niekoľko zaujímavých aktivít spojených s oslavou jej 35. narodenín.
Prvou z nich je nový singel Cesta, ktorý kapela zverejnila v týchto dňoch, a nám o ňom porozprával Juraj Matyinko: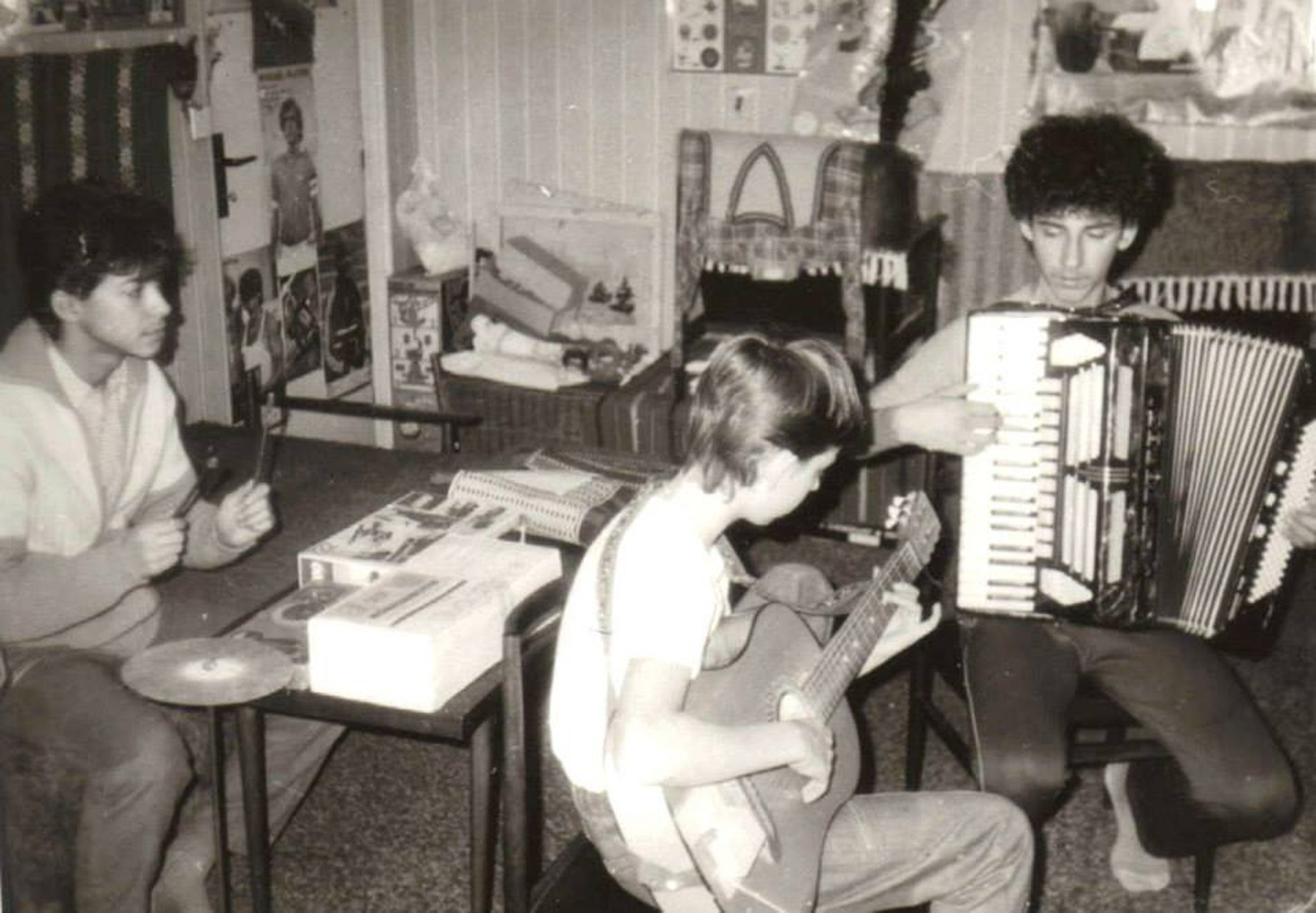 "Je to pre nás symbolická skladba, ktorá hovorí o našej ceste životom – nielen ako osôb, ale aj ako kapely. A keďže už 35 rokov kráčame po ceste spolu s hudbou, tak sme radi, že sme vo videoklipe tejto skladby mohli použiť zábery z nášho historicky najväčšieho koncertu, ktorý sa konal minulý rok v lete na amfiteátri v Rimavskej Sobote. Bolo to pre nás mimoriadne emotívne zavŕšenie našej doterajšej cesty."
"Okrem koncertných záberov sme do klipu zaradili aj dokumentárne zábery z jeho príprav, dotvárajúce atmosféru tohto podujatia. Mali sme k dispozícii skvelý team úžasných talentovaných ľudí a vládla tam super nálada, čo je z tých záberov aj vidieť", doplnil jeho brat Ladislav.
Samotný klip vznikal v čase platných obmedzení a tomu zodpovedala aj jeho príprava. Namiesto klasického natáčania nahrali členovia Maduaru, všetci hudobníci a víťazka Hlasu Česko Slovenska Ivanna Bagová svoje hudobné a vokálne party doma a zhotovili si k nim home videá, ktoré sa následne použili v klipe. Ako sa zhodli bratia Matyinkovci, touto formou sa aspoň podarilo zachytiť zvláštnu dobu, v ktorej aktuálne žijeme a ten klip bude pre všetkých jej pripomienkou.
Okrem nového singla pripravuje Maduar aj špeciálny narodeninový online koncert pre českých a slovenských fanúšikov s názvom "MADUAR 35 – The Ultimate Concert". Keďže členovia kapely odmietajú deliť svojich fanúšikov na testovaných a netestovaných, či očkovaných a neočkovaných, rozhodli sa až do momentu úplneho zrušenia všetkých obmedzení, vrátane rúšok, nerealizovať živé koncerty a odohrať len tento 1 online koncert, ktorý bude bezplatný a dostupný na sociálnych sieťach kapely večer 30. júna 2021 všetkým fanúšikom bez rozdielu.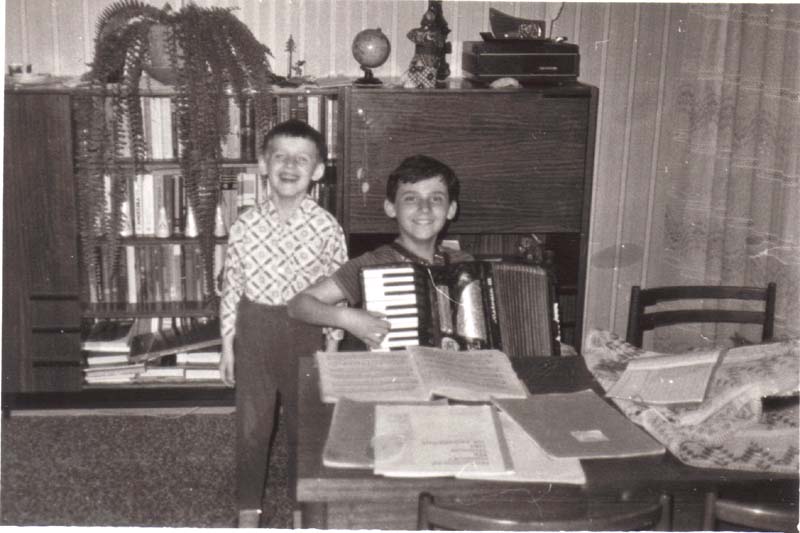 "Nepovažujeme za správne z akéhokoľvek dôvodu diskriminovať našich fanúšikov, nikdy sme to nerobili a nebudeme to robiť ani teraz, to radšej nebudeme koncertovať ", zhodli sa spoločne obidvaja Matyinkovci.
V deň svojich narodenín vydá kapela unikátne USB v darčekovom balení, ktoré bude pod názvom "MADUAR 35 – The Ultimate Collection" obsahovať všetky doteraz vydané albumy, single a videoklipy kapely doplnené o 2 koncertné záznamy a 1 video dokument. Priaznivci Maduaru, ako aj 90. rokov sa tak majú na čo tešiť.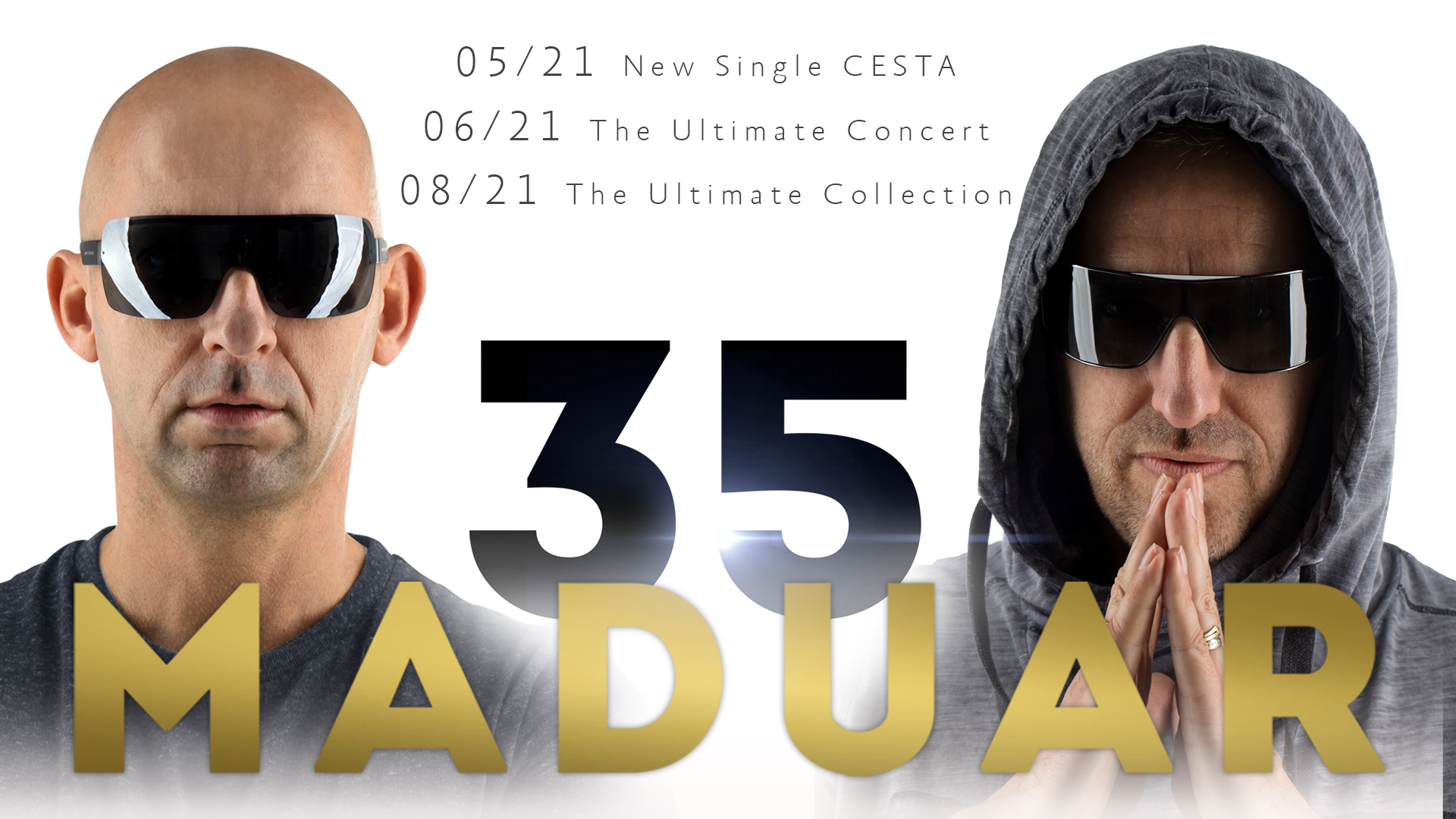 Zdroj: TS