Komédia Indián sa do kín dostane už o necelý mesiac! Slovenské herecké esá zastupujú spomedzi mnohých aj Juraj Kemka a Lukáš Latinák, ktorí sú v žánri komédie ako doma. Lukáša Latináka scenár česko-slovensko-poľského filmu hneď zaujal, možno aj preto, že má od detstva rád Indiánov. S režisérom Tomášom Svobodom spolupracoval už po tretíkrát a na výsledok ich práce sa môžete tešiť už v septembri!
Producent Patrizio Gente a režisér Tomáš Svoboda už pri písaní scenára vedeli, že do postavy synovca Karla Rodena – Mariána obsadia Lukáša Latináka. Talentovaný Lukáš už s režisérom Svobodom spolupracoval na filmoch Manžel na hodinu a Hodinový manžel.
"Prekvapilo ma, že keď sme robili prvé dva filmy, bolo to také s ľahkosťou, žartovaním a medzitým sa ten film točil. Pri Indiánovi to bolo iné, neviem, či kvôli Karlovi Rodenovi. Režisérovi na všetkom veľmi záležalo a chcel mať všetko tip top. Pri nakrúcaní boli v tých chalupách stiesnené priestory a muselo sa vymýšľať a kombinovať. Ale zábery, ktoré som zatiaľ videl, vyzerali super. Takže pána režiséra Svobodu veľmi pozdravujem," popisuje zážitky z nakrúcania Lukáš Latinák.
V komédii Indián vstúpi do hlavnej postavy – Karla Rodena – duch náčelníka. Zmení mu život vo všetkých oblastiach a prinesie mnoho humorných situácií.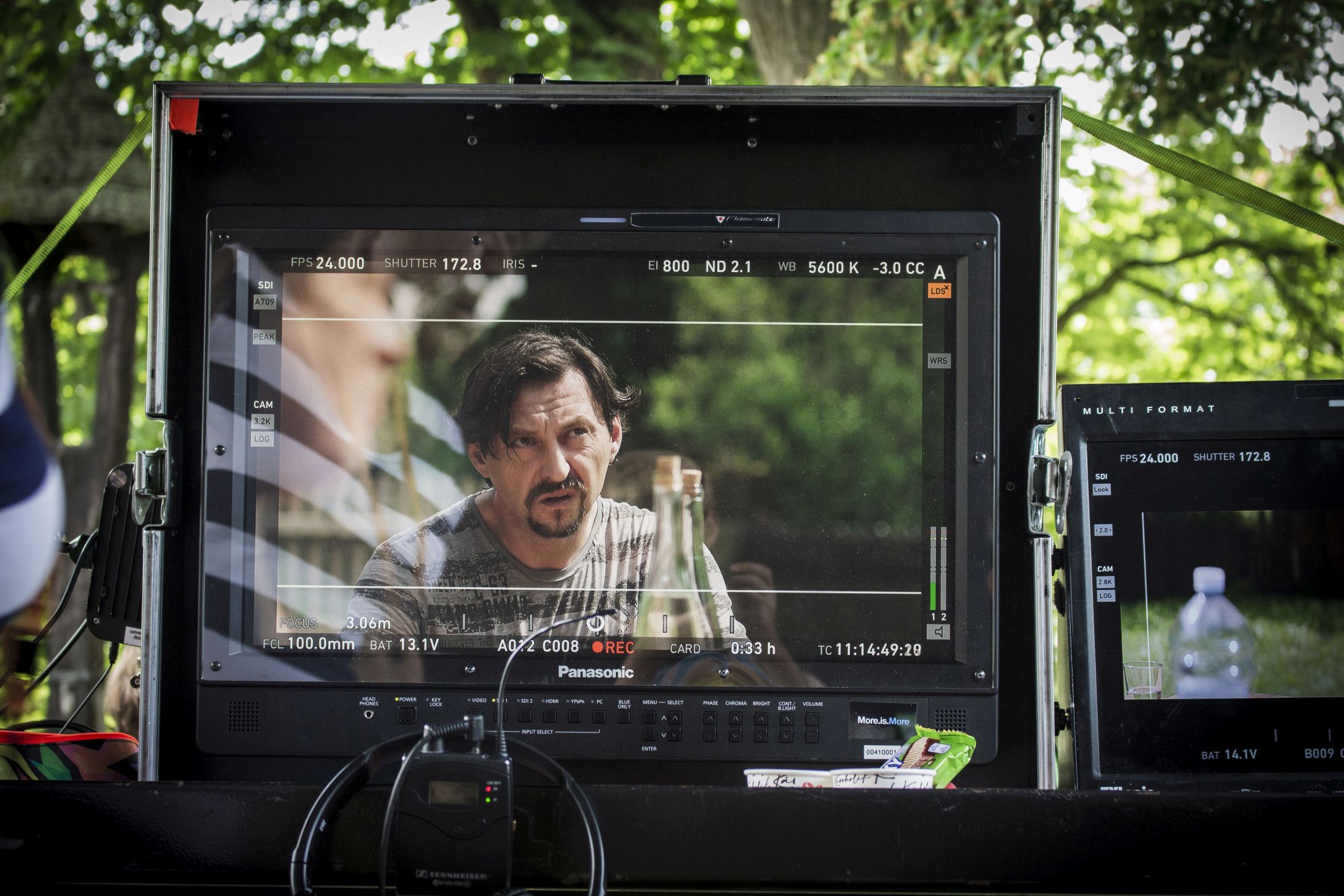 "Scenár sa mi páčil. Na Čechoch obdivujem, že z nejakého vymysleného absurdného príbehu vyrobia film, respektíve komédiu. Na tom sme boli odchovaní. Napríklad Což takhle dát si špenát alebo Zítra vstanu a opařím se čajem. Veci, ktoré sú trošku nadprirodzené a sú trošku mimo realitu. Ale je to fascinujúce, ako sa to dá posunúť. Indián je pre mňa, a hlavne teda pre Karla, takou veľkou výzvou, že urobiť z tej absurdnosti niečo reálne," konštatuje Lukáš Latinák.
V komédii sa predstaví plejáda českých, slovenských a poľských hercov. Okrem Karla Rodena a Lukáša Latinka aj Vica Kerekes, Daniel Olbrychski, Martin Myšička, Juraj Kemka, Miroslav Táborský, Magdalena Niec, Jaroslav Dušek, Štěpánka Fingerhutová, Ester Geislerová, Vlado Černý, Anka Šišková, Jiří Dvořák, Tomáš Měcháček, Martin Pechlát, Tomáš Matonoha, Eva Landlová, Zuzana Kraváriková, Oliver Oswald, Marta Zmuda Trzebiatowska, Magdalena Niec a Przemyslaw Kapsa.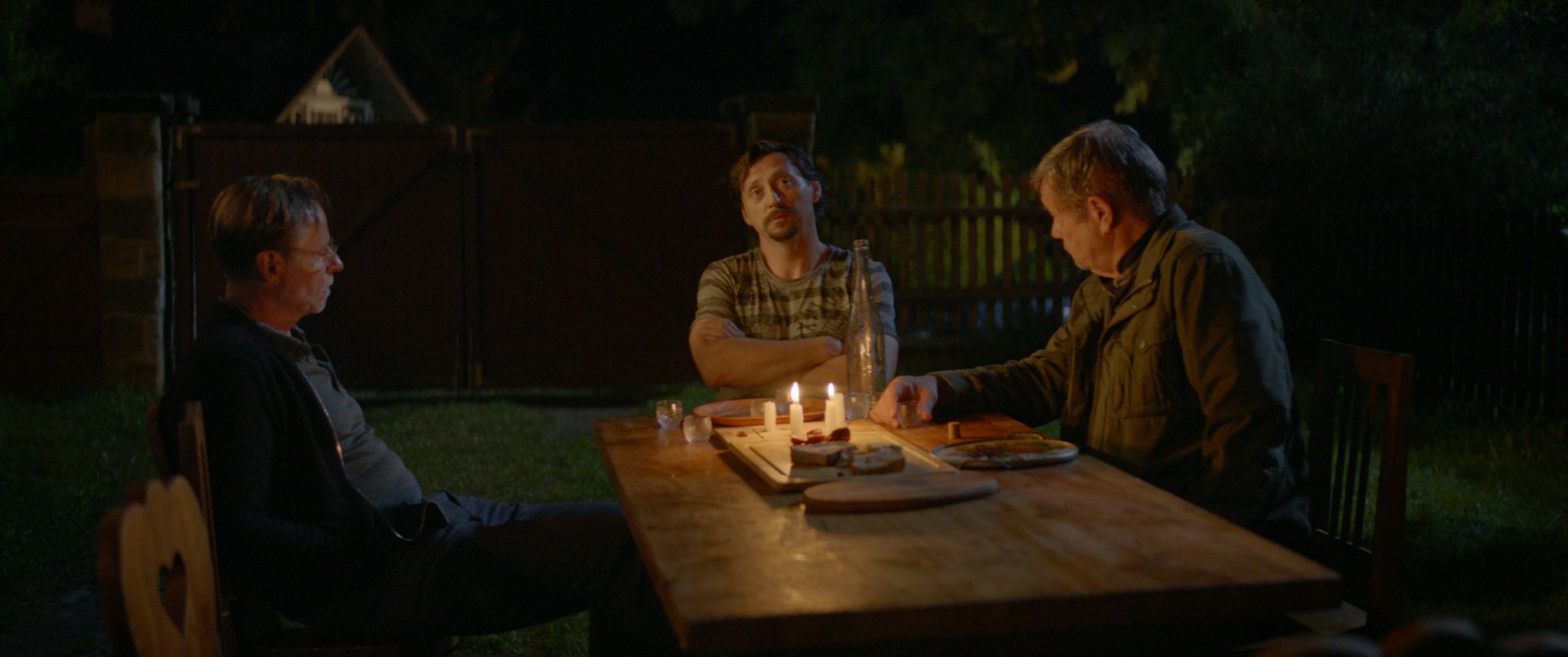 "Takto by to malo byť a je to výborné, že sa tam stretlo viac národností. K takémuto filmu to aj patri. Porozprávať sa po poľsky aj po česky je hudba pre moje uši. Niekedy ma zarazí, že ľudia prehadzujú na angličtinu, je to pre mňa dosť nepochopiteľné. Slovenčina, čeština a poľština majú k sebe tak blízko, že žiadny anglosaský jazyk nepotrebujeme," myslí si Latinák.
Lukáš Latinák je členom hereckého súboru divadla Astorka Korzo '90. K Indiánom mal vždy pozitívny vzťah.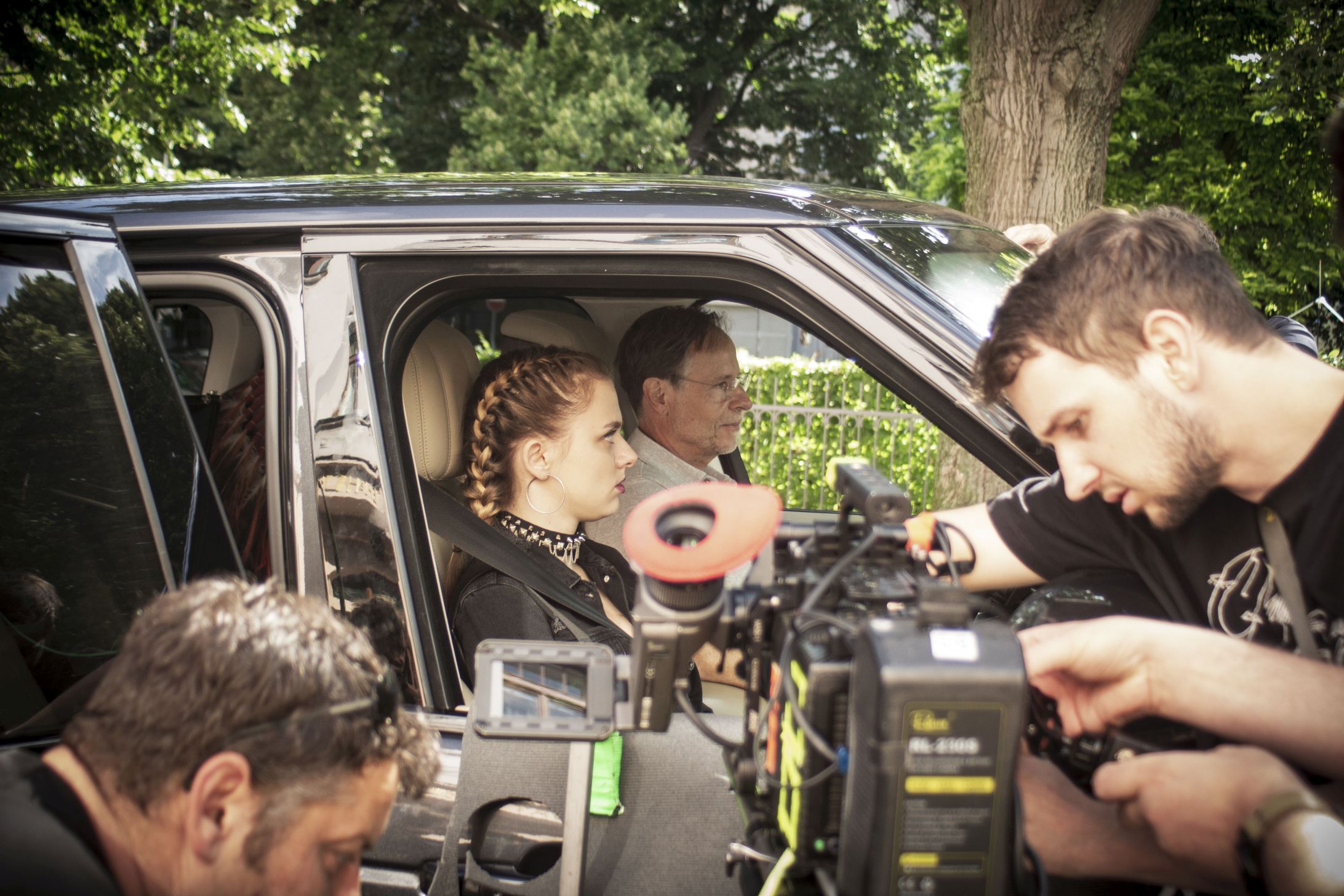 "Mal som, aj mám veľmi rád Indiánov. Od detstva som čítal Harku, Synovia Veľkej medvedice, potom Stopy medzi Orlom a hadom, Vinnetoua jednotku, dvojku aj trojku. Všetko ma tak bavilo, že keď vyšla pesnička od Elánu Sídliskový Indián, tak som to celé pochopil. Ja som vyrastal v Hriňovej a s kamarátmi sme sa chodili hrať s lukmi. Raz som o jeden luk prišiel a bral som to veľmi tragicky," spomína Lukáš Latinák. Počas nakrúcania komédie si herci užili množstvo veselých zážitkov. Pre Lukáša Latináka je komédia obľúbeným filmovým žánrom.
"Teším sa, keď sa dajú robiť žarty či nejaká sranda, proste, keď je to vtipné tak ma to baví. Jediné, čo mi je ľúto, že som sa v tomto filme ani pohľadom nestretol s Jurajom Kemkom. Ale asi by sme ten pohľad ani nevydržali, lebo on je veľmi vtipný. A hlavne pre mňa aj trošku smiešny tento živočích a má takú zvláštnu fyziognómiu tváre," uzatvára s úsmevom Lukáš Latinák.
Scenár filmu Indián napísali Tomáš Svoboda a Patrizio Gente. Za kameru sa postavil na Českého leva nominovaný David Ployhar. Komédia sa odohráva v súčasnosti. Ondrej je arogantný workoholik a nekompromisný obchodník, ktorý vlastní úspešnú a veľkú firmu. Hlavným zmyslom jeho života sú peniaze. Bohatý investor z Nebrasky chce na okraji Prahy zafinancovať výstavbu luxusných rezidencií v indiánskom štýle. Cestou domov z Ameriky lietadlo prelieta nad indiánskym územím, kde sa pôvodní obyvatelia lúčia so svojim náčelníkom Bielym Jeleňom. Jeho duch nedopatrením vnikne do Ondrejovej mysle. Biely Jeleň v jeho hlave postupne zisťuje, že Ondrejov život je plný klamstiev, pretvárok a chýbajú mu hodnoty. Ponúka Ondrejovi pomocnú ruku na objavenie jeho lepšieho ja. Ondrej ale nič meniť nechce a tak sa začína zaujímavý a neúprosný súboj plný vtipných situácií. Do pôvodne česko-slovenskej koprodukcie sa zapojilo aj Poľsko, čím sa projekt stal medzinárodným. Trailer ku komédii Indián si môžete pozrieť tu: https://www.youtube.com/watch?v=7_-Atok2_j8&t=5s
Facebook: https://www.facebook.com/indiankomedia
Instagram: https://www.instagram.com/indian_movie_official/
Zdroj: NK Factory