Měl to být původně dárek k loňským sedmdesátinám, ale okolnosti a s nimi související omezení původní plány zásadně poznamenaly, a tak svou novou sólovku Poesis Beat nadělil beatový písničkář Luboš Pospíšil sobě i posluchačům až s ročním zpožděním. Jak ale dokazují reakce ze stran fanoušků i novinářů, čekání bylo po zásluze odměněno. A po zásluze bude rovněž odměněno čekání na z loňského roku odložené koncertní oslavy Pospíšilových sedmdesátin!
Uskuteční se již příští pondělí 27., resp. úterý 28. září v pražském Lucerna Music Baru, kde jeden z doyenů českého rockového písničkářství vystoupí s kapelou 5P a s hosty Michalem Prokopem a Michalem Ambrožem. O blížících se koncertech, na které pořídíte vstupenky v předprodeji sítí Ticketportal a Ticketmaster, přípravách i vzniku alba Poesis Beat a dalších zajímavých tématech se více dočtete v našem rozhovoru níže.
Na začátek se nelze zeptat jinak: proč najednou po té dlouhé řadě alb s kapelou 5P přicházíte se sólovou deskou?
Správně používáte slovo "dlouhé". Od roku 2007 jsme vydali čtyři desky, když budu počítat i živé album, a mezitím vyšly dva komplety, dohromady třináct cédéček, které mapovaly celou moji hudební historii. Teď mi připadalo, že bych se mohl nějakým způsobem ohlédnout nejen za tím, co jsem dělal, ale i za tím, co jsem měl vždycky rád. A to byla beatová muzika šedesátých a sedmdesátých let. A protože se mi možná už před více než deseti lety zrodil v hlavě nápad spojení muziky a poezie do jednoho útvaru ve smyslu ne poezie zhudebňované, ale poezie současné, živé, vymyslel jsem si pojem "poesis beat". Poprvé jsem ho použil na poslední desce s 5P jako podklad pod cédéčko. To sousloví je tam napsané.
Proč "beat", to jste vysvětlil. Ale co znamená "poesis"? To je neobvyklé slovo.
V řadě jazyků je bráno jako "poezie", ale v našem prostoru nezdomácnělo. Já se poezií zabýval už v C & K Vocalu, byla to poezie nejen současná, ale i velmi stará, nejen v případě Francoise Villona, ale i dalších autorů. A musím připomenout, že jsme se s poezií Francoise Villona zúčastnili vynikajícího představení Hodina mezi psem a vlkem v tehdejším Realistickém, dnes Švandově divadle. To představení po čtyřech reprízách komunistický systém razantně zastavil. Pak už jsem spolupracoval s Pavlem Šrutem a dalšími vesměs živými básníky, Ladislavem Kantorem, Janem Saharou Hedlem, Františkem Stralczynským…
Zhudebňování básní k vám neodmyslitelně patří. Jste ale také čtenář poezie?
Teď jsem někde četl, že Vladimír Mišík bude na novém albu zpívat další básníky z historie. V té souvislosti jsem si uvědomil, že Václava Hraběte jsem slyšel už v roce 1968, kdy za námi jako studenty přijel do Kutné Hory Mirek Kovářík a tam nás touto poezií úplně uzemnil. A byl to jeden z důvodů, proč jsem se poezii začal skutečně věnovat. V dalším roce jsme měli sborovou recitaci, dostali jsme se až do celostátního finále Wolkerova Prostějova. Tam jsme sice nevyhráli, protože jsme se předtím trošičku "upravili" v místní hospůdce, ale i tak to byl obrovský zážitek. Recitovali jsme Jobovu noc Františka Hrubína. Samozřejmě, Píši vám, Karino od Pavla Šruta pro mě je další důležité spojení, protože žiju v Kutné Hoře a to je město Jiřího Ortena. Takže těch návazností je opravdu hodně a mohu říct, že jsem se poezii opravdu věnoval.
Není zhudebňování poezie pro skladatele omezující? Není jednodušší napsat písničku a nechat ji otextovat?
To má právě souvislost i s názvem mého nového alba. Já jsem vždycky nenáviděl termín "zhudebněná poezie", tou jsem se ve skutečnosti nikdy nezabýval. Všecko, co vznikalo, vznikalo spontánně z obou stran, jak ze strany autora muziky, tak ze strany autora poetického textu. Například všech těch pětasedmdesát nazpívaných poetických textů Pavla Šruta vzniklo vesměs tímhle způsobem.
Album Poesis Beat jste nahrál s jinými muzikanty než je kapela 5P. Je na něm něco, ať už konkrétní písnička nebo třeba celkové ladění, co by u členů 5P "neprošlo"?
Koncertní tvar 5P se průběžně vyvíjí a je vždy dán lidmi, kteří jsou už instrumentálně takzvaně hotoví. Nelze čekat, že kytarista, který na svém projevu pracuje celou kariéru, se najednou kvůli materiálu, který by měl interpretovat, změní. Bude hrát tak, jak hraje. Takže se současným obsazením 5P nehrajeme některé písně, byť je posluchači vyžadují. Ale já jim je zahraju buď sám nebo v nějakém menším obsazení. S celou kapelou musí všechny songy, které máme na repertoáru, sedět všem. Když jsem připravoval Poesis Beat a přemýšlel, s kým jej nahraji, pochopil jsem, že je tam řada písní, které by současným 5P neseděly. A tak jsem hledal muzikanty, kteří mají beatové kořeny a se kterými jsem si okamžitě rozuměl.
Album mělo být hotové už vloni k vašim sedmdesátinám, zasáhl však covid. Nakonec vznikalo převážně v domácích studiích. Má tenhle způsob práce kromě nevýhod i nějaké plusy?
My jsme předtím zkoušeli, takže to, kam by mělo album směřovat, jsme měli vyjasněné. Ale zbytek už byl na každém z muzikantů. kteří jsou, musím dodat, každý ve svém oboru naprostá špička. Věřil jsem jim, protože jsem věděl, jak hrají. V případě Martina Vajgla, který se mnou už dvě desky dělal, jsem věděl, že je schopen nabubnovat celou desku, aniž by slyšel jediný další tón. S kytaristou Liborem Mikoškou jsem se znal a mnohokrát jsme se o spolupráci bavili. Nic není náhodné. Celá myšlenka zrála několik let.
Je nějaká naděje, že se tato sestava sejde i naživo?
Máme naplánovaných několik křtů, kde by se tato sestava objevit měla, ale je pravda, že je málo reálné, aby stabilně vystupovala, protože každý má závazky ve svých domácích kapelách. Nicméně: s vokály mi pomáhala dvojice manželů Černých a já si už na křtu jejich desky ověřil, že jsem se dlouho nesetkal s lidmi, kteří by mi vokálně tak dokonale seděli. A ti se mnou mohou vystupovat v takovém trojhlasém vokálním sdružení, pro které máme zpracovaný nejen tento nový materiál, ale i řadu starších písní typu Tenhle vítr jsem měl rád. Zní to rozhodně zajímavě.
Převezme do repertoáru některé písně z Poesis Beat také kapela 5P?
Samozřejmě, s kapelníkem Ondrou Fenclem jsme se o tom bavili. Uděláme to velmi rádi, jde jen o to, jak už jsem říkal, aby to byly písně, které se kapele povede ideálně uchopit. Některé už mám vytipované a myslím, že by to neměl být problém.
Mezi autory textů většinu posluchačů ale asi překvapí jméno Jiřího Hájíčka, který je sice držitelem dvou cen Magnesia Litera, ovšem za prózu. Málokdo asi tuší, že je také básníkem. Jak jste na to přišel?
S Jiřím Hájíčkem se znám řadu let. Napsal knihu povídek Vzpomínky na jednu vesnickou tancovačku a u té příležitosti jsme se sblížili a zjistil jsem, že píše takovým poetickým jazykem v próze, cítil jsem z jeho psaní poezii. Tak jsem se ho na to zeptal a on mě překvapil odpovědí, že se poezií zabýval dřív, než začal psát prózu. Takže to pro něj nebylo nic nového. Jen si musel ujasnit, jak jeho verše půjdou dohromady s muzikou, ale podle mého názoru si to sedlo báječně. Jsem hodně spokojený.
Jedním textem jste přispěl i vy, bluesovou impresí z kutnohorského Blues Café. Co konkrétně vás k tomu textu inspirovalo?
Když píšu text, vždycky je to jen taková jednotlivost, necítím se na nějaké velké plochy. V tomto případě je to takové domácí kutnohorské prostředí a ti lidé, které v textu jmenuji, v Blues Café skutečně hrají a Petr Kalandra tam má zavěšený portrét. Hned vedle je kostel sv. Jakuba, ten občas do písní upozorní posluchače, kolik je hodin, tak jsem to použil jako téma.
Už jsme se zmínili o tom, že jste vloni oslavil sedmdesátiny, ale patrně jen v soukromí. Naplánované koncerty se musely posunout na letošní podzim. Bude na nich něco speciálního?
Hlavní narozeninové koncerty jsou dva po sobě jdoucí koncerty v Lucerna Music Baru, které byly velmi rychle vyprodané, a jeden v brněnském Semilassu, který má prodej snad ještě vyšší. Budeme mít hosty Michala Prokopa, Michala Ambrože a v Brně Pavla Váněho. V Semilassu bych také rád pokřtil Poesis Beat a doufám, že se zúčastní i moravská odnož kapely, tedy baskytarista Petr Vavřík a kytarista Libor Mikoška. Pražský křest proběhne 27. prosince v Malostranské besedě za účasti Jiřího Hájíčka.
V bookletu alba píšete: …a přestat hrát nehodlám, neboť zatím nemusím… Jak velkou svoji "životnost" na hudební scéně vidíte?
To je citát z titulní písně, z textu Jiřího Hájíčka. Jeho vyjádření se dá vyložit více způsoby. "Můžu přestat hrát, ale nemusím", to je současnost. Ale za minulého režimu to bylo opačně: "Rád bych hrál, ale musím přestat". Ta dnešní varianta je ta pravá.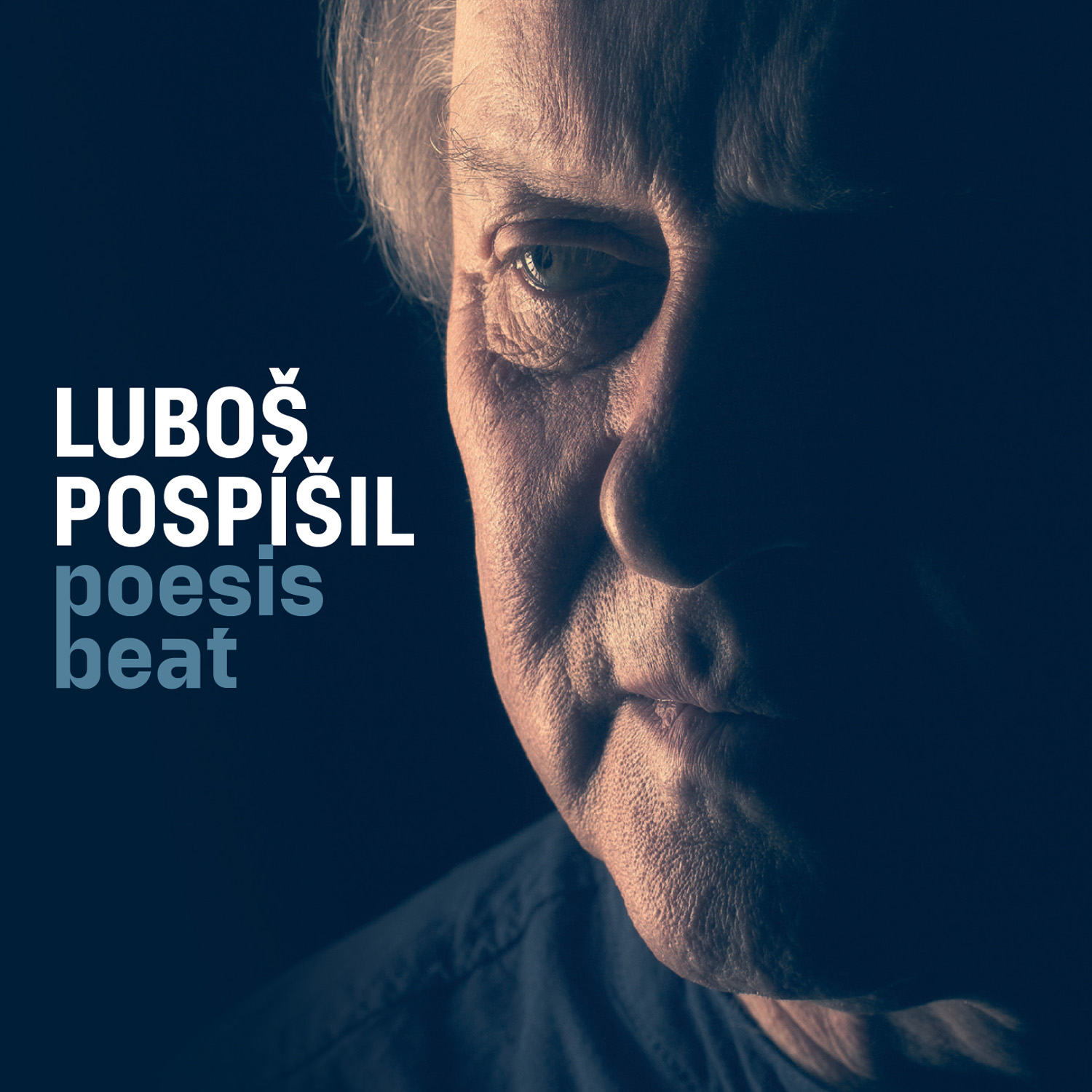 Zdroj: TS