Nový
album Burgr/Štrpka

jednej z najvýraznejších a najvýznamnejších osobností domácej alternatívnej sc

é

ny Ľubomíra Burgra je výsledkom tvorivej spoluprá

ce a dial

ó

gu s básnikom, textárom a dnes už žijúcou legendou Ivanom Štrpkom. Zhudobnil na ňom Štrpkove texty zo zbierky básní Kam plášť, tam vietor. Naživo ho predstaví

tento

štvrtok 24.6. na úplne prvom koncerte na domácej, prešovskej pôde v Stromoradí.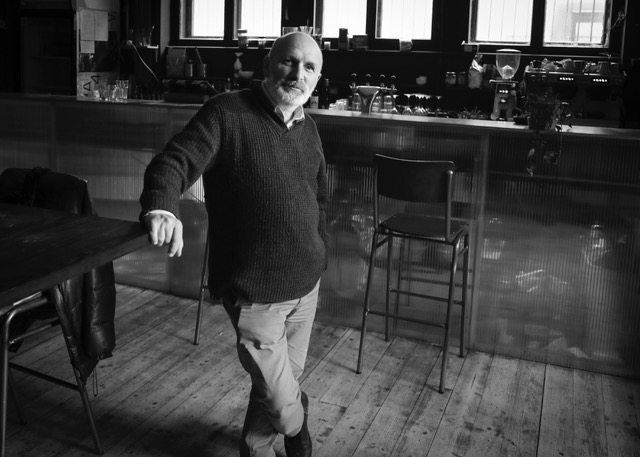 Kompletný album nebol pôvodne v pláne. Skôr skúšal, či sa texty Ivana Štrpku hodia do hudby, ktorú mal už skôr zloženú. Ale neladilo to spolu. "Čítal som báseň, zobral si samohrajku, skúsil som, nešlo to, otočil som stranu a takto som prešiel celú zbierku. Za mesiac vzniklo osem vecí. Nebol za tým žiaden úmysel urobiť album. Pekné na tom bolo, že som sa hral a skôr som premýšľal, či sa tie texty nedajú použiť pre projekt, ktorý som mal už vytvorený, ale nedalo sa to, musela vzniknúť úplne nová hudba. Až keď som to nahral na záznamník, uvedomil som si, že to má ten atribút, že by z toho mohol byť album," priznáva Burgr.
Osem textov, dotýkajúcich sa samotnej podstaty ľudského bytia, z ostatnej zbierky Kam plášť, tam vietor od Ivana Štrpku, boli skutočnou výzvou na zhudobnenie. Ľubo Burgr, zakladateľ divadla SkRAT a vedúca postava kultového hudobného zoskupenia Ali ibn Rachid sa tejto výzvy zhostil s bravúrou a hravosťou jemu vlastnou.
"Jeho vety sú väčšinou obrazy, pri ktorých chvíľku trvá, pokiaľ si ich človek predstaví, pochopí a precíti. Vždy je dobré, keď po vete nasleduje pauza. Dnes ľudia bohužiaľ žijú rýchlu dobu, skôr v sloganoch a nenechávajú si čas alebo pauzu na to, aby si vetu preložili do obrazu, ktorý Štrpka vytvorí. Jeho obrazy sú až výtvarné a majú niekoľko obsahových rovín, preto si každá veta vyžaduje svoj čas. Preto sa Štrpka číta ťažko, ale ten, čo venuje čas ich čítaniu, tomu sa to viacnásobne vráti. Je to krásna poézia a Štrpka je svetový básnik," netají sympatie k nášmu básnikovi Ľubo Burgr, ktorý sa k jeho tvorbe dostal cez hudbu Deža Ursinyho.
S Ivanom Štrpkom sa pozná osobne. Spoznali sa cez rôzne čítačky, kde Burgr hral na klavíri. Básnik tiež chodieval do divadla Stoka, pre ktoré Burgr skladal scénickú hudbu k divadelným hrám. "Keď boli pesničky hotové ako demá, bol som za Štrpkom a spýtal som sa ho, či súhlasí s tým, aby niečo také vyšlo. Povedal: Prečo nie?" dodáva Burgr.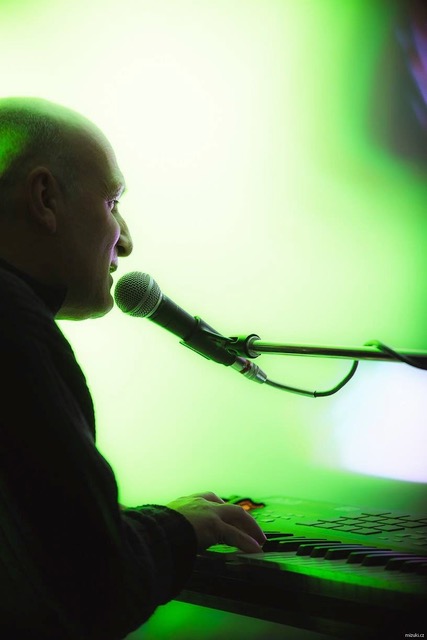 Jednotlivé skladby sú precízne skomponované, dokonale premyslené a vyžaruje z nich jedinečná emotívna sila. Na druhej strane skladbám nechýba invencia, prepotrebný nadhľad a akýsi špecifický šarm, ktorý je pre Burgra a Ali ibn Rachid priam poznávacím znamením. Album Burgr/Štrpka, bol nahraný v štúdiu Jozefa Šarišského a finálny master dodal Ondřej Ježek.
Štvrtkový koncert v Stromoradí bude prvým verejným predstavením týchto ôsmych nových skladieb. V prvej časti večera odznie celý album, následne sa symbolicky uvedie do života, predstavia sa ľudia, ktorí stoja za jeho vznikom a v druhej časti "odzneje10 až 12 skladieb Ali ibn Rachid z našich troch albumov, no budú trochu inak zaranžované."
Kapela vystúpi v zložení Ľubo Burgr (spev, klávesy), Daniel Hurtuk (gitara), Ján Šarišský (klávesy) a Dalibor Burgr (bicie). Kapela sa po štvrtkovom koncerte v Stromoradí predstaví ešte v piatok 25.6. v košickej Tabačke a v pláne sú aj ďalšie koncerty. Lístky sú v predpredaji v sieti tootoot.fm.
Redakcia informoval Edo Kopček, PR manažér Stromoradia
Foto: Ctibor Bachratý a Ľubo Burgr archív