Včera (v pondelok) mala premiéru nová skladba If z dielne tria Lady Colors. Mária "Majka" Lechmanová, Lenka "LeRa" Rakár a Kristína "Kristy" Mečko vydávajú vlastnú skladbu po štyroch rokoch. Keďže koncertujú nielen na Slovensku, ale aj v zahraničí, nový singel naspievali v angličtine, aj keď sa v blízkej budúcnosti plánujú opäť vrátiť k rodnej slovenčine.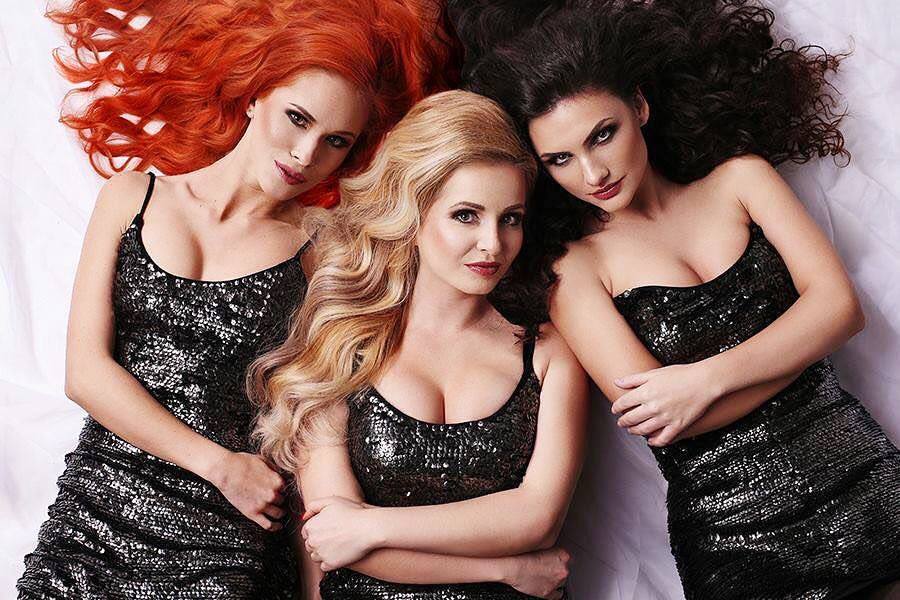 "S nápadom na skladbu If prišla Kristy. Mne sa to páčilo a keďže si veľmi dobre rozumieme nielen ako speváčky, ale aj ako autorky piesni, netrvalo dlho a finálna verzia If bola na svete," povedala o skladbe LeRa. Popová pesnička je inšpirovaná mladou čerstvou láskou, kedy si obaja zaľúbení predstavujú spoločnú ideálnu budúcnosť. V skladbe, ktorú nahrali Lady Colors s hudobným producentom Matúšom Ferkom v Content Studiu, hosťuje aj známy saxofonista Ján Slezák.
Videoklip k pesničke If nakrútil Marco Procházka v kaštieli v Čereňanoch. V čiernobielych stylingoch vyniká trojfarebná kombinácia vlasov speváčok, čo je zároveň ich hlavným poznávacím znamením. "Moderátor Michal Hudák nás na akciách zvykne uvádzať ako: 'Harmónia hlasov a disharmónia vlasov'," s úsmevom dodáva Mária. Toto spojenie sa pre Majku (ryšavé vlasy), LeRu (blond vlasy) a Kristy (tmavé vlasy) stalo aj oficiálnym leitmotívom tria. "Dohodli sme sa, že nebudeme meniť farbu vlasov. Máme to dokonca aj v zmluve a dodržiavame to," povedala LeRa.
"Keď mi napadol základný motív piesne If, predstavovala som si, aké je to prežiť dokonalú lásku. Takú, akú by som dopriala každému. Aj sama sebe," povedala o skladbe Kristy. Novou pesničkou sa chce trio Lady Colors opäť pripomenúť svojim fanúšikom po niekoľkomesačnej pauze, keďže sa blondínke LeRe prednedávnom narodilo bábätko. Babyboom v triu pokračuje, pretože aktuálne je v radostnom očakávaní svojho druhého dieťatka ryšavka Majka. Dievčatá však budú pokračovať v naplánovaných koncertoch a aktivitách a keď už bude Majka potrebovať oddych, majú pripravený dočasný záskok. Samozrejme, s ryšavými vlasmi.
Zdroj: WooWoo