Výtvarník so silným vzťahom k hudbe, hudobník so silným vzťahom k výtvarnému umeniu. Originálne spojenie na slovenskej kultúrnej scéne vznikalo v priebehu posledných dvoch rokov. Výsledkom spolupráce dvojice Harvan/Teren je hudobný album Dreaming Away, ktorý vychádza pod značkou vydavateľstva Real Music House.
21 skladieb, 70 minút hudby. Tu zložil a takmer kompletne nahral Roman "Hary" Havran. Laco Teren je autorom väčšiny poetických textov a v niekoľkých skladbách vystupuje v úlohe rozprávača s nezameniteľným prednesom. Viac ako polovicu skladieb naspieval samotný Roman Harvan. Rôznorodú žánrovosť celej nahrávky najlepšie charakterizuje samotný názov albumu. Dreaming Away. Ambientné plochy striedajú tvrdé gitarové rify, vážna hudba aj pesničkárstvo. Hudobná novinka je originálnym výletom do sveta dvoch spriaznených umelcov. Nechýbajú ani hudobní hostia. Operná sopranistka Adriena Kučerová, operný bas-spevák Peter Mikuláš, operná mezzosopranistka Eva Šušková aj skladateľka a speváčka Andrea Bučko. Flautové sólo nahral Jaroslav Harvan, husľové sólo Lucia Harvanová a vokály v skladbe Tenderness Robert Pospiš.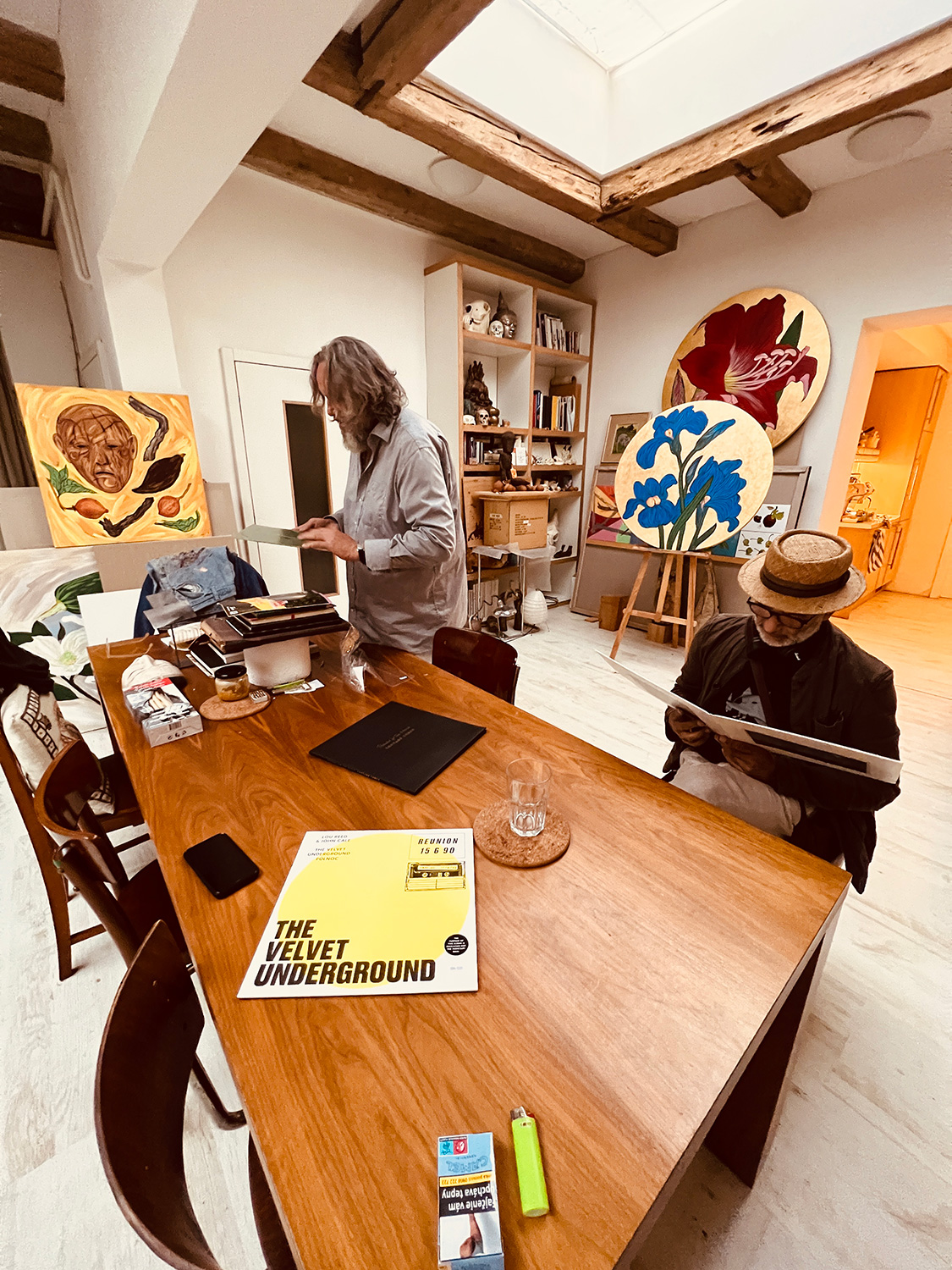 Pod finálnym zvukovým dizajnom nahrávky je podpísaná producentská dvojica Robert Pospiš & Martin Sillay. V ich vydavateľstve Real Music House nahrávka vychádza vo formáte digitálneho nosiča. "V blízkej budúcnosti pripravujeme aj LP verziu albumu. Je to výnimočná nahrávka, ktorá si zaslúži trpezlivého poslucháča. Laco a Hary vytvorili spoločný svet, ktorý sa nepodobá na nič okolo. A to je v dnešnej dobe výnimočné. Dreaming Away je sugestívnym rozprávaním o pocitoch jednej umeleckej generácie. S každým ďalším počúvaním sa pred poslucháčom otvárajú nové dvere a nálady. Navyše s absolútnou prirodzenosťou, bez akejkoľvek snahy zapáčiť sa za každú cenu. Sme úprimne radi, že album vychádza práve v našom vydavateľstve," opisuje novinke Robert Pospiš. Hudobný album Roman Harvan / Laco Teren – Dreaming Away nájdu poslucháči v ponuke všetkých dostupných streamingových platforiem. Digitálny release si môžete zakúpiť v internetovom obchode vydavateľstva Real Music House.
Vypočujte si nahrávku Roman Harvan / Laco Teren – Dreaming Away: https://songwhip.com/romanharvan/dreaming-away
Videorozhovor o nahrávke Dreaming Away: https://www.youtube.com/watch?v=WACxLU-tDQU
Video ku skladbe Silent: https://www.youtube.com/watch?v=w2hWfnhzvHg
Bližšie informácie o albume Roman Harvan / Laco Teren – Dreaming Away: https://www.realmusichouse.sk/obchod/hudba/roman-harvan-laco-teren-dreaming-away/
Zdroj: Real Music House