Multiinštrumentálny interpret, spevák a skladateľ Martin Bilička vystupujúci pod projektom Dobre Už Bolo predstavuje svoj najdynamickejší singel Samotár. Novinke vdýchol aj vizuál umocňujúci text skladby, v ktorom človek pociťuje vnútornú samotu napriek tomu, že je obklopený ľuďmi. Videoklipom demonštruje tú samotu, ktorá nepramení z fyzična, ale z psychického statusu, v poslednom čase sa nás čoraz viac dotýkajúcu.
Samotár predstavuje tretí singel jednočlenného projektu Dobre Už Bolo a zároveň je najveselšou skladbou z aktuálneho repertoára, i keď názov tomu nenasvedčuje. "Síce to nie je najveselšia skladba na svete, ale rozhodne ponúka aj trochu nádeje. No a keďže má skladba aj veľmi slušné tempo a rytmus, aspoň takto čiastočne som vedel odpovedať na otázky, či budem mať niekedy aj veselé a rýchlejšie skladby," s úsmevom prezrádza autor Martin Bilička tvoriac silné osobné texty a hudbu plnú emócií.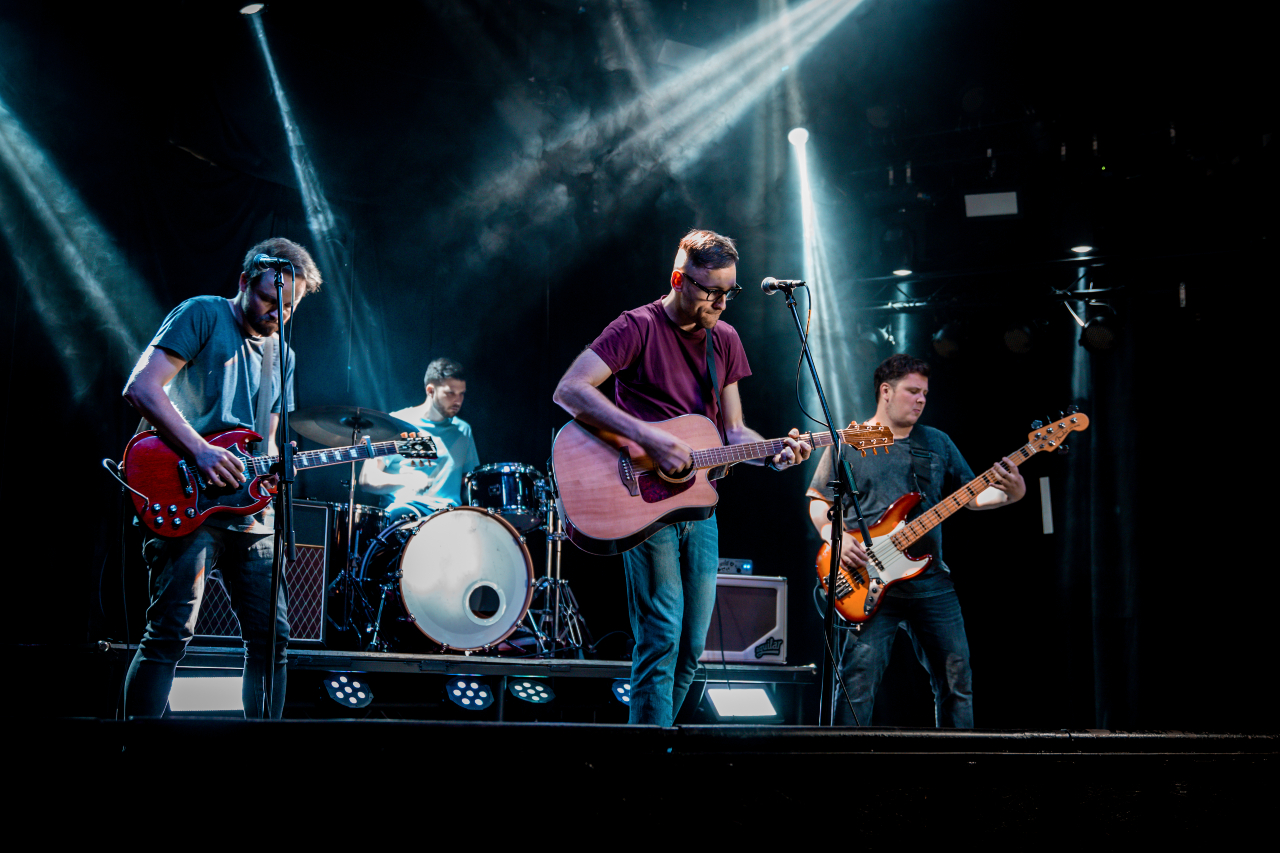 Základne akordy skladby vznikli ešte v rámci predchádzajúceho Martinovho projektu, ale až teraz dostali ten správny šat v súznení folku s popom. Nosným prvkom je klasická nástrojovka, ako bicie, basa a gitara, ktoré dopĺňajú rôzne synthy či klavír. Avšak tentokrát na nahrávke počuť živú kapelu namiesto naprogramovaných prvkov, za bicími hosťoval Karol Žabka, na basgitare Miťo Samuely a na elektrickej gitare Rado Šulek.
Skladba Samotár je o reálnych pocitoch, ako už pomenovanie naznačuje, vypovedá o samote. "Lepšie povedané o pocite samoty a o tom, ako si pri niektorých turbulentných obdobiach v živote sami tu samotu privolávame. Možno ako obranný mechanizmus, možno ako reakciu na podnety z vonku. Tvárime sa sami pred sebou, ako nám je dobre, keď sme sami, že nepotrebujeme nikoho. No opak je pravdou," vysvetľuje Martin kľúčovú myšlienku piesne.
Nahrávanie skladby prebiehalo v Parentals Studiu pod dohľadom Mira Felbera, ktorý mal na starosti aj mixáž a master pripravil Peter Halgaš.
Prejav singla je dokonalo zachytený aj v sprievodnom videoklipe. Námet vychádzal zo samotného textu a jeho odkazu. "Prichádzam na pódium sám, nie sú tam žiadni iní ľudia. No zrazu sa tam objaví kapela, ktorej členovia medzi sebou interagujú, vymieňajú si pohľady, bavia sa. Ja nie, ja si idem naďalej sám. Bez tej kapely by som tu skladbu v takej podobe nezahral, no nie som schopný to vidieť," opisuje Martin paralelu klipu s textom, keď sa človek cíti vo svojom vnútre osamelý.
Nakrúcanie prebiehalo v Collosseum clube v Košiciach, kde Martin absolvoval mnoho koncertov či na pódiu, alebo pod ním. "Je to jedinečné miesto na Slovensku, ale aj v Európe ako takej. Je to veľká symbolika pre mňa. A hlavne ich prístup je vždy ukážkový," ozrejmuje Martin výber lokácie nakrúcania a ďalej pokračuje: "U mňa takmer s každou skladbou príde aj nápad na nejakú vizuálnu podobu. A takto to bolo aj so Samotárom. Žiaľ, korona a neistota so združovaním ľudí oklieštila prvotný nápad len na podobu s kapelou bez obecenstva, ale myslím, že pointu sa podarilo zachovať."
Vo videoklipe si zahral z nahrávacieho procesu skladby len basgistarista Miťo a nakoľko sa ostatní nemohli zúčastniť nakrúcania, ich role prevzali blízki Martinovi priatelia a hudobníci. Úlohu gitaristu znázornil Miro Selecký a bubeníka Dan Urban, s ktorým Martin hral 14 rokov vo formácii Retfish.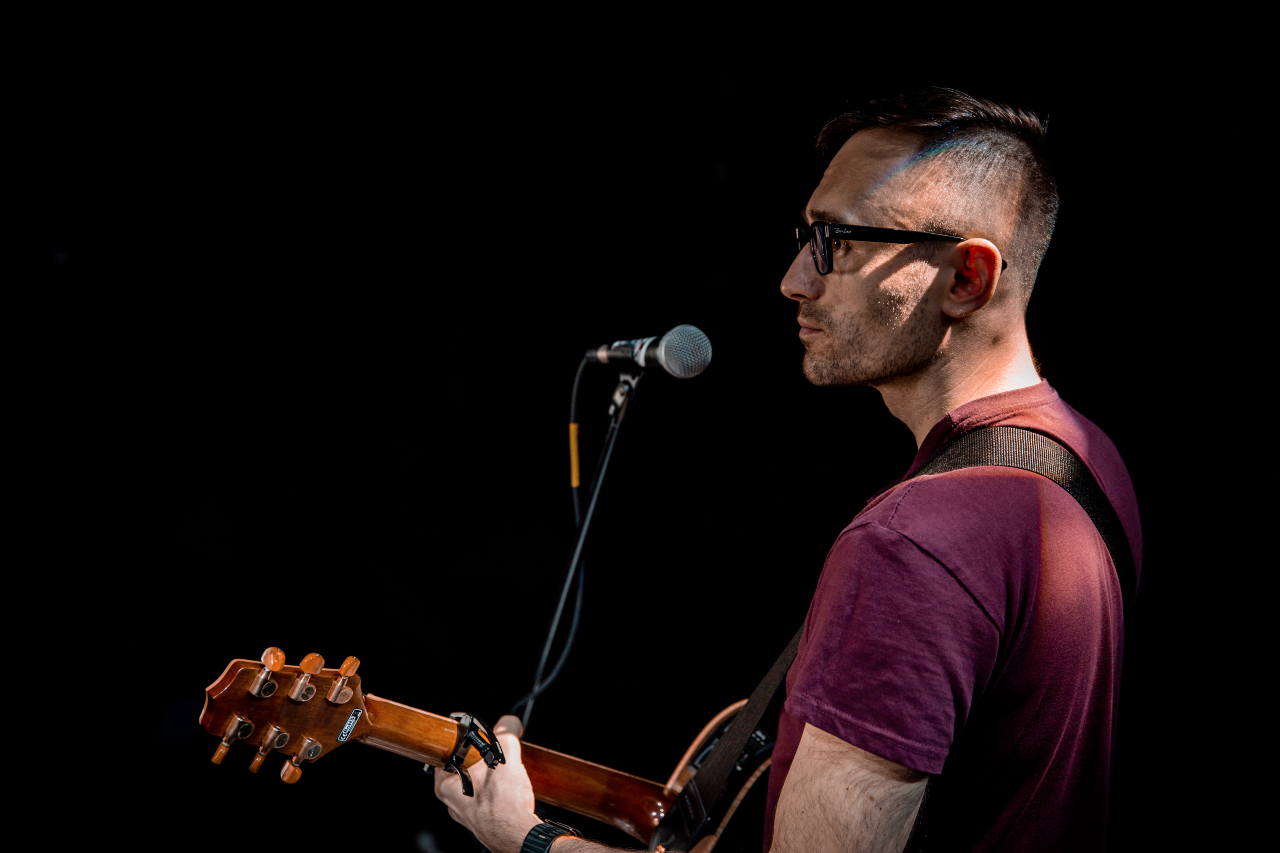 Réžiu mali pod taktovkou Peter Rákoci a Dominika Kentošová, s ktorou Martin spolupracoval aj na nakrúcaní videoklipu k singlu Chýbaša ktorej fotografie sú známe na hudobnej scéne už dlhší čas, okrem nakrúcania videoklipov je aj dvornou fotografkou kapely Peter Bič Project. "Atmosféra na nahrávaní bola úplne výborne uvoľnená, všetko išlo hladko a podarilo sa nám dodržať časový harmonogram. Z toho som bol osobne veľmi prekvapený, lebo v živote idú veci všelijako, ale určite nie hladko," so smiechom uzatvára hudobník Martin.
BIO
Za pop-folkovým hudobným projektom Dobre Už Bolo stojí gitarista, spevák a skladateľ Martin Bilička. Po štrnástich rokoch, dvoch albumoch, troch EP a takmer 400 koncertoch po celej Európe vymenil punk-rock/hardcore kapelu Retfish za slovenské texty a akustickú gitaru. Martin, okrem mnohých zahraničných interpretoch, zdieľal pódium so slovenskými stálicami v rámci žánru, ako sú Iné Kafe či PlusMinus. Dobre Už Bolo vzniklo vo februári 2019 spolu s vydaním debutového singla Ramená. To, že Martinovi sú blízke hlavne osobné a temnejšie témy, potvrdil o rok neskôr druhým singlom Chýbaš (1.9.2019). V súčasnosti pripravuje ďalší singel, ktorý vyjde na jeseň. Okrem toho sa Martin so svojim projektom dostáva po pandemických opatrení opäť k živému hraniu a v lete 2021 absolvuje prvé koncerty. Aj keď stojí na pódiu sám, jeho vystúpenia sú dynamické. Na koncertoch kombinuje spev, klavír či akustickú a elektrickú gitaru spolu s looperom.
Informácie poskytol PR manager Michal Neffe.
Fotky: Dominika Kentošová