Dve hebrejské slová – Nefesh/duša a Esh/oheň tvoria základ názvu a zároveň postatu hudobného napredovania tohto hudobného zoskupenia. Jedinečný zvuk, virtuozita a vášeň sú atribúty, ktorými si trio získáva od svojho vzniku tisícky priaznivcov.
Strhujúce rytmy strunových nástrojov nás počas koncertu zavedú do krajiny ich pôvodu. Židovská hudba bola vždy bohatá na rôzne vplyvy, fúzie, nádej.
Klezmer, Sefardita, Yemenita a Israeliana sú hudobné tradície, z ktorých NefEsh vychádza pri tvorbe vlastných kompozícií. V ich hudbe najdeme stopy džezu, balkánskej hudby, tanga, ozveny arabskej či ľudovej hudby.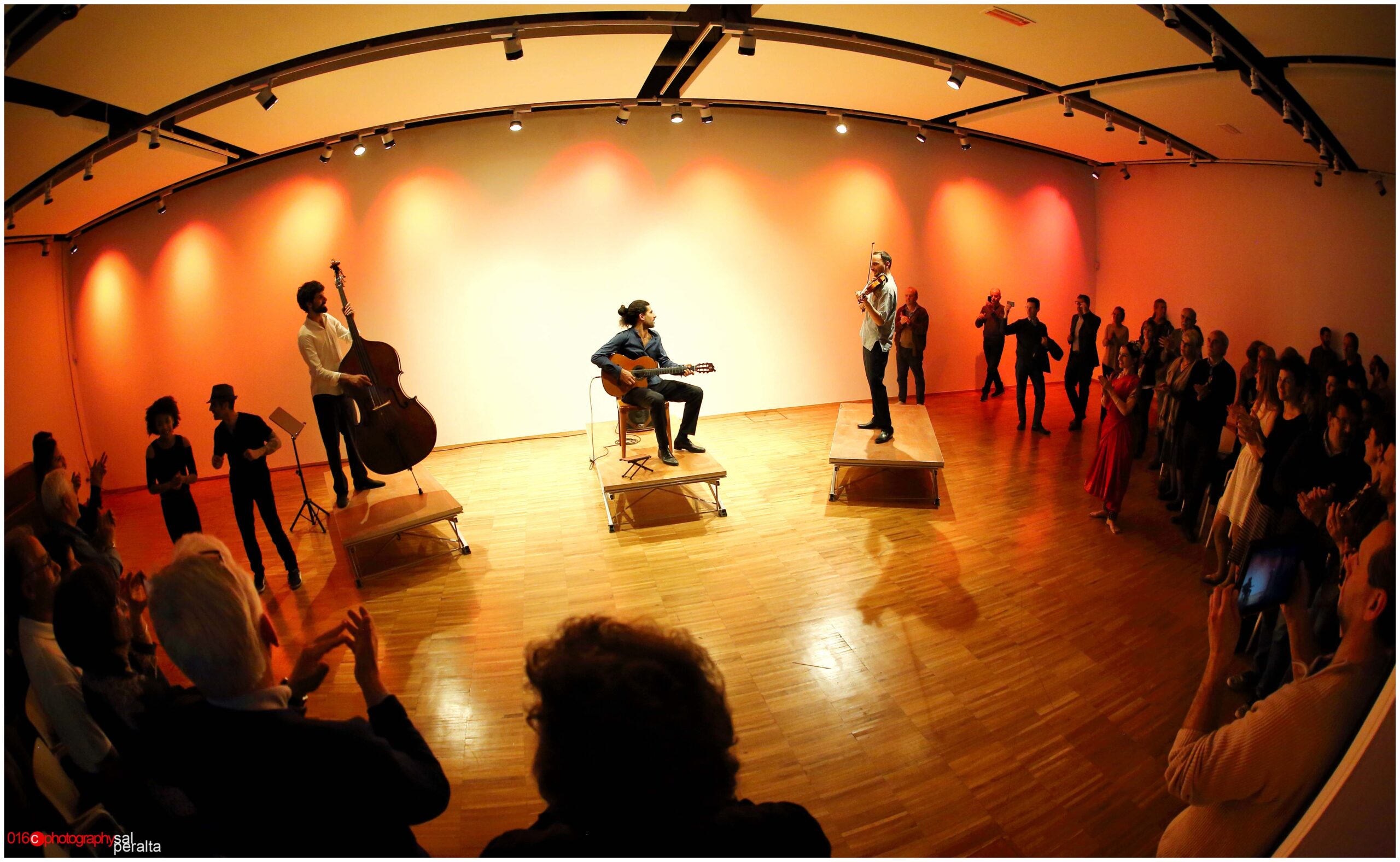 Trio vzniklo v roku 2006, keď sa spojili Daniele Davide Parziani (husle), Manuel Buda (gitara) a Davide Tedesco(kontrabas), hudobníci s klasickým vzdelaním na Konzervatóriu Giuseppe Verdiho v Miláne a muzikantskými skúsenosťami z klasickej hudby, džezu a folku.
Hudobná skupina NefEsh má za sebou množstvo spoluprác s umelcami takých mien ako Malika Ayane, Eyal Lerner, Raiz, Anton Dressler, Lucia Bosè, Milánsky židovský zbor "Kol Ha Kolot", izraelský súbor "Eve's Women" ženská vokálna skupina Zboru Divadla alla Scala v Miláne.
Pravidelne vystupujú v Taliansku i zahraničí, zúčastnili sa na festivaloch Mar de Musicas de Cartagena (Španielsko), il Poestate Festival Lugano (Švajčiarsko), il festival "Jewish and the City" v Miláne a Medzinárodný klezmer festival v Safede (Israele). NefEsh tvoria hudbu aj pre divadlo, film, video art, znie na hudobných staniciach Rai Radio 3, Radio Svizzera RSI 2 a Radio Monte Carlo.
Každý koncert tria NefEsh je putovaním mnohotvárnou krajinou židovskej hudby, cestou územiami, kde sa stretávajú najrozličnejšie časové a zemepisné prúdy v mene tvorivej slobody, ktorá sa nás hlboko dotýka.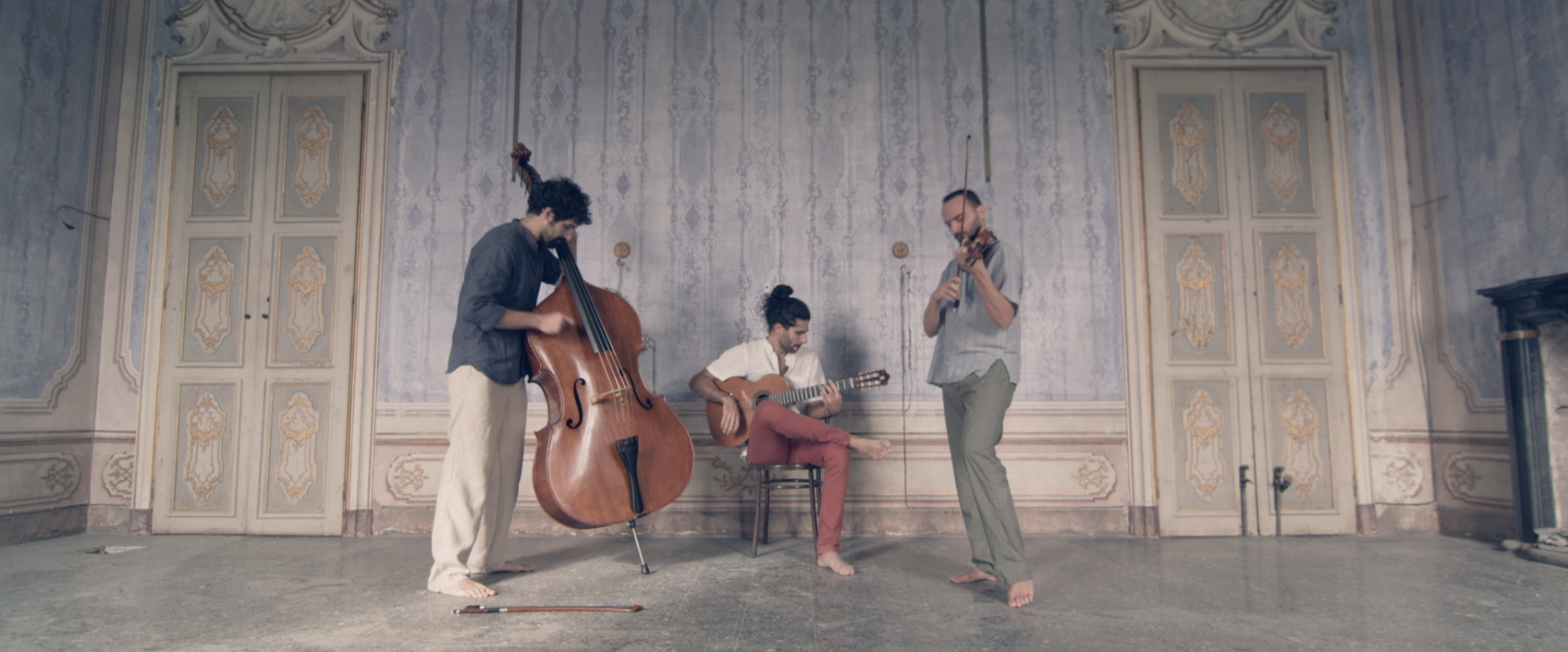 NefEsf Trio vystúpi na Slovensku po prvýkrát.
Vstup voľný do zaplnenia sály.
pondelok 30.1.2023
19:00 hod.
Malé koncertné štúdio Slovenského rozhlasu, Mýtna, Bratislava
Dĺžka koncertu: 70 minút
Organizátor: Taliansky kultúrny inštitút, Bratislava
V spolupráci s: RTVS, Veľvyslanectvo Talianskej republiky, Veľvyslanectva Štátu Izrael na Slovensku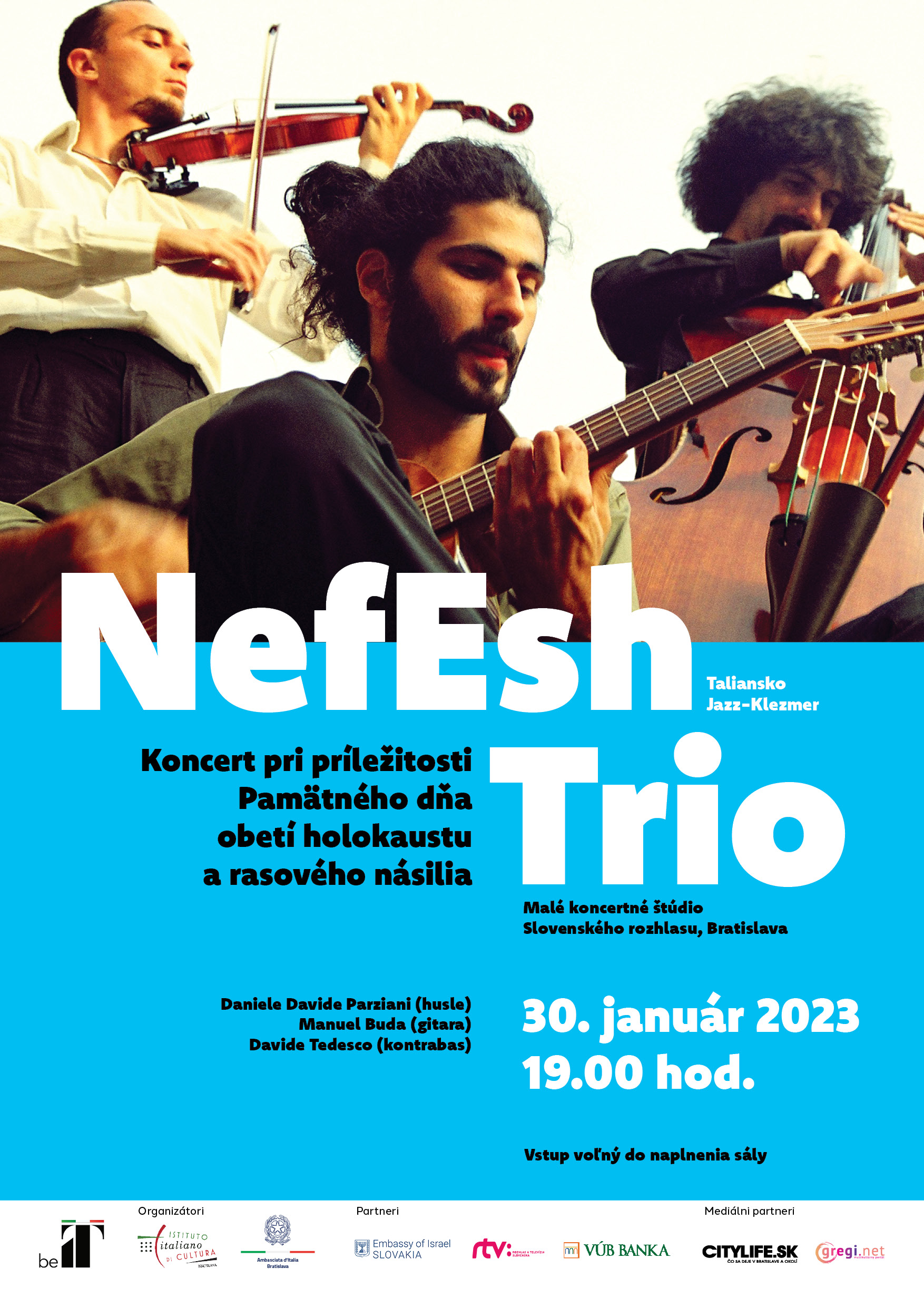 Zdroj: Taliansky kultúrny inštitút