Film Indián mal v Bratislave svetovú premiéru! Slovensko-česko-poľskú komédiu prišli predstaviť hlavný hrdina Karel Roden, herci Juraj Kemka, Lukáš Latinák, Oliver Oswald, Eva Landlová, Zuzana Kraváriková a režisér a scenárista Tomáš Svoboda, spoluscenárista a producent Patrizio Gente, producent Vladimír Kriško, skladateľ hudby Jiří Hájek a kameraman David Ployhar. Nechýbali členovia skupiny Horkýže Slíže, ktorý nahrali titulnú pieseň k filmu. Mnohí vzácni hostia chválili film, ktorý si vyslúžil dokonca standing ovation! Snímku Indián si môžete v kinách pozrieť od 22. septembra!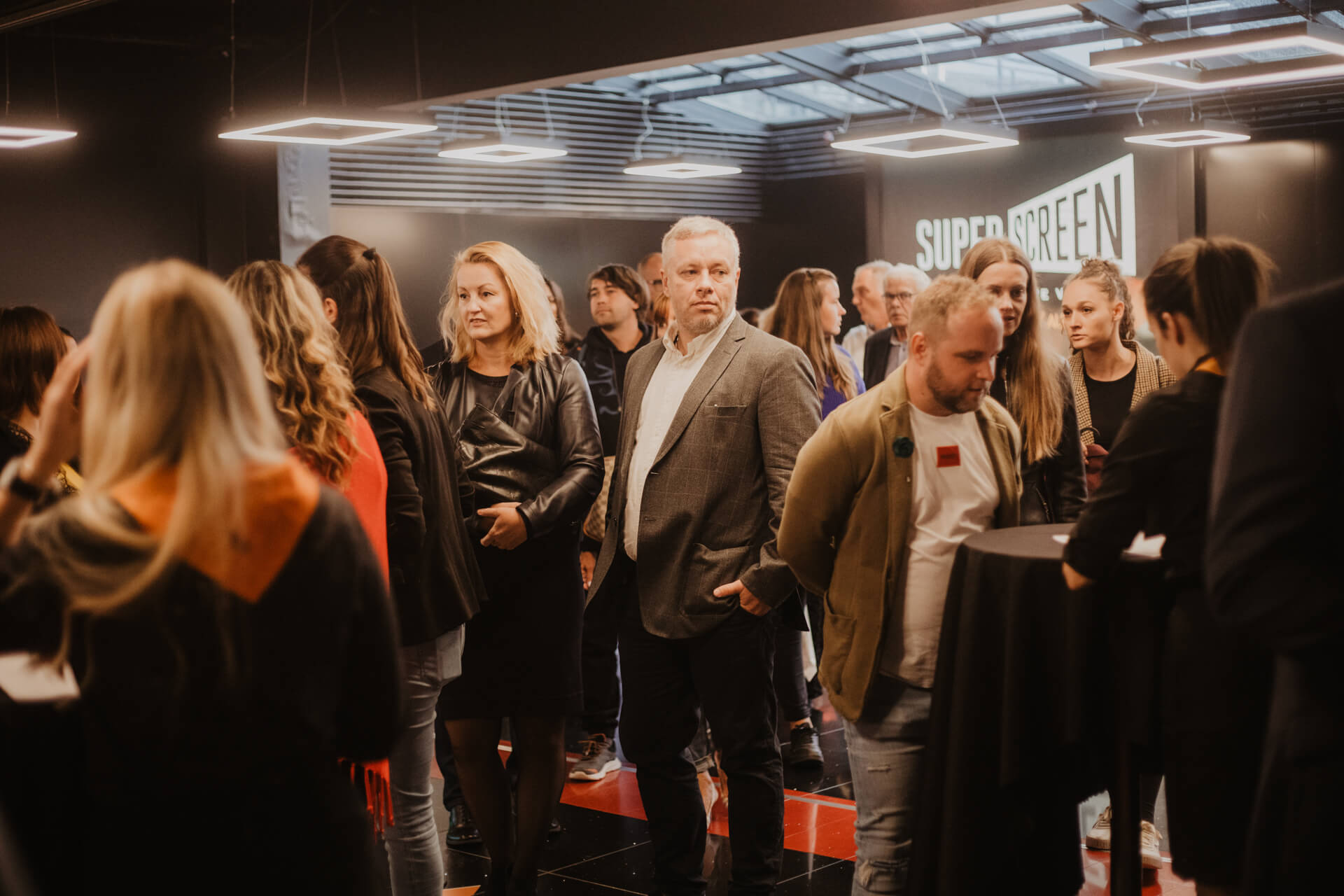 Premiéru komédie Indián si do bratislavského Cinema City prišli vychutnať mnohé osobnosti. Film si pochvaľovali herečky Liv Bielovič, Lucia Šipošová, herci Marcel Nemec, Roman Pomajbo a Matej Landl, speváčka Beáta Dubasová, celá zostava kapely Horkýže Slíže, Kuly z Desmodu, Yxo zo skupiny HEX, Braňo Bajza zo skupimy Polemic, Dodo Praženec z Inekafe, raper Majself, finančník a podporovateľ filmu Igor Rataj a predseda Bratislavského samosprávneho kraja Juraj Droba. Hlavnou hviezdou večera bol český herec Karel Roden, do ktorého sa vo filme prevtelil duch náčelníka. Ten mu zmení život vo všetkých oblastiach a prinesie mnoho vtipných situácií.
"Tento film nie je typická komédia. Je to príjemný film, ktorý má určitú nadstavbu a tá je pre mňa veľmi dôležitá. Má určité poslanie, ktoré má film mať. A je jedno, či som sa stal biznismenom alebo indiánom. Poďme si ho spoločne pozrieť," povedal na premiére Karel Roden.
Režisérom filmu je Tomáš Svoboda. Scenár napísali Tomáš Svoboda a Patrizio Gente, spoluproducentom filmu je Vladimír Kriško. Za kameru sa postavil držiteľ Českého leva David Ployhar. Skvelú filmovú hudbu zložil Jiří Hájek.
"Je to film o dospelosti. O tom, že pre človeka, ktorý prežije taký príbeh, ktorý uvidíte na plátne, by nemalo byť nikdy nič cudzie a že by sa k tomu mal vždy nejakým spôsobom postaviť. Žiadna nespravodlivosť, žiadna vojna, žiadna ekologická katastrofa by vám nemala byť ľahostajná. V okamihu, keď vám to nebude jedno, tak ste sa stali dospelým človekom. A to vás naučí Indián v našom filme," konštatoval režisér a scenárista filmu Tomáš Svoboda.
Námet a najväčšiu zásluhu na tom, že film vznikol, má producent a spoluautor scenára Patrizio Gente.
"Po štyroch rokoch, dvoch vlnách pandémie, stovky hodinách strávených nad postprodukciou, prišlo konečne zadosťučinenie v podobe veľmi nadšených a pozitívnych reakcií od spokojných divákov. Myslím si, že sa nám podarilo to, čo sme s komédiou Indián chceli divákom povedať. Aby sa človek zamyslel, odišiel z kina s dobrým pocitom, ale aj ponaučením. Niečo si z toho filmu vzal. Tá podpora v podobe krásnych správ a reakcií, ktoré neustále dostávam, ma utvrdzuje v tom, že to stálo za to. Verím, že diváci prídu do kina a pozrú si takú trošku inú, hodnotovo situačnú komédiu. To bude pre nás ten najkrajší darček," vyznal sa Patrizio Gente.
V hlavných úlohách sa okrem Karla Rodena predstavia Juraj Kemka, Lukáš Latinák, poľská legenda Daniel Olbrychski, Vica Kerekeš, Marta Zmuda Trzebiatowska. Uvidíme aj Vladimíra Černého, Annu Šiškovú a Zuzanu Kravárikovú.
"Na prvé prečítanie som si povedal, že to sa nemôže podariť. Aby nejakého blázna napadlo, že dym ide hore, cez neho preletí lietadlo, tam sa prevtelí duch náčelníka. Preto som si povedal, že musím do toho ísť, nech je to čokoľvek. A bol som šťastný, že to nakrúcam. Krásne je na tom to, že je to slovensko-česko-poľský film a ešte k tomu komédia," neskrýval radost herec Juraj Kemka.
Vo filme zažiaria aj herci Magdalena Niec, Jaroslav Dušek, Štěpánka Fingerhutová, Ester Geislerová, Jiří Dvořák, Tomáš Měcháček, Eva Leimbergerová, Jana Strykovä, Martin Pechlát, Tomáš Matonoha či Eliška Jansová. Matku Karla Rodena si vo filme zahrala Eva Landlová.
"Rola bola výnimočná tým, že som po prvýkrát nakrúcala v Prahe. A mala som veľký rešpekt, pretože som hrala mamu Karla Rodena a toho mám v mojom rebríčku veľmi vysoko. A nakoniec bol senzačný, kamarátsky a príjemný. Producent Patrizio sa o mňa tak vzorne staral, že som sa cítila ako v bavlnke a naozaj som si to užila," Eva Landlová.
Hviezdnu zostavu hercov dopĺňa Oliver Oswald, Przemyslaw Kapsa, Tomáš Jerábek, Petr Vaněk, Cyril Dobrý, Angelika Sbouli a iní.
"Som úprimne rád, že môžem byť súčasťou tejto komédie. Nabral som ďalšie skúsenosti. Na tomto filme pracovali samí profesionáli, bolo to vidieť na pľaci, každý jeden detail sa dolaďoval na 120 percent. Tak to podľa mňa má byť. Pre mňa najkrajšia scéna bola so Zuzanou Kravárikovou, ktorá hrá moju partnerku. Išli sme vo veľkom americkom kabriolete. Cítil som sa výborne a užil som si ten moment, budem na to dlho spomínať," prezradil Oliver Oswald, ktorý spolu so Samuelom Procházkom večer moderoval.
Komédia Indián sa do slovenských kín dostáva v distribúcii spoločnosti MAGIC BOX Slovakia.
Facebook: https://www.facebook.com/indiankomedia
Instagram: https://www.instagram.com/indian_movie_official/
Zdroj: NK Factory
Foto: Katarína Haršányová