Adventní kalendář festivalu Rock for People odhalil další políčka. Nejnovější posilou narozeninového line-upu je jedna z nejpopulárnějších irských kapel Kodaline či energická trojka The Subways. Příznivce říznější muziky pak potěšili post-hardcoroví Our Last Night, The Amity Affliction, kteří do Hradce dorazí až od protinožců, nebo dlouho očekávaná premiéra ostrých hochů z Don Broco. Doplnili tak již oznámené Bring Me The Horizon, Rudimental LIVE či domácí Mig 21. Hudební adventní kalendář bude pokračovat v odtajňování kapel každý den až do 24. prosince.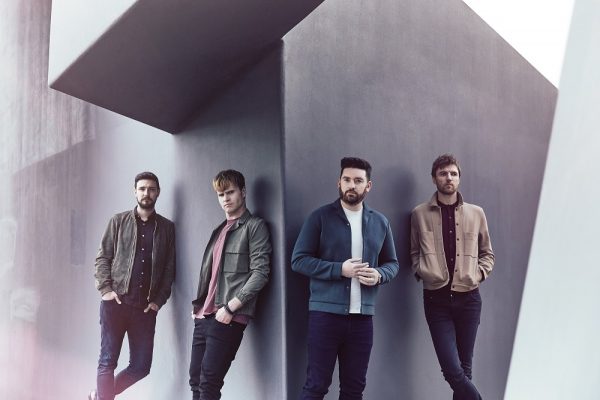 Rychlé vyprodání limitované první edice vstupenek potvrzuje velký zájem fanoušků o kapely, které letos v Hradci Králové oslaví 25 let Rock for People. Od dnešního dne je tak v prodeji nová edice v ceně 1690 Kč. V prodeji jsou také VIP vstupenky i zlevněné lístky pro děti, juniory, seniory a ZTP. Nově je také možnost koupit výhodné balíčky vstupenek pro "partičky" 5+1 nebo 10+3.
Rock for People se bude konat na začátku prázdnin od 4. do 6. července na letišti v Hradci Králové. Předprodej vstupenek probíhá v síti Goout – https://goout.net/cs/festivaly/rock-for-people-2019/yagqd/+krouk/.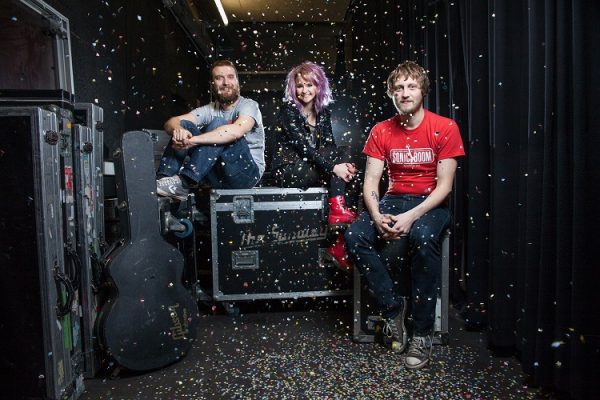 Dosud oznámeno Rock for People 2019: Bring Me The Horizon, Rudimental LIVE, Kodaline, The Subways, Our Last Night, Don Broco, The Amity Affliction, Mig 21, Pale Waves, Tom Grennan, Acute Doe, Shoshin.
Kodaline
Kodaline mají už od své první desky In a Perfect World slušně našlápnuto. Jejich nostalgický indie pop lahodí rádiím i uším všech čerstvě zamilovaných nebo odmilovaných. Pro zvýšenou hladinu rizika dojetí jsou miláčky filmařů, kteří jejich písněmi rádi a často podkreslují silné momenty ve svých příbězích.
Hodnější kluky než ty z Kodaline na tomhle festivalu nepotkáte. Znají se od dětství. První písně Kodaline vznikly v jejich dětských pokojíčcích na kytaře a u klavíru. A tyhle budoucí globální hity testovali mladí Irové v ulicích domovského Dublinu. Zatímco ve světě v roce 2016 už platili za hvězdy, v Česku si v té době začínali budovat pozici od malých klubů až k velkým open airům. A aby vás náhodou svými hymnami pro citlivé duše nenudili, tak na RfP zahrají i z čerstvého alba Politics of Living. To mimo klasické balady překvapilo moderním tanečním feelingem nebo silnými sborovými nápěvy. Nejplyšovější koncert Rock for People 2019? Určitě Kodaline.
The Subways
Punkrock, nářez, párty, pot, kotel, nálož, divoké holky, skoky z pódia. To jsou slova, kterými Češi nešetří, když vyprávějí o koncertech The Subways. A že už příležitostí vidět jejich show měli mnoho. Charlotte s Billym z The Subways k nám se svojí náloží jezdili jeden čas dokonce několikrát do roka. Bylo jedno, jestli vířili na festivalových pódiích nebo v klubech, nedalo se jim vyhnout. Tentokrát přijedou popatnácté a mezi publikum, které jim svou přízeň dalo před 4 lety za žhavého dne na Rock for People, řádně znát. Je úplně jedno, že od té doby vydali The Subways jenom jedno album. Buďto je milujete, a jestli ne, stejně s nimi budete tak jako tak řvát: "Be my, be my, be my little rock & roll queen!"
Rock for People 25 let
Rock for People založili v Českém Brodě před čtvrtstoletím dva kamarádi, aby udělali festival zajímavých českých kapel pro přátele, sami s pár nadšenci stavěli i pódium z lešenářských trubek. Jak šel čas, stal se Rock for People festivalem s evropským a světovým renomé, vyznačujícím se objevnou dramaturgií, která si klade za cíl na královéhradeckém letišti představovat zajímavé, nadějné a neokoukané interprety, aniž by rezignovala na přítomnost prověřených velkých jmen historie i současnosti z české a světové hudební scény. Se základy pevně ukotvenými v rocku sleduje se zájmem nejrůznější stylové přesahy směrem k hardcoru, indie i elektronice.
www.rockforpeople.cz
www.facebook.com/rockforpeople.czechrepublic/
https://twitter.com/rockforpeople
https://www.youtube.com/user/rockforpeopleTV/featured
Zdroj: TS