Pred tridsiatimi rokmi debutoval svojím filmom Neha (1991) režisér Martin Šulík. Snímka vznikala v prelomovom období po roku 1989 a patrila k posledným filmom, ktoré sa realizovali na Kolibe. Nehazároveň bola novátorská, pretože rozprávala jazykom, ktorý ju líšil od kinematografie predchádzajúcich desaťročí. V pondelok 29. marca 2021 o 20.20 hod. digitálne reštaurovaný film Neha pri príležitosti 30. výročia jeho vzniku uvedie Kino Lumière doma, jeho online premiéra bude spojená s diskusiou s tvorcami.
Neha rozpráva komorný príbeh netradičného milostného trojuholníka. Jeho hlavným hrdinom je dvadsaťročný Šimon, ktorý odchádza z rodičovského domu, aby našiel sám seba. Spoznáva Viktora a Máriu a tí ho postupne vťahujú do svojho komplikovaného vzťahu pohybujúceho sa na hranici nežnosti a krutosti. Šimon postupne odhaľuje ich spoločnú minulosť a čoraz viac podlieha ich spôsobu existencie.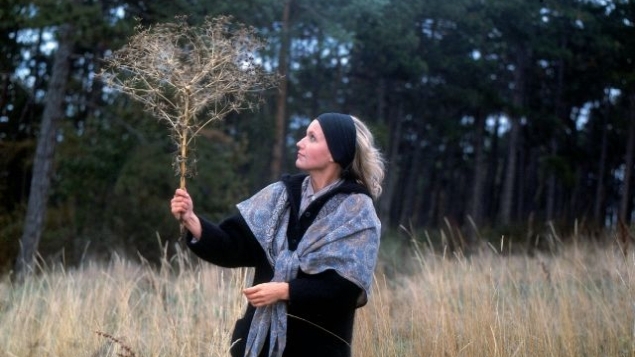 Šulík svoj debut nakrútil päť rokov po absolvovaní réžie na VŠMU a spolupracoval na ňom s viacerými tvorcami, s ktorými sa neskôr stretol aj pri tvorbe svojich ďalších filmov. Pri Nehe po prvýkrát nakrúcal s kameramanom Martinom Štrbom a pre architekta a výtvarníka Františka Liptáka to bolo vôbec prvé stretnutie s filmom. Autorom hudby k filmu bol hudobný skladateľ Vladimír Godár, s ktorým Šulík spolupracoval v roku 1986 už na svojom absolventskom filme Staccato.
"Neha bol pre mňa veľmi dôležitý film. Zadefinoval som si pri ňom kopu vecí o spôsobe roboty, o vzťahu k štábu, o vzťahu k realite. Ovplyvnilo to skoro všetky moje ďalšie filmy," spomína na nakrúcanie režisér Martin Šulík. Rovnako intenzívne vnímal tvorivý proces aj scenárista Ondrej Šulaj. So Šulíkom sa zhodujú v tom, že Neha zachytáva aj spoločenský pocit, ktorý zodpovedal dobe jej vzniku, krátko po Nežnej revolúcii. "Vtedy to bol zvláštny čas. Niečo skončilo, nejaké obdobie sa uzavrelo a Martin prišiel s myšlienkou, že by sme mohli zachytiť niečo typické pre zlom, ktorý nastal. Niečo, čo núti ľudí vracať sa do minulosti a prehodnocovať, a zároveň žiť v neistote z toho, čo ich čaká a čo bude." Podľa Šulíka v tvorivom dialógu so Šulajom z jeho pôvodného scenára zostal "len prvý obraz chlapca, ktorý sa zobudí a nepamätá si, čo sa predtým stalo. Zdalo sa nám, že to je situácia, ktorá metaforicky zachytáva spoločenský stav, v ktorom sme sa ocitli".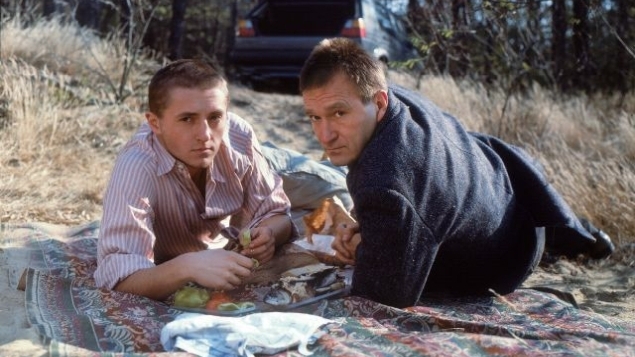 Dramaturgička filmu Zuzana Gindl-Tatárová prirovnáva postavenie Šulíkovej Nehy v kontexte slovenskej kinematografie k prelomovému dielu Štefana Uhra. "Martin prišiel s nesmierne prevratnou dramaturgiou z hľadiska desiatok filmových rokov predtým na Kolibe, tak ako kedysi prišiel režisér Štefan Uher so Slnkom v sieti. To mu umožňovalo sústrediť sa len na hlavného hrdinu, na jeho samotu, aby nepôsobila ako niečo výstredné, niečo umelohmotné." Tvorcom filmu sa to podarilo vďaka novému spôsobu rozprávania. "Najprekvapivejšia pre nás bola miera slobody, ktorú sme mali pri písaní, pretože dovtedy sme boli nútení zašifrovávať svoje predstavy alebo názory do skrytých metafor. Tak sa robili filmy v 70. a 80. rokoch," opisuje tvorivý proces Šulaj. "Pri Nehe sme mali pred sebou voľný priestor, do ktorého sme mohli vložiť všetko priamo. A to bol zvláštny pocit, pretože takto sme neboli zvyknutí pracovať." Šulík je vo svojom vyjadrení ešte konkrétnejší: "Ten film vznikol do veľkej miery ako vzdor proti tomu, čo sa dovtedy robilo. Dovtedy bolo v kinematografii dôležité sociálne pozadie postáv. Každá postava musela byť niekde zamestnaná, musela mať konflikt v práci. My sme si povedali, že na to nebudeme tlačiť, že pre nás je zaujímavejší vnútorný svet hrdinov a ich vnútorné konflikty."
Šulíkov debut vyvolal v čase svojho vzniku rôznorodé názory, no v roku 1999 počas Prehliadky slovenskej hranej filmovej tvorby 90. rokov bol v ankete členov Slovenskej filmovej a televíznej akadémie zaradený medzi desať najhodnotnejších slovenských filmov 90. rokov minulého storočia. Po svojom debute Šulík v tomto období nakrútil s rovnakým tvorivým tímom postupne aj ďalšie filmy (Všetko čo mám rád, 1992, Záhrada, 1995, Orbis Pictus, 1997), ktoré získali množstvo domácich i zahraničných ocenení, a stal sa najplodnejším slovenským tvorcom desaťročia.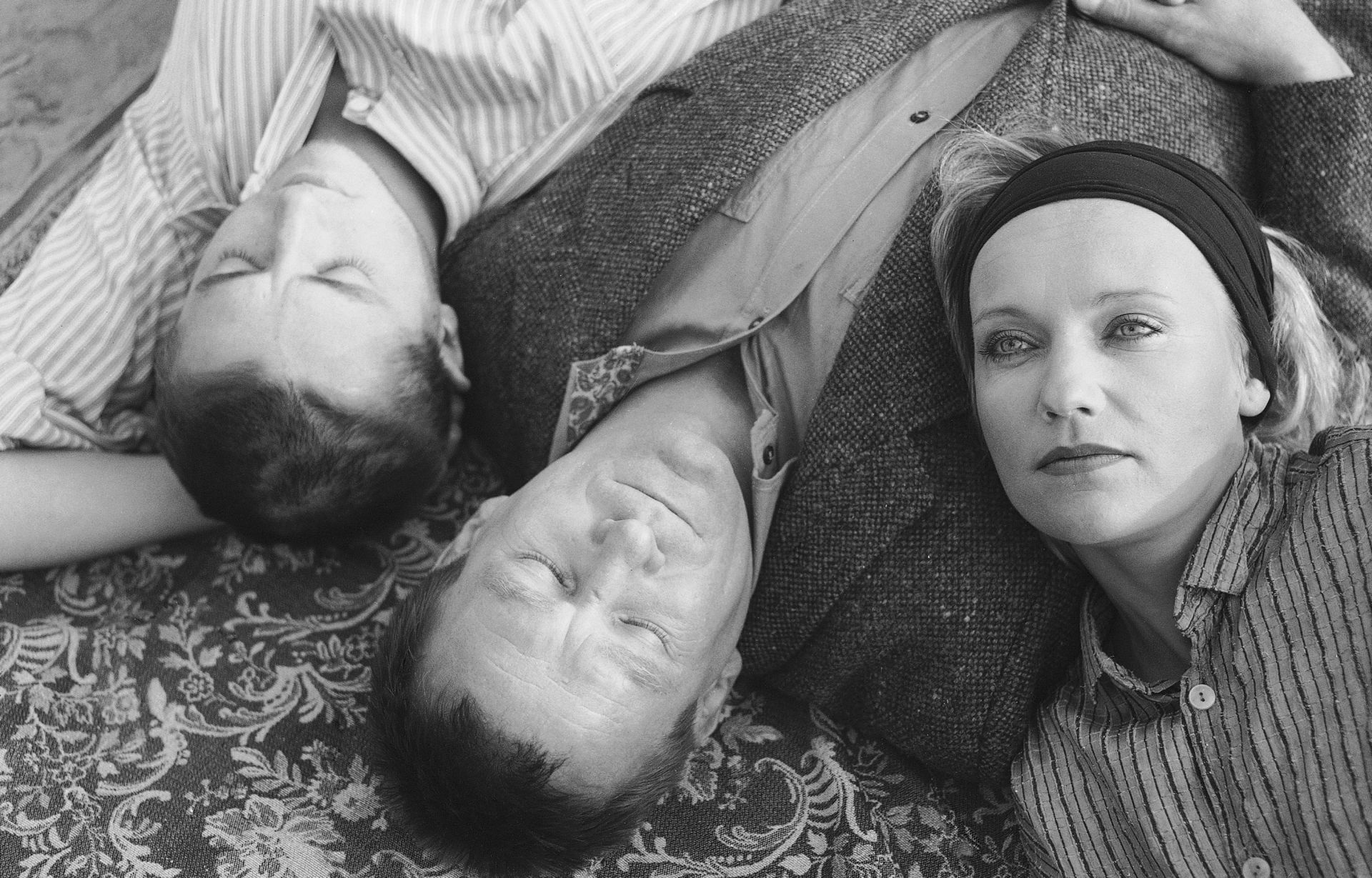 Film Neha uvedie Kino Lumière vo virtuálnej kinosále projektu Kino doma, po uvedení filmu sa uskutoční diskusia s režisérom Martinom Šulíkom a scenáristom Ondrejom Šulajom. Moderovať ju bude filmový teoretik a dramaturg Filmotéky Kina Lumière Michal Michalovič, režisér dokumentárneho filmu O nehe (2020), ktorý vznikol v produkcii Slovenského filmového ústavu (SFÚ) ako bonus pre blu-ray nosič s filmom Neha, vydaný vlani v prestížnom britskom vydavateľstve Second Run pre medzinárodný trh. Vydanie blu-ray nosiča i samotný film sa v zahraničí stretli s mimoriadne priaznivým ohlasom. SFÚ v roku 2013 vydal DVD Neha, ktoré obsahuje aj Šulíkove študentské filmy, konkrétne absolventský stredometrážny film Staccato a krátke filmy Hurá, Ticho, Etika a politika.
Vstupenky za symbolickú cenu 2 eurá sú v predaji na webstránke Kina Lumière i partnerských kín projektu Kino doma: Kino Akademik Banská Štiavnica, Kino Tatran Poprad, Kino Fontána Piešťany, Kino Úsmev Košice a Kino Iskra Kežmarok.
zdroj citácií tvorcov: dokument O nehe (2020), r. Michal Michalovič, SFÚ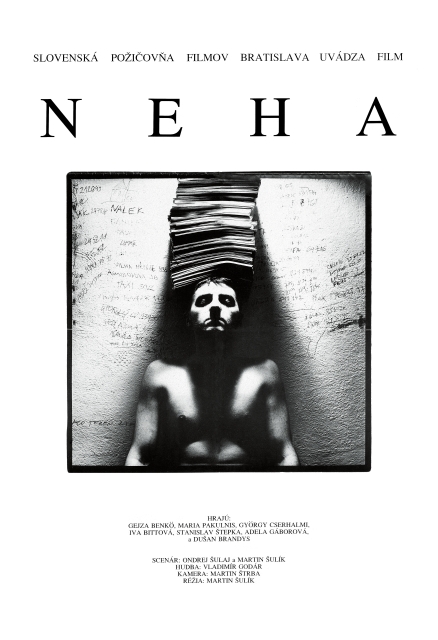 Viac informácií o projekcii filmu Neha:
https://www.kino-lumiere.sk/klient-863/kino-241/stranka-8409/film-115018
Viac informácií o filme Neha:
http://www.skcinema.sk/arl-sfu/sk/detail-sfu_un_cat.0-000150-Neha-hrany-film/
DVD s filmom Neha:
http://www.klapka.sk/dvd/neha
Blu-ray nosič s filmom Neha (Tenderness):
http://www.klapka.sk/blu-ray/blu-ray-tenderness-neha
Zdroj: SFÚ