Občianske združenie PRAKTIKÁBEL vzniklo v roku 2016. Počas svojho pôsobenia odpremiérovali šesť divadelných inscenácií, vydali dve knihy a prezentovali sa na viacerých medzinárodných festivaloch. Zároveň je PRAKTIKÁBEL platformou pre mladých absolventov a absolventky umeleckých škôl. Najnovším prírastkom v repertoári je tak inscenácia Jak ti dupou králíci? od zoskupenia 2 črepy.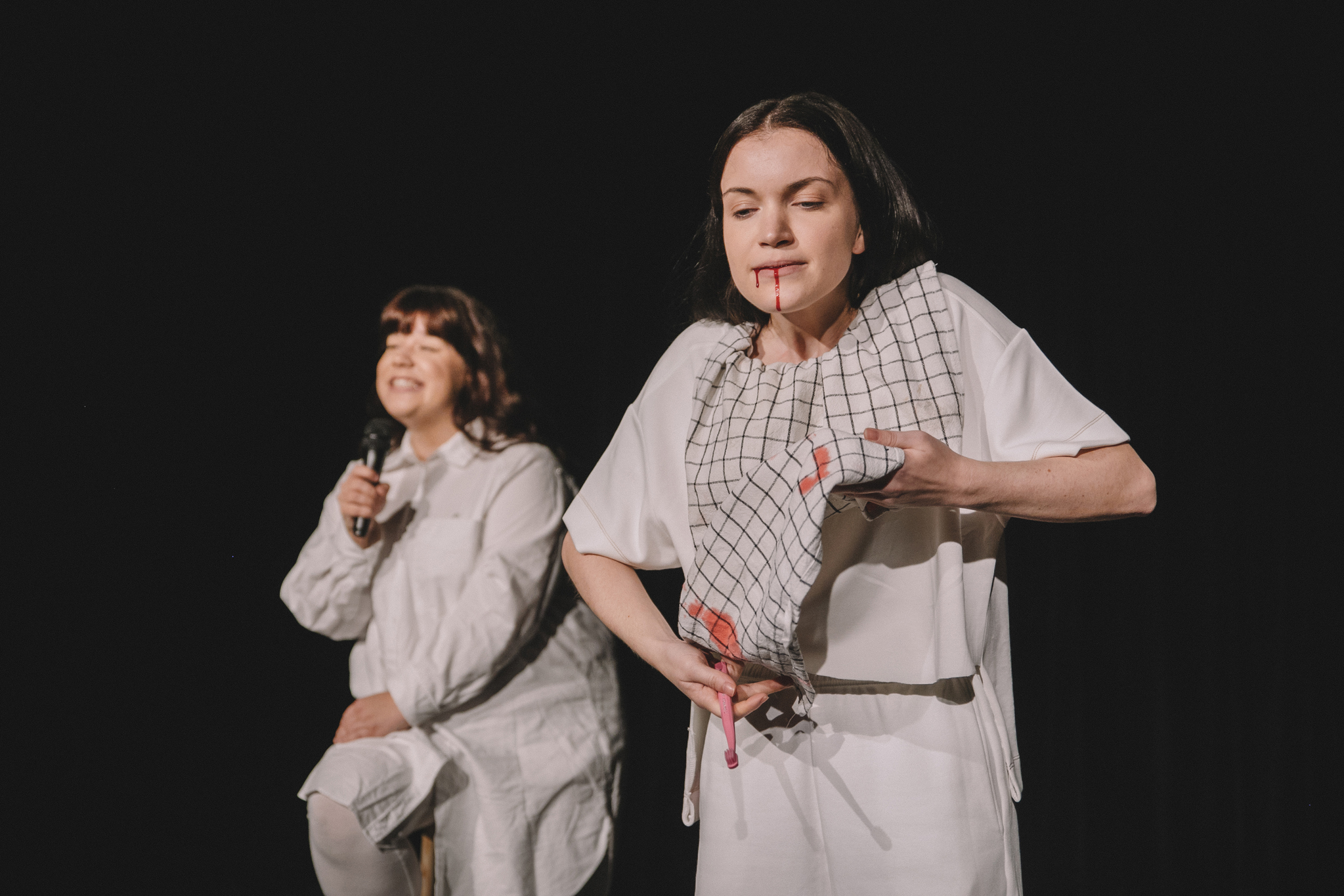 2 črepy je tvorivé zoskupenie, ktoré tvoria Veronika Karolína Peštová a Marcela Stanková. Obe sú študované bábkarky a s bábkovými princípmi pracujú veľmi rady. Názov 2 črepy vznikol náhodne, na rozdiel od spolupráce s Terezou Trusinovou. Terezina poetika je 2-om črepom blízka, a tak sa rozhodli, že je tým správnym človekom na dramaturgické krotenie ich tvorivých vášní.
Inscenácia Jak ti dupou králíci? prostredníctvom vizualizácie osobného duševného prežívania autoriek zdôrazňuje nevyhnutnosť starostlivosti o psychické zdravie a zároveň iniciuje dialóg o výkonnostnom nastavení spoločnosti, v ktorom človek hľadá úľavu pre vlastný vnútorný svet. Čo pre ne znamená duševný svet, ako si ho predstavujú a či majú potrebu sa oň starať? Spolu s vlastnými postojmi a skúsenosťami so syndrómom vyhorenia, na javisku ukazujú subjektívny, no veľmi konkrétny obraz "duše" a starostlivosti o ňu.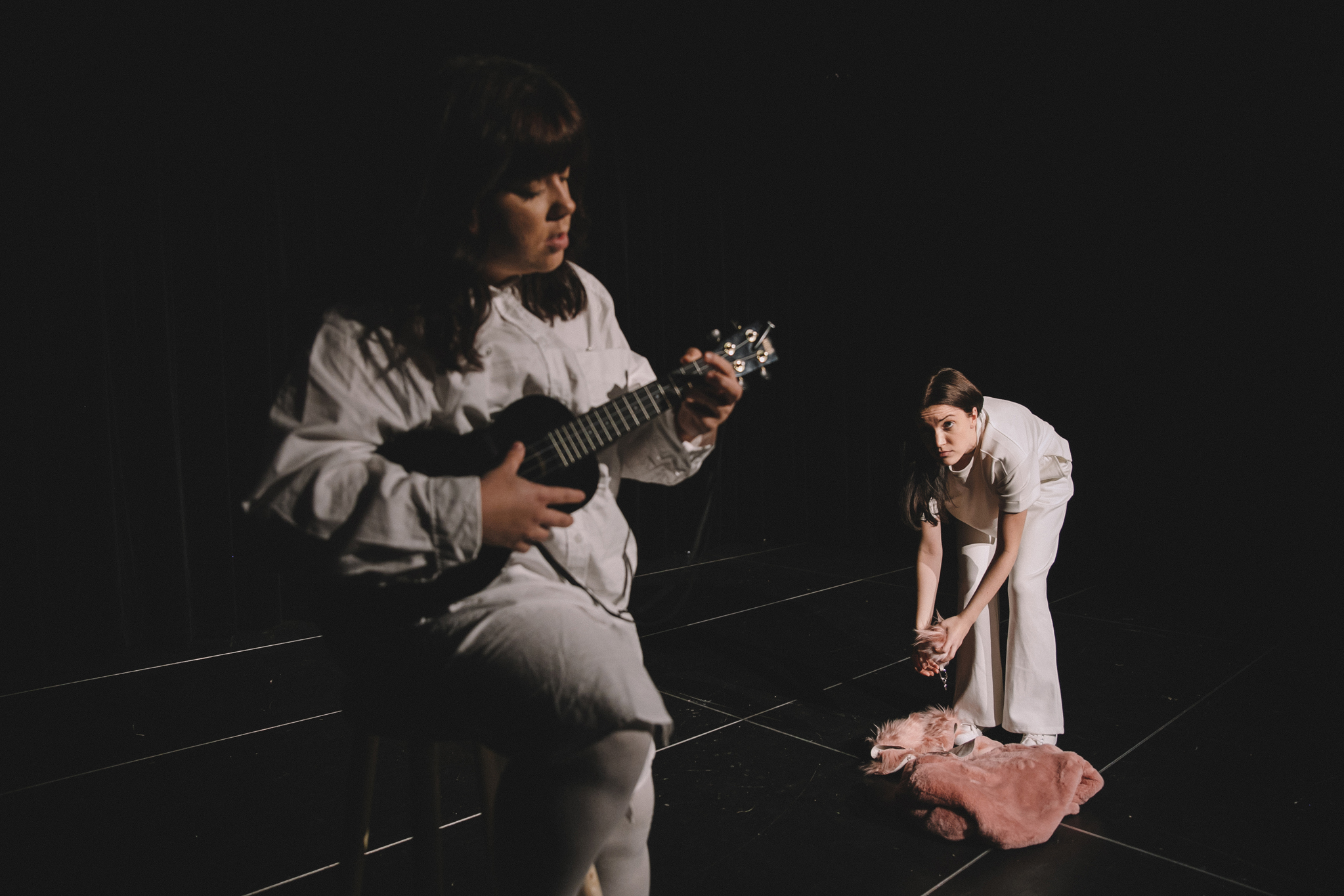 "Minimalistická performancia reaguje na tému toxického pozitivizmu a psychickej nepohody. Peštová a Stanková v rámci experimentálneho pásma glosuju, primárne verbálne, stereotypy pozitivizmu, optimizmu a mylného ideálu šťastia v rôznych variáciách… Herečky akcentujú sivú zónu psychického diskomfortu a prinášajú na relatívne malú plochu grotesknosť, poetiku trápnosti, prelomenie štvrtej steny či sebaironickú metatextualitu." – Martin Kudláč, časpois Kød 11/2022
Už Aristoteles si kládol polofilozofickú otázku – aké je to presvedčiť seba aj ostatných, že milovať sa a svoj život je jednoducho prístup, ktorý si sám vyberieš? Vraj stačí len zostať optimistom, zabudnúť na starosti, potlačiť svoje emócie a počkať, kým ti vybuchne hlava. Je hovoriť o svojom reálnom emočnom stave hrdinstvo alebo neodpustiteľný zločin? Nevieme, ale môžeme sa o tom porozprávať.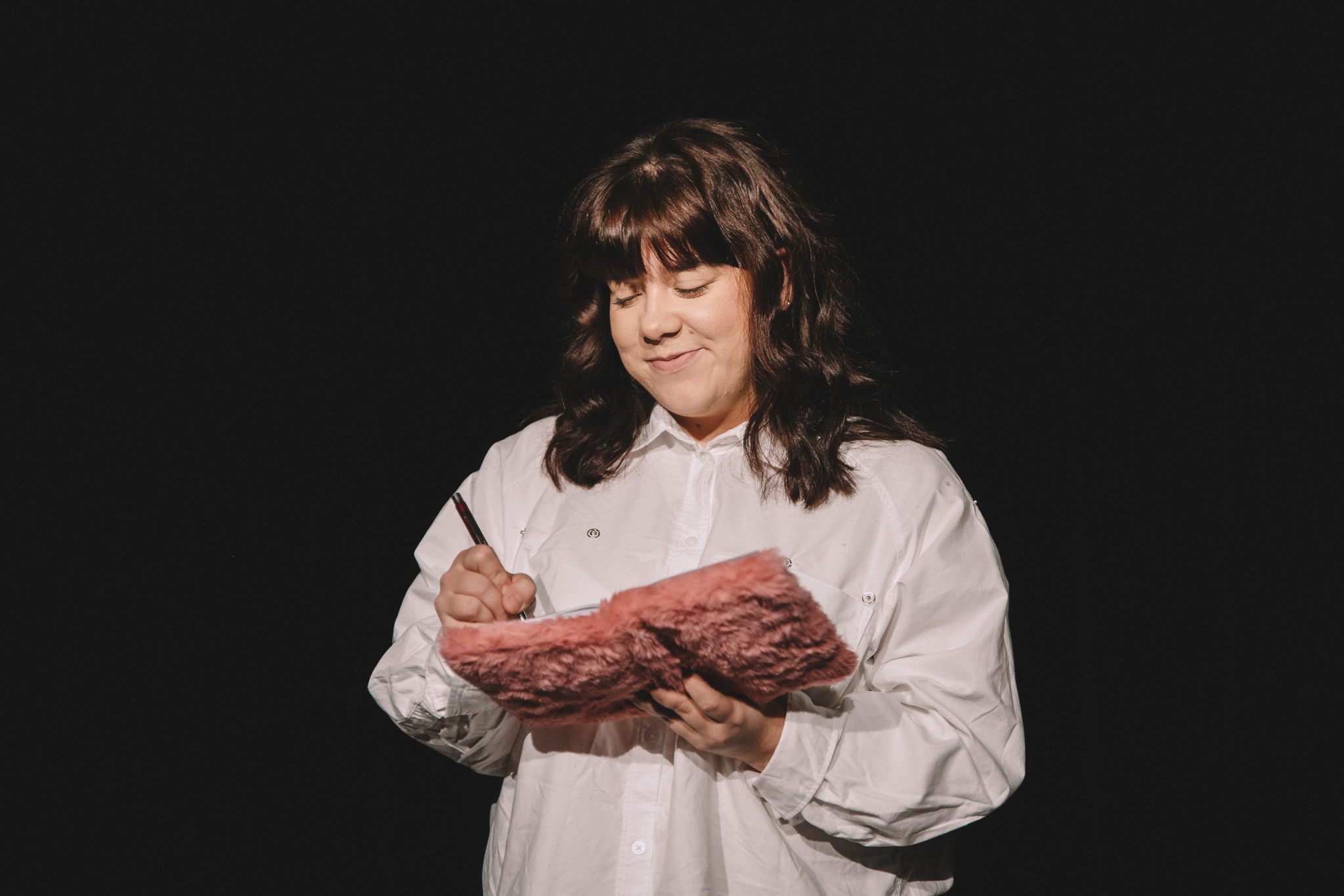 "Človek má byť šťastný, nech to stojí, čo to stojí. Spochybňovať šťastie je mrzuté. Spochybňovať pozitívny postoj k životu je mrzuté. Veď kto by mal rád mrzutého človeka? Chcem, aby si ma ľudia pamätali ako milú a ochotnú, ktorá všetko zvládne s úsmevom. Jak ti dupou králíci? Skvěle, pojď si poslechnout."
Predstavenie sa koná v piatok 10. februára 2023 o 19:00 v divadle Ticho a spol. (Školská 14, Bratislava).
Vstupenky: https://goout.net/sk/jak-ti-dupou-kralici/szbiebv/
Podujatie z verejných zdrojov podporil Fond na podporu umenia.
Partnerom podujatia je divadlo Ticho a spol.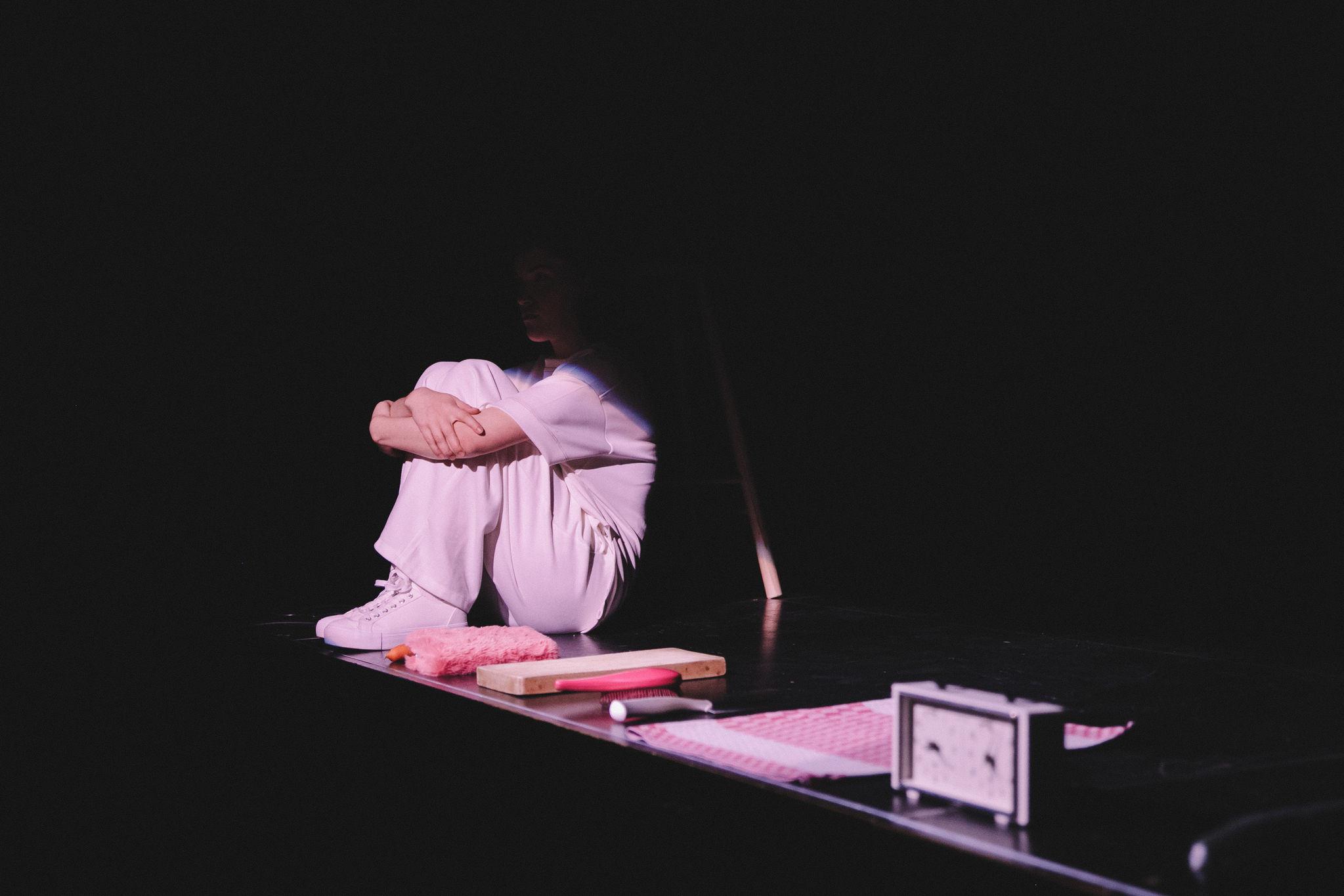 Zdroj: TS
Fotografie: © Ondrej Irša