Dnes oznamuje svoj ďalší medzinárodný koncert – tentokrát ako support americkej rockovej legendy My Chemical Romance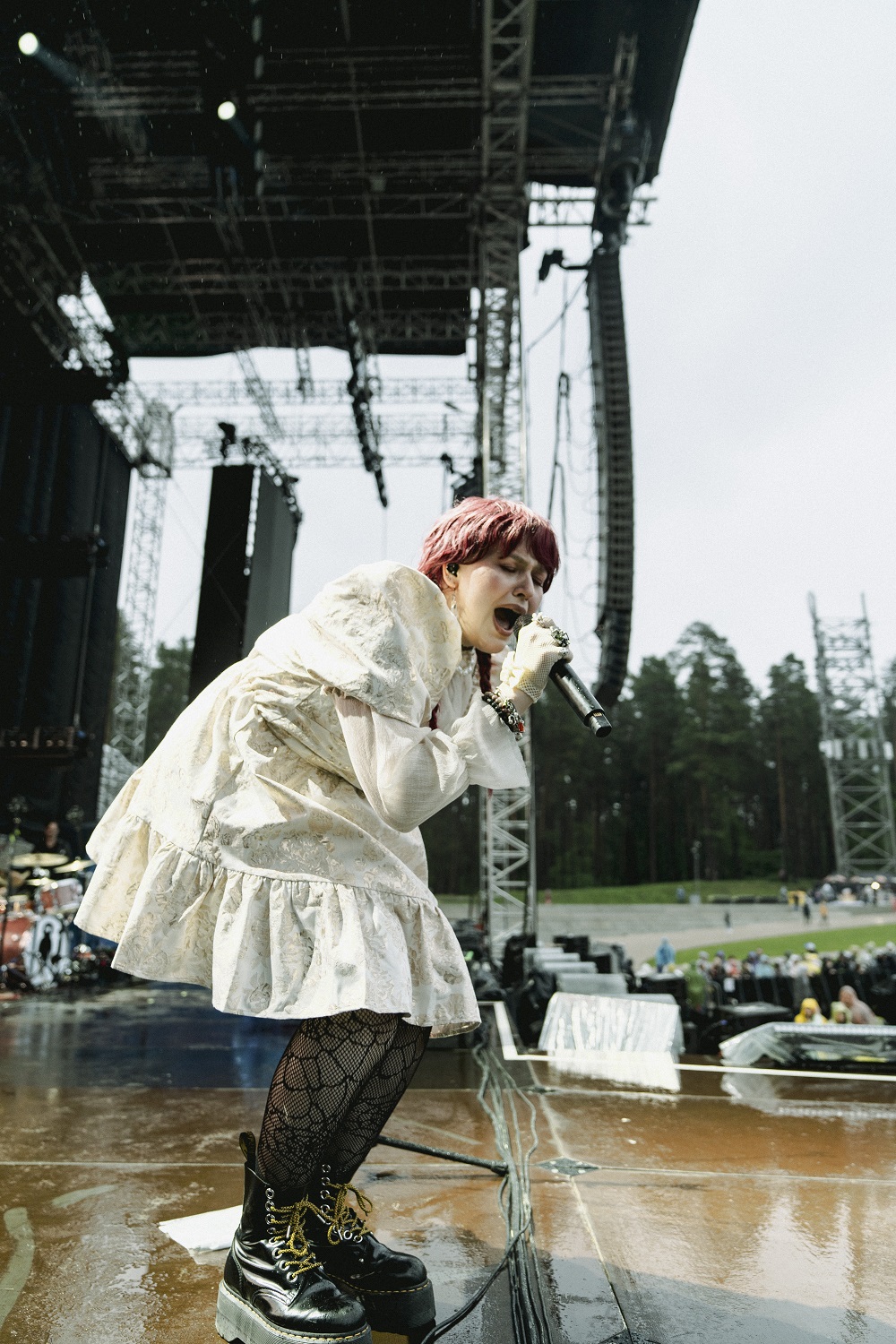 Jedna z najúspešnejších skupín súčasnosti Imagine Dragons včera v lotyšskej Rige odštartovala európsku časť svojho svetového turné. Koncertnú šnúru otvorila slovenská speváčka Karin Ann, ktorú si kapela vybrala ako support a spoločne sa predstavia tiež na dvoch českých koncertoch už najbližšiu nedeľu a pondelok na pražskom Letisku Letňany. Zaujímavosťou je, že tesne pred zahájením koncertnej sezóny stihla mladá speváčka úspešne zmaturovať. "V stredu 1. júna predpoludním zvládla ústne maturity, rovno z maturít nasadla na lietadlo a doslova o pár hodín už stála na pódiu v Rige pred Imagine Dragons," informuje speváčkin manažment. Aby toho nebolo málo, Karin dnes oznamuje ďalšie zahraničné vystúpenie, ktoré odohrá ako predskokanka.
Karin Ann sa predstaví už 9. júna vo Varšave ako support koncertu legendárnej americkej formácie My Chemical Romance, ktorá je zásadným článkom svetovej rockovej scény a aktuálne zažíva u fanúšikov obrovský comebackový úspech s novou štúdiovkou The Foundations Of Decay.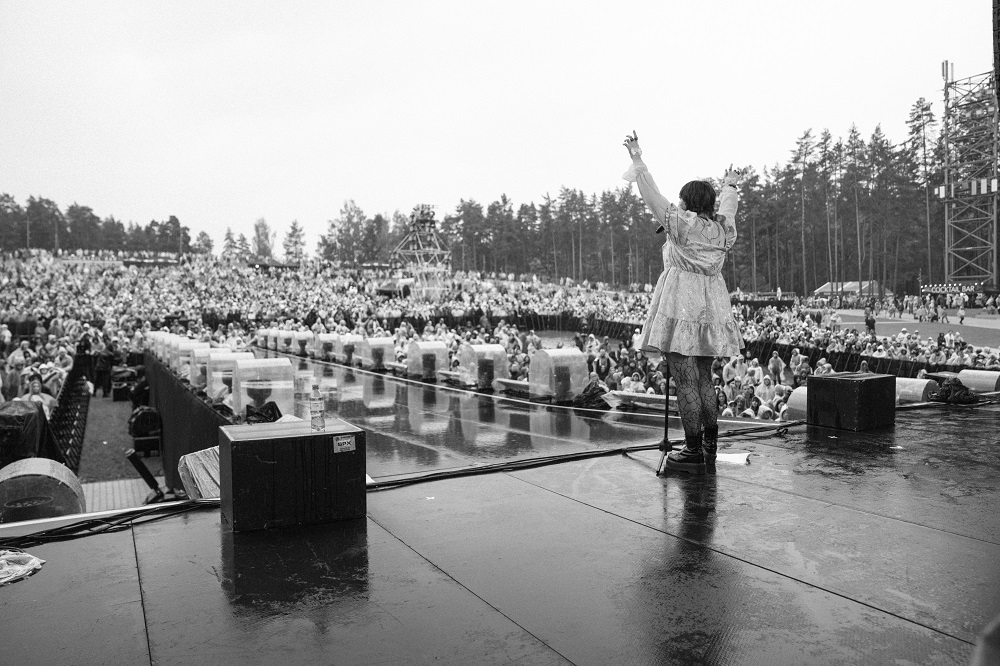 Veľkou udalosťou v letnom kalendári Karin Ann sú tiež koncerty na turné čoraz úspešnejšieho britského speváka Yungbluda, ktorý si ju vybral ako predskokana svojho dnešného pražského koncertu (2. júna) a následne si Karin berie so sebou aj na svoje júlové austrálske turné.
"Zahrať si s týmito umelcami je pre mňa veľkou poctou a tak trochu uzatvorením akéhosi kruhu. Keď som mala štrnásť rokov, spievala som Radioactive od Imagine Dragons na prijímacích skúškach na spevácky kurz a o mojich sympatiách k Yungbludovi, jeho tvorbe a komunite, ktorú okolo seba vybudoval, sa všeobecne vie," hovorí Karin Ann na margo svojich koncertných turné s veľkými menami svetovej hudobnej scény.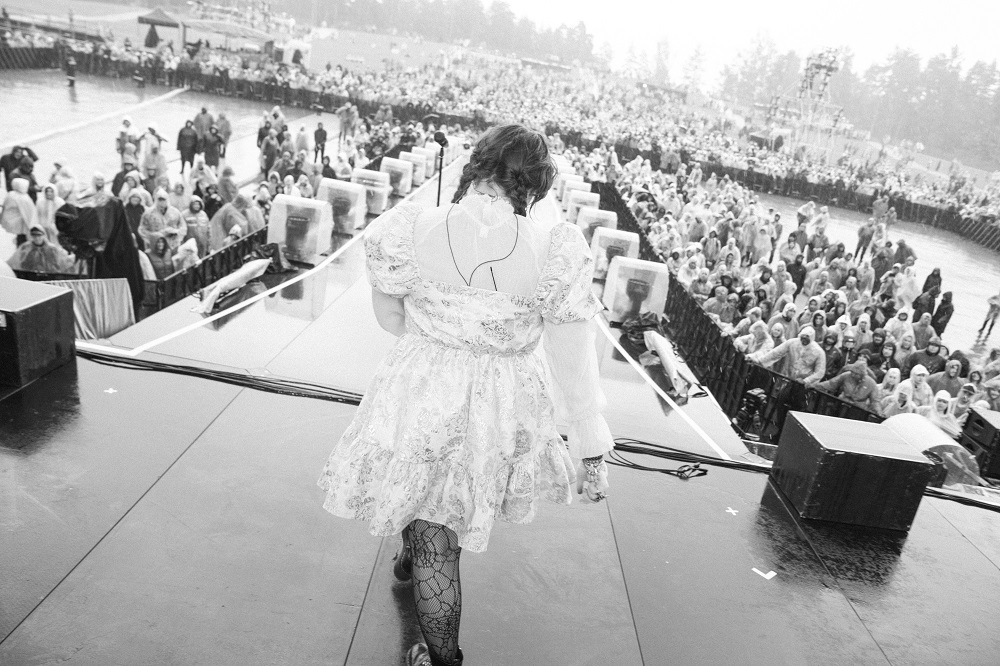 Počas tohto leta Karin odohrá tiež festivalové sety na slovenskom festivale Grape a mníchovskom Superbloome. Na všetkých koncertoch zaznejú jej staršie pesničky, ale i novšie kúsky, napríklad single looking at porn a almost 20 z nedávno vydaného EP side effects of being human.
V streamovacích službách medzitým aktuálne boduje jej najnovšia skladba s názvom poison apple, ktorú Karin vydala len pred pár dňami, tesne pred vypuknutím svojho nabitého koncertného leta.
Karin Ann – poison apple: https://soundcloud.app.goo.gl/vnmmiZjx1jJcUWiaA
Letné koncerty Karin Ann:
05/06/22 – Praha /CZ/ support / Imagine Dragons
06/06/22 – Praha /CZ/ support / Imagine Dragons
09/06/22 – Varšava /PL/ support/ My Chemical Romance
20/07/22 – Auckland /NZ/ support / YUNGBLUD
23/07/22 – Brisbane /AUS/ support /YUNGBLUD
24/07/22 – Torrensville /AUS / support /YUNGBLUD
27/07/22 – Sydney /AUS / support /YUNGBLUD
28/07/22 – Melbourne /AUS / support /YUNGBLUD
13/08/22 – Trenčín /SK/ Grape Festival 2022
04/09/22 – Mníchov /DE/ Superbloom Festival
Zdroj: TS