Tesne pred koncom roka 2021 stihla slovenská speváčka Karin Ann zrealizovať svoj prvý vlastný koncert. Šou sa uskutočnila 8. decembra v pražskom Futurum Music Bare, vzhľadom na pandemické opatrenia s maximálnym počtom 100 návštevníkov. Výnimočný večer bol nielen dôležitým okamihom v hudobnej kariére Karin Ann a jej vlastnou koncertnou premiérou. Bol zároveň benefičným hudobným podujatím, kompletne venovaným medzinárodnej organizácii Amnesty International.

Prvý koncert ako exkluzívna benefícia pre Amnesty International
Kompletný výťažok z predaja vstupeniek i merchandisingu na koncerte venovala Karin Ann organizácii AMNESTY INTERNATIONAL, ktorá bojuje na celom svete za ľudské práva už 60 rokov. Fanúšikovia, ktorí sa kvôli obmedzenej kapacite nedostali na koncert osobne, mohli sledovať streaming naživo zadarmo s možnosťou prispeť dobrovoľným vstupným na dobrú vec. Exkluzívne koncertné partnerstvo zo strany Amnesty International je o to vzácnejšie, že táto medzinárodná organizácia bežne podobné spolupráce s umelcami nerealizuje, v našej oblasti išlo dokonca o prvú spoluprácu Amnesty International tohto druhu. Spojenie s Karin Ann sa stalo prirodzeným krokom, keďže práve podpora ľudských práv je jednou z najvýraznejších tém v hudobnej tvorbe Karin Ann. Amnesty International zároveň podporila koncert na svojom facebookovom profile a verejne sa poďakovala Karin Ann za podporu. Celkovo sa vďaka koncertu pre Amnesty International vyzbieralo 35000 českých korún.
"Som veľmi rada, že sme koncert zrealizovali, aj keď to muselo byť vo veľmi obmedzených podmienkach kvôli pandémii. Myslím si, že to stálo za to, atmosféra bola úplne perfektná a celý večer sme si s kapelou užili," hovorí Karin Ann. "Najdôležitejšie je, že sme dokázali podporiť Amnesty International, a dúfam, že toto bol iba začiatok našej spolupráce, a že sa nám v budúcnosti podarí ešte veľa podobných zmysluplných projektov," dodáva.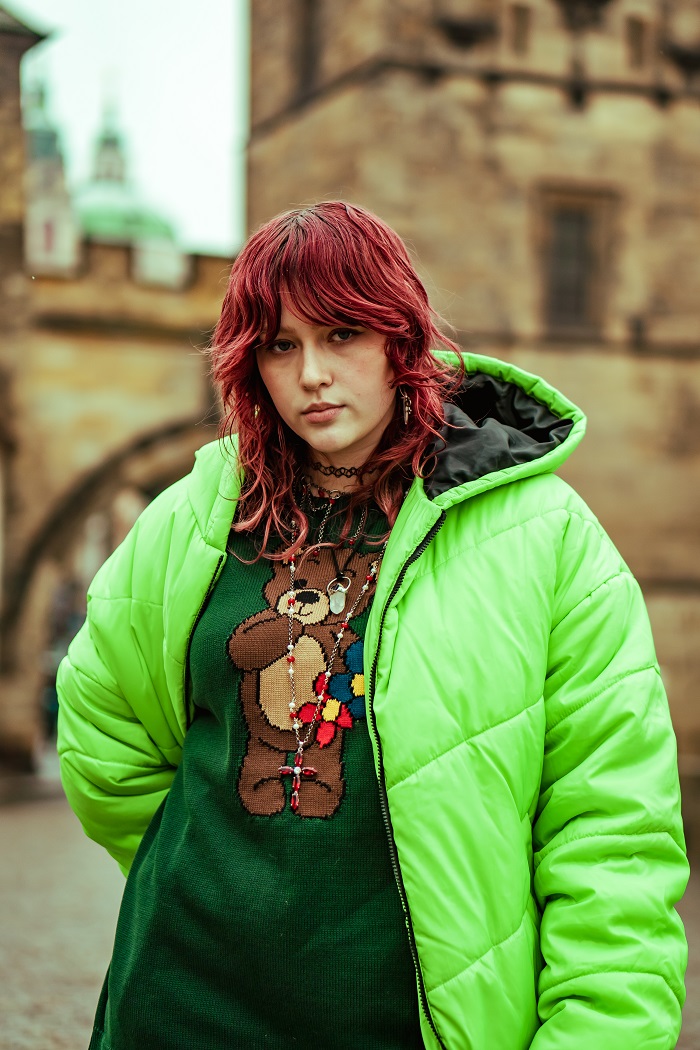 we´re friends, right?
V rámci svojej singlovej aktivity Karin uzavrela rok 2021 novinkou we´re friends, right? – pesničkou o o emóciách, ktoré človek potrebuje vykričať, aby sa mohol pohnúť ďalej, ak toxický romantický vzťah po rozchode nefunguje ani ako priateľstvo. Zaujímavosťou je, že o výraznú gitaru v singli sa postaral Phil X, gitarista legendárnej formácie Bon Jovi. Videoklip Karin nakrúcala v Ríme a okolí v spolupráci s talianskym režisérom Simonom Bozzellim, ktorý má na konte tiež klip IWBYS (I Wanna Be Your Slave) pre úspešnú formáciu Måneskin, víťaza Eurovision Song Contest 2021.
Rok 2022 – druhé EP a ďalšie medzinárodné turné
Na nadchádzajúci rok má Karin Ann v kalendári už teraz naplánovaných hneď viacero projektov. Úvod roka 2022 sa bude niesť predovšetkým v znamení vydania jej druhého EP. Vzápätí ju čaká ďalšie medzinárodné turné v marci 2022 – tentokrát ako predskokanku britského speváka Alfie Templemana, s ktorým sa predstaví v Paríži, Kolíne, Bruseli, Hamburgu, Berlíne a Mníchove.
Karin Ann a jej raketový rast
Čoraz viac sledovaná a počúvaná 19-ročná slovenská umelkyňa svoje skladby venuje globálnym celospoločenským témam s dôrazom na ľudské práva. Ako umelkyňa venuje tiež pozornosť právam LGBTQI+ komunity, ktorú podporilav programe tohtoročných Pride na Slovensku i v Poľsku, a tiež odetá v dúhovej vlajke v konzervatívnej štátnej poľskej televízii TVP2. Jej hudbu a posolstvá podporujú významné médiá doma (Sme, Pravda, Denník N) i vo svete (The New York Times, MTV, Bild, Wonderland). Prvý rok na hudobnej scéne symbolicky uzavrela v máji 2021 vydaním debutového EP 'lonely together'.
V auguste 2021 sa začala jej séria úspechov spojených so svetovým hudobným gigantom Spotify. Stala sa umelkyňou mesiaca v playliste Spotify Equal CZ&SK a dostala priestor na prestížnom digitálnom banneri Spotify na newyorskom námestí Times Square. Vzápätí niekoľkokrát počas jesene a zimy tohto roka zaznamenala na Spotify prelomový úspech v počúvanosti – 1. miesto medzi ženskými interpretkami v SR a 1. miesto medzi všetkými interpretmi v SR (Zdroj: Rukahore). Rok 2021 priniesol Karin Ann tiež prvé hudobné ocenenie v jej kariére – zvíťazila v kategórii Objav roka v prestížnej českej hudobnej ankete Žebřík.
Zdroj: TS