Košická kapela Yearsbelow prichádza s ich najpopovejšou skladbou, no i s najsilnejším motívom, ktorý zanecháva stopy v každej ľudskej bytosti. Skladba Eastern Voices svojím názvom prezrádza, že ide o "hlasy z východu", hlasy útrap, ťažkých strát, smrti, ale aj boja, odhodlania a nádeje.
"Text skladby je pre nás veľmi silný a príznačný, pretože bol napísaný presne 24. februára roku 2022, keď sa zmenil svet. Aspoň v našich očiach vzhľadom na to, kde žijeme," hovorí spevák Peter Tešliar, ktorý napísal text deň po začatí vojenskej agresie Ruska na území Ukrajiny a ďalej pokračuje: "Absolútne zbytočnej, bezprecedentnej a barbarskej vojny, kde zomierajú nevinní a tí vinní sa schovávajú v Kremli. Tak či tak, pri písaní textu som sa snažil vcítiť, i keď sa to úplne nedá, do človeka, ktorý sa prebudí zo spánku, pozrie sa von oknom a vidí explózie, ktoré ničia jeho domovinu. Aké je to smutné, že jeden deň človek žije normálny život a na druhý deň bojuje o holý život i životy svojej rodiny."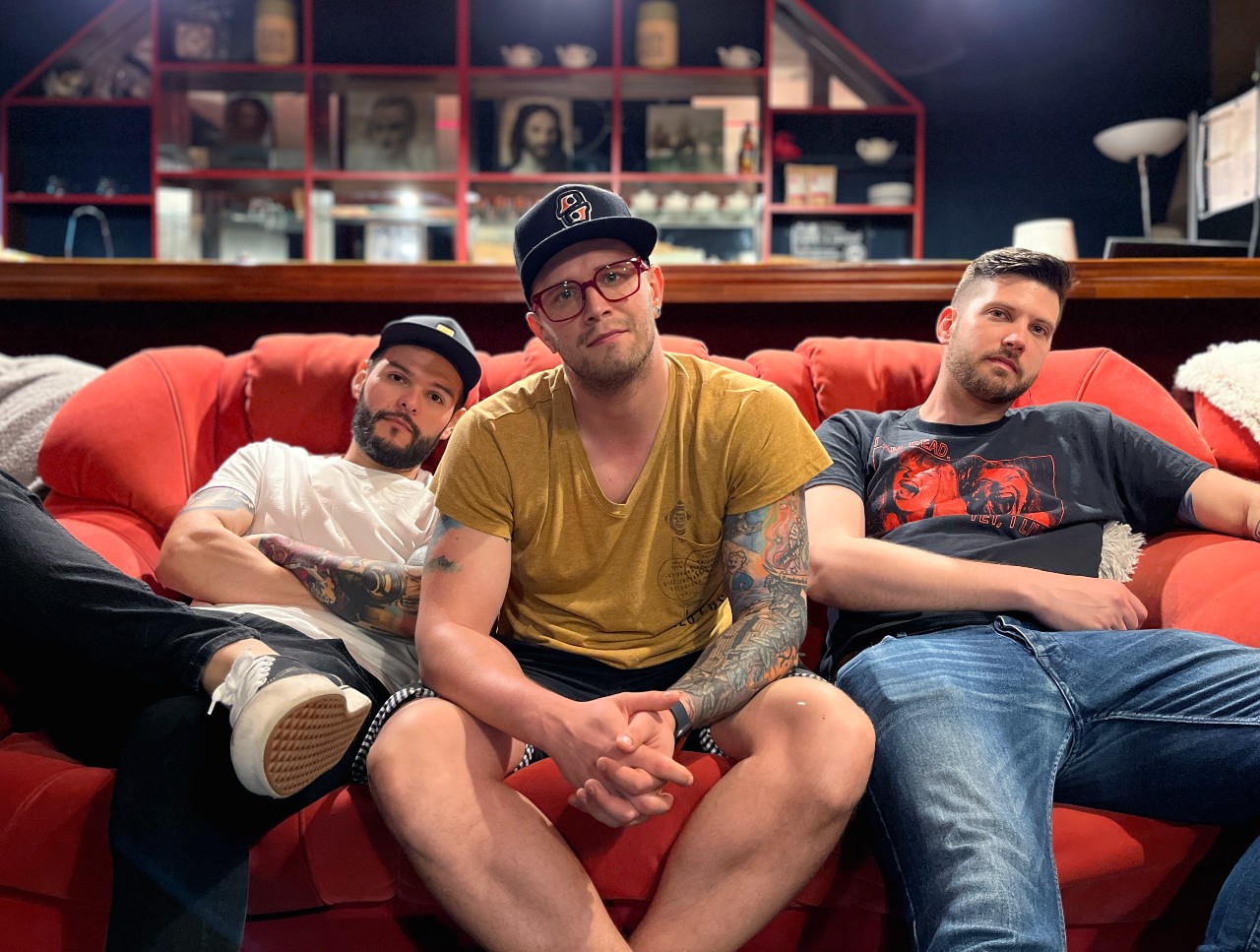 Od vplyvov punk-rocku, na ktorom členovia kapely vyrastali, sa ich alternatívny melodický rock posunul k tanečným popovejším rytmom. Okrem syntetizátorov sa v ich tvorbe po prvýkrát objaví ako hlavný motív klavír, ktorý skladbe Eastern Voices pridáva na melanchólii a dopĺňa tak atmosféru textu. Kontrast veselej hudby a melancholického či až priam tragického textu v Yearsbelow nie je novinkou. "Naše texty vždy zrkadlili naše aktuálne vnútorné rozpoloženie a názory a v tomto prípade to byť inak ani nemohlo, nakoľko odkedy začala vojna, je náročné o tom nehovoriť a nemyslieť na to," dodáva Peter Tešliar.
Nahrávanie skladby prebiehalo v štúdiu The Parentals Studio u ich dlhoročného priateľa Mira Felbera v Košiciach. "Miro chcel vyskúšať, vymeniť naše pôvodné slohy s pôvodným refrénom, a tak sme dospeli do podoby, v akej ju môžete počuť dnes. Spočiatku sme boli šokovaní, čo spôsobila táto radikálna zmena, avšak máme radi experimenty a pokiaľ to funguje, tak sme otvorení skoro všetkému," s úsmevom prezrádza spevák. Okrem producentskej vlohy členov kapely prispel aj Miro Felber a Ján Terpák, ktorí sa postarali aj o mix a master.
Silný motív skladby mal so sebou priniesť aj symbolický animovaný vizuál z umeleckej tvorby Lani Lia, talentovanej dizajnérky a ilustrátorky z Kyjeva, ktorá do Košíc ušla pred vojnou. "Lani pracovala na klipe tri mesiace, no tesne pred jeho dokončením jej ukradli vo vlaku batoh s externým diskom, kde sa klip nachádzal a tu náš plán stroskotal," ozrejmuje Peter Tešliar.
Z pôvodného zobrazenia videoklipu, ktorý mal rozpovedať príbeh mladého páru, ktorý očakáva potomstvo, no príde vojna a ich cesty sa na čas rozdelia, sa v závere muž dozvedá, že dieťa je už na svete a pár spoločne zdieľa radosť, ktorá prekrýva všetko zlé, čo sa aktuálne deje. Tento krátky príbeh mal poukázať na to, že aj v tých najtemnejších časoch sa rodí dobro, ktoré dokáže zatieniť a poraziť všetko zlé a dať životu nový zmysel, aj keď len na malý moment.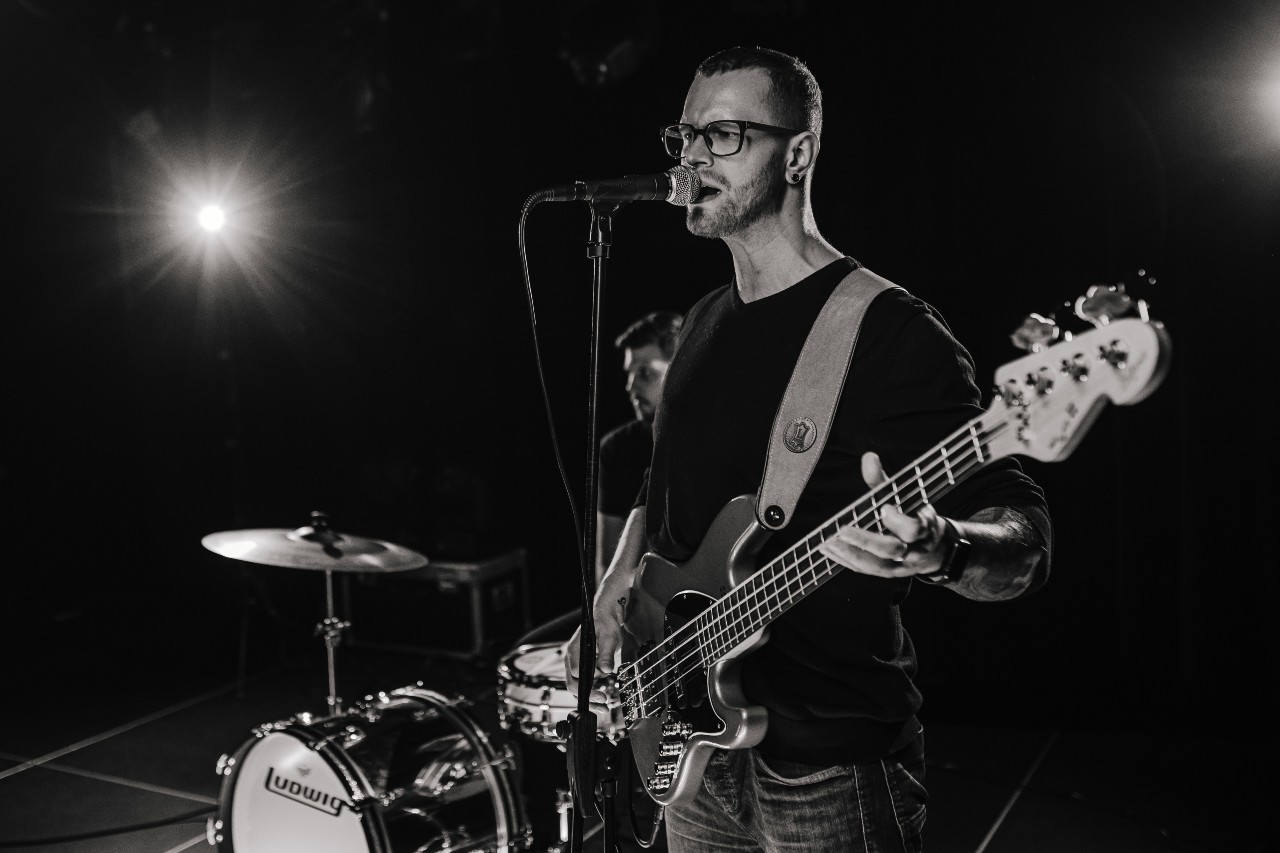 Nakoniec sa kapela musela vynájsť a použiť len natočené zábery kapely, ktoré mali dopĺňať príbeh. "Prišli sme s nápadom striedať viacero záberov na jednej snímke a s výsledkom sme veľmi spokojní. Čiernobiely klip sme si vybrali zámerne, a to preto, lebo skladba textovo opisuje situáciu, ktorá nikdy nemala nastať a priniesla so sebou neopísateľnú tragédiu, ktorá nám všetkým zmenila životy a poznačila nás," objasňuje Peter Tešliar, tešiac sa z nahrávania v jedinečných priestoroch Kasární/Kulturparku v Košiciach pod taktovkou Martina Juruša a Patrika Labanta.
"Natáčanie bolo skvelé. S chalanmi z produkcie sme si hneď sadli a bolo zjavné, že máme radi rovnaký humor. Zaujímavé boli naše pokusy skladbu zahrať v trikrát rýchlejšom tempe kvôli slow motion záberom v závere, čo dopadlo tak, že sme viac plakali od smiechu ako natáčali," uzatvára spevák príjemným zážitkom z nakrúcania.
Zdroj: TS