Koncert skupiny The Neighbourhood, ktorý sa už po dvakrát preloženom termíne mal uskutočniť na jeseň tohto roku v Bratislave, sa presúva na nový termín, a to piatok 7. októbra 2022. Kapela sa pre stále nepriaznivú pandemickú situáciu rozhodla pre presun európskeho turné.
Zakúpené vstupenky na koncert do bratislavskej NTC arény ostávajú automaticky v platnosti, lístky sú naďa- lej v predaji exkluzívne cez lístocheck: https://listocheck.sk/detail/the-neighbourhood.
Kapela The Neighbourhood neoznamuje iba presun turné. Pripomína aj vydanie špeciálnej deluxe edície k ich albumu Chip Chrome & The Mono-Tones, ktorá obsahuje štyri nové skladby. Názov vychádza z toho, čo kapela predstavuje. Spevák Jesse Chip Chrome a zvyšok kapely Mono-To- nes. V ich ostatnom klipe "Stargazing" sa objavujú aj mnohí hostia ako Blake Griffin, Lana Del Rey, Jaden Smith, či Devon Carlson. Režisér Ramez Silyannadväzuje na príbeh videoklipu k "Pre- tty Boy", ktorý zrkadlí realitu kapiel vo fantázii a tématicky dotvára myšlienky do logického konca. Pätica chalanov z Kalifornie hrá už od roku 2011 a okrem spoločnej kapely ich spája aj tetovanie ich loga – obráteného domčeka. V ich tvorbe okrem indie-popu nájdeme aj prvky elektra. Zaují-mavosťou je, že ich prvé albumy boli čiernobiele z dôvodu image, nakoľko spevák Jesse je čias- točne farboslepý. Do povedomia sa dostali debutovou doskou "I Love You" a dvakrát platinovým singlom "Sweater Weather".
Vstupenky na státie na unikátny koncert kapely The Neighbourhood sa predávajú cez internetový portál Lístocheck po 39,50€.
Udalosť na fb: https://www.facebook.com/events/417943212139250
Vstupenky: https://listocheck.sk/detail/the-neighbourhood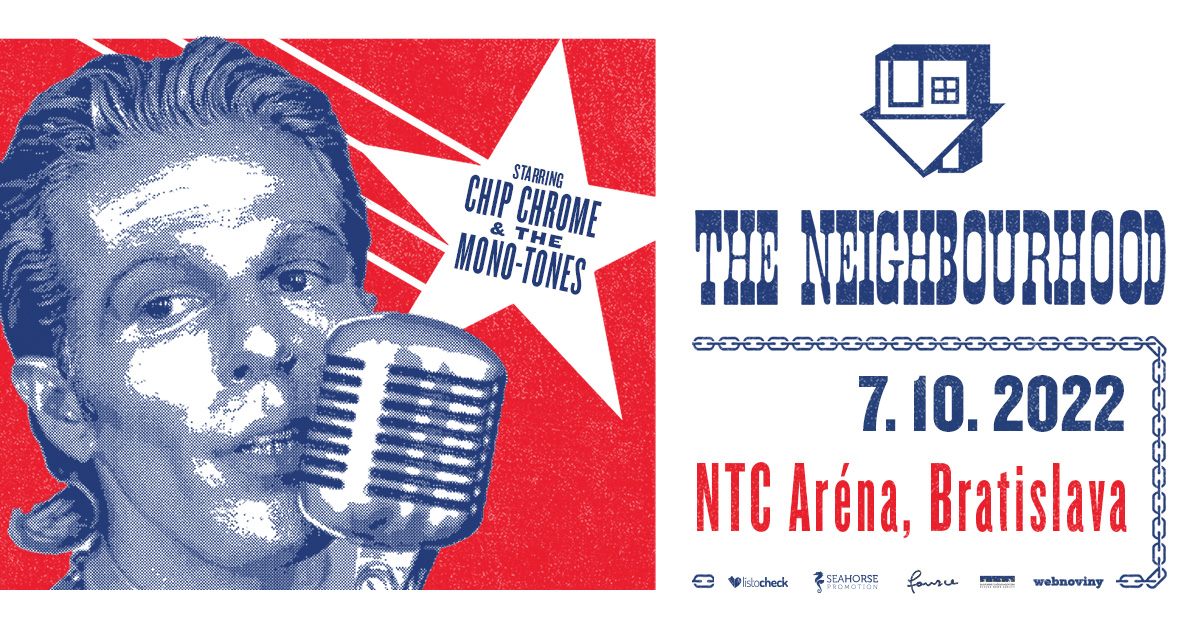 Zdroj: TS