Bratislavské trio s frontmanom Jánom Hurtíkom aktívne pracuje na dokončení albumu, na ktorom sa bude nachádzať 10 autorských piesní. Prvou lastovičkou je skladba Luna, ktorá dostala svoj vizuál a vstupuje tak do éteru a sveta hudby.
Kapela na sklonku septembra prichádza s novým videoklipom. Pieseň Luna reprezentuje jednu z tých pokojnejších polôh, ktoré bude možné objaviť na pripravovanom albume, na ktorom sa ako hosť podieľal i Jakub Tvrdík známy z pôsobenia v kapele Billy Barman. "Nápady, harmónie i texty na album zreli dlho, voľba nakoniec padla na desať skladieb z nášho repertoáru, ktoré asi najlepšie charakterizujú naše hudobné zmýšľanie v rámci formácie Bufet. Bude to kolekcia skladieb, z ktorých každá je trochu iná v zmysle toho, že chceme robiť jednoduché a zároveň zaujímavé kompozície po stránke hudobnej i textovej", objasňuje Ján Hurtík.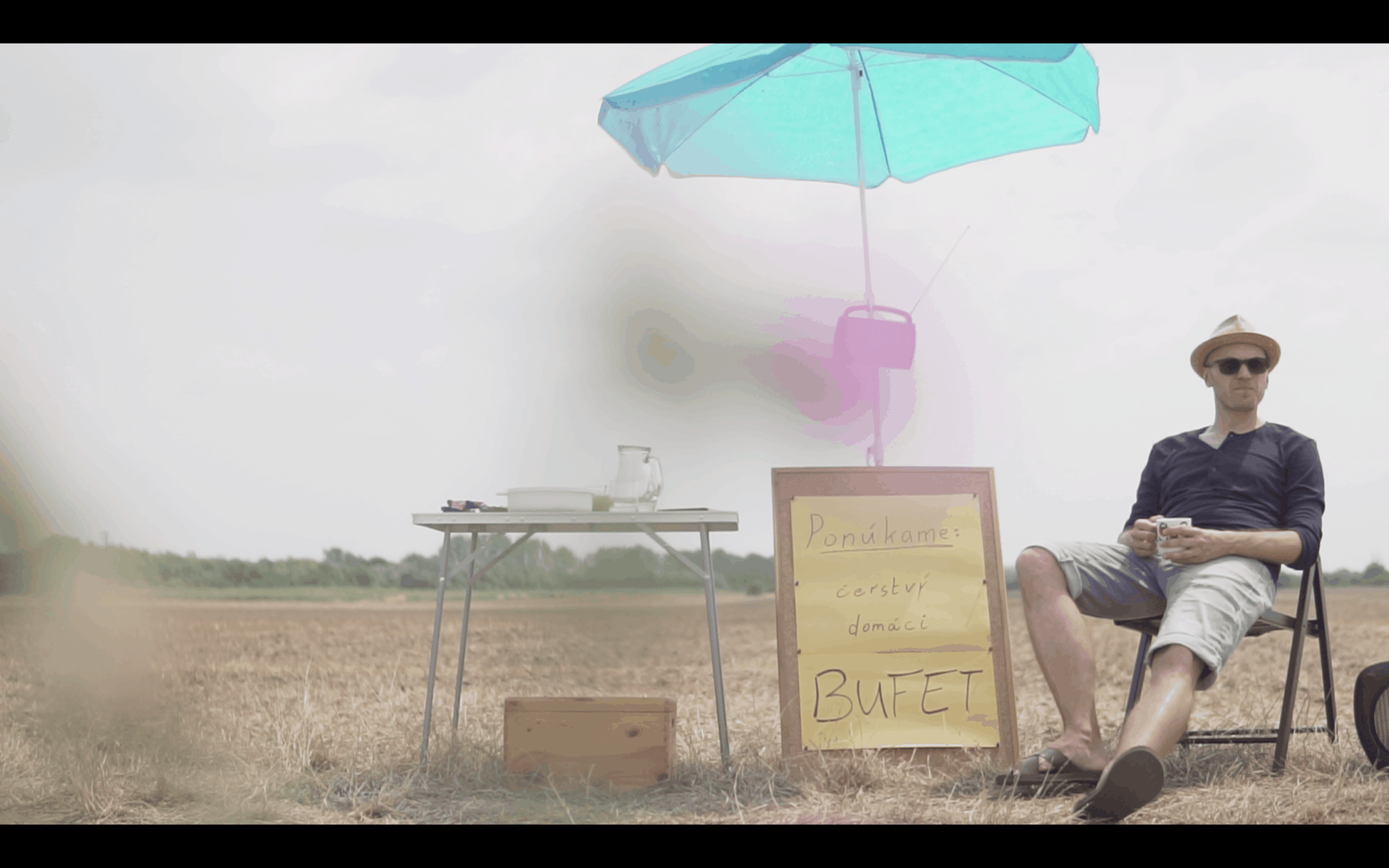 Autorom hudby i textu k skladbe Luna je gitarista a spevák Ján Hurtík. "Luna je prvým singlom z pripravovaného albumu a veríme, že poslucháčov zaujme svojou atmosférou, je v nej istá dávka vtipu, nadhľadu, je jednoduchá, ale myslíme si, že pre ucho poslucháča zaujímavá a hlavne sa vyhýba zabehaným pesničkovým cliché", hovorí Ján Hurtík. "Text piesne vznikol v jednu tropickú júlovú noc, keď mi mesiac v splne po celý čas jasno svietil do okna až tak, že som nevedel zaspať. Potom na druhý deň, keď som si chcel trocha zacvičiť na gitare, vypadla zo mňa táto pieseň", prezrádza spevák. O nahrávku a mix skladby sa postaral Erik Horák zo štúdia Lososound, master zverili do rúk Fabianovi Torminovi z Plätlin Mastering v Hamburgu.
Nakrúcanie klipu prebiehalo na pokojnej poľnej ceste pri obci Báhoň
Celý klip piesne Luna sa nesie náladou melódie a textu. "Samotná pieseň má od prvého momentu svoju typickú, ale zároveň pre slovenského poslucháča možno i trocha nezvyklú atmosféru, a to sa nám podarilo preniesť i do klipu. V klipe aj v piesni sa akoby zastavil čas, ktorý naokolo stále plynie, ale vy ste tu a teraz a čakáte, ako asi skončí tento jednoduchý príbeh, ktorý sme vám začali v piesni rozprávať", vysvetľuje kľúčovú myšlienku klipu Ján Hurtík.
Prvotná myšlienka vizuálu piesne vzišla Jánovi na um pri šoférovaní v jeden krásny slnečný letný deň, keď sa pokúšal vyhnúť obvyklej poobednej zápche na diaľnici pri Bratislave. "Posúval som sa v kolóne do Pezinka a tam som sa rozhodol, že odbočím a pôjdem pre mňa neprebádanými krkolomnými cestami smerom na Senec. A tam to prišlo. Tie sýtožlté polia, letná atmosféra uhorkovej sezóny a páliace slnko, a pritom ale stále istý kúsok napätia z očakávania, že čo vlastne príde ďalej a ako sa to bude vyvíjať, veď to je presne ten pocit, ktorý sedí tomuto príbehu ako uliaty. A potom ten vidiecky charakter okolitej krajiny, zrejúce obilie na poliach, jemný náznak toho folkového a country feelingu, presne ako v tých gitarových partoch v piesni Luna", prezrádza spevák Ján Hurtík.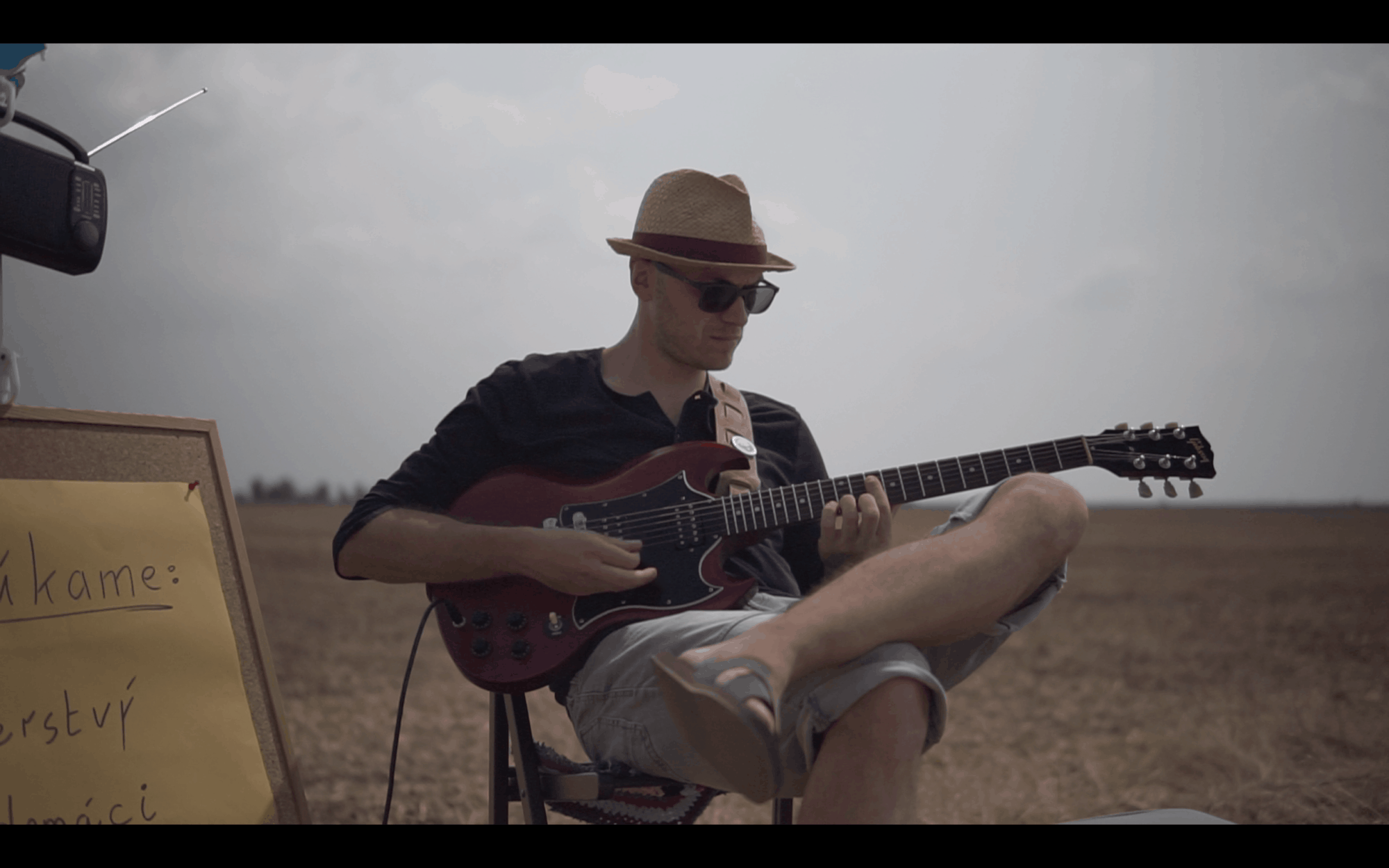 Klip produkovala a realizovala Unavená Agentúra a jej tím. "Námet na klip, ktorý nám poslal Janko sa nám od začiatku páčil a ocenili sme jeho autenticitu a prirodzenosť. V dnešnom uponáhľanom svete ho vnímame ako nádherné slobodné dielo s vlastnou tvárou, a preto sme sa zo spolupráce tešili", prezrádza Michal Neffe z Unavenej Agentúry.
Najbližšie môžete kapelu vidieť:
19.10. Kulturák klub, Bratislava, spolu s kapelou Hviezda
25.10. Bombura NPK, Brezno
26.10. Tramtária, Prievidza
Viac informácií o kapele nájdete na stránke https://www.facebook.com/bufetband/
Informácie poskytol manager kapely Michal Neffe.