Tohtoročný Sziget, ktorý bude v Budapešti od 10. do 15. augusta, má opäť nadupaný a pestrý hudobný program, v ktorom hviezdia mená ako Dua Lipa, Calvin Harris, Justin Bieber, Arctic Monkeys, Kings of Leon, Tame Impala. Celý program Szigetu obsahuje stovky koncertov a záujem fanúšikov je naozaj veľký. Celofestivalové permanentky a jednodňové vstupenky (napr. na dni s Dua Lipa, J. Bieberom či C. Harrisom) sú už takmer vypredané. Presný rozpis koncertov a vstupenky sú k dispozícii na www.szigetfestival.com.
Aj tento rok Sziget ponúka koncerty najlepších svetových hviezd, ale aj mladých talentovaných hudobníkov z celého sveta. Medzi najväčšie hudobné lákadlá patria aj koncerty Justina Biebera (12. 8.), Dua Lipa (10. 8.), Calvina Harrisa (13. 8.) či Arctic Monkeys (15. 8.) a Kings of Leon (11. 8.), Tame Impala (14. 8.). Fanúšikovia sa môžu tešiť aj na hviezdy ako Anne-Marie, Woodkid, Lewis Capaldi, Stromae, Bastille, Sam Fender, Fontaines D.C., Jungle, RÜFÜS DU SOL, Sigrid, Palaye Roayle, Yung Lean alebo ​​Sevdaliza. Na svoje si prídu aj fanúšikovia elektronickej a tanečnej hudby, na dvoch pódiách sa predstavia desiatky DJ a producentov, medzi nimi aj Alan Walker, Steve Aoki, Seth Troxler či Ofenbach.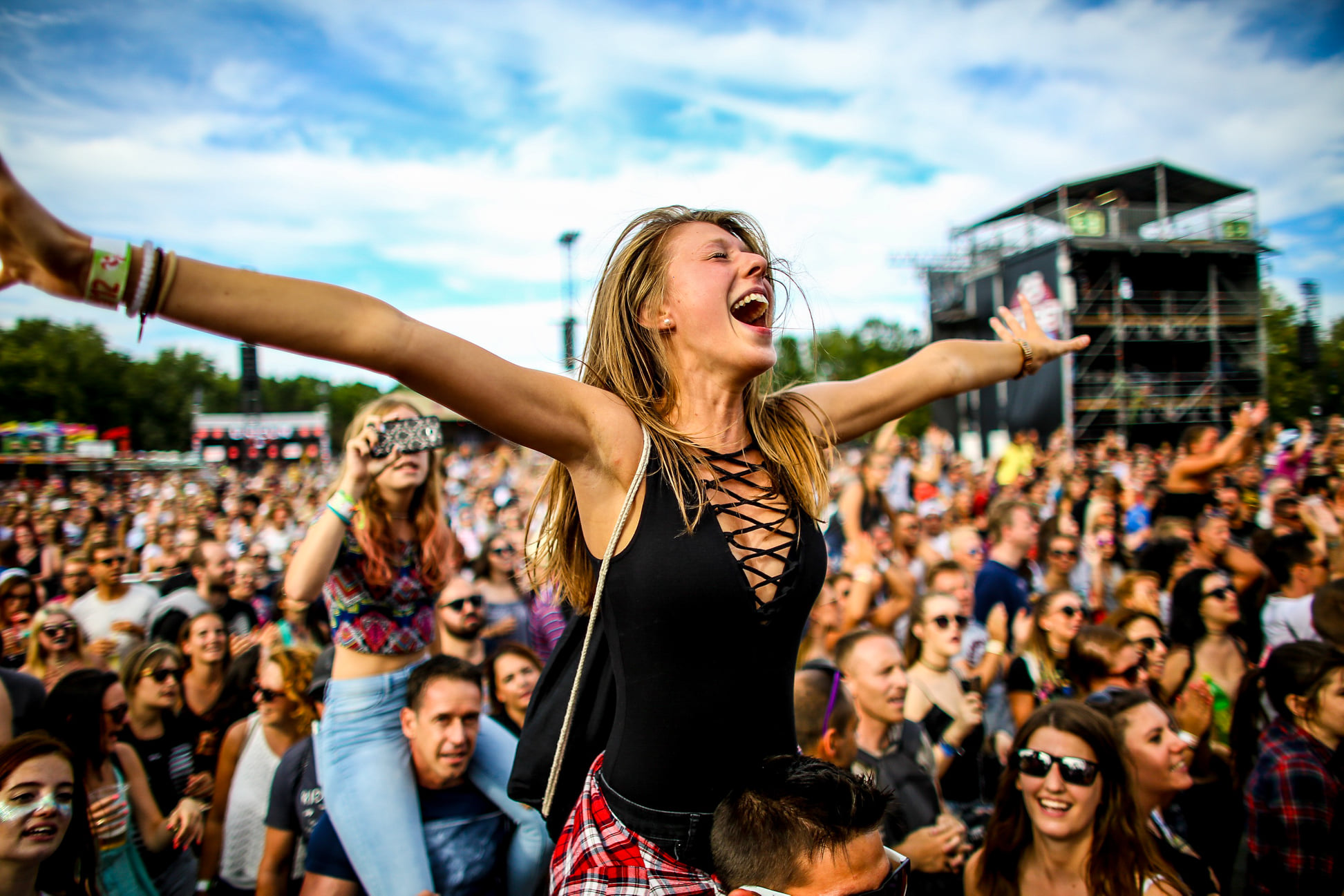 Zo Slovenska bude na Szigete vystupovať raper Pil C, ktorý sa premiérovo na Szigete predstaví v pondelok 15. augusta na dropYard stage. V Colosseum, legendárnom stage s elektronickou hudbou, zahrá aj slovenský DJ a producent Denes Toth, ktorý už na Szigete vystúpil v rokoch 2017 – 2019. Jeho produkciu hrávajú svetové mená ako Tale of Us, Innellea či Adriatique. Počuť ho budete môcť v pondelok pred Eelke Kleijn.
A nielen hudobných zástupcov budeme mať na Szigete! Šou pod názvom Balaton 1982 je interaktívnym pouličným divadlom na vodnom bicykli s trochou nostalgie a satiry. "Vitajte v roku 1982. Malý satirický exkurz do uniformnej doby, hudby a módy rokov osemdesiatych. Vodný bicykel sa plaví na vlnách humoru a situačných gagov. Doba je divná, ale žiť sa musí," takto znie oficiálny text a výborné predstavenie si budú môcť Szigeťania pozrieť v sobotu, nedeľu a v pondelok o 18:30 na Sziget pláži.
Fanúšikovia, najmä z Bratislavy a blízkeho okolia môžu tento rok využiť skvelú novinku – denné autobusové spojenie medzi Bratislavou a Szigetom. "Veľmi sa tešíme, že sa nám podarilo so Slovak lines dohodnúť denné autobusy priamo na Sziget festival, v pešej dostupnosti k festivalovému vstupu. Veríme, že sa táto novinka ujme a veľmi dúfame, že sa nám v budúcnosti podarí toto festivalové autobusové spojenie dohodnúť aj z ďalších slovenských miest," povedal Tamás Kadar, hlavný organizátor Sziget festivalu. Autobusy budú vyrážať z Bratislavy o 11:00 a naspäť na Slovensko pôjdu z festivalu po polnoci, o 1:00. Pripravené sú aj špeciálne autobusy po piatkových a sobotných párties o 3:00, či spoj v utorok po skončení festivalu o 10:30. Presný cestovný poriadok aj vstupenky sú v predaji na www.busnasziget.sk.
Sziget festival patrí medzi najlepšie európske festivaly a často je označovaný za kontinentálny Glastonbury. Sziget festival sa v roku 2022 uskutoční od 10. do 15. augusta na budapeštianskom ostrove Óbudai v širšom centre Budapešti. Sziget festival privíta každoročne stovky tisícok návštevníkov a jeho cieľom je priniesť počas 6tich dní tie najväčšie mená hudobnej scény z najrôznejších žánrov. Sziget však nie je len o hudobných zážitkoch: je o láske, umení a slobode vo všetkých podobách! Je to hudobný a kultúrny festival, ktorý návštevníkom ponúkne jedinečné leto plné koncertov, umeleckého programu, predstavení, besied a mnoho ďalšieho. Návštevníci môžu navštíviť besedy či prednášky, pozrieť si divadelné a cirkusové predstavenie, alebo si zašportovať, len tak odpočinúť na pláži. Sziget v maďarčine znamená "ostrov", samotný festival sa nachádza na nádhernom Óbudai ostrove v srdci Budapešti. Leží v blízkosti centra mesta a dáva možnosť návštevníkom festivalu preskúmať Budapešť. Na Szigete máte na výber z mnohých možností, a každá stojí za vyskúšanie!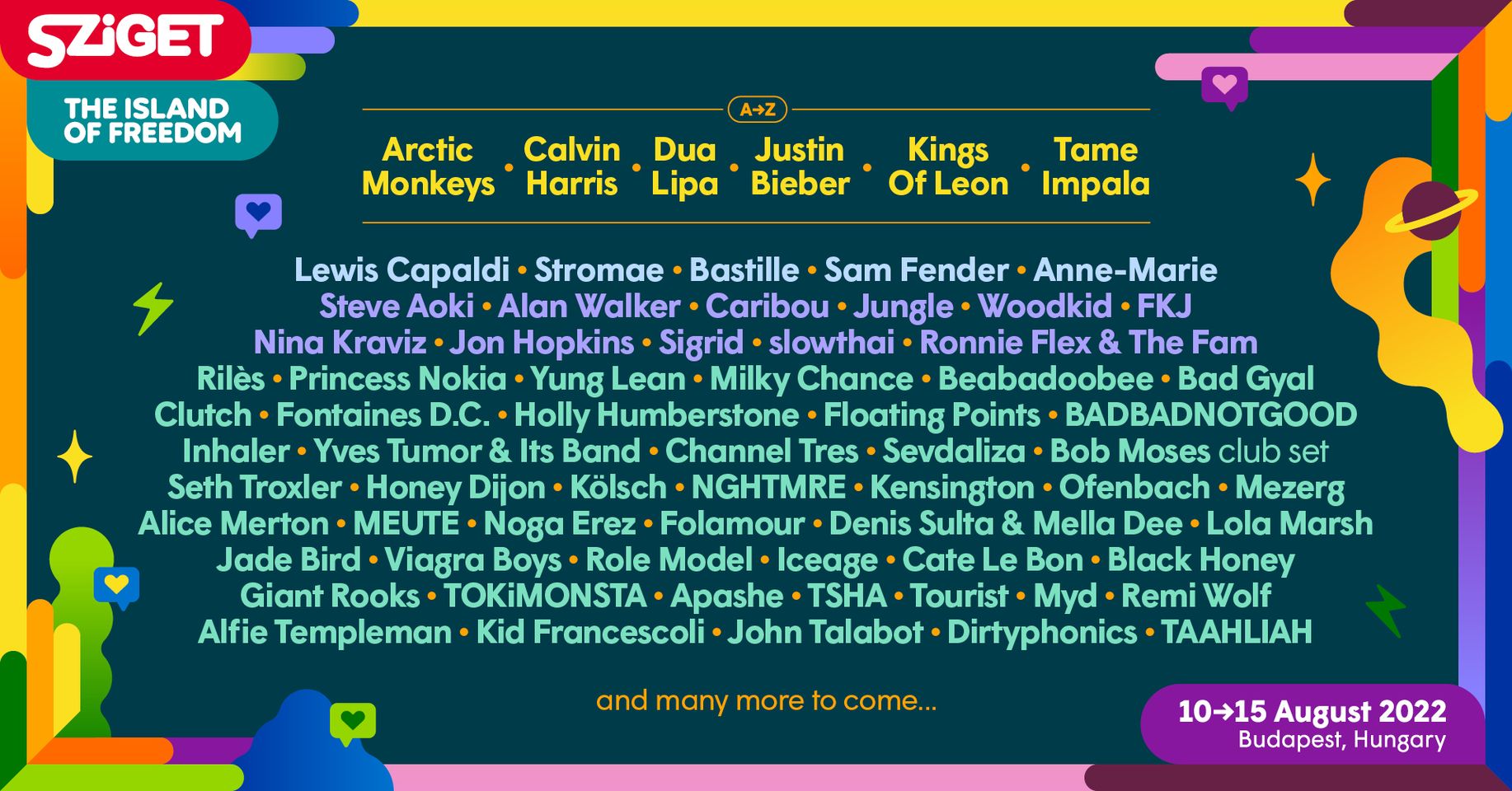 Zdroj: TS