PO 3 ROKOCH MAJÚ SLOVÁCI OPÄŤ MOŽOSŤ ZABOJOVAŤ O TITUL SVETOVÝCH ŠAMPIÓNOV NA PODUJATÍ RED BULL PAPER WINGS. NEZMEŠKAJTE LOKÁLNU KVALIFIKÁCIU.
Najväčší svetový šampionát v hádzaní papierových lietadiel a oslava pre študentov z celého sveta je späť. Myšlienka je jednoduchá a geniálna: súťažiaci musia vyrobiť z listu papiera lietadielko, ktoré dokáže letieť čo najďalej, čo najdlhšie alebo urobiť vo vzduchu čo najväčšiu šou. Víťazi národnej súťaže v troch kategóriách – Vzdialenosť, Čas vo vzduchu a Letecká akrobacia – budú pozvaní na svetové finále Red Bull Paper Wings. To sa uskutoční 12. až 14. mája v ikonickom Hangari-7 pri rakúskom Salzburgu a tam budú vyhlásení aj šampióni.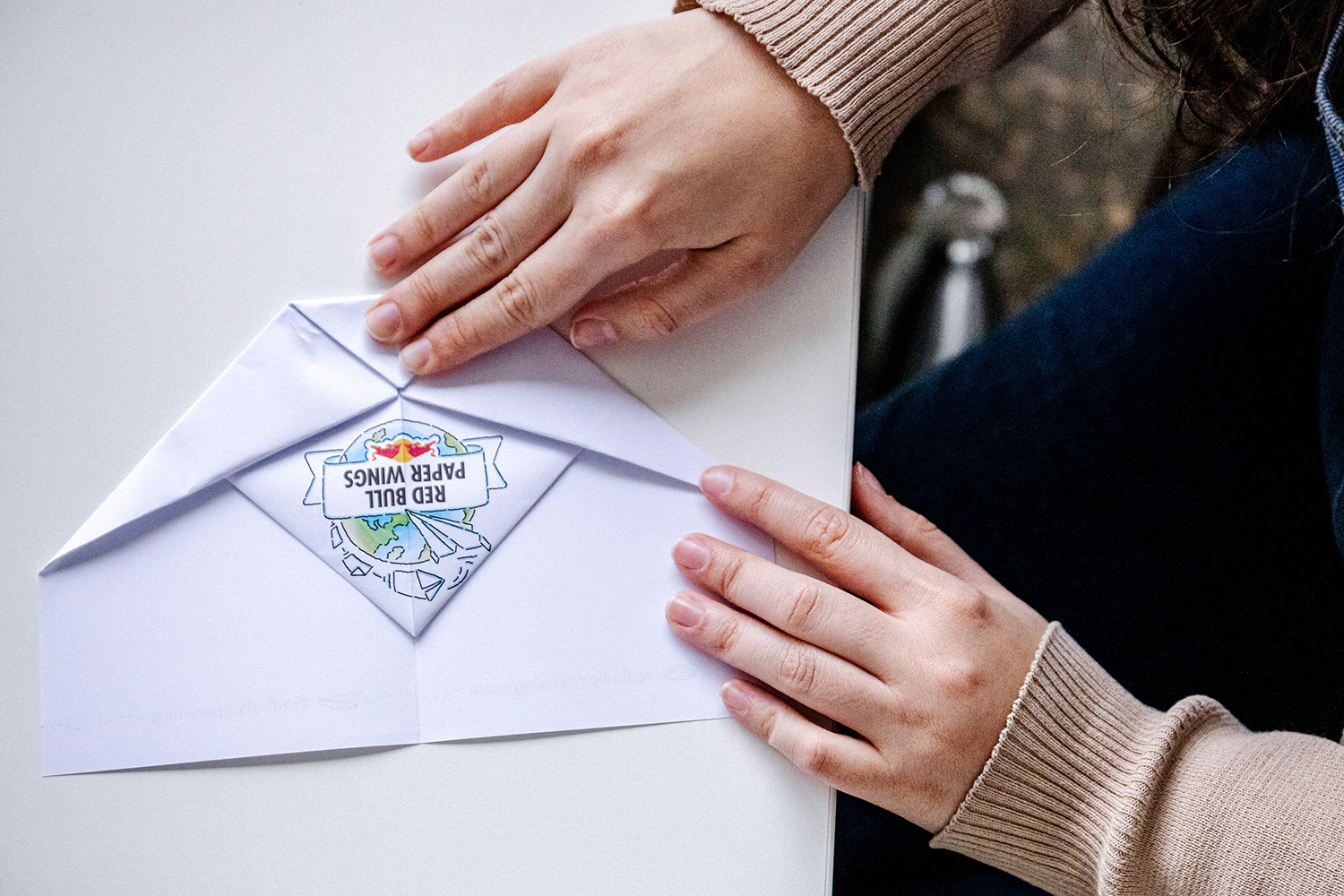 TRI DISCIPLÍNY PRE TROCH VÍŤAZOV
V čom spočívajú tri súťažné kategórie? Podobne ako pred tromi a aj pred desiatimi rokmi, bojovať sa bude v disciplínach, ktoré nechajú vyniknúť úplne odlišné tipy osobností:
Vzdialenosť: Žiaden benzín, žiadne motory. Iba papierové lietadielko zložené z papiera A4-ky a vaše skills hodiť ho ďalej ako všetci ostatní. Rekord je 56,61 m – dokážete ho prekonať?
Čas vo vzduchu: V tomto prípade ide aerodynamika stranou. Fyzika však nie. Budete potrebovať lietadielko, ktoré vyletí do vzduchu a udrží sa tam čo najdlhšie. História pamätá výkon 13,33 sekúnd. Zdá sa vám to málo? Treba si to skúsiť!
Letecká akrobacia: Jediná kategória, ktorá sa dá vyhrať z pohodlia vášho gauča. Pointou je vymyslieť s papierovým lietadielkom (alebo lietadielkami) čo najkreatívnejšiu šou, nakrútiť z nej maximálne 30 sekundové video a zavesiť ho na TikTok. Nezabudnite označiť @redbull a pridať hashtagy #slovakia a #redbullpaperwings, aby sme váš pokus mohli zarátať. Na rozdiel od zvyšných dvoch disciplín, finalista v Leteckej akrobacii nevzíde z lokálnej kvalifikácie, ale zvolí ho odborná porota. Tá bude dohliadať hlavne na priebeh letu lietadielka, kreativitu ukážky a samotného videa či zaujatie publika. Určite ho teda zdieľajte s kamošmi, aby vás patrične podporili. Uzávierka tejto súťaže prebehne 17. apríla.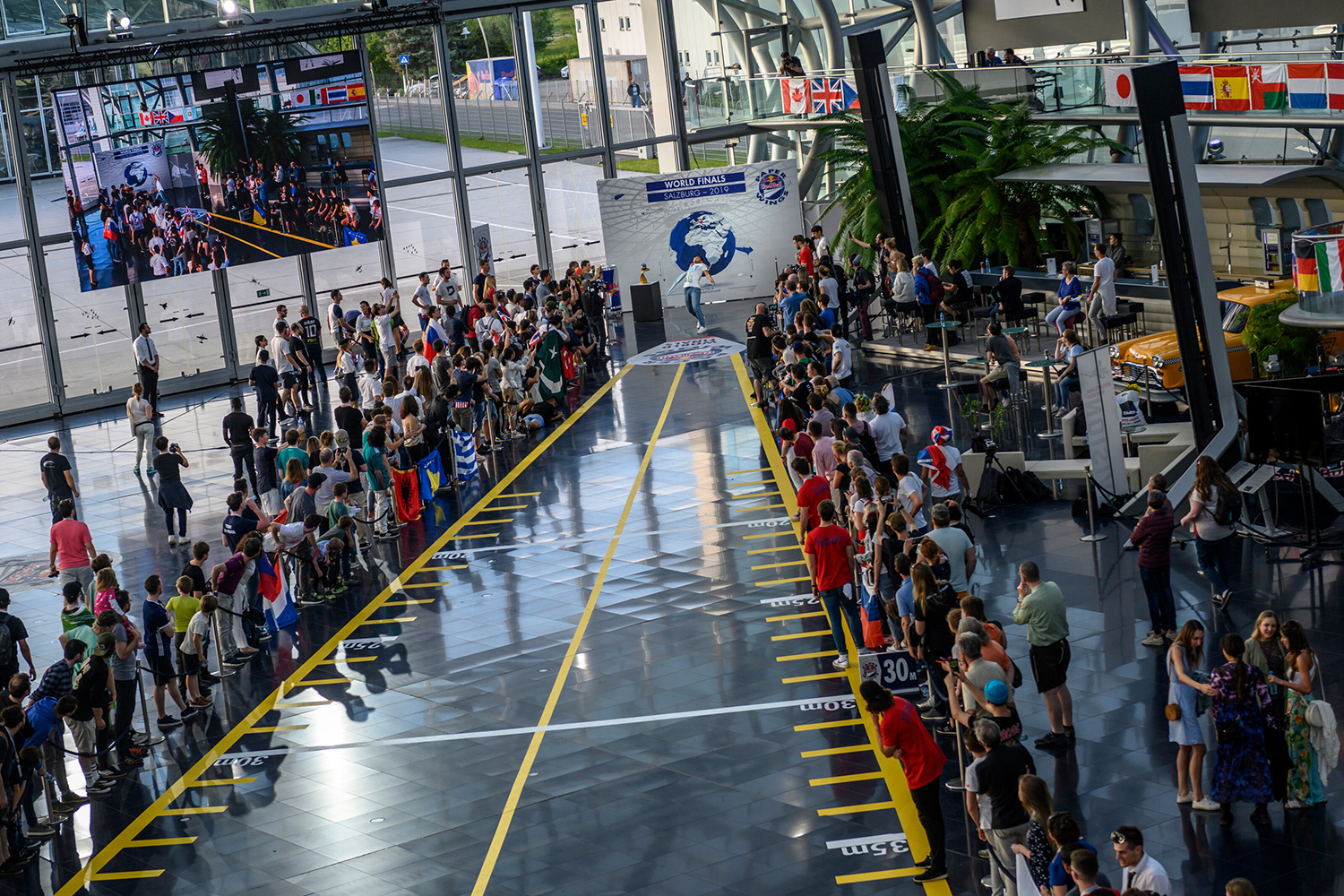 LOKÁLNA KVALIFIKÁCIA
Jediné kvalifikačné podujatie a zároveň aj národné finále súťaže sa uskutoční v Bratislave – v priestoroch Slovenskej technickej univerzity v Mlynskej doline.
BRATISLAVA – 20. apríl, Fakulta informatiky a informačných technológií (STU)
Komplet informácie o podujatí a registráciu naň nájdete TU. ⬅️
REPREZENTAČNÁ VÝPRAVA
Odmenou pre troch najšikovnejších bude už len samotný nezabudnuteľný zájazd na svetové finále v Salzburgu (13-14.máj 2022), no okrem toho aj možnosť reprezentovať Slovensko a zabojovať o titul majstrov sveta.
Tak sa ukážte!
Všetky informácie o podujatí nájdete na redbullpaperwings.com.
@redbullsk #redbullpaperwings
Zdroj: TS