Organizátori Bratislavských jazzových dní aj tento rok hľadajú mladé talenty. Prihlásiť sa môžete do 12. októbra, tohtoročný víťaz súťaže si budúci rok zahrá na hlavnom pódiu festivalu a zaradí sa do zoznamu víťazov ako Ľudové mladistvá, Martin Uherek Quartet, Tibor Feledi Quintet či Kristína Mihaľová & Jakub Šedivý.
Organizátori žánrové hranice nekladú, dôležité je, aby bola to muzikanti s hudbou mysleli vážne. "Každoročne na jazzákoch koncertuje viacero výborných slovenských kapiel či projektov. Aj tento rok hľadáme kapely, ktoré na hudobnej scéne nie sú dlho, ale hudba ich baví, majú nápady a je radosť počúvať ich koncert," prezradil Pavel Daněk, organizátor festivalu a dodal: "Kvôli pandémii a ňou spôsobenými obmedzeniami súťaž bude tento rok prebiehať trošku inak, než sme zvyknutí. Súťažné kapely vystúpia na samostatnom koncerte, odmena pre víťaza sa však nemení – svojím koncertom otvorí BJD 2022, ktoré veríme, že už budú v podobe, na akú sme ostatné desaťročia zvyknutí."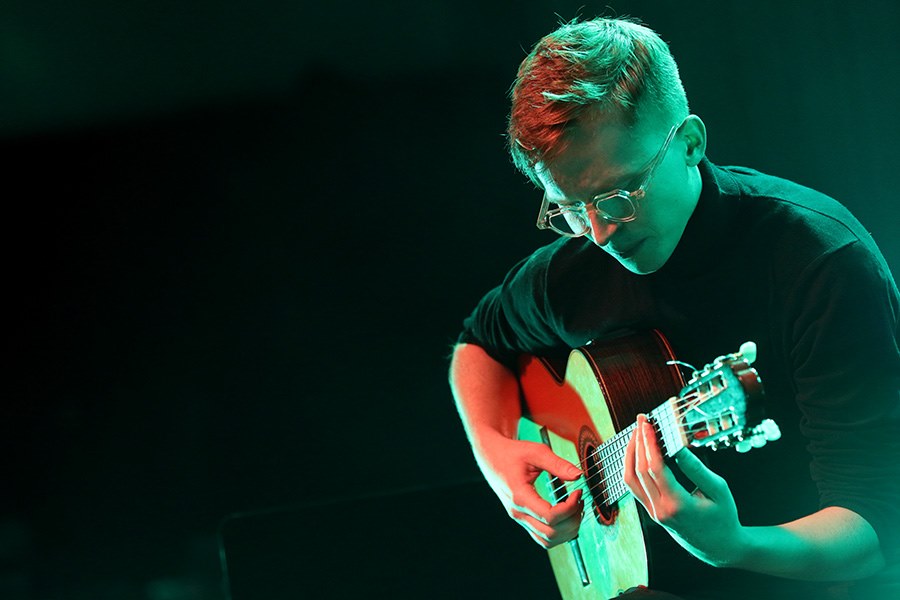 Tohtoroční finalisti odohrajú súťažné koncerty 21. októbra v bratislavskom klube Castle Art House. Víťaz, ktorý odohrá koncert na hlavnom pódiu Bratislavských jazzových dní v roku 2022, bude vybratý z kombinovaného hlasovania fanúšikov a odbornej poroty. Fanúšikovia budú môcť opäť hlasovať na sme.sk, odborná porota, ktorá bude hodnotiť hudobníkov na základe ich koncertu, bude zložená z troch doterajších víťazov tejto súťaže.
Kapely a hudobné projekty, ktoré sa chcú zúčastniť súťaže a mať šancu zaradiť sa do zoznamu víťazov, môžu svoje prihlášky posielať od 1. do 12. októbra 2021. Skladby je potrebné zaslať spolu s krátkou biografiou, fotografiou a telefonickým kontaktom na adresu rockpop@rockpop.sk .
Hlavný festivalový program jazzákov bude prebiehať od 22. do 24. októbra v bratislavskej Refinery Gallery. Headlinermi festivalu budú Mike Stern s Billom Evansom, Avishai Cohen či Nubiyan Twist. Ďalšie mená do programu pribudnú čoskoro. Bližšie informácie sú na www.bjd.sk.
Zoznam víťazov predchádzajúcich ročníkov: The Illusions Trio (2010), FAT breakFAST (2011), Martin Uherek Quartet (2012), Maringotka (2013), GrooveHub (2014), Cha Bud! (2015), Ľudové mladistvá (2016), Carpet Cabinet (2017), Tibor Feledi Quintet (2018), Kristína Mihaľová a Jakub Šedivý (2019).
Zdroj: TS