Slovenský interpret pôsobiaci najmä u našich českých susedov vstupuje do hudobného univerza novýmsinglom s klipom z brnianskeho planetária, ktoré patrí k najkrajším v Českej republike. Skladba Priťahuje násvesmír znázorňuje s ľahkým zvádzajúcim a vášnivým podtextom dvoch milencov, ktorí sa práve spoznali.
Od prvotnej Janchiho inšpirácie pri vzniku singla, ktorá ním prešla počas hrania na ukulele, bola skladbou cítiťtanečná energia. V slohách sa stáva najdominantnejšou elektrická gitara, ktorá s elegantným beatomprechádza až do energického refrénu, ktorý je obohatený o zvuk varhanov, syntetizátorov a ďalšíchskreslených gitár. Predchádzajúca Janchiho tvorba bola viac ovplyvnená funky štýlom, no skladba Priťahujenás vesmír dokazuje spevákovu tvorivú multižánrovosť.
Najaktuálnejší singel symbolizuje Janchiho novú éru v jeho tvorbe, a preto si zvolil producenta, ktorého prácaho oslovila čerstvým moderným rukopisom. "Veril som, že spolu posunieme latku vyššie a skladba budesvojská. Človek, o ktorom hovorím je slovenský etablovaný producent Domi Stoff. V minulosti som totižväčšinou pracoval na skladbách výhradne s českými producentmi," hovorí interpret o vzniku spolupráces Domim Stoff, ktorý z Janchiho demo snímok zaranžoval skladbu s bohatou zvukovo paletou.
"Následne som vycestoval do rodnej zeme nahrať vokály do štúdia RITA, ktoré mi učarovalo a uchvátilo ma,"dodáva Janchi o pôsobisku producenta, ktoré sa nachádza v Bratislave. Po nahratí spevov a mixáži zobral dorúk singel legendárny český odborník na mastering Ecson Waldes z Biotech Studio.
Tematický k textu skladby vznikol videoklip v unikátnom planetáriu v Českej Republike. "Keďže sme nezohnaližiaden poriadny kozmodróm, tak som zvolil planetárium a konkrétne jedno naozaj pekné a síce planetárium vBrne. Klip sme museli natočiť vo veľmi rekordnom čase, nakoľko planetárium bolo pre nás sprístupnené len napár hodín. V klipe vystupuje krásna talentovaná tanečníčka Bianca Tesařová, ktorá v planetáriu poriadnepozametala dlážku," s úsmevom prezrádza Janchi.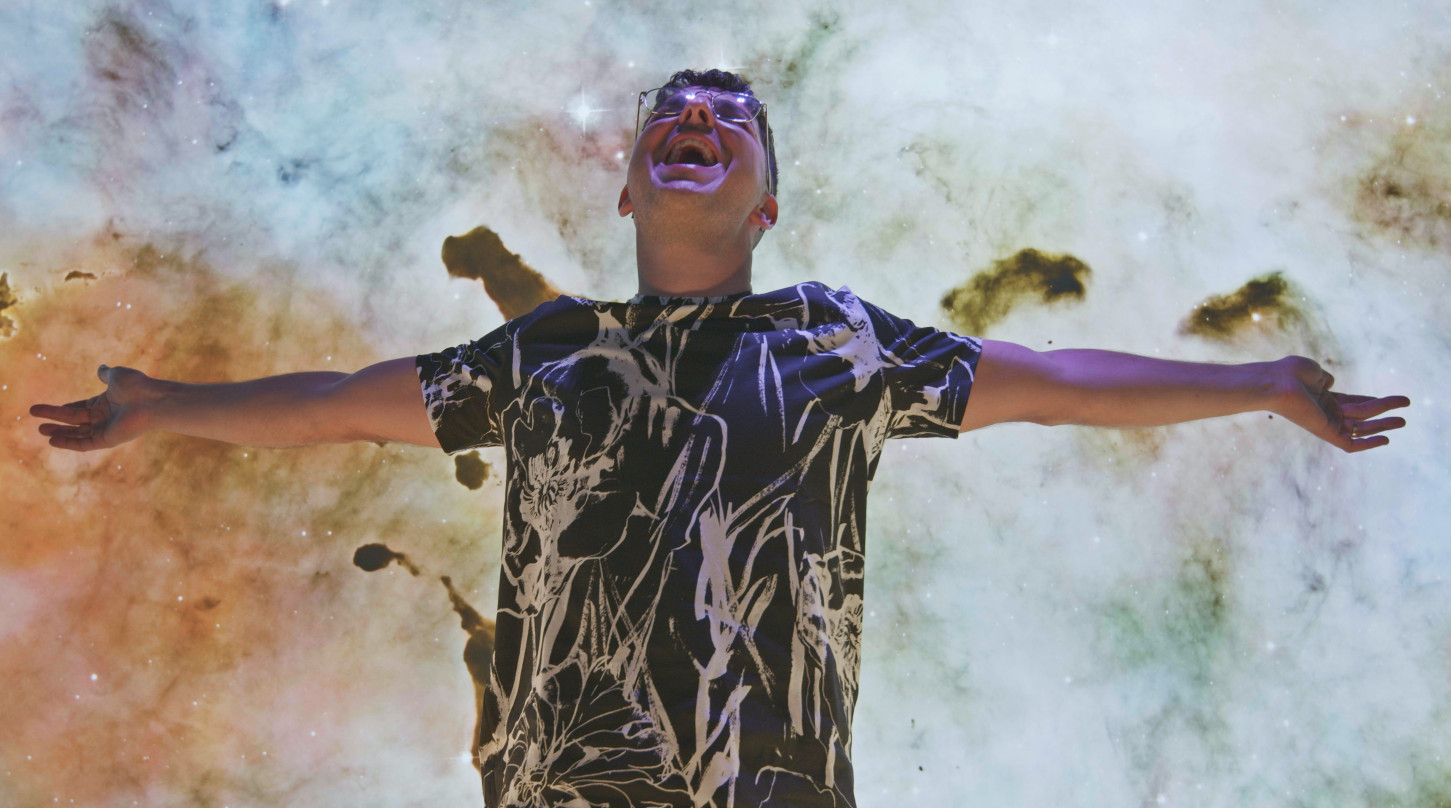 Predstava aj námet videoklipu boli zachované v minimalizme a korešpondencie so skladbou. Znázorneniepríbehu sa preto nesie len v ľahkom symbolickom stvárnení letmých obrazov vyvrcholujúc tanečnou emóciou.Kameru, strih a réžiu mal na starosti tím z Magic Pictures.
Nakrúcanie sa nezaobišlo bez zádrheľov, no nakoniec prebehlo nad očakávania. "Štyri dni pred samotnýmnakrúcaním mi povedala maskérka, že na nakrúcaní nemôže byť dlhšie než hodinku. Takže som musel nájsťnáhradníčku, čo sa nakoniec ukázalo ako šťastie, lebo som narazil na Dianu Strkáčovú, ktorá vykreovalakrásne líčenie a starala sa o nás po celý čas," spomína spevák na príjemné momenty z nakrúcania.
V budúcnosti sa môžeme tešiť na nové Janchiho single. "Povedal by som, že vždy každá ďalšia vec, ktorúvydám, je úplne niečo iné, než som urobil predtým. Žánrami sa veľmi nezaoberám, snažím sa ako každýúprimný interpret robiť to tak, ako to cítim a zároveň sa aj rozvíjať a na to je jeden žáner primálo," uzatváraJanchi k svojej tvorbe, ktorá je predzvesťou, že sa bude líšiť aj od posledného albumu Janchiland.
Informácie poskytol PR Manager Michal Neffe