SLOVENSKÝ SKIALPINISTA BOL OPÄŤNAJRÝCHLEJŠÍM BEŽCOM NA SKOKANSKOMMOSTÍKU V SKIAREÁLI JEŠTĚD.
Jakub Šiarnik obhájil cez víkend na Red Bull 400 Liberec zlato z roku 2019. Do jeho zbierky trofejí z týchtonáročných pretekov na skokanský mostík tak pribudol ďalší cenný kúsok. V priebehu dvoch týždňov saJakubovi podarilo vybojovať druhé miesto na Red Bull 400 Štrbské Pleso a z Česka odchádza akonajrýchlejší bežec z tisícky účastníkov.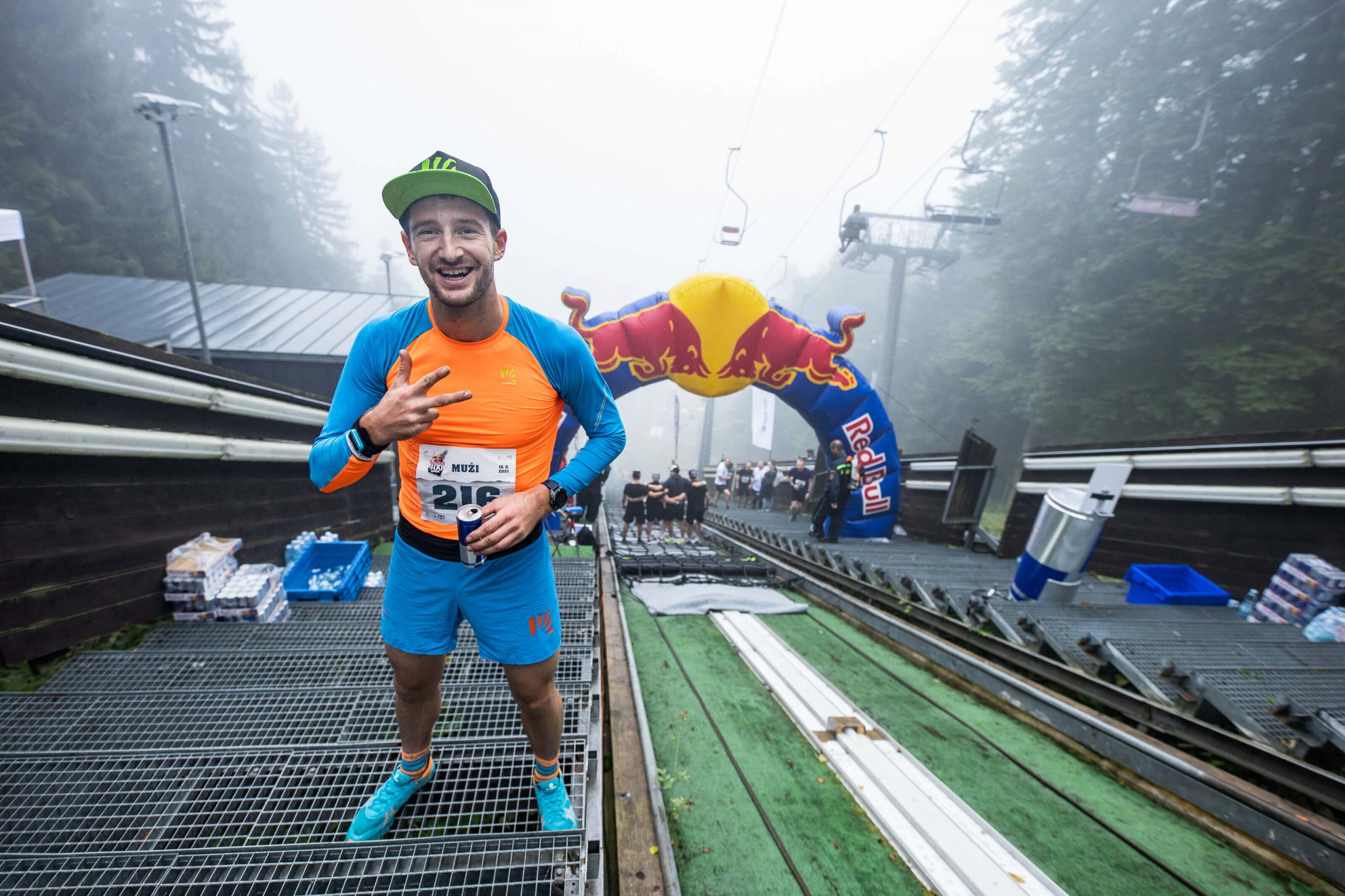 Skúsený Lipták domácim pretekárom nedal šancu a svoj finálový beh zakončil v skvelom čase 03:36 min., do cieľa dobehol so 14-sekundovým náskokom pred druhým Adamom Ondruchom. Držiteľ libereckého traťového rekordu predviedol v sychravom počasí ukážkový beh: "V Liberci mi išlo hlavne o podanie čo najlepšiehoindividuálneho výkonu. Métou bol traťový rekord spred dvoch rokov. K tomu som sa vzhľadom našmykľavú trať ani nepriblížil, ale o to väčšou výzvou boli preteky nielen pre mňa, ale aj pre všetkých účastníkov. Súboj ako na Štrbskom Plese sa nekonal, ale víťazstvo a najmä obhajobu si samozrejme cením.Škoda, že neprišli aj ďalší špecialisti na tento extrémny formát pretekov do vrchu." Jakub si už vyskúšalniekoľko lokalít, v ktorých sa Red Bull 400 pravidelne organizuje, najnáročnejšia zo všetkých však ostáva tádomáca, vo Vysokých Tatrách: "Mostík v Liberci, hlavne jeho nájazdová rampa, sú menej strmé ako na Štrbskom Plese. To umožňuje plynulejší finiš, bez nutnosti prispôsobiť krok priečnym latám a to mi sedí viac. Práve sklon v kombinácii s latami robí z môjho pohľadu mostík na Štrbskom najťažším z tých, ktoré som doteraz behal," hodnotí desaťnásobný účastník pretekov Red Bull 400, ktorý sa môže pochváliť tromi prvými miestami apiatimi ďalšími pódiovými umiestneniami.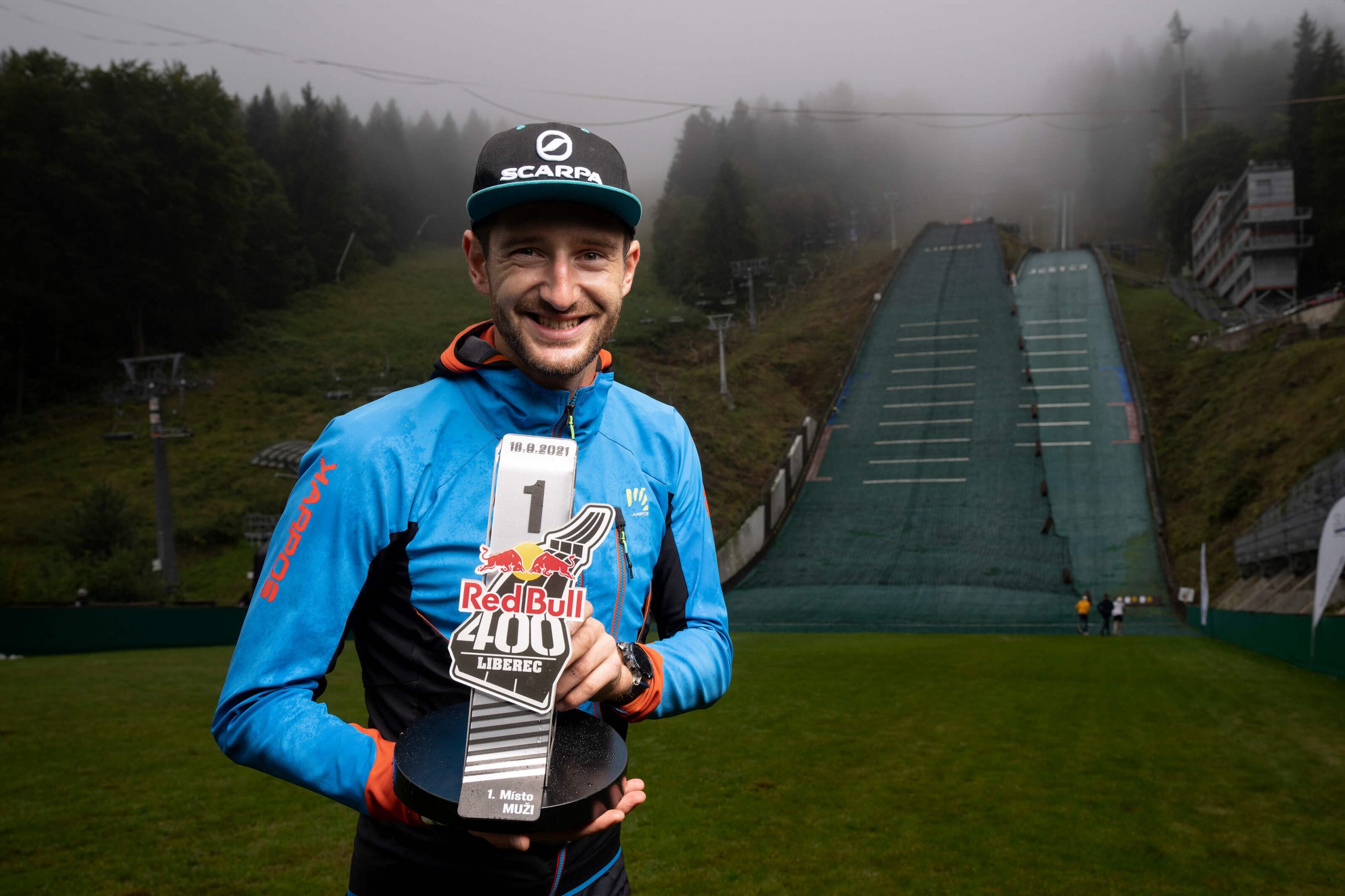 RED BULL 400 NA SLOVENSKU A V ČESKU
Red Bull 400 je svetová séria najťažších behov na strmých skokanských mostíkoch. Lokality, v ktorých sa preteky organizujú, podliehajú jedinému pravidlu – "štyristovka" sa môže uskutočniť iba na kopcoch určených k zoskokom na lyžiach, alebo na samotných výškových skokanských mostíkoch. V roku 2018 sa premiérovo podarilo preteky priniesť aj na Slovensko a tento rok, 11. septembra 2021, sa na Štrbskom Plese odbehol už štvrtý ročník. V Česku si beh Red Bull 400 odbil svoju ôsmu edíciu.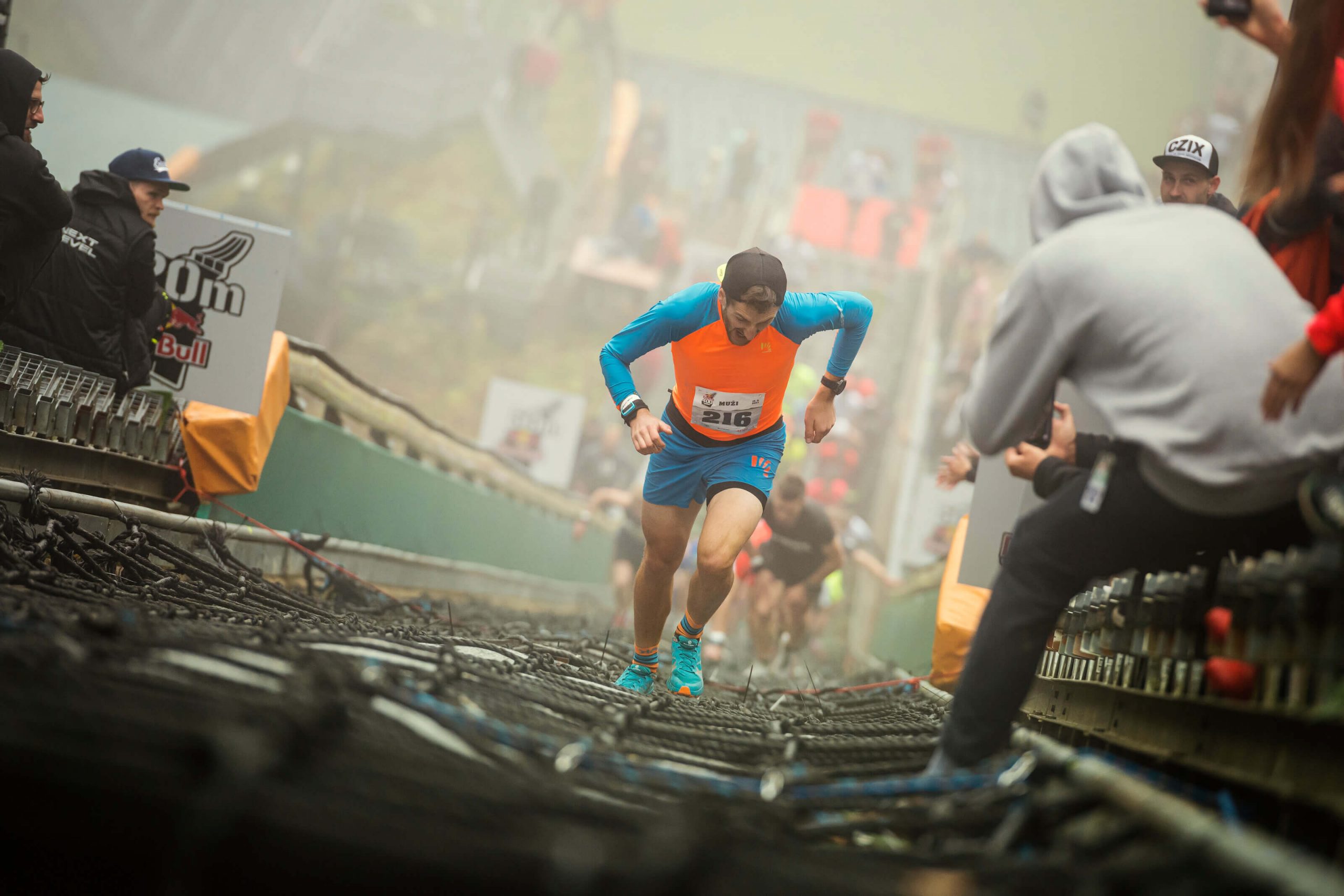 Myšlienka využitia letných opustených skokanských mostíkov napadla v roku 2011 Rakúšanovi Andreasovi Bergerovi. Výzva bola jasná, behom čo najrýchlejšie prekonať klasickú atletickú 400-metrovú vzdialenosť na netradičnej trati skokanského mostíka. Od konca dopadu až po rozjazdovú lávku, s maximálnym uhlom sklonu 37 stupňov (75 % prevýšenie). Red Bull 400 sa tak stal najkratším a najextrémnejším globálnym 400-metrovýmbehom.
Viac informácií o týchto extrémnych pretekoch nájdete na redbull.sk/400.
Zdroj: Red Bull