Septembrová nádielka nám totiž sľubuje odkaz na kvalitné hity súčasnej aj minulej tvorby. Najskôr sa tanečne priblížime k top pop stratosfére Milénia, aby sme neskôr prebádali aj temné zákutia počítačového Vice City a jeho roky 80s. Pri techno párty vystrelíme do inej dimenzie. Šéfkou výpravy bude charizmatická techno DJ-ka Miklei!
Poctivým hip-hopom prikúrime v kotli a rebelov v kockovaných košeliach potešíme flámovačkou z dielne drsnej subkultúry 90s. Skôr, než začnete vyťahovať štrikované svetre, privolajte si počas hravej Kubánskej noci spomienky na letnú dovolenku. Tanečný mesiac uzatvorí roztočená diskoguľa šlágrov na Retro žúrke.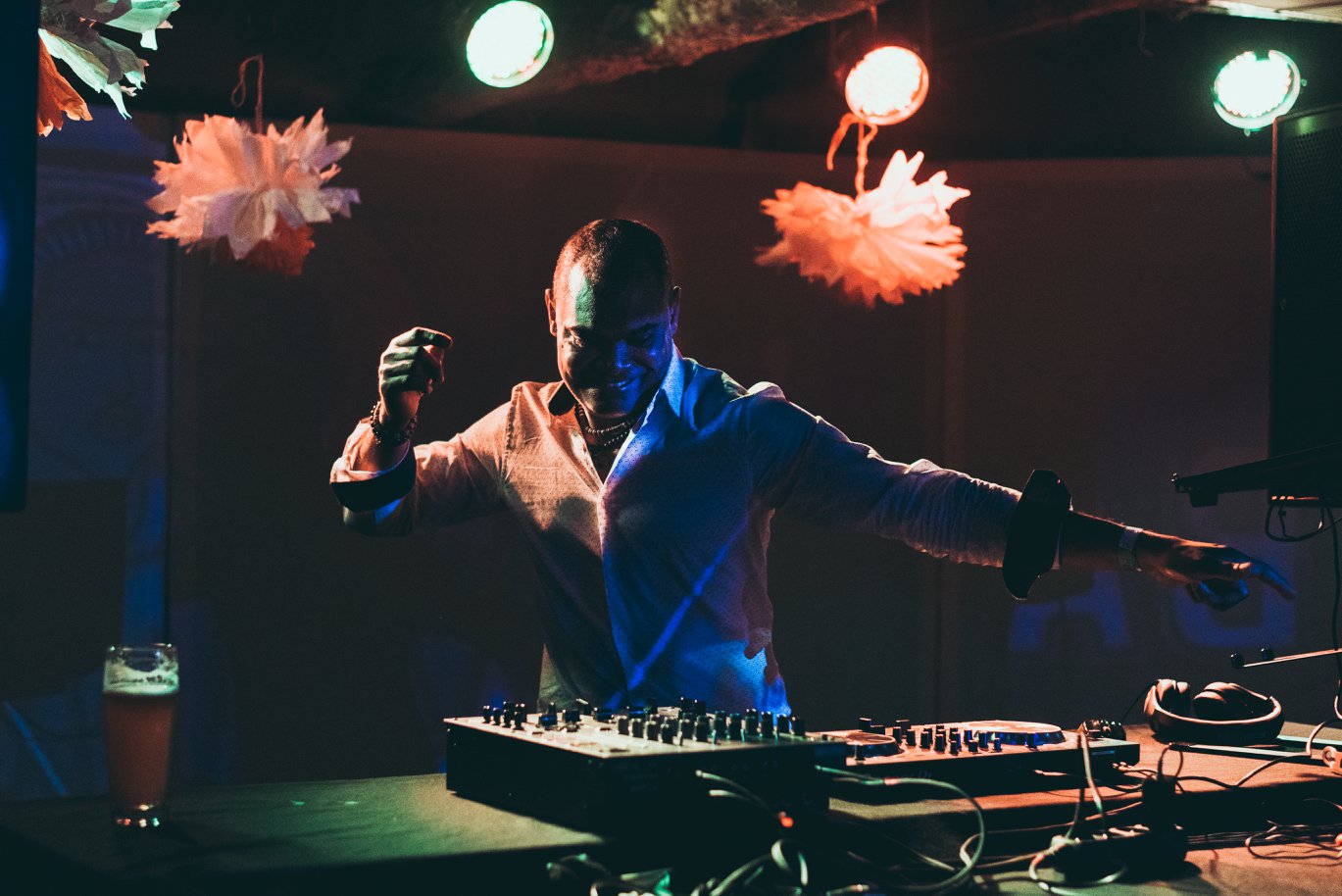 Už od detstva si inklinovala k hudbe. Hrala si na klavír, flautu, gitaru a najviac ťa fascinovali bubny. Kto alebo čo ťa naviedlo na cestu techna?
Miklei: Už od mala mi ocko púšťal elektroniku v aute, takže veľkú zásluhu prepisujem jemu. Keď som začínala hrávať, nad iným žánrom som ani nerozmýšľala. Techno je meditácia.
Hľadáš podnety v undergrounde východnej Európy. Sama pochádzaš z východnej Ukrajiny, kde je klubová scéna silno zakorenená. Sú zdrojom inšpirácie aj iné kúty sveta?
Miklei: Jednoznačne a pochopiteľne Berlín, rovnako aj Paríž. Barcelona či Varšava sú taktiež na zozname.
Svet techno DJ-ingu ešte donedávna ovládali muži. Dnes sa do popredia dostávajú sety v ženskej produkcii ako nový, svieži a "neokukaný" subžáner. Taktiež si sa pred časom vyznala, že ťa inšpirujú techno DJ-ky Parfait a Sara Landry. Máš na slovenskej, či ukrajinskej pôde DJ-ky, ktoré sú ti blízke?
Miklei: Pohľad na vec sa mi stále mení a vyvíja, preto Sara Landry už nie je pre mňa inšpiráciou. Skôr VTSS. No a z ukrajinskej scény ma jednoznačne a v každom smere inšpiruje DJ-ka Nastia.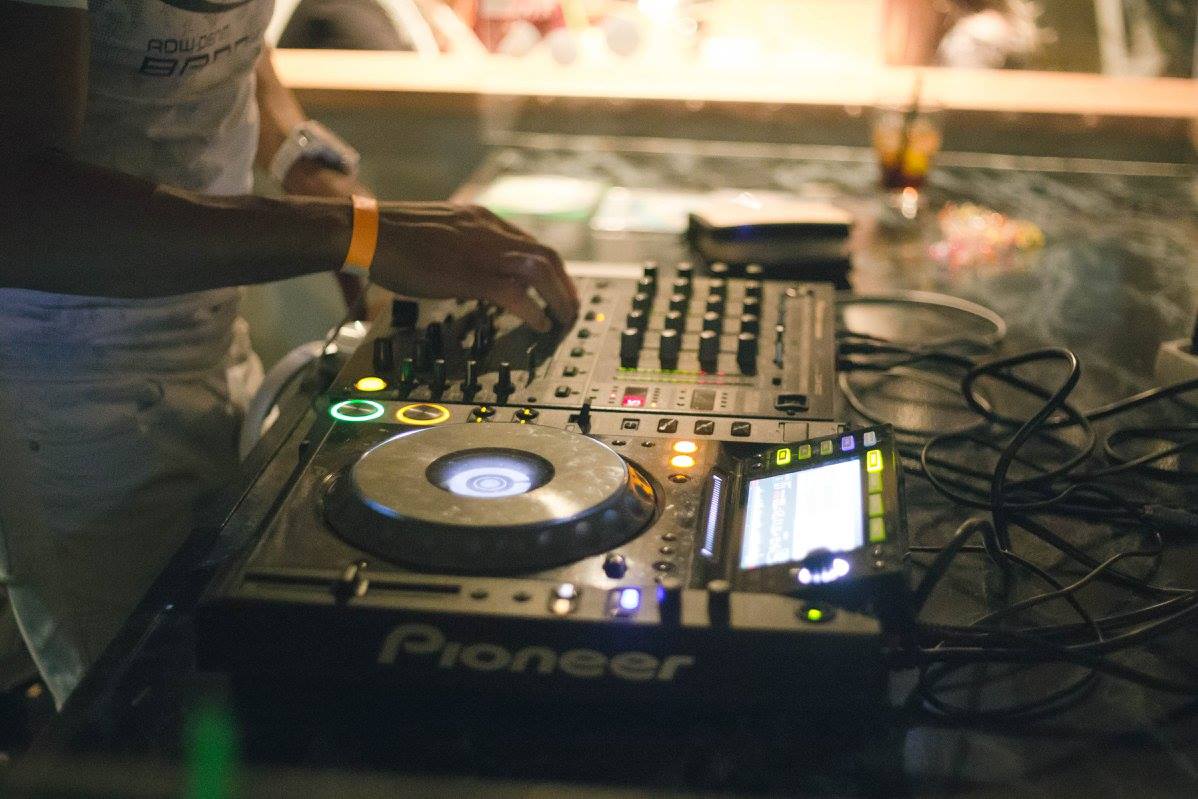 Na Slovensku žiješ už cez päť rokov. Cítiš tu ukotvenie, alebo ťa po doštudovaní láka presunúť sa väčšmi na západ?
Miklei: Zatiaľ nemám v pláne opustiť Slovensko. Skôr mám záujem rozvíjať techno kultúru tu.
V čom je pre teba mocná mágia DJ-ingu? Je to moment, kedy začne celý klub dýchať do taktu s tvojim setom, alebo prepojenie svetelnej show so zvukom?
Miklei: V tom prepojení. Ľudia prídu do klubu, nechajú reálny svet za dverami, sú slobodní a užívajú si prítomný okamih. Ja mám obrovskú česť im ten okamih spríjemniť.
Existuje aj iný štýl hudby, v ktorom sa cítiš tak slobodne ako pri techne?
Miklei: Jungle a breakbeaty sú pre mňa novým experimentom a musím priznať, že zatiaľ úspešným.
DJ set MONOLOG pri západe slnka má neskutočnú energiu aj myšlienku. Bol výber setu výrazne ovplyvnený areálom opusteného mlynu v KE?
Miklei: Jednoznačne a nebolo to jednoduché! Vzhľadom k tomu, že to muselo byť rovnako temné a tvrdé ako samotný priestor, ale zároveň dynamické, aby to prinútilo hýbať sa.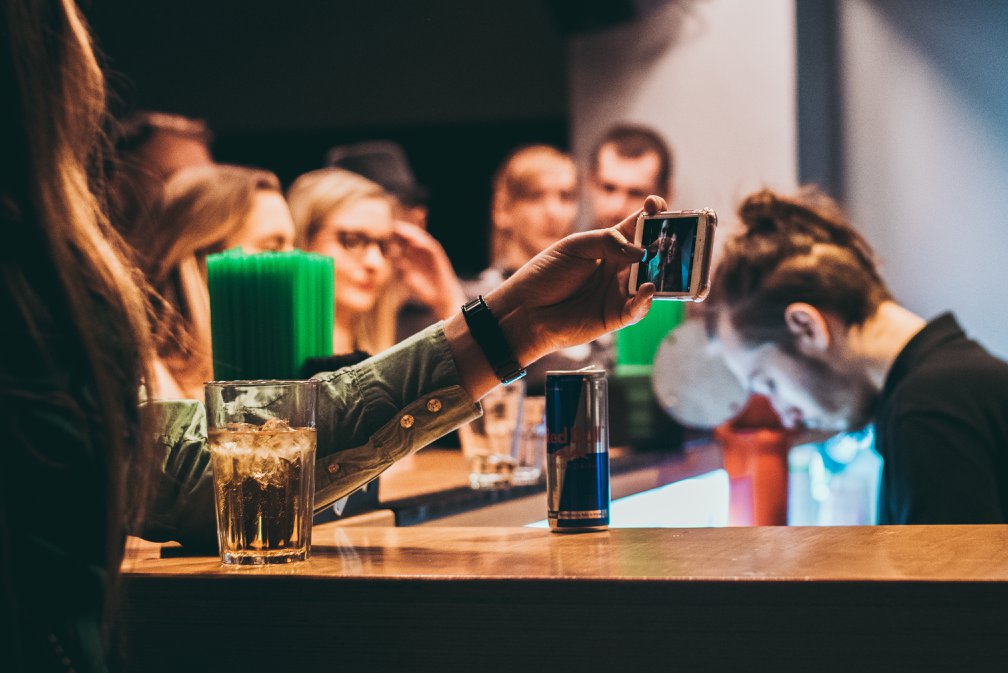 Máš radšej monológy, alebo radšej vedieš dialógy?
Miklei: (smiech) Isto dialógy.
Keď skončí vojna (v čo dúfam a želám si, nech je to čím skôr), ožije opäť sen zahrať si v rodnej Ukrajine?
Miklei: Jednoznačne áno! Tento sen sa určite splní a bude to najlepšia party s pocitom víťazstva.
Doprialo ti leto 2022 viaceré vystúpenia? Ak áno, kde si sa zatiaľ cítila najpríjemnejšie?
Miklei: Myslím si, že toto leto bolo celkom úspešné a pre mňa, prínosné. Najkrajším zážitkom bola Pohoda, zatiaľ to žiadna iná akcia nedokázala prekonať. Najvďačnejšie publikum vôbec! Stovky ľudí si spolu so mnou odtancovali dvojhodinový set a išli vítať slnko.
Helena Králová
Wannabe (2. 9.)
daniu, Trashman & Hellhound
– pop, RnB, hip-hop, rock
Event: http://www.fb.com/events/73791713729391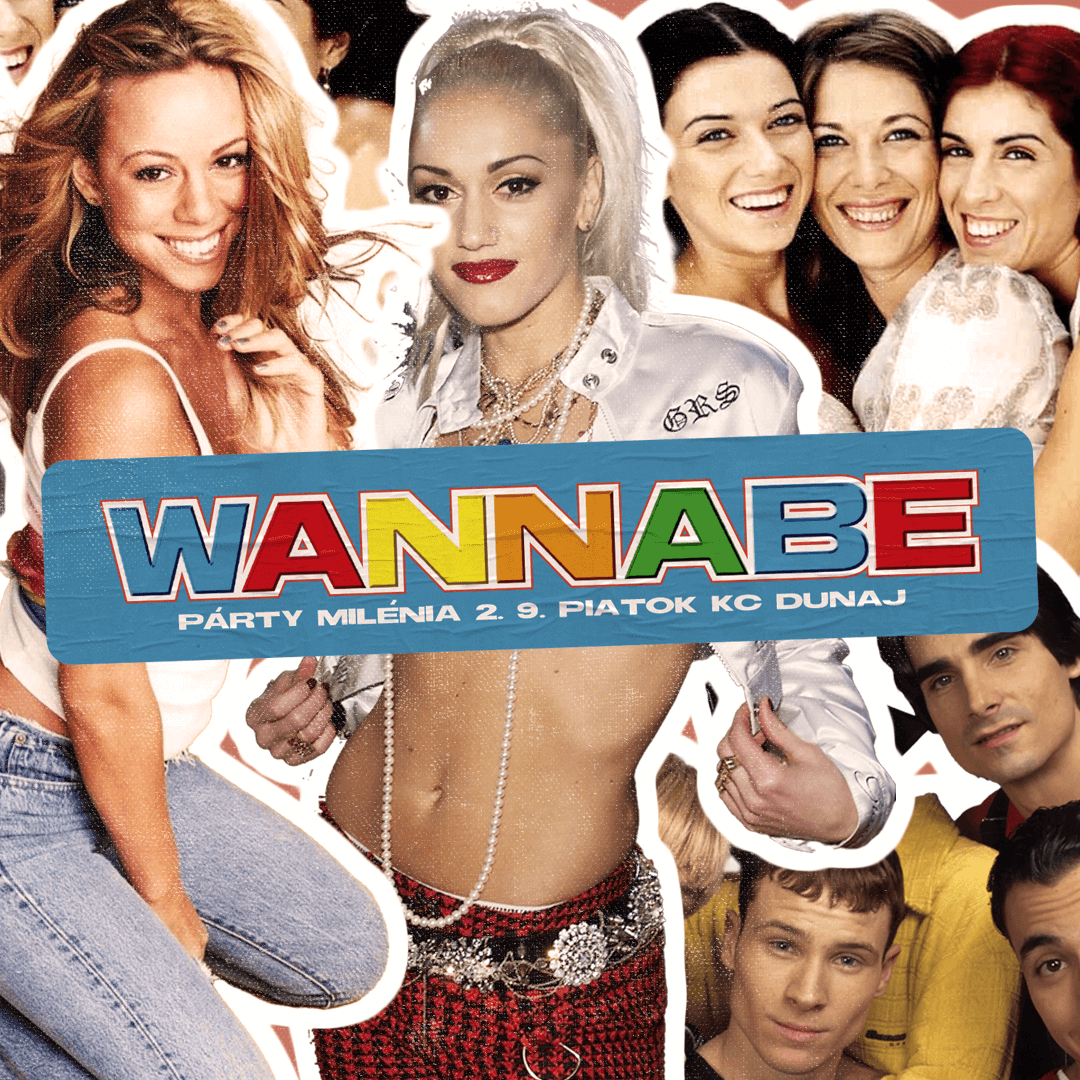 Vice City (3. 9.)
Adam First & Madd Dogg
– 80s, synthwave, vaporwave, new wave, synth-pop, retrowave, pop, rock
Event: http://www.fb.com/events/81268106677716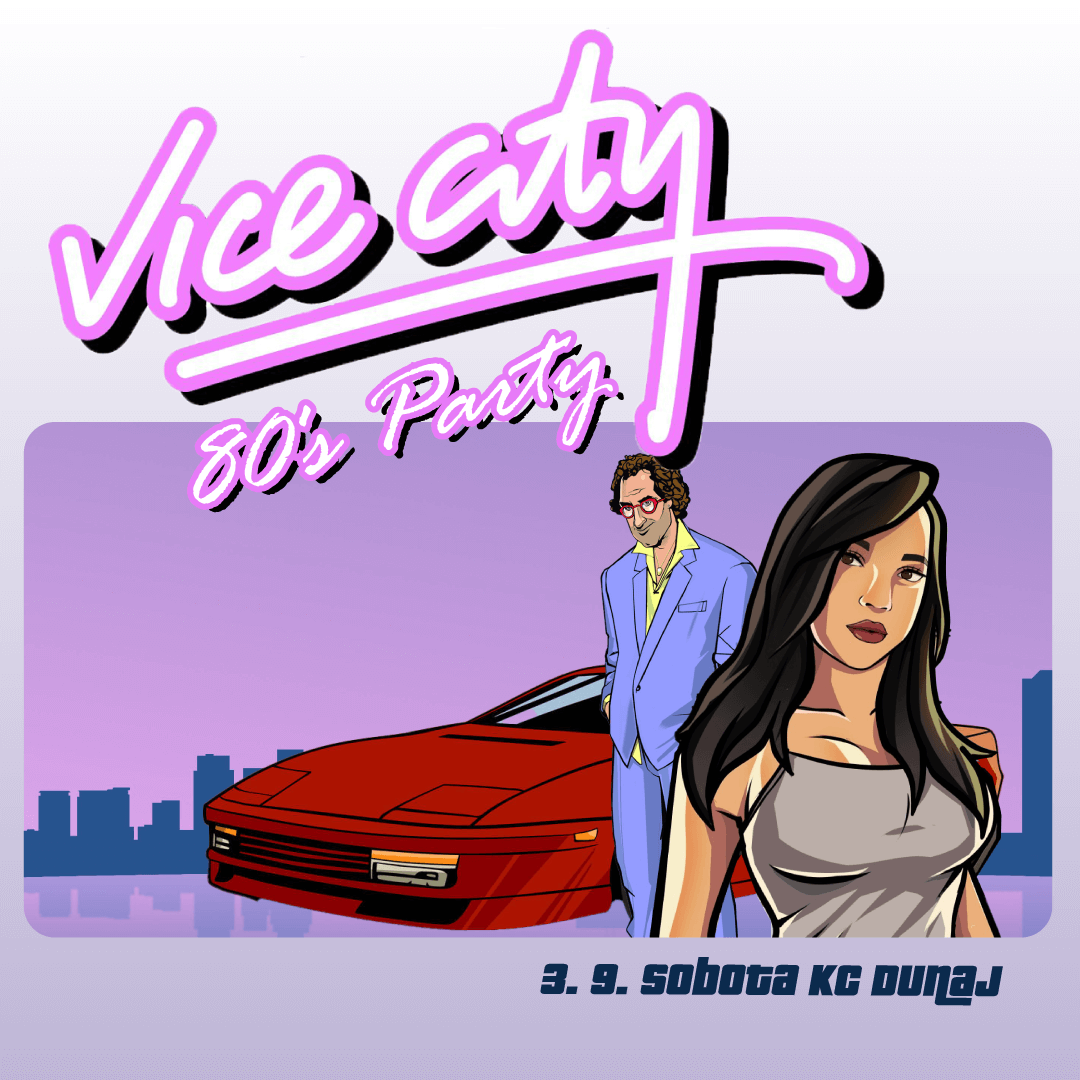 Technowerk (9. 9.)
Inkwall, Miklei, Michael Priest. Bad Mojo
– techno, house, hardcore
Event: http://www.fb.com/events/61699972315642
Okamžité krepčenie (10. 9.)
Metys, Miko
– hip-hop
Event: http://www.fb.com/events/42634517944612
90s Party (17. 9.)
Murder on the Dancefloor
– grunge, britpop, rock
Event: http://www.fb.com/events/812530126859581
Kubánska noc (24. 9.)
Chims, Mario
– salsa, bolero, cha cha cha, zouka, bachata, latinojazz
Event: http://www.fb.com/events/609176743896701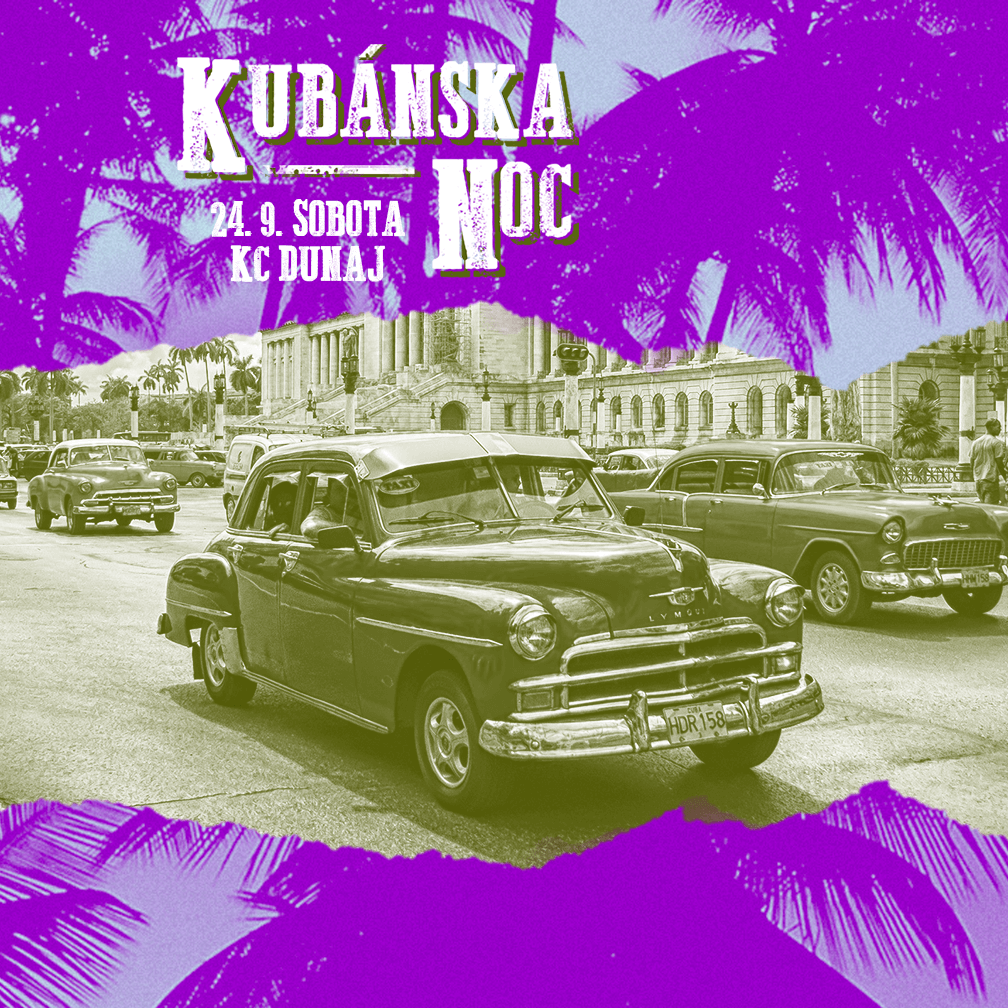 RETRO vinyl, oldies, party (30. 9.)
Arnoštek, Maxihráč
– 70s, 80s, rock´n´roll, disko, československý soc-pop
Event: http://www.fb.com/events/816034769764190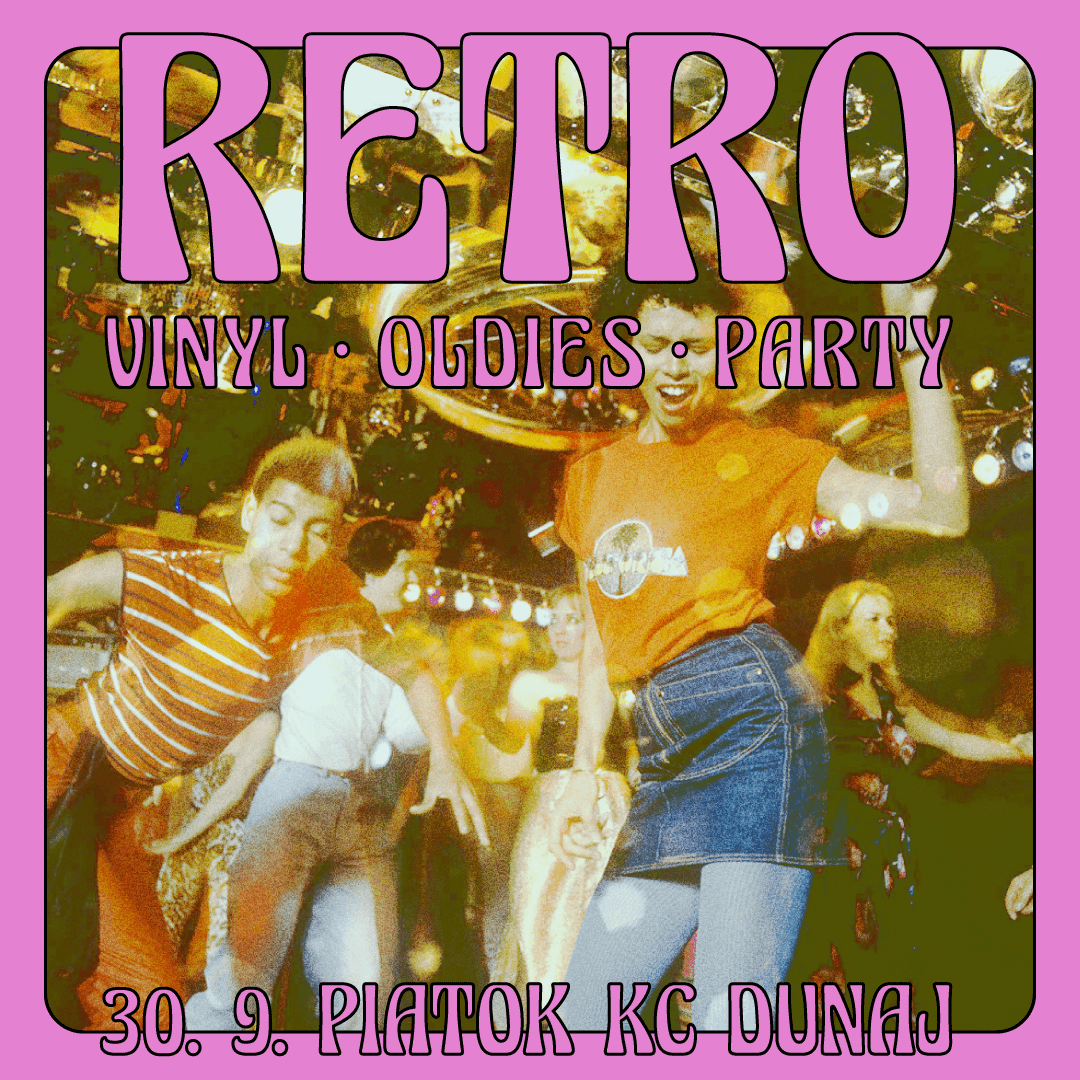 Zdroj: KC Dunaj