Opäť po roku tu máme Vianoce a hudobná skupina SOUL zo Starej Ľubovne si pre Vás pripravila novú vianočnú pieseň, alebo ak chcete koledu s názvom "Vzácny čas".
Veľmi sme si priali, aby sme tento rok ponúkli naším poslucháčom vlastnú, autorskú pieseň, čo sa nám nakoniec aj podarilo. Jedným z kritérií bolo, aby naša pieseň nebola smutná a pomalá, ale naopak veselá a aby ľuďom , ktorí si ju vypočujú vyčarila úsmev na tvári, pripadne po vypočutí sklady im ostala ako sa hovorí " v hlave" a pohmkávali si ju celý deň. To je pre muzikantov znak, že svoju pracú odviedli dobre.
Prvotný nápad a melódiu piesne priniesol nový člen kapely Zoli Farkas, ktorý ju vymyslel už pred dvadsiatimi rokmi, keď pôsobil vo folkovej kapele. SOULÁKOM sa nápad zapáčil a tak ho začali spoločne rozvíjať. Na pomoc si prizvali svojho dvorného textára Adama Kollára, ktorý vyhovel požiadavkám kapely a vytvoril pekný, jednoduchý a porozumiteľný vianočný text.
Aj tento rok si hudobníci pozvali k nahrávaniu ženskú posilu a to speváčku a študentku konzervatória Zuzanu Soleckú, ktorá svojim spevom dodala piesni nezameniteľnú farbu a energiu. Bola to jej prvá spolupráca s kapelou a určite nie posledná.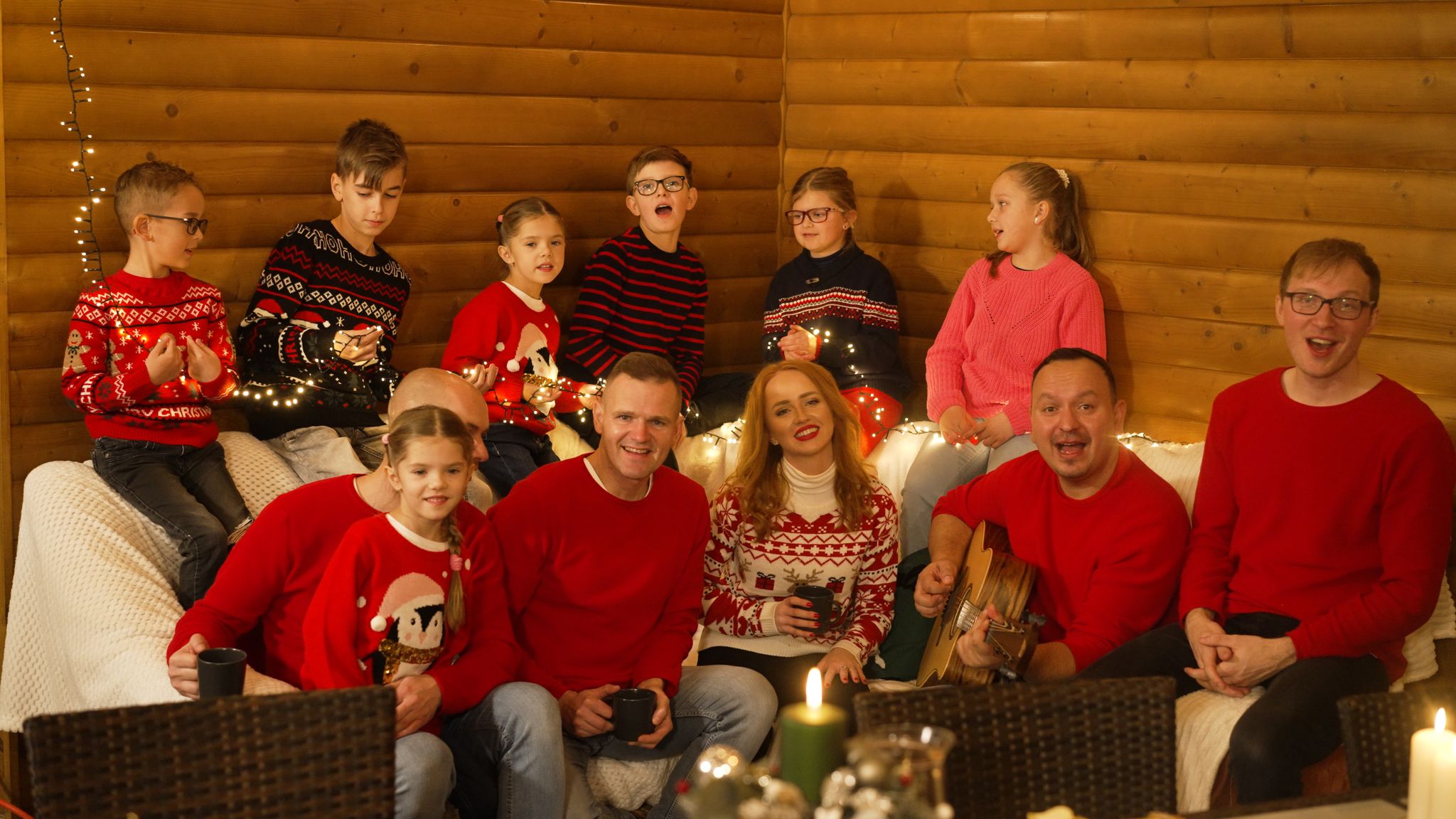 K piesni hudobníci nahrali aj veselý videoklip, kde muzikanti zaangažovali svoje manželky a detičky, ktorý si môžete pozrieť na YOUTUBE. Pieseň bola nahratá už tradične v nahrávacom štúdiu STUDIO MAKY v Starej Ľubovni a o obrazový vizuál sa postaral Mário Stašák (Vidmax). Klip sa natáčal v krásnom prostredí Levočských vrchov s nádherným výhľadom na Vysoké Tarty a u rodiny Soleckých v obci Plavnica, ktorí nám zapožičali svoje súkromné priestory.
Pevne veríme , že naša pieseň sa Vám bude páčiť a pozitívne tak prispejeme k rodinnej vianočnej atmosfére vo Vašich domácnostiach. Šťastné a veselé Vám praje hudobná skupina SOUL.
Zdroj: TS