Už tento víkend vypukne festival Hody Trebatice pri Piešťanoch! 13. a 14. augusta 2021 na Motokárovej Dráhe v Trebaticiach zahrajú kapely Horkýže Slíže, HEX, INEKAFE, Gladiator, Konflikt, Sematam a mnohé ďalšie. Malí aj veľkí sa zabavia na kolotočoch a tí hladní majú možnosť navštíviť skvelú gastrozónu. Fanúšikovia behu sa môžu zapojiť do Festivalovej bežeckej fiesty. Areál festivalu otvára svoje brány o 13:30!
Hody Trebatice ponúkajú už tradične skvelú zábavu, atrakcie aj sprievodný program pre celú rodinu. Fanúšikovia dobrej hudby sa môžu tešiť na slovenskú stálicu Gladiator, ktorá si Hody Trebatice obľúbila.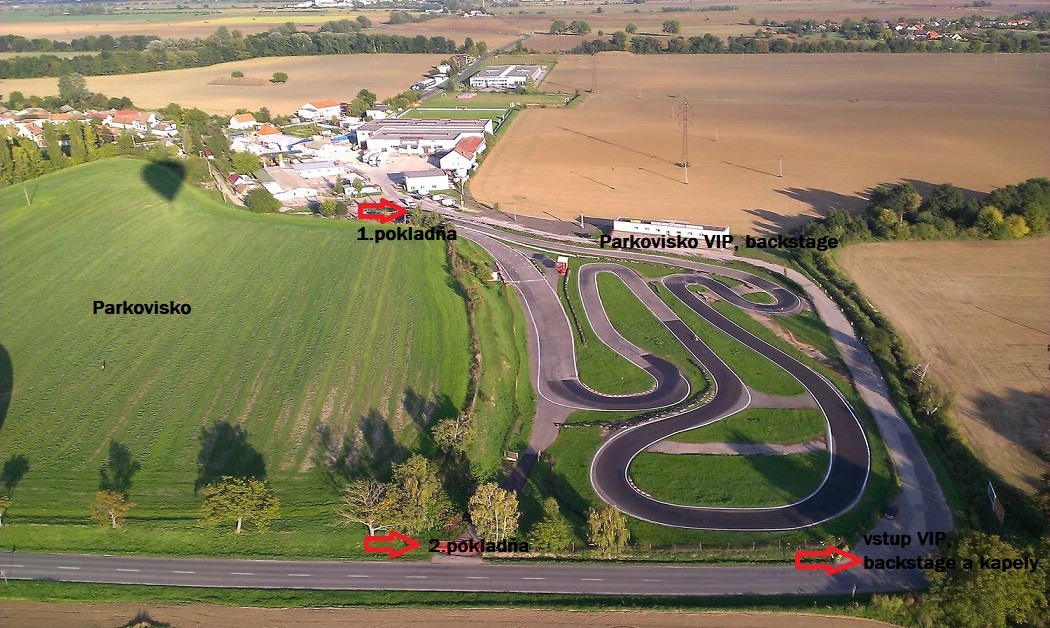 "Máme pripravený nový koncertný program zo starších aj novších pesničiek. Samozrejme zahráme aj našu novinku "Nechcem o teba prísť". Bude to rockový koncert so všetkým, čo k tomu patrí. Kontakt s našimi fanúšikmi nám veľmi chýbal, o to viac si teraz užívame letné koncerty a festivaly, kde sa spolu zabavíme. Na jeseň a zimu chystáme turné, tak veríme, že sa všetko podarí podľa plánu," teší sa Miko Hladký z Gladiatoru.
Okrem Gladiatoru na Hodoch Trebatice zahrajú kapely HEX, Horkýže Slíže, INEKAFE, Konflikt, Slniečko, The Youniverse, Los Brados, Bullet Holes, No Control či MF. Funky nášup odpáli nitrianska skupina Sematam.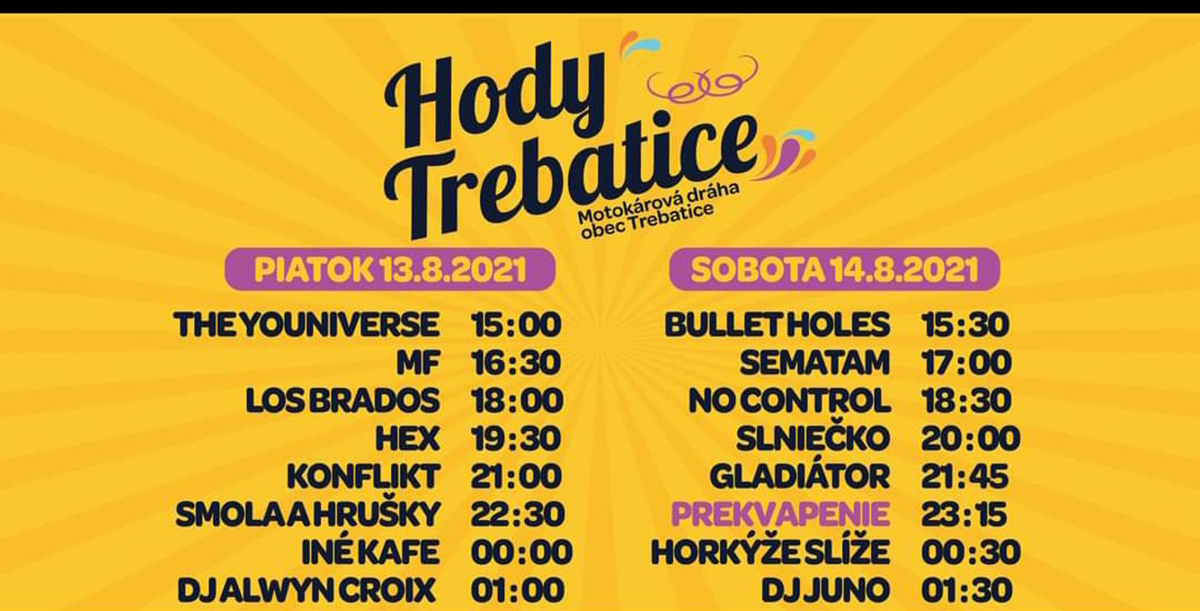 "Kapela Sematam sa už veľmi teší na Hody Trebatice! Je to skvelý festival, na ktorom sme už niekoľkokrát hrali a vždy to stálo za to. Aj tentokrát vám prinesieme trochu nitránskeho neakustického funky. Nebudú chýbať šlágre ako "De ste?!", "Ja a ty", "Nebezpečne dobrá" alebo "PVD" a tešiť sa môžete aj na najnovší singel "Bomba", ktorý sme zmajstrovali v spolupráci S Hudbou Vesmírnou. Príďte si zatrsať na hody Trebatice," pozýva líder Sematam Marek Kutnár.
13. a 14. augusta 2021 sa stretneme v areáli na Motokárovej Dráhe v Trebaticiach. Brány areálu sa otvárajú o 13:30. Pre návštevníkov budú otvorené dva vstupy a dve parkoviská.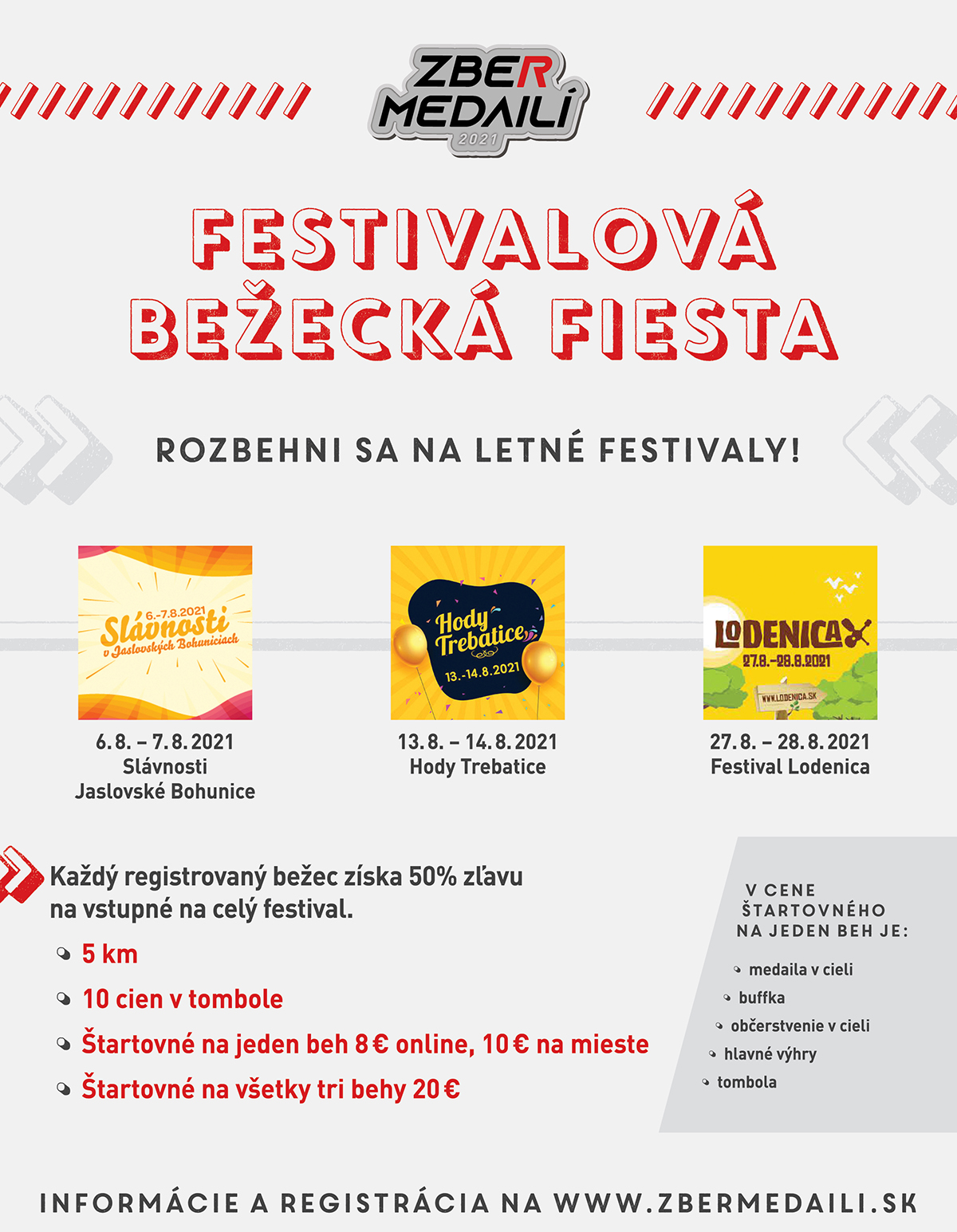 "Každý návštevník bude musieť mať so sebou platný negatívny test v prípade, že nie je zaočkovaný alebo prekonal Covid v predchádzajúcich 180-tich dňoch. Test akceptujeme AG nie starší ako 12 hodín, PCR test nesmie byt starší ako 48 hodín. Také sú nariadenia hygieny. Po zakúpení vstupenky či opáskovaní, bude treba nahlásiť vaše celé meno a telefónne číslo pre prípad kontaktovania. Gastrozóna bude samostatná zóna a z nej nebude možné vynášať jedlo ani nápoje do zóny pred pódium. Prosíme všetkých návštevníkov, aby dodržiavali platné nariadenia. Robíme to pre vás, aby všetko dobre dopadlo. Tešíme sa na vás," hovorí zástupca organizátora Martin Noga.
Fanúšikovia športu sa na festivale môžu zapojiť do špeciálneho behu s názvom Festivalová bežecká fiesta. Beh bude spojený s jedinečnou atmosférou a s krásnymi výhrami. Všetky informácie nájdete na https://www.zbermedaili.sk/2021/02/11/zber-medaili-festivalova-bezecka-fiesta/ Nenechajte si ujsť výbornú atmosféru, skvelú zábavu a zmes všetkých hudobných žánrov 13. až 14. augusta 2021 na Hodoch Trebatice. Čakajú vás kolotoče a fantastická gastrozóna. Vstupenky na festival si môžete kúpiť v sieti Prepredaj.sk https://predpredaj.zoznam.sk/sk/listky/hody-trebatice-2021-gastrofest/ a Ticketportal.sk https://www.ticketportal.sk/event/Hody-Trebatice-2021-Gastrofest a na Obecnom úrade Trebatice a v kaviarni Lokáll v Piešťanoch. Aktuálne informácie nájdete na facebookovej stránke https://www.facebook.com/hodytrebatice/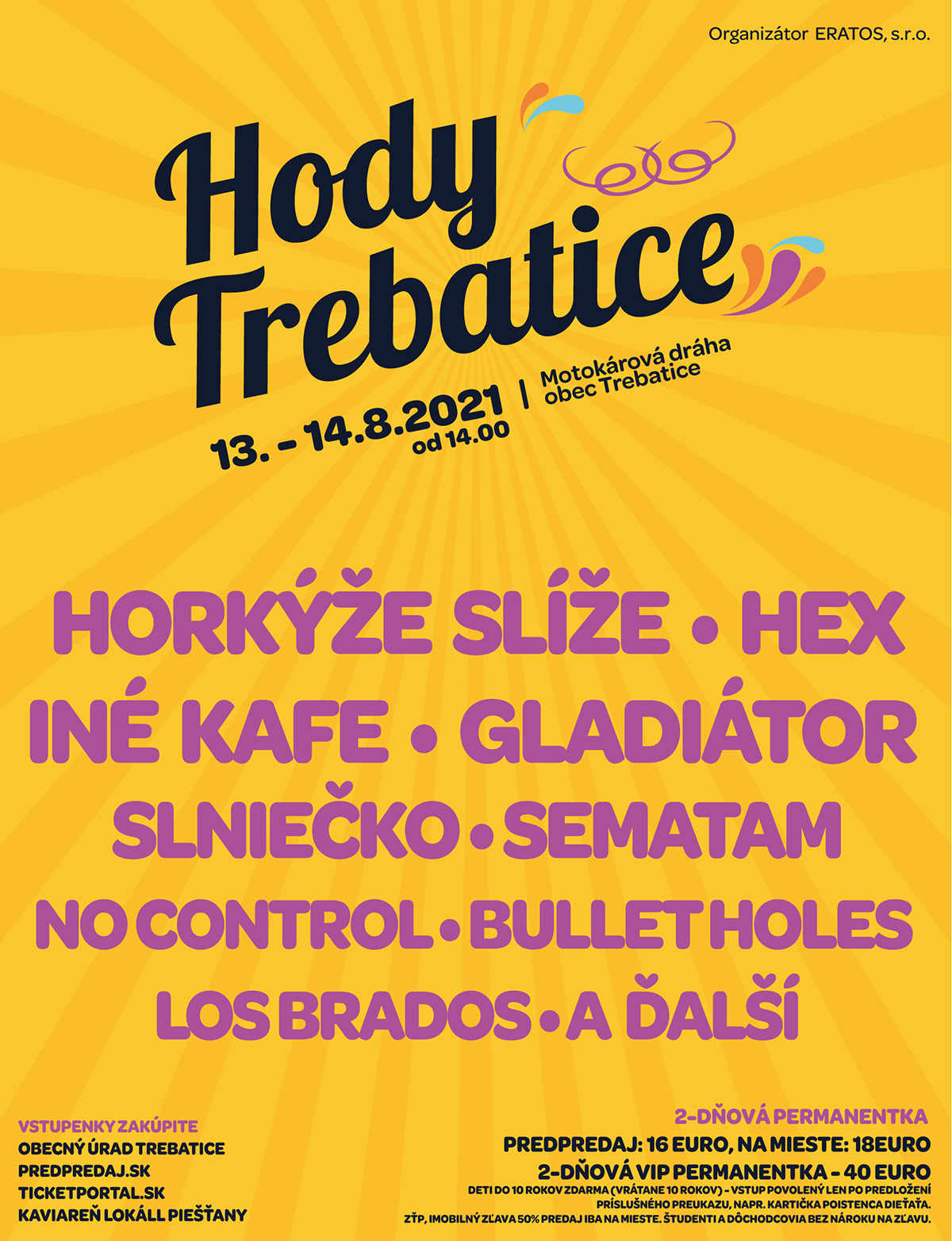 Zdroj: NK Factory