Milovníci dobrej fotografie, kultúry a umenia nájdu v novom rozšírenom vydaní knihy Châteaux po našom viac ako 120 fotografii opustených a chátrajúcich kaštieľov rozdelených do skupín podľa ich posledného využitia – sklady, školy liečebné ústavy, atď. Nájdu sa aj vtipné využitia ako napr. posilňovňa či kaderníctvo.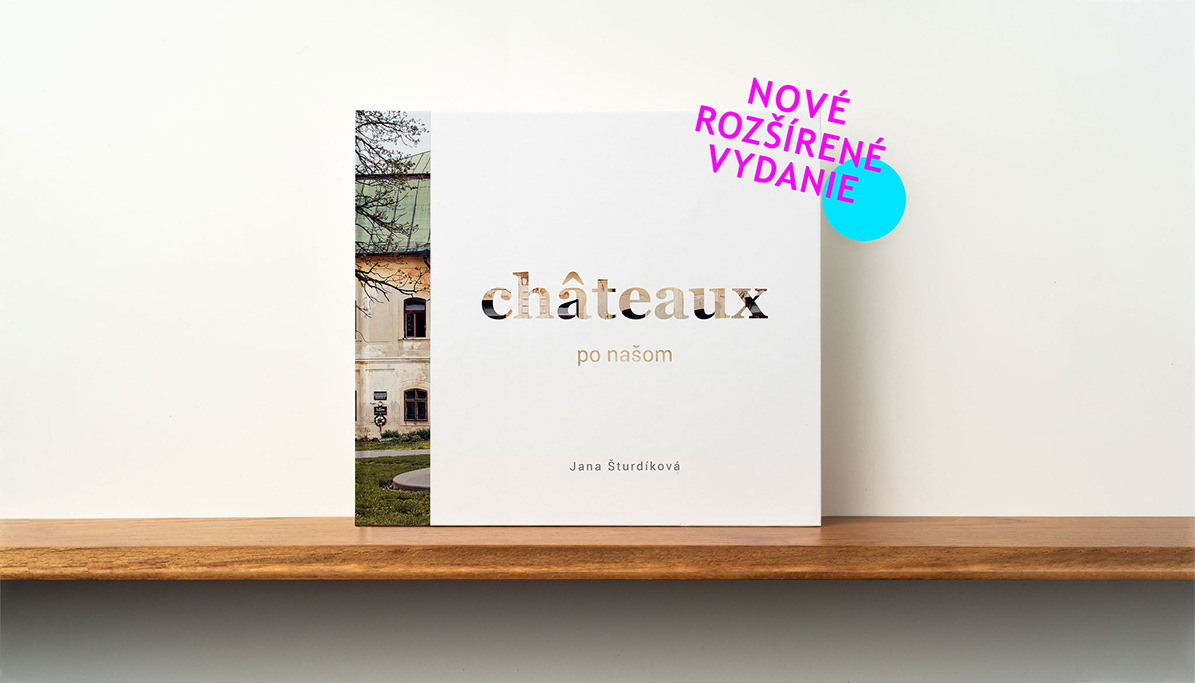 Na otázku, prečo práve takéto členenie Jana odpovedá: "Chcela som k téme pristúpiť originálne a priblížiť ju čo najširšiemu publiku. Snažila som sa projekt spracovať s nadhľadom a zároveň poukázať na to, že tu máme množstvo hodnotných stavieb, ktoré si zaslúžia našu pozornosť a pomoc." Práve teraz prebieha crowdfoundingová kampaň na StartLabe, aby knihu dokončila. "Ak bude o knihu naďalej veľký záujem, pridám ešte ďalšie fotografie. V knihe tak budú všetky opustené a chátrajúce kaštiele na Slovenku, ktoré sa dali odfotiť" hovorí Jana.
Na Slovensku máme stále veľa kaštieľov, ktoré potrebujú obnovu. V nedávnej minulosti sa s nimi nezachádzalo najlepšie. Pred rokom 1989, za socializmu, sa často využívali nevhodne a to sa podpísalo na ich terajšom zlom stave. Mnohé sa už opravili či opravujú, no stále je tu veľká skupina tých, ktoré na obnovu čakajú. Jana Šturdíková hľadá spôsoby, ako túto tému dostať medzi ľudí a ako dosiahnuť, aby sa situácia zlepšila. "Je dôležité, aby sa o tom vedelo a hovorilo a aby si ľudia vytvárali k týmto hodnotám pozitívny vzťah."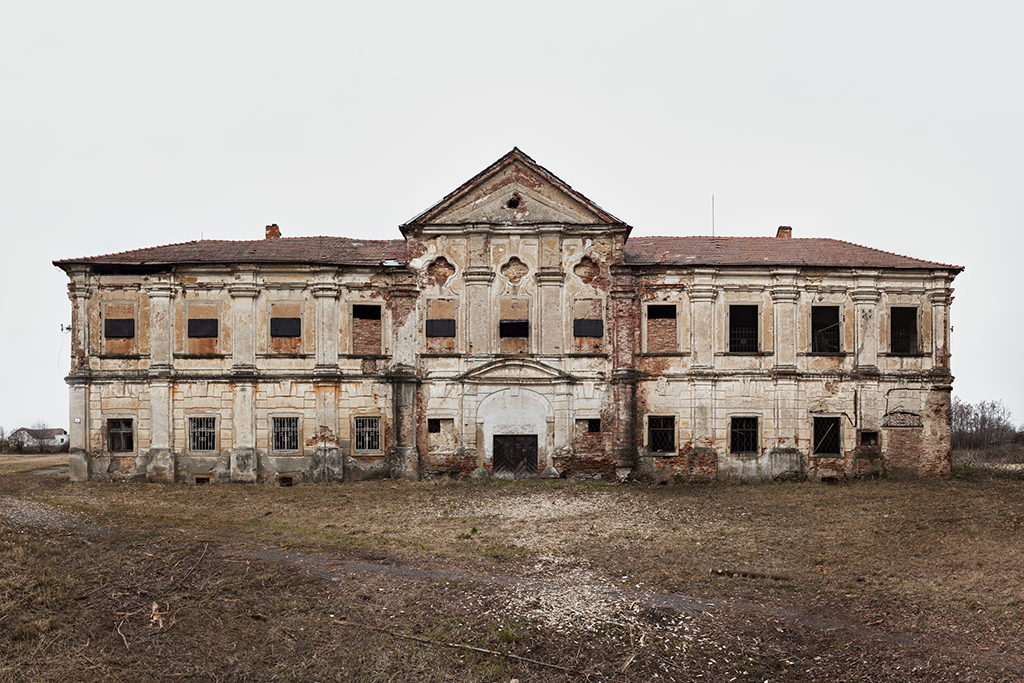 Fotografia má tú schopnosť, že jedným obrazom dokáže často povedať viac ako keby sa o veci napísal dlhý text. Keďže Jana vyštudovala fotografiu, rozhodla sa použiť ju na niečo, čo môže priniesť zmenu. Dôležitý je pritom aj počet fotografií v knihe: "Keď vidíte zopár kaštieľov, poviete si, je to škoda, stane sa, že niektoré nedopadnú dobre. Ale keď ich vidíte viac ako sto za sebou a zistíte, na čo sa využívali, zanechá to vo vás celkom iný dojem. Začnete rozmýšľať nad tým, že by bolo dobré urobiť niečo pre ich záchranu." Dôležitá je aj umelecká stránka "Snažila som sa, aby všetko malo jednotnú atmosféru a štýl a stavby čo najviac vynikli." Práve preto fotografovala, keď bolo zamračené, pri neutrálnom svetle a neboli listy na stromoch, aby často zarastené kaštiele bolo čo najviac vidno. "Keď je nafotené všetko čisto a jednotne, má to väčšiu silu." dodáva autorka.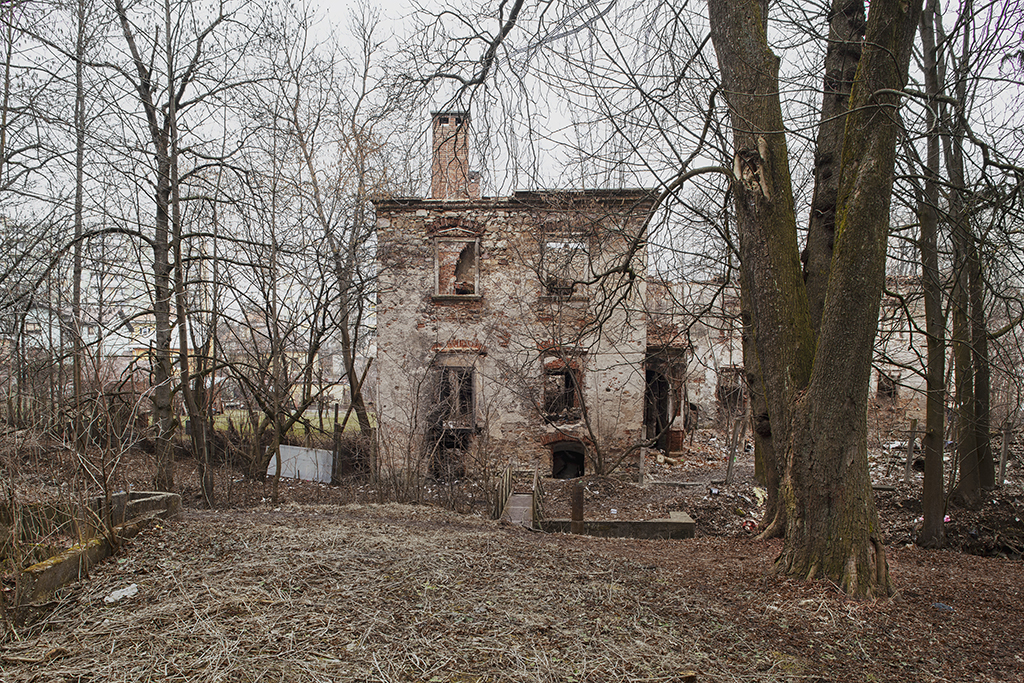 V crowdfoundingovej kampani sa rozhodla prejsť od fotografie aj k činom. Ak podporíte projekt nového rozšíreného vydania knihy, prispejete zároveň na obnovu kaštieľa v Jablonici. Časť peňazí z kampane pôjde na opravu kaštieľa, ktorý to naozaj potrebuje. "Podľa mňa je to správne. Chcem, aby sa projekt spojil so skutočným príkladom, kedy sa veci hýbu dopredu. Ak chceme veci zmeniť, dá sa to."
Link: https://www.startlab.sk/projekty/1912-chteaux-po-nasom-nove-rozsirene-vydanie–/
Prípadne: https://janasturdikova.com/
Zdroj: PR