26. ledna vychází nové album Tomáše Dvořáka aka Floexe. Shoulders of Giants je soundtrack ke stejnojmenné hře nezávislého newyorského herního studia Moving Pieces Interactive.
"I když deska vznikla původně jako soundtrack, vnímám ji jako plnohodnotný titul fungující sám o sobě. Je to možná celkovým stylem, který je energetičtější než mé předešlé soundtracky. Jsem zvědav, jak budou hudbu posluchači vnímat; je to cinematické techno nebo spíš elektroakustická nahrávka nové generace? Každopádně věřím, že je bude bavit minimálně tak hodně, jako mě bavilo ji skládat," zamýšlí se Floex.
Šest nových tracků stojí především na elektronických základech poháněných energií hutně vystavěných beatů. Precizně konstruované syntezátorové plochy rozmanitě mění charakter a napětí, elektronika osciluje mezi cinematičností a klubovou atmosférou. Akustické nástroje jako mandolína, nebo nahrávky primitivních fléten, se v reálném čase syntetizují a transformují do podob, které nechávají posluchače na vážkách, zda se jedná o zvukovou realitu či iluzi. Floex vás nechá zcela ponořit se do prostředí a přirozeně s ním plynout.
"Jedná se o první desku z mého nového studia v Úvalech a nahrávku, která je pro mě osobně přelomová ve svém zvuku. Jednotlivé skladby jsou do značné míry inspirované různými krajinami. Na otázky, jak zní krystalický svět, jak si představuji lesní elektroniku nebo tropickou muziku, najdete hudební odpověď ve formě jednotlivých skladeb," dodává Floex.
Hudebník, skladatel a producent Floex, působící na scéně od roku 1996, patří k průkopníkům elektronické hudby. Od šesti let jej formovala hra na klarinet, brzy si však vytvořil jedinečný organický atmosférický styl zahrnující elektronické i akustické nástroje. Za svá alba získal čtyřikrát hudební Cenu Anděl i nominace na ceny Vinyla, Apollo nebo evropskou cenu Quartz. Vedle řadových desek (Pocustone, Zorya), či spoluprací (Portrait Of John Doe s Britským skladatelem Tomem Hodgem), je nejen autorem soundtracků her Samorost 2, 3, Machinarium nebo Papetura, ale i řady unikátních interaktivních instalací a performance prezentovaných mj. na festivalech Ars Electronica (Linz), Nuit Blanche (Brusel) nebo Sonica (Glasgow).
Shoulders of Giants je šestým herním soundtrackem Floexe. Vychází v digitálním formátu u českého vydavatelství Minority Records. Floex Ensemble a Robot Josef vystoupí 26. března na pražském festivalu Struny dětem.
YouTube: Shoulders of Giants OST: https://youtu.be/bBlOo1H-SMk
Multilink: https://lnk.to/sog-ost
Web Shoulders of Giants: https://www.movingpieces.io/sog
Shoulders of Giants herní trailer: https://youtu.be/kHwU3l8uHVI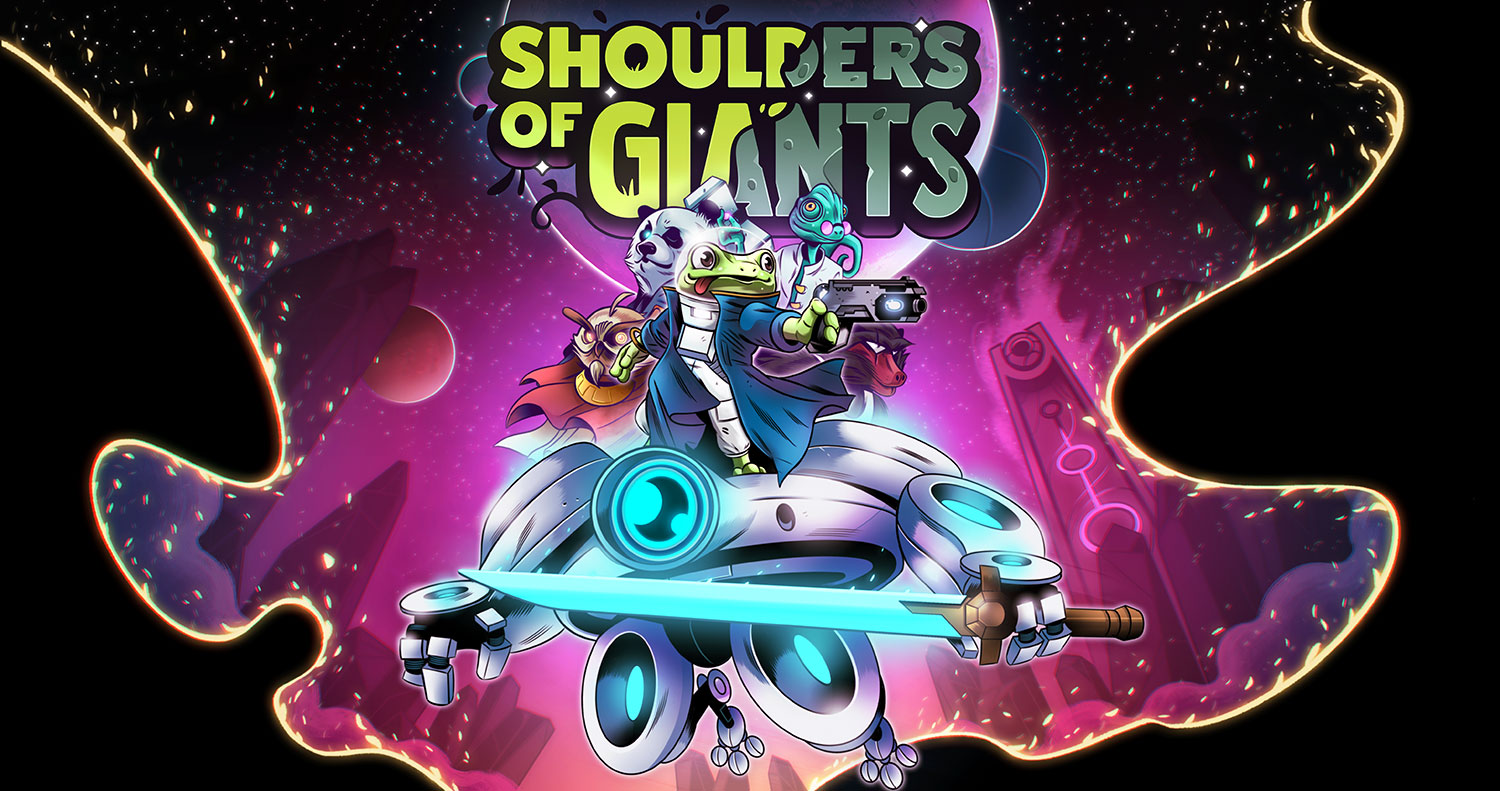 Zdroj: TS