Španielska sála Pražského hradu bude v pondelok 30. augusta hostiť 20 finalistiek a finalistov súťaže Schwarzkopf Elite Model Look 2021 pre Českú a Slovenskú republiku. Súťaž Elite Model Look je najprestížnejšou modelingovou súťažou na svete, do ktorej sa každý rok prihlásia státisíce záujemcov z viac než 30 krajín.
O budúcich modelkách bude rozhodovať porota zložená z odborníkov z oblasti módy, kultúry a médií, partnerov projektu a zahraničných modelingových agentov. V porote zasadnú napríklad riaditeľka Elite London Miranda C. Speransky, riaditeľka Elite Milan Elena Mansueto či spolumajiteľ agentúr Elite Prague a Elite Bratislava, riaditeľ súťaže pre Českú a Slovenskú republiku, Saša Jány. "Som veľmi rád, že projekt Schwarzkopf Elite Model Look je už niekoľko desaťročí najefektívnejšou platformou hľadania nových modelingových talentov u nás. Dokazuje to i jubilejný 30. ročník, ktorý v Čechách a na Slovensku organizujeme. Modeling sa v poslednej dobe snažíme modernizovať. Chceme, aby sa z finalistov stali ambiciózni a inšpirujúci mladí ľudia, ktorí vedia, kým chcú byť . Veríme, že nová generácia našich modeliek a modelov pochopila, že existuje mnoho podôb krásy a uvedomujú si svoju jedinečnosť," hovorí k projektu Saša Jány.
Scénu v rámci tohto ročníka navrhol renomovaný scénograf Marek Cpin. Pozvaní hostia sa môžu tešiť na zahraničného hudobného hosťa z Paríža.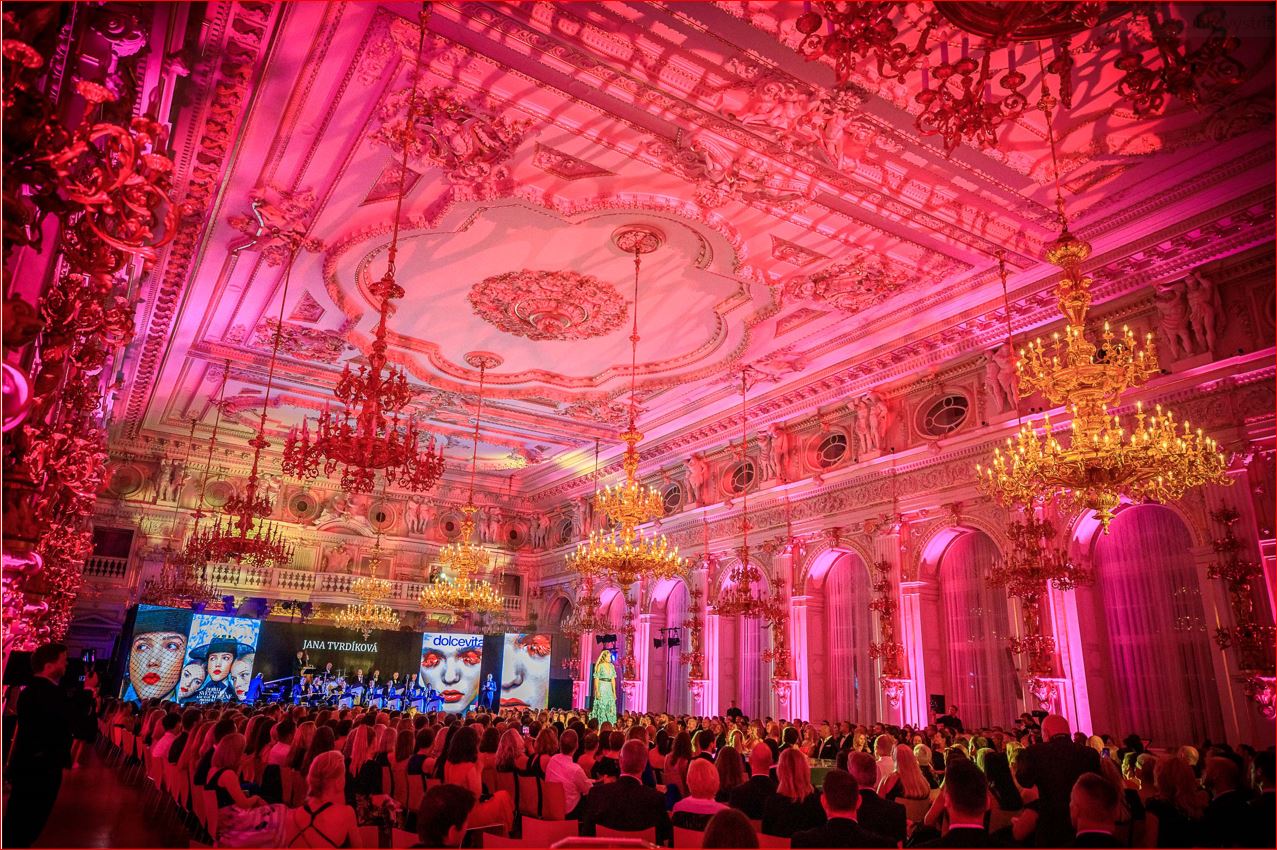 I tento rok sa v exkluzívnej prehliadke predstavia topmodelky agentúr Elite Prague a Elite Bratislava, napríklad ambasádorka projektu Schwarzkopf Elite Model Look SR 2021, Michaela Kocianová, víťazka svetového finále EML 2013 Eva Klímková, české a slovenské topmodelky Daniela Kociánová, Barbora Brušková, Sasha Gachulincová, Stan Stanislavová a víťazky svetového finále EML 2014 Bára Podzimková , či EML 2016 Jana Tvrdíková.
Hlavným módnym partnerom finálového večera sú butiky THE BRANDS MEN a THE BRANDS WOMEN z portfólia spoločnosti Luxury Brand Management, ktorá v Českej republike zastupuje viac než dve desiatky najvyhlásenejších módnyh domov, ako napríklad Bottega Veneta, Valentino, Givenchy, Alexander McQueen, Balmain, Balenciaga, Saint Laurent, Dsquared2, Loewe a mnoho ďalších. Všetky ich butiky nájdete na pražskej Parížskej ulici. O styling celého večera sa postará hlavný stylista THE BRANDS a módny návrhár Lukáš Macháček.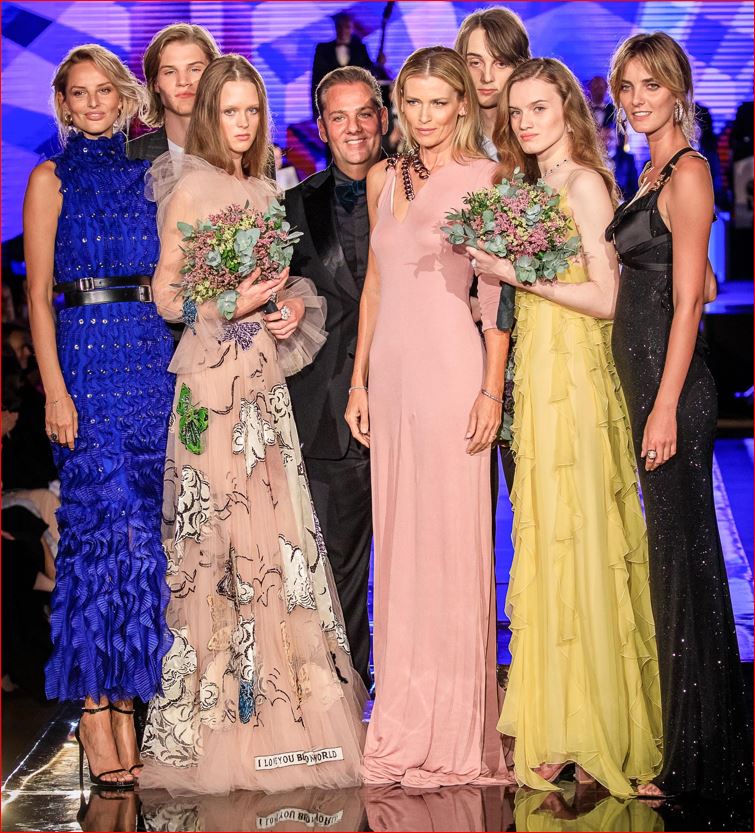 Agentúra Elite sa i tento rok spojila s úspešnou značkou vlasovej kozmetiky Schwarzkopf, ktorá sa stala hlavným partnerom a spoluorganizátorom súťaže. Vlasová kozmetika Schwarzkopf v minulosti dlhodobo spolupracovala so svetovo známymi celebritami, vrátane topmodeliek ako napr. Claudia Schiffer a Heidi Klum a už po niekoľkýkrát sa stala súčasťou jedinečného projektu objavujúceho budúce hviezdy modelingového priemyslu.
"Značka Schwarzkopf má svoje stabilné postavenie na trhu vlasových produktov už viac než 120 rokov. Pre mnohých je preto symbolom krásnych a zdravých vlasov. Jej dlhodobý úspech tkvie nielen v kvalitných produktoch a neustálom zlepšování, ale i v spojení s radou osobností zo sveta modelingu. Preto nás teší, že i v Čechách a na Slovensku môžeme pokračovať s Elite Model Look v spolupráci a byť tak generálnym partnerom nejprestižnejšej modelingovej súťaže i tento rok. Pevne verím, že naša spolupráca s Elite Model Look pomôže ďalším talentovaným modelkám a modelom presadiť sa vo svetovom merítku", hovorí k projektovému partnerstvu Karolína Markiewicz-Kuskowska, riaditeľka divízie Beauty Care ČR a SR."
Stabilným partnerom súťaže je značka Rowenta, ktorá s agentúrou Elite spolupracuje od roku 2006. Rowenta ponúka exkluzívne rady inovatívnyh produktov pre starostlivosť o vlasy a telo, ktoré si obľúbili milióny užívateľov po celom svete. Oficiálnym kozmetickým partnerom je značka The ONE od Oriflame. Ďalším partnerom je lifestylový magazín Feminity.
V priebehu dvoch mesiacov sa uskutočnilo v obchodných centrách po celej Českej a Slovenskej republike celkom 21 castingov, ktoré prilákali pozornosť veľkého množstva mladých žien a mužov. Sústredenie pred samotným finále prebehne od 25. augusta v pražskom hoteli Ambassador Zlatá Husa, kde budú zároveň finalistky a finalisti ubytovaní. Pred otvorením galavečera budú mať hostia možnosť vychutnať si exkluzívne šampanské G.H.Mumm.
"Som vďačný, že finálový galavečer Schwarzkopf Elite Model Look ČR a SR môže prebehnúť a dá priestor novej mladej generácii talentov naštartovať svoju profesionálnu dráhu. Dnes sa hľadá silná osobnosť, ktorá sa chce do budúcna rozvíjať. Verím, že národní víťazi, ktorých porota vyberie v nádherných priestoroch Španielskej sály Pražského hradu, budú skvele reprezentovať svoje krajiny na svetovom finále v Barcelone", dodáva Saša Jány, riaditeľ súťaže. Prestížna akcia každoročne hostí aj mnoho zaujímavých osobností z rôznych sfér. Pravidelne tu vídame napríklad Moniku Babišovú, Helenu Vondráčkovú, Gabiku Drobovú, Alenu Pallovú, Danielu Peštovú, či Soňu Skoncovú. Na ostatnom finále sme stretli aj speváka Davida Key, ktorý sa tu dokonca spriatelil s víťazom súťaže, bratislavčanom Andrejom Chamulom. Následne spolu absolvovali aj niekoľko charitatívnych akcií. Ako sme sa dozvedeli, David sa na pražský hrad chystá opäť. "Moja dvorná módna dizajnérka Andrea Koreňová zo Sicily Style, pre mňa a môjho manažéra Erika Kollárika už pripravuje špeciálny outfit. Čo to presne bude, zatiaľ veľmi netušíme ani my. Vraj sa máme nechať prekvapiť," povedal nám David tajomne.
Zdroj: TS