Festival TrutnOFF BrnoON, který se před třemi lety po sporech s místní radnicí přestěhoval z Trutnova do Brna, se uskuteční od 18. do 21. srpna Na Střelnici a bude věnován míru a svobodě Ukrajiny. Vedle již oznámených The Sisters of Mercy či Anety Langerové zveřejňuje další kapely. Přijedou indie rockový The Subways, premiérově zde vystoupí slovenská punková legenda Davová psychóza, čeští rappeři Mutanti hledaj východisko nebo moravská cimbálovka.
Dnes již z většiny dívčí kapela, britští The Subways vzkazují: "Když jsme slyšeli, že TrutnOFF BrnoON Open Air Festival je tento rok věnovaný Ukrajině, znovu jsme se do nich zamilovali. Stoprocentně stojíme za lidem Ukrajiny a za jejich bojem proti invazi sil Putinova autoritářského režimu. Hodně lásky, The Subways"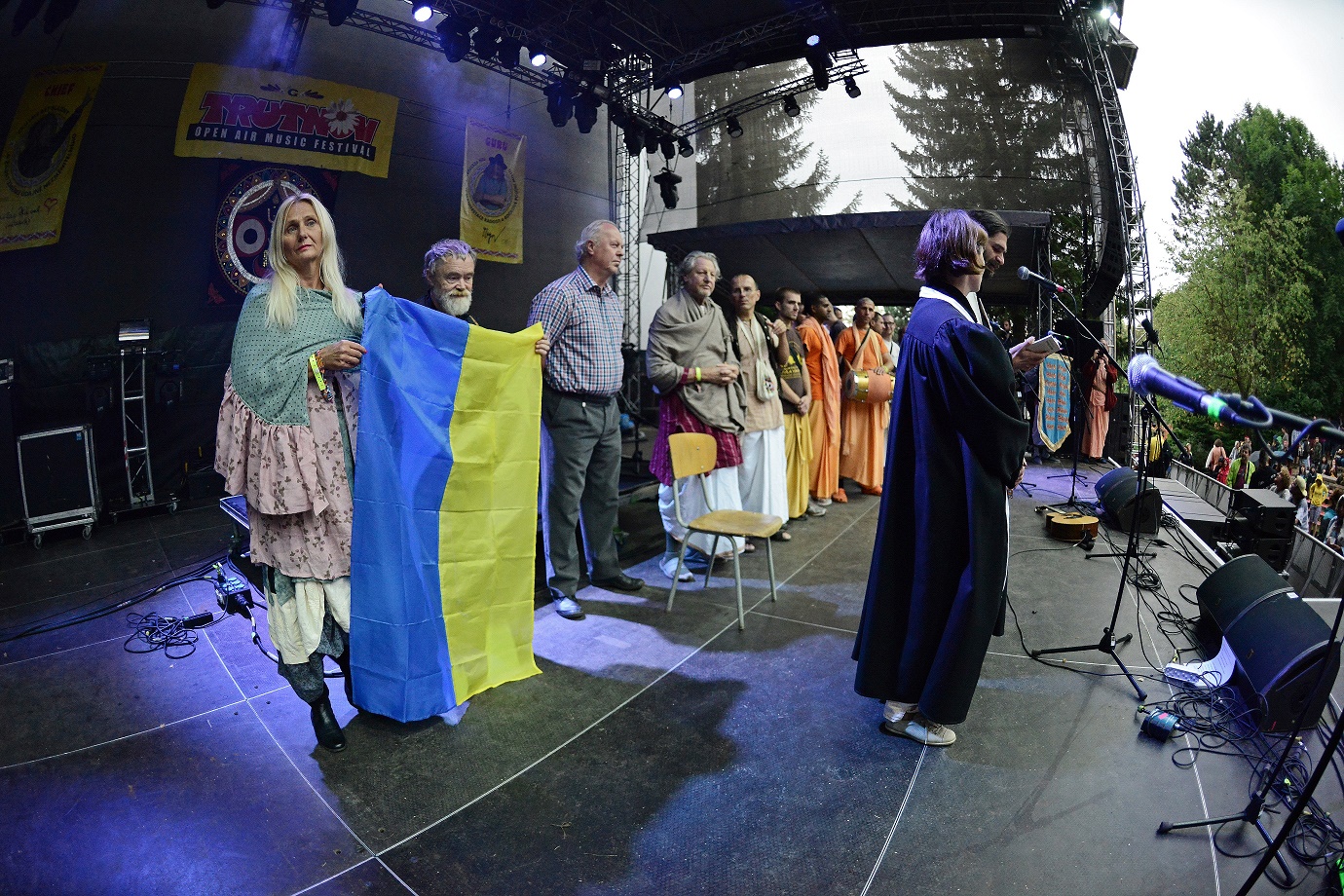 "On hearing that TrutnOFF BrnON Open Air Festival is dedicating this year's event to Ukraine, we fell in love with them all over again. We 100% stand with the people of Ukraine in their fight against the invading forces of Putin's authoritarian regime. Lots of love, The Subways."
Každoroční věnování se promítá i do programu festivalu
TrutnOFF v Brně zahájí v areálu Na Střelnici první den ve čtvrtek 18. srpna bohoslužba za čtyři dny míru a přátelství. V jeho rámci se letos uskuteční i diskuze o svobodě Ukrajiny. Festival tím navazuje na svoji dlouholetou tradici každoročního věnování festivalu. Pořadatelé tak obvykle reagují na aktuální společenské a politické události nebo připomínají jim blízké osobnosti či občanské iniciativy. Letošních debat se zúčastní například novinářka a bývalá disidentka Petruška Šustrová nebo spisovatel a investigativní novinář Jaroslav Spurný z Respektu. Další účastníci jsou v jednání podle aktuální situace.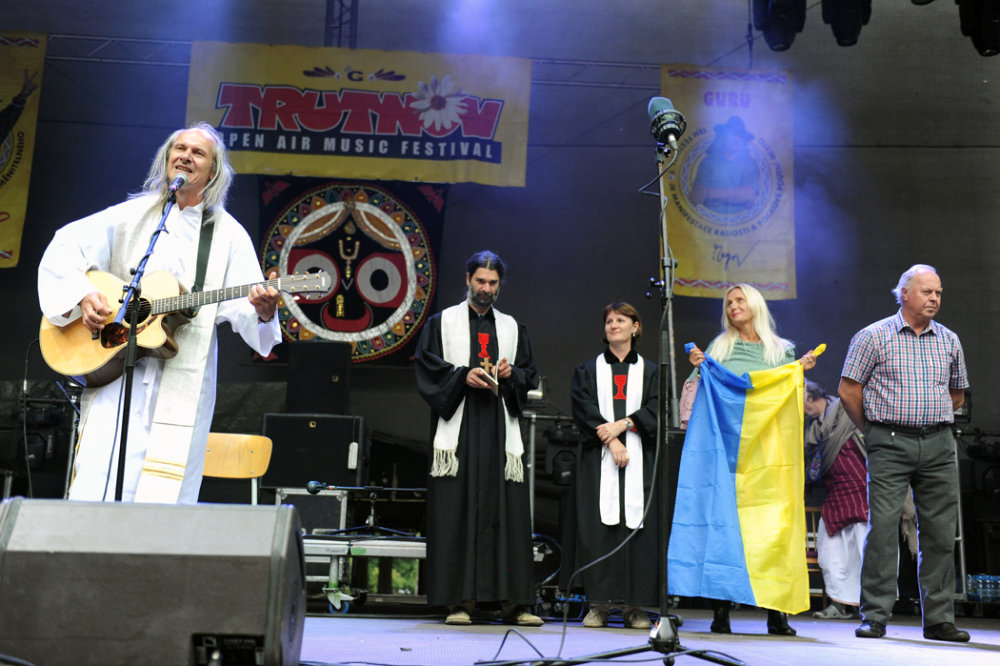 Prohlášení pořadatelů TrutnOFF BrnoON Open Air Festivalu
"Ruský medvěd se opět probudil a chce se nažrat. Krym nestačil. Útok na svobodnou zemi považujeme za útok na život a svobody nás všech. Festival přes pětatřicet let tradičně pořádáme okolo data připomínajícího sovětskou okupaci 21. srpna 1968. Za naši sedmatřicetiletou historii jsme ale nikdy nebyli nuceni reagovat na takto bezprostřední okupaci evropské země, nedaleko našich hranic, která byla opět napadena ruským agresorem. Již v roce 2014/15, po prvním ruském vpádu na Ukrajinu a událostech na kyjevském Majdanu, jsme festivalem připomínali svobodu pro Ukrajinu. Věříme, že se tento konflikt nepřenese do dalších evropských republik a diktátorovi z východu bude utípnut tipec. Nelze nic podceňovat. Dejte míru šanci!".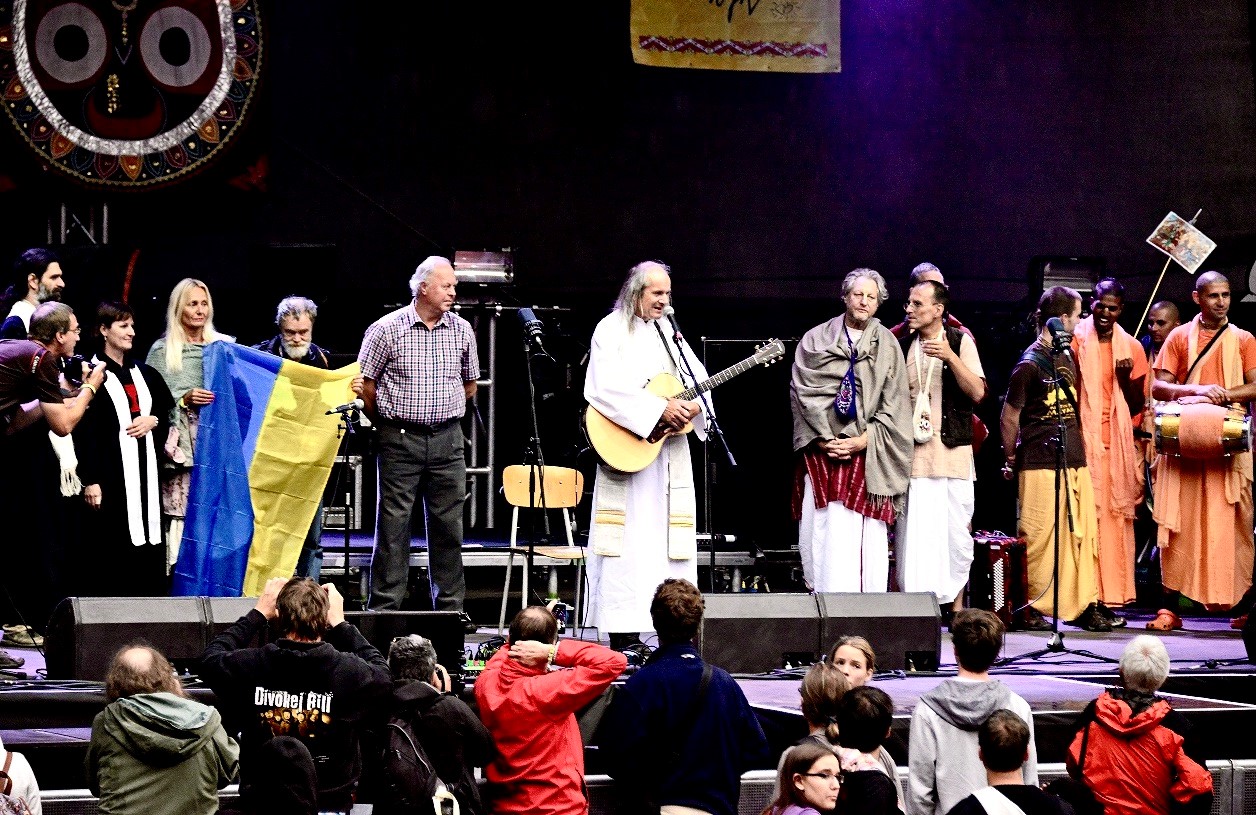 "Jak jsme již uvedli v roce 2015, nedej Bože – kdyby tento konflikt přerostl, nemuseli bychom se už těšit na žádné festivaly, protože by žádné nebyly. Nebylo by kam jezdit a z čeho se radovat. V parafrázi na slova filozofa Erazima Koháka, nyní jsme skutečně na jedné lodi, která, když se potopí, tak na ničem jiném už nebude záležet. Naše planeta bude mít úplně jiné starosti. Letošní festivalové setkání zasvěcujeme míru, přátelství a svobodě na Ukrajině. Vrazi a diktátoři nemají mít v civilizované společnosti místo. Jsme s vámi," uvádějí pořadatelé.
Festival oznamuje další kapely
Na festival TrutnOFF BrnoON dorazí v srpnu na brněnskou Střelnici také dnes z větší části dívčí rocková kapela The Subways, která si na festivalu v roce 2008 odbyla svůj tuzemský křest. Protipólem jim budou na festivalu premiérově mladí rappeři Mutanti hledaj východisko, slovenská punková legenda Davová psychóza, Vložte kočku, legendární Flamengo či písničkář Jaroslav Hutka nebo moravská cimbálovka. Již dříve pořadatelé oznámili kultovní The Sisters of Mercy z Británie nebo Michala Prokopa & Framus Five, Anetu Langerovou či Vypsanou fixu.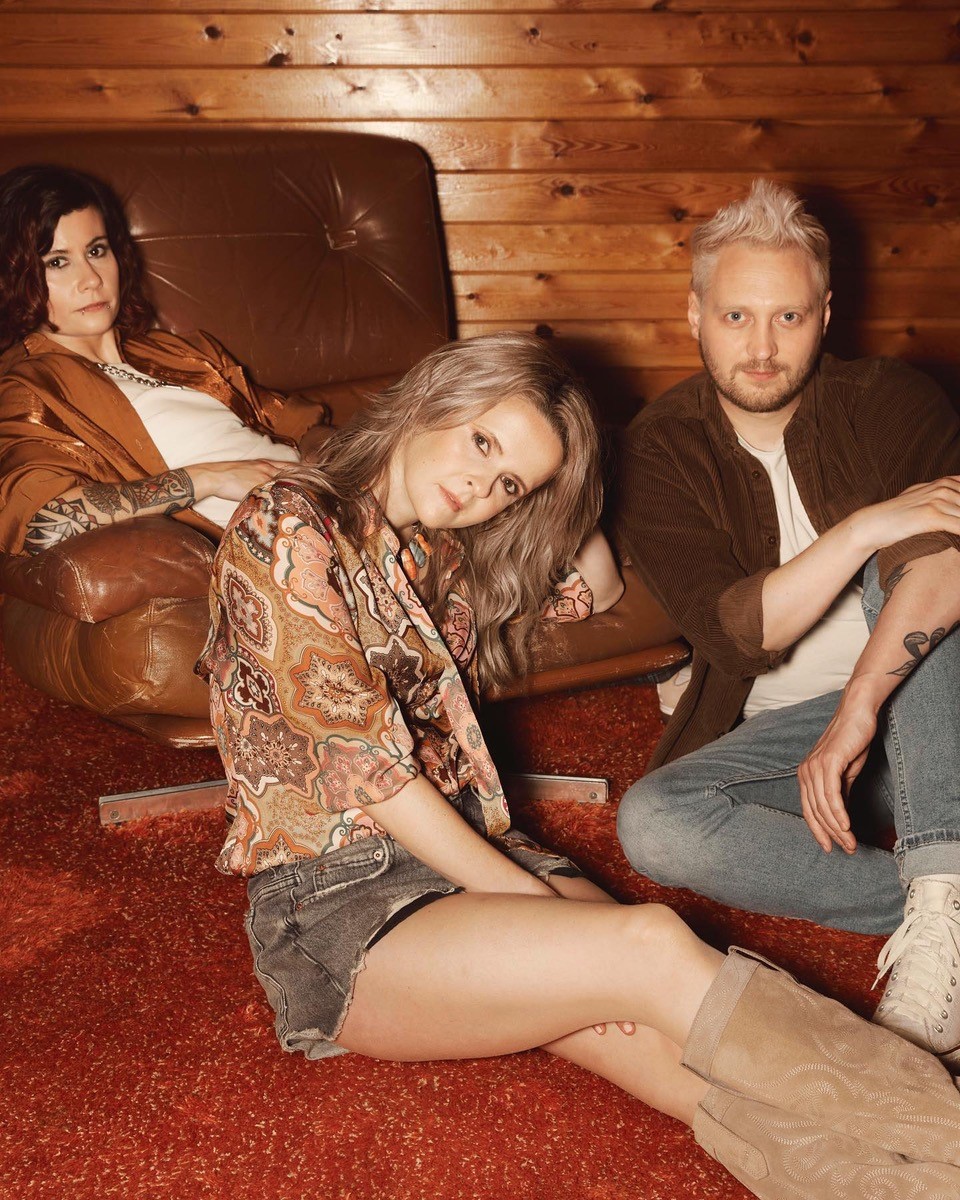 "I letos budeme vítat první návštěvníky, podobně jako v roce 2015, kdy jsme festival věnovali náboženské toleranci a svobodě na Ukrajině, občerstvením v podobě chleba se solí. Tentokrát však nikoliv s vegetariánským borščem, ale ukrajinskou houbovou soljankou," uvádí k tomu zakladatel festivalu Martin Geronimo Věchet.
Pořadatelé nabídli ubytování ve svých domovech
"Hned první den ruské okupace Ukrajiny jsme měli jasno, čemu letos festival zasvětíme. Nabídli jsme pro uprchlíky ubytování v našich domech a bytech. Nyní čekáme, kdy nám bude někdo přidělen. A podobně jako vloni, kdy jsme poskytli pomocnou ruku postiženým tornádem na Moravě, i letos nabídneme uprchlíkům před okupací Putinovou armádou vstup zdarma či za výhodných podmínek. Pozvali jsme i známou ukrajinskou kapelu, ale jejich zpěvák v těchto dnech odešel bojovat," uvádí k tomu organizátorka festivalu Eva Lipová Navrátilová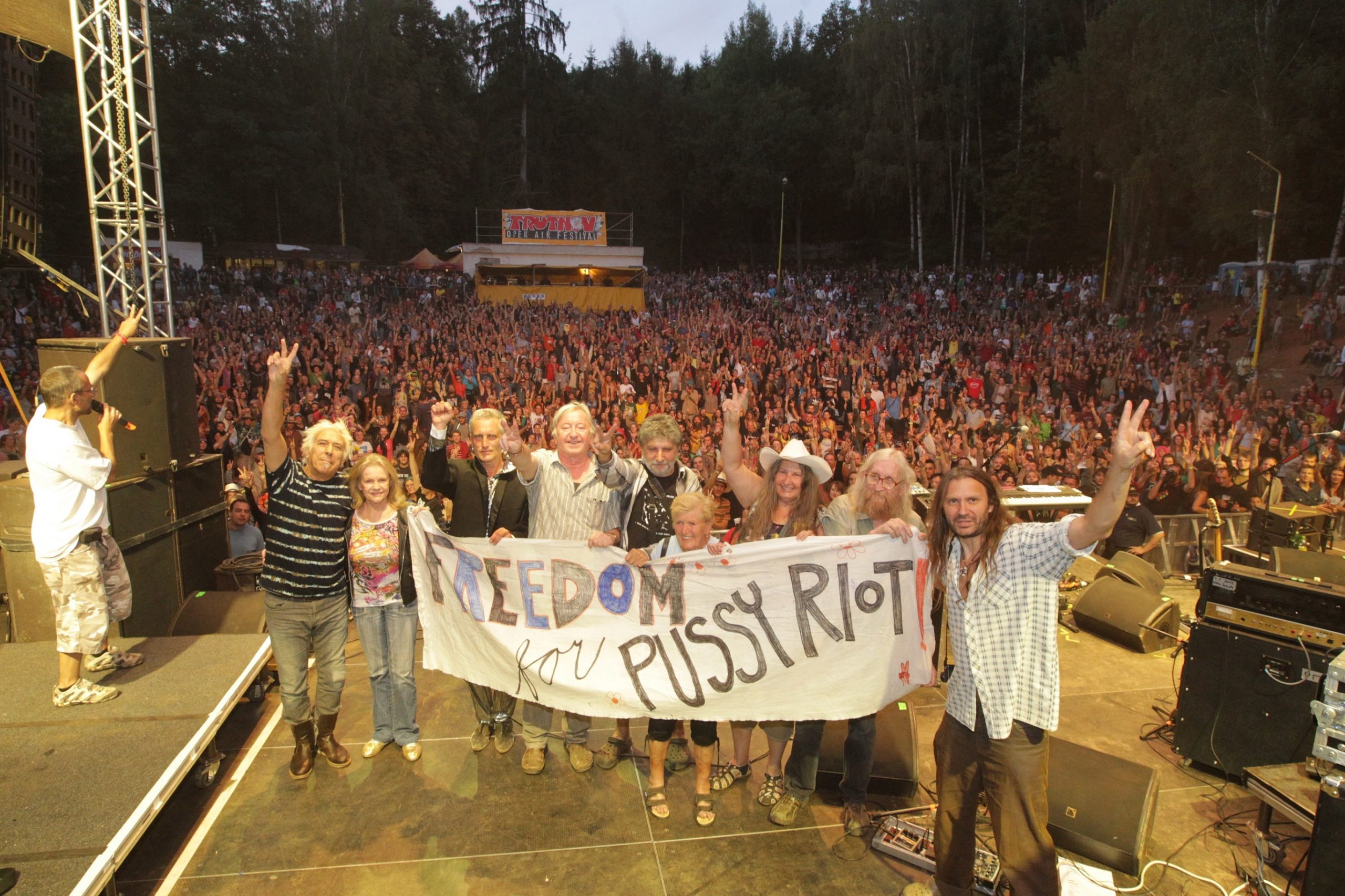 Festival v minulém roce podpořila i kancelář slovenské prezidentky Zuzany Čaputové a podporu festivalu vyjádřila rovněž bývalá první dáma Dagmar Havlová.
Nejlevnější vstupenky lze nyní objednávat na webových stránkách festivalu za cenu 1500 Kč. Pořadatelé tradičně zachovávají i trutnoffskou tradici, kdy je při objednání devíti vstupenek desátá zdarma.
Geronimo Tribe
Eva "Lipová" Navrátilová – organizátorka festivalu
Marta "Indiánka" Věchetová Vrbová – organizátorka festivalu
Martin "Geronimo" Věchet – zakladatel festivalu
Zdroj: TS