Fatima Al Qadiri, Caterina Barbieri a trio AMM sú jednými z lákadiel festivalu NEXT, ktorý do Bratislavy už devätnásty rok prinesie prierez najzaujímavejšieho diania na scéne inovatívnej hudby a zvukového umenia. Divákov čakajú štyri dni originálnych hudobných prístupov, nepočutých zvukov, spontánnych improvizácií a multimediálnych projektov, ktoré doplnia prednášky a workshopy.
Od 28. novembra do 1. decembra sa v A4 a ďalších priestoroch v Bratislave odohrá vyše dvadsať koncertov a performancií umelcov z USA, Kanady, Talianska, Veľkej Británie, Holandska, Maďarska, Slovenska a ďalších krajín. "Štýlové rozpätie je široké a siaha od elektroakustickej avantgardy zásadných svetových postáv, cez improvizovanú hudbu, experimentálne nástroje až po vizionársku elektroniku na pomedzí klubovej hudby," uviedol umelecký riaditeľ festivalu Slávo Krekovič. Všetkých umelcov spája zámer prinášať nové, svieže prístupy so žánrovým nadhľadom.
Talianska nová vlna na NEXTE!
Medzi najpútavejšie mená tohtoročného vydania patria zástupcovia takzvanej Talianskej novej vlny Caterina Barbieri a dvojica Primitive Art. Barbieri je jedným z najpozoruhodnejších objavov minulého roka. Jej debutový album sa umiestnil v takmer všetkých výročných rebríčkoch. Mladá hudobníčka skúma potenciál hypnotických efektov psychoakustickej repetície na ľudskú myseľ. Jej indickou tradíciou podložený prístup ku kompozícii vyúsťuje do prekvapivo organických zvukových obrazcov.
Primitive Art spájajú svojským spôsobom apokalyptický dub a ozveny industriálu. EP pre vydavateľstvo Arcola – sub-label legendárneho Warp Records, charakterizujú intenzívne perkusívne a vokálne ataky pohybujúce sa na zvláštnom rozhraní chladnej artificiality a animálnej vitality. Ich koncerty sú povestne hypnotickým zážitkom.
Veľké mená aj nováčikovia
Medzi etablované mená, ktoré sa pravidelne objavujú na prestížnych festivaloch, patrí aj Fatima Al Qadiri. Pôvodom kuvajtská producentka patrí medzi špičku súčasnej futuristickej, koncepčne vyhranenej elektroniky zastrešenej pod značkou Hyperdub (Burial, Kode9, Laurel Halo). Virtuálne svety či vojna cez prizmu videohier – jej chladný sinogrime je rovnako politicky angažovaný ako úderný. Kvázi tradičné nástroje, odľudštené chorály a súčasnú klubovú produkciu na NEXTe predstaví v novom šate v rámci audiovizuálnej performance Shaneera, ku ktorej vytvorila projekciu berlínske štúdio Transforma.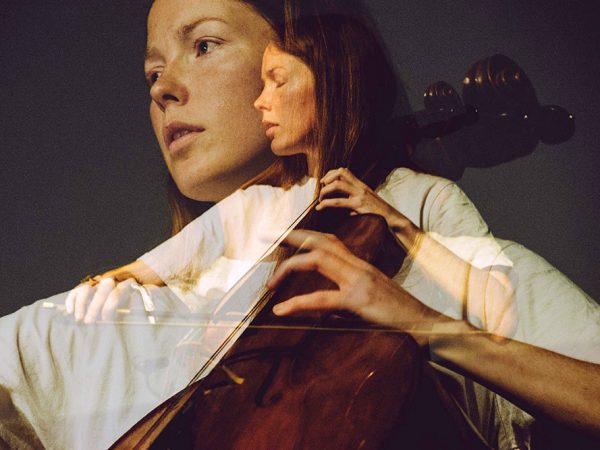 Hoci od založenia legendárneho britského zoskupenia AMM ubehlo viac než polstoročie, Eddie Prévost, John Tilbury a Keith Rowe stále dokážu strhnúť svojim angažovaným a zároveň radikálnym posolstvom, spočívajúcim v neustálej redefinícii voľnej improvizácie. Stopovať dejiny improvizovanej hudby bez AMM by bolo nemožné: títo hudobníci stoja priamo za jej vznikom v 60. rokoch.
Festival predstaví rad špeciálnych projektov a dve premiéry: žijúca legenda elektronickej hudby Peter Zinovieff – inovátor a spolutvorca syntetizátorov z dielne londýnskych EMS – Electronic Music Studios, ktorý výrazným spôsobom ovplyvnil zvuk 70. rokov (Pink Floyd, Tangerine Dream, …) sa predstaví v duu s violončelistkou Lucy Railton, ktorej prístup je usadený medzi klasickou inštrumentálnou tvorbou a experimentálnou elektronikou.
…a ďalšie špeciálne projekty
NEXT však zďaleka nie je len o veľkých menách. Maďar Bálint Szabó s projektom Gosheven podrýva a ohýba postavenie európskej hudobnej tradície, obchádza vyčerpanosť súčasného ladenia a inšpirácie nachádza v iných, viac či menej zabudnutých tonálnych systémoch, ktoré sa zhmotňujú v jeho pomaly plynúcich skladbách. Koncert na NEXTe bude vyvrcholením Szabóvej jesennej rezidencie v A4 v rámci Visegrad Artist Residency Program.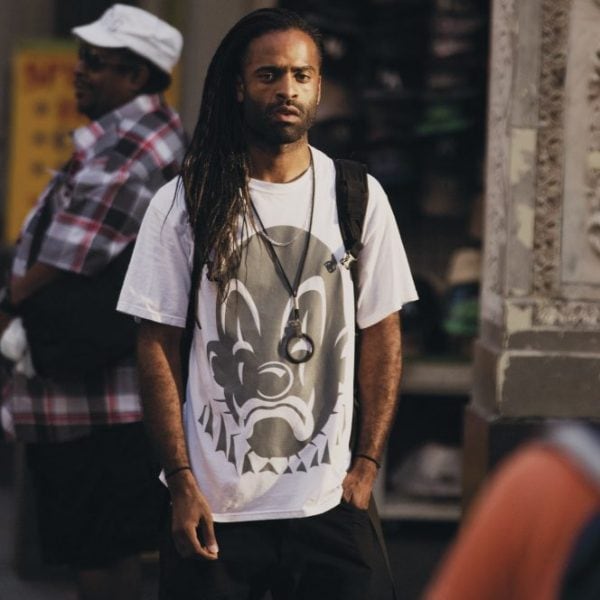 Súčasnú futuristicky ladenú elektroniku bude reprezentovať hneď niekoľko umelcov. Kryštalicky čisté polyrytmy vyskladané do precíznej štruktúry to je v skratke projekt Jung An Tagen, ktorý demoluje všetky mantinely medzi živelnosťou techna a sterilnosťou konceptuálnej elektroniky. Audiovizuálna performance je prezentovaná v spolupráci s platformou SHAPE a rakúskym festivalom Musikprotokoll.
Zážitkom bude intenzívny, až laboratórny spektákel DATANOISE kanadskej dvojice Pierre-Luc Lecours a Alexis Langevin-Tétrault, ktorý preskúma interakciu medzi gestom, svetlom, zvukom a priestorom, eskalujúcu do extrémneho fyzického zážitku pre všetky zmysly. ŽTrio Shitney opráši improvizáciu od strnulého elitárstva.
Mäss x NEXT uvedie legendu Total Freedom

Na minuloročnú klubovú noc nadviaže NEXT s hneď niekoľkými vzácnymi hosťami. V rámci spolupráce s klubovou značkou Mäss sa predstaví krstný otec legendárneho vydavateľstva Fade to Mind (Kelela, Kingdom), newyorský DJ a producent Total Freedom. Ten je povestný svojimi eklektickými setmi spájajúcimi celé spektrum súčasnej klubovej tvorby.
Druhá vlna zlacnených festivalových pasov je dostupná len do 1. novembra alebo do ich vypredania cez Interticket.sk. Viac info na Facebook evente alebo na webe nextfestival.sk.
Caterina Barbieri Live @ Boiler Room
https://www.youtube.com/watch?v=W25FTlO42VY&t=957s
Caterina Barbieri – Scratches on the Readable Surface (Important Records)
https://www.youtube.com/watch?v=u9qo_sRl-ig&list
Fatima Al Qadiri – Shanghai Freeway (Hyperdub)
https://www.youtube.com/watch?v=PtcktOsEpvQ
Gosheven – Leaper (Opal Tapes)
https://www.youtube.com/watch?v=N7i-wZmYtKc&t=1s
Festival NEXT 2018 sa uskutočí s podporou z verejných zdrojov z Fondu na podporu umenia, programu EU Kreatívna Európa, Bratislavskej regionálnej dotačnej schémy, SOZA a grantovej schémy Hl. mesta Bratislavy Ars Bratislavensis.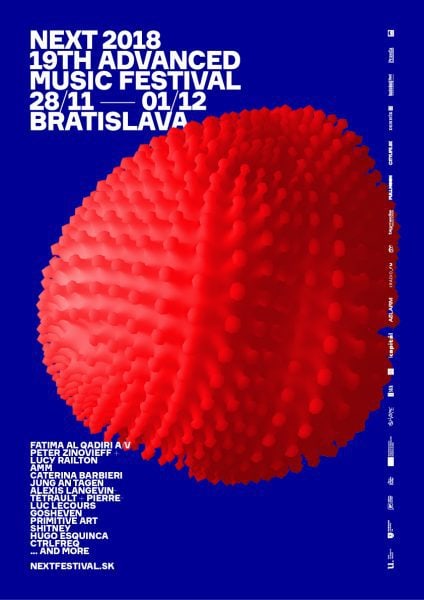 Zdroj: NEXT