FEJBS meno, ktoré rezonovalo v ženskom rape, no posledné roky utíchlo. Jej skladby boli trefné, drzé, no presne také ako to cítila. Jej posledné sklaby však začali naznačovať, že soul je jej bližší ako rap. Skladbou "Domov" to aj mierne ukázala. Z ničoho nič a po dlhej dobe, Fejbs oznámila predpredaj albumu, a dokonca aj novú skladbu, na ktorej jej hosťuje raper Kali. Novinku "Pocit viny" posiela trnavčanka až z väzenia!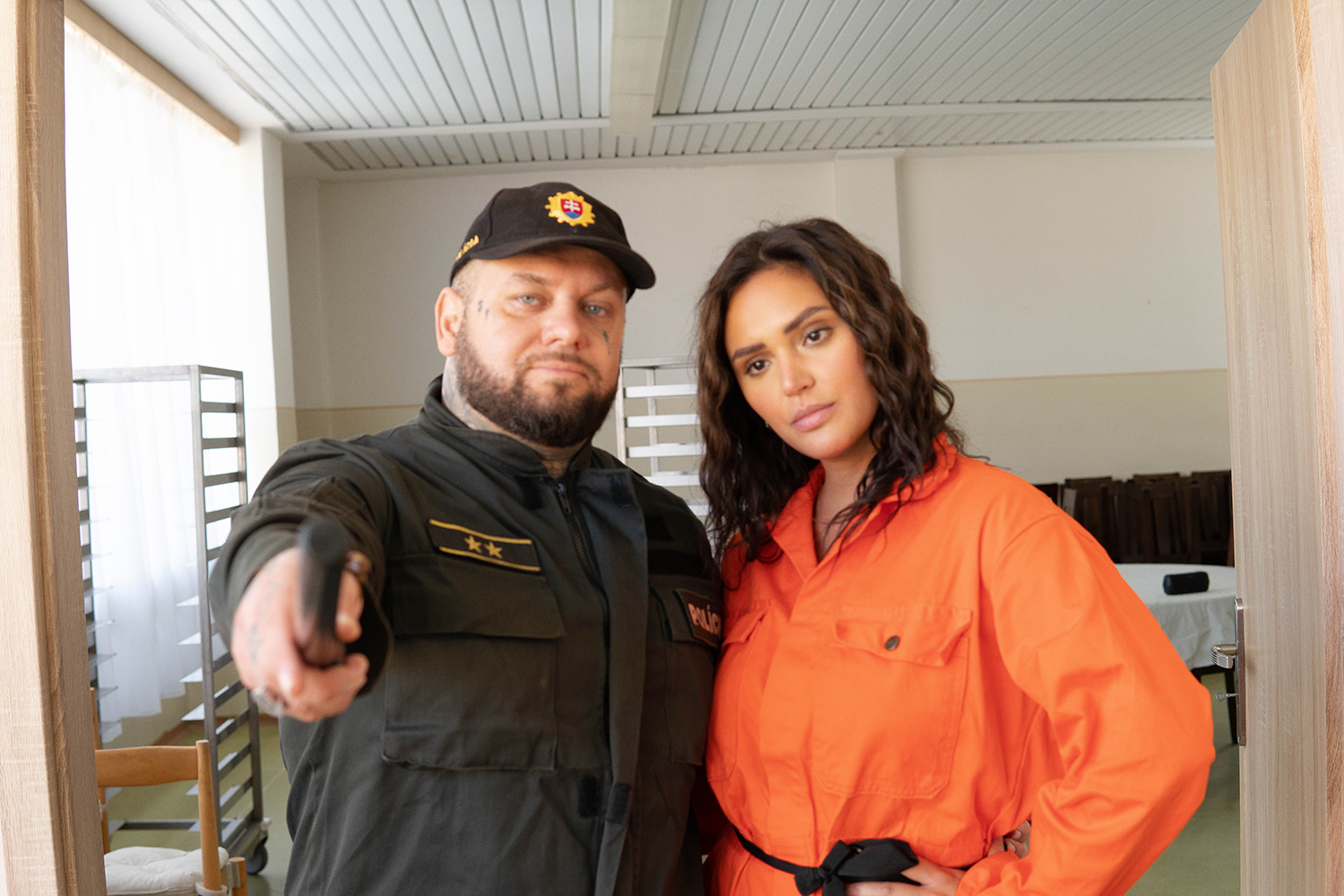 Aké je to cítiť v sebe pocit viny? Svoje o tom vie očividne Fejbs, pretože nám prináša svoju očakávanú novinku práve s týmto názvom a k tomu ešte pribalila aj spustenie predpredaja nového albumu ! Novinka "Pocit viny" v sebe nesie Kaliho featuring a okrem neho na albume nájdeme aj také mená ako Tomáš Botló, Hellwana, či Boy Wonder. Tak ako aj táto pesnička, aj celý album spočíva v hľadaní stredu. Zlatá stredná cesta je presne to, čo sa Fejbs snaží za posledné roky dosiahnuť aj vo svojej tvorbe, čo sa odráža vo viacerých faktoroch. Žánre jej hudby sú rozdielne a už ani nerapuje toľko ako kedysi, ale venuje sa hlavne spevu, čo v tejto skladbe náramne cítiť.
Skladba "Pocit viny" je v princípe o tom, že Fejbs stvárňuje úlohu tej, ktorá sa ospravedlňuje, pričom Kali bol v deji klipu v minulosti zatknutý, po čom sa však stal dozorcom práve vo väznici, v ktorej si Fejbs spytuje svoje svedomie. Nový album od Fejbs dostal názov práve ARYTMIA a jeho vydania sa dočkáme už prvého októbra!
"Nehanbite sa prejaviť svoje pocity, dnes je v móde byť dokonalým a výstredným, ale ten kto ukáže pravé ja, by mal byť obľúbený aj s tou vinou, ktorá je u nás úplne prirodzená. Tým chcem povedať, sme len ľudia a tak to aj ostane, to sa našťastie nemení." hovorí Fejbs o svojej novinke.
O zvuk skladby sa postaral Patrik Rivier, pričom za videoklipom stoja Rastislav Kupšo, Michal Kačka a Viliam Dráb. Zaujímavosťou je, že videoklip, hoci pôsobí, že je z väzenského prostredia, tak v skutočnom väzení natáčaný nebol. Dobrým kameramanským okom sa totiž na väzenie zmenilo možno nečakane školské prostredie, za ktoré patrí vďaka mestu Trnava. Hudobnú produkciu si v prípade tejto veci vzal na starosti Rigoboss.O scenár k videoklipu sa postarala samotná Fejbs, pričom chalani už len dali jej predstavy "na papier".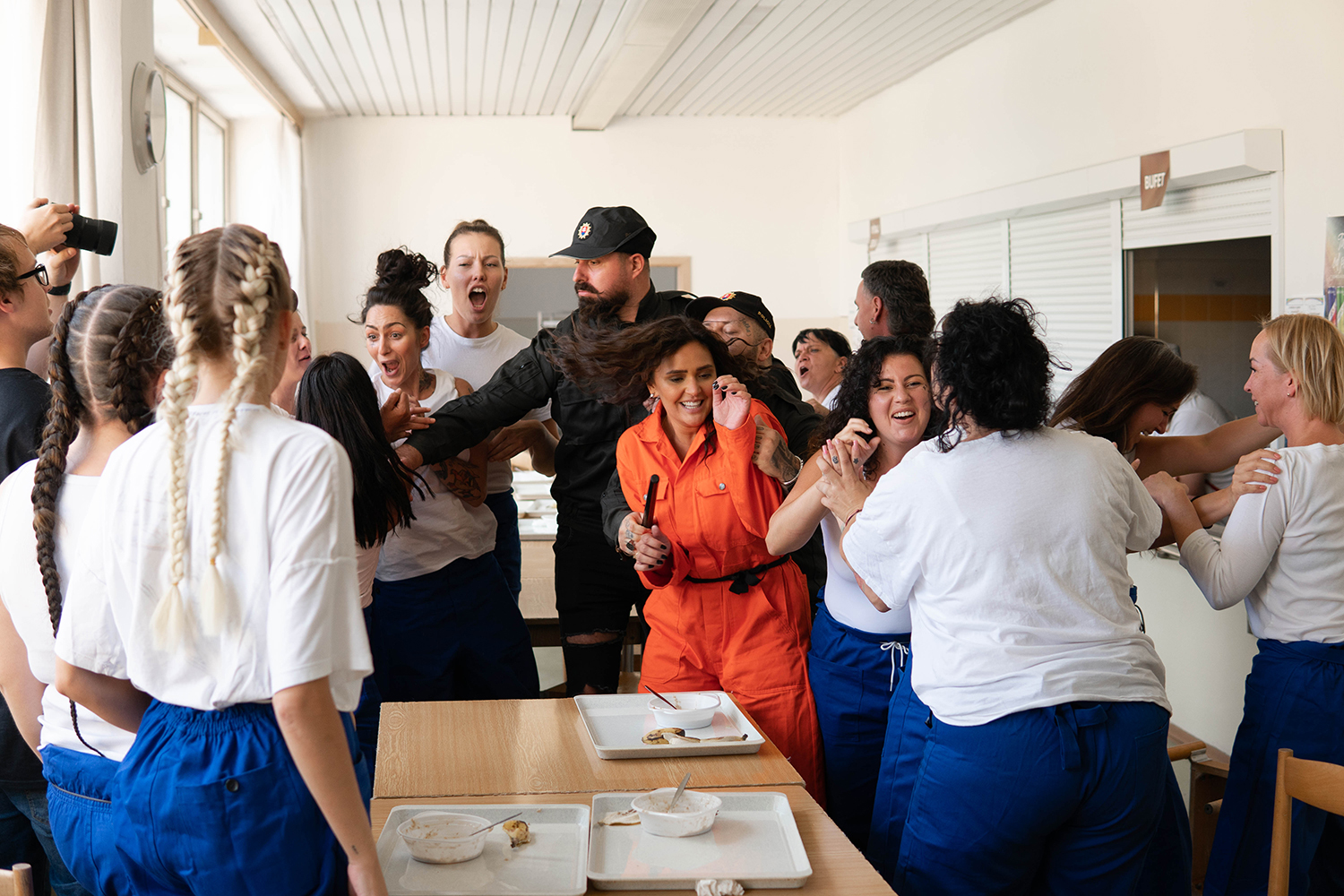 https://shop.rukahore.sk/fejbs/cd-arytmia
https://www.youtube.com/watch?v=_xGhJLv3ZHg
https://www.instagram.com/fejbs
https://www.facebook.com/iamyourfama/
Zdroj: PR/BRAND MANAŽÉR JANA TRELLOVÁ/RUKA HORE
Foto: Rastislav Kupšo