Dievčenská skupina Feel3 predstavila pred mesiacom novú energickú skladbu Jambarino. Súčasťou je aj špeciálna choreografia, ktorú už "obkukali" viacerí priaznivci slovenských speváčok. Aj z tohto dôvodu skupina vyhlásila súťaž, v ktorej môžu priaznivci vyhrať poukážku na nákup štýlového outfitu.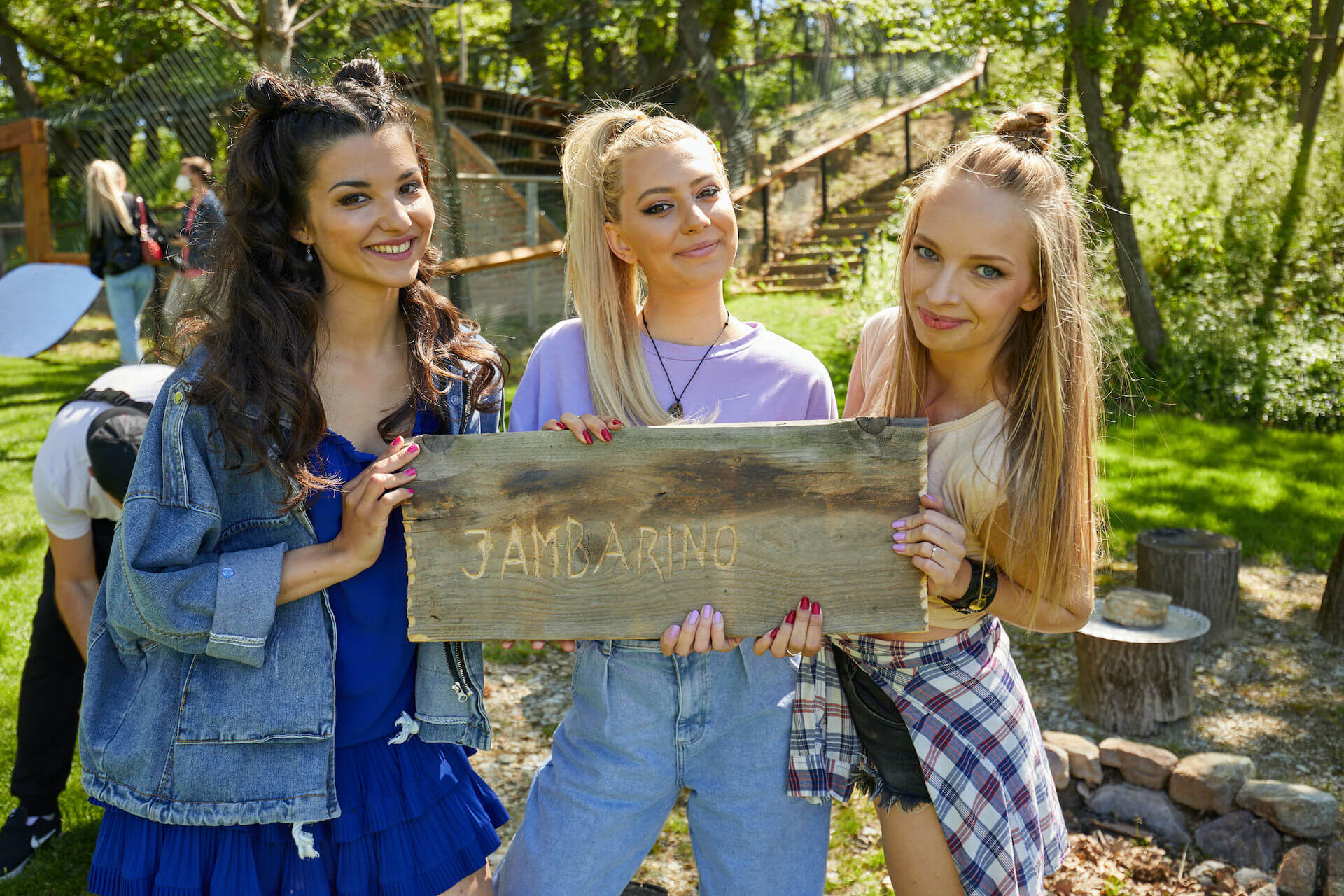 "Snažili sme sa vytvoriť motív piesne, ktorý človek nebude vedieť dostať z hlavy aj dlho po vypočutí. Z ohlasov vieme, že sa nám to podarilo a pieseň bola označená za absolútne chytľavú. Oslovila aj viacerých DJ-ov, takže ju možno občas započujete aj na niektorej letnej party," tešia sa dievčatá z Feel3. Roztancované video bolo aj inšpiráciou pre práve vrcholiacu súťaž o poukážku na nákup štýlového outfitu. "Nie je to nič ťažké a hlavne by to pre všetkých mala byť zábava. Tanec z klipu Jambarino je potrebné zachytiť na video a zdieľať na sociálnych sieťach," hovoria dievčatá z Feel3. Čas na zdieľanie príspevku na sociálnych sieťach majú záujemcovia až do konca augusta.
Feel3 prijali pozvanie stať sa súčasťou projektu Za pokladmi Slovenka, vďaka ktorému si ich bude možné vypočuť naživo na niektorých slovenských hradoch a v auguste ich čaká účasť aj na Rebel live show s Kristínou Jurčovou (19. augusta 2021). Speváčky ale nezaháľajú a už teraz pracujú na ďalšej skladbe. "Opäť sme sa rozhodli pre skladbu s posolstvom a vyšším zámerom. Téma životného prostredia nám nie je ľahostajná, pôjdeme práve týmto smerom. Novinka z našej autorskej dielne bude navyše ďalšou veľmi príjemnou spoluprácou," prezradili.
Spevácke trio Feel3 sa do povedomia slovenskej verejnosti dostalo na jeseň 202, kedy vydali debutovú pieseň Nezhasínaj. Tá reflektovala aktuálny problém kultúry – teda nemožnosť zorganizovať podujatie pre publikum. V decembri pridali tematický singel Vianočné čaro. Oproti prvým singlom je teda aktuálne Jambarino tanečnejšie a energickejšie.
Feel3
Feel3 je spevácke trio, ktoré založili tri spievajúce herečky – Zuzana Hrvoľová, Alexandra Haňdiaková a Michaela Posová začiatkom roku 2020. Aktuálna zostava je pozmenená – Michaelu nahradila začiatkom tohoto roka herečka Veronika Lackovičová.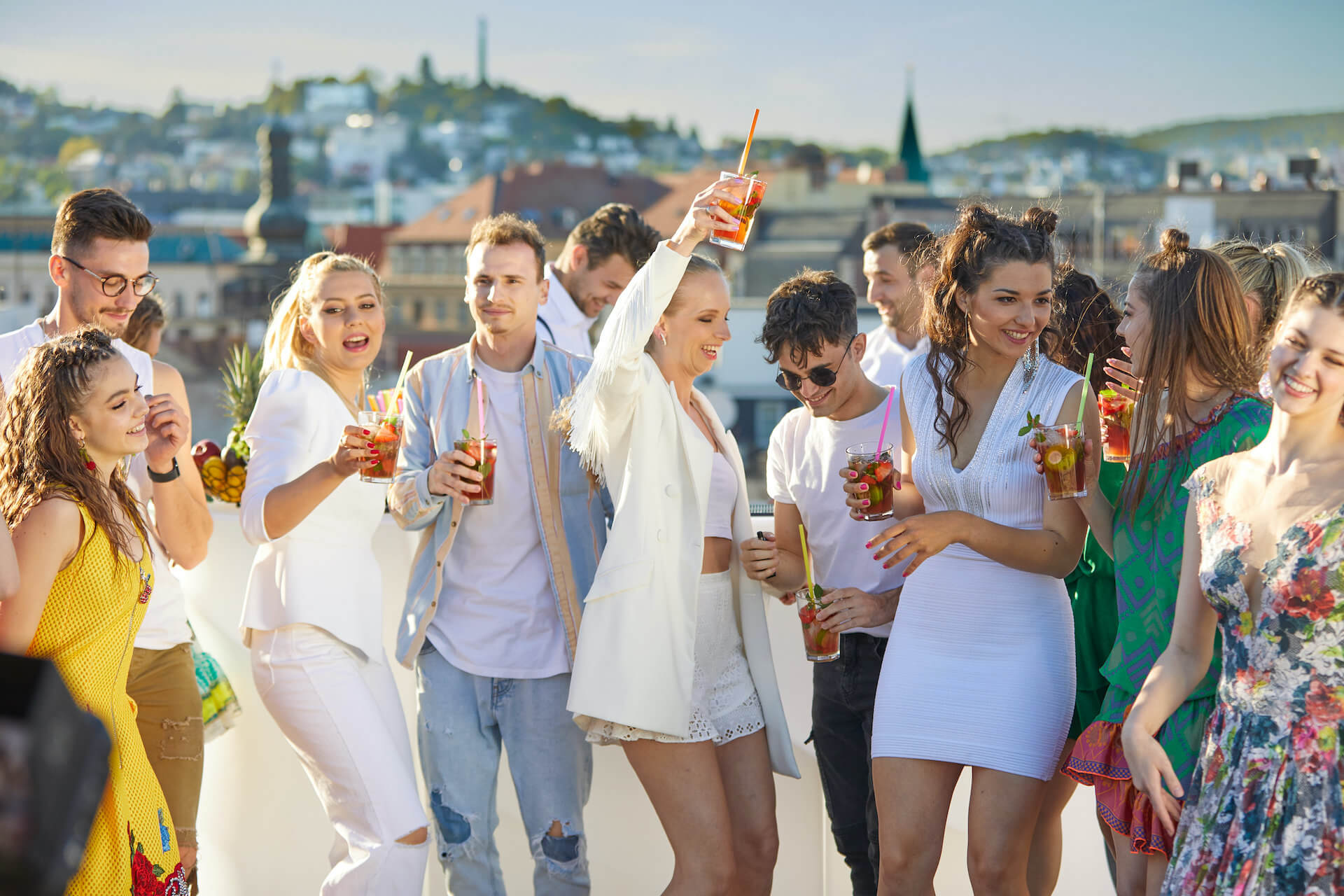 Skupina pôvodne vznikla ako eventové trio, no takmer okamžite ich zastavila prvá vlna korony a od veľkých plánov museli ustúpiť. Na jeseň 2020 vydali debutovú pieseň Nezhasínaj. Pieseň bola podporou pre kolegov umelcov.
Feel3 – Jambarino
Text: Zuzana Hrvoľová
Hudba: Alexandra Haňdiaková
ISRC: SKAW5200104
(c) 2021 Zuzana Hrvoľová (nezastupovaný výrobca zvukových záznamov)
Zdrtoj: TS