Na City Sounds Festivale bude koncertovať aj britský jazzovo-soulový spevák Myles Sanko. Skvelý spevák ghanského pôvodu, ktorému fandí aj Gregory Porter, bude mať 22. septembra v Ateliéri Babylon samostatný koncert. City Sounds Festival odštartuje už tento piatok, na dvojdňovom festivale budú koncertovať mená ako Andreas Varady, Cotatcha Orchestra či hviezdy mladej slovenskej scény ako Lash&Grey, Sisa Fehér, ale aj legendárne AMC Trio. Vstupenky a bližšie informácie k celému festivalu sú na www.citysounds.sk.
Počas špeciálneho koncertného večera sa v bratislavskom klube Ateliér Babylon predstaví Myles Sanko – britský soulovo-jazzový spevák ghanského pôvodu, ktorého často prirovnávajú k jeho obľúbencovi Gregory Porterovi, Sanko k tomu pridáva veľký zabávačský talent a exotický šarm. Popularitu získal už so svojim debutovým albumom Born in Black & Write, ktorý vydal v roku 2013. Po vydaní druhého albumu Forever Dreaming ho na svoje turné pozval Gregory Porter. S tretím albumom Just Being Me získal označenie "soulový zázrak". V marci tohto roku vydal Sanko štvrtý album Memories Of Love, ktorý označil na najosobnejší. Je to zbierka skladieb, ktoré vznikali počas mnohých rokov, soulová atmosféra skladieb dáva jedinečnú príležitosť vyniknúť jeho charakteristickému spevu.
Koncert Mylesa Sanka 22. septembra v bratislavskom klube Ateliér Babylon bude akousi pomyselnou bodkou tohtoročného City Sounds Festivalu. Organizátori tento rok pripravili dvojdňový festival, 10. a 11. septembra, v priestoroch Slovenského rozhlasu bude koncertovať na troch pódiách 12 kapiel – Ivana Ecetová Quartet – Tango Project, Randy Brecker & AMC Trio Plus, Cotatcha Orchestra feat. Lenka Dusilová, Ľubomír Gašpar Cimbal Project feat. Sisa Fehér & Spectrum Quartett, Andreas Varady feat. Torsten Goods, LASH&GREY & S.V.A. Trio feat. Robert Balzar, Andy Switch & Radiopieces, The Grand Buffet, Sisa Fehér & Vladko Mikláš, Acalari ensemble, Paper Moon Trio a Swingang. Pri vstupe na festival budú návštevníci kontrolovaní podľa aktuálne platného covid automatu – bude potrebné sa preukázať potvrdením o zaočkovaní, prekonaní ochorenia covid-19 či platným testom. Kompletné informácie, program a vstupenky sú k dispozícii na www.citysounds.sk a na FB podujatí https://fb.me/e/1DP1I9WbJ
City Sounds prináša slovenskému publiku už od roku 2012 koncerty najvyššej svetovej úrovne v oblasti jazzu a z neho vychádzajúcich hudobných žánrov ako soul, blues, funk, worldmusic, ale aj vystúpenia vážnej a súčasnej hudby, či vzájomnú fúziu týchto žánrov. V roku 2021 organizátori prinášajú aj dvojdňový festival, kde na viacerých pódiách predstavia hudobnícku špičku v daných žánrov spolu s renomovanými slovenskými hudobníkmi, či predstavia vychádzajúce slovenské talenty s veľkou budúcnosťou. Súčasťou festivalu je aj špeciálny samostatný koncert jazzového speváka Mylesa Sanka. Festival z verejných zdrojov finančne podporil Fond na podporu umenia a Kulturminor.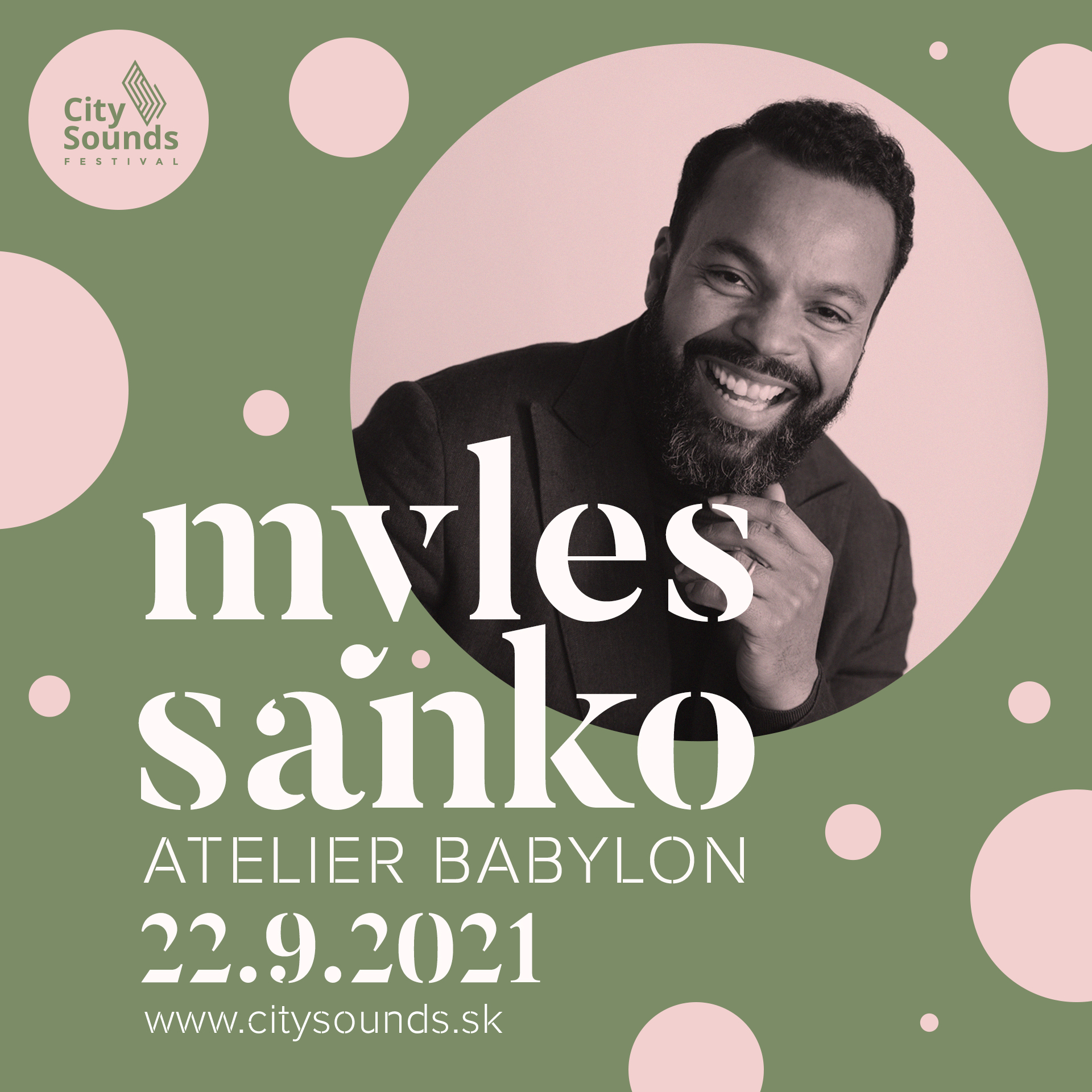 Zdroj: City Sounds