Srbský EXIT festival je jedným z prvých veľkých festivalov toto leto. Do line-upu čerstvo pribudli hviezdy svetovej elektronickej hudby Amelie Lens, Maceo Plex, Tijana T a Magdalena, predstavia sa v ikonickej mts Dance Aréne. Na progresívnej scéne No Sleep Novi sad uzatvárajú zoznam vystupujúcich Patrice Bäumel, Agents Of Time, Farrago, Adiel a Roman Flügel. Spolu s menami ako David Guetta, DJ Snake, Tyga, Robin Schulz, Asaf Avidan, Paul Van Dyk, Laibach a stovkami ďalších potvrdených sú pripravení urobiť z 20. ročníka EXITu jeden z najlepších európskych festivalov tohto leta. Kompletný program aj rozdelenie podľa dní je na www.exitfest.org, vstupenky na https://predpredaj.zoznam.sk/sk/listky/exit-festival/
EXIT festival sa bude konať od 8. do 11. júla v srbskom meste Nový Sad. Prečo práve tam vyraziť a užiť si jednu z prvých dovoleniek po dlhšej dobe? Tu je osem dôvodov a jeden tip.
Jeden z mála veľkých festivalov tohtoročnej sezóny
Väčšina veľkých európskych festivalov sa toto leto neuskutoční. EXIT festival sa vďaka úspešnému priebehu očkovania v Srbsku a významnému zníženiu počtu nových prípadov ochorenia Covid-19 podarí zorganizovať. Je to jedinečná príležitosť užiť si veľký festival, ktorý ponúkne nielen špičku svetovej elektronickej tanečnej hudby – Davida Guettu, Robina Schulze a DJ Snakea, ale aj amerického rappera Tyga, metalový Sabaton či izraelského pesničkára Asafa Avidana.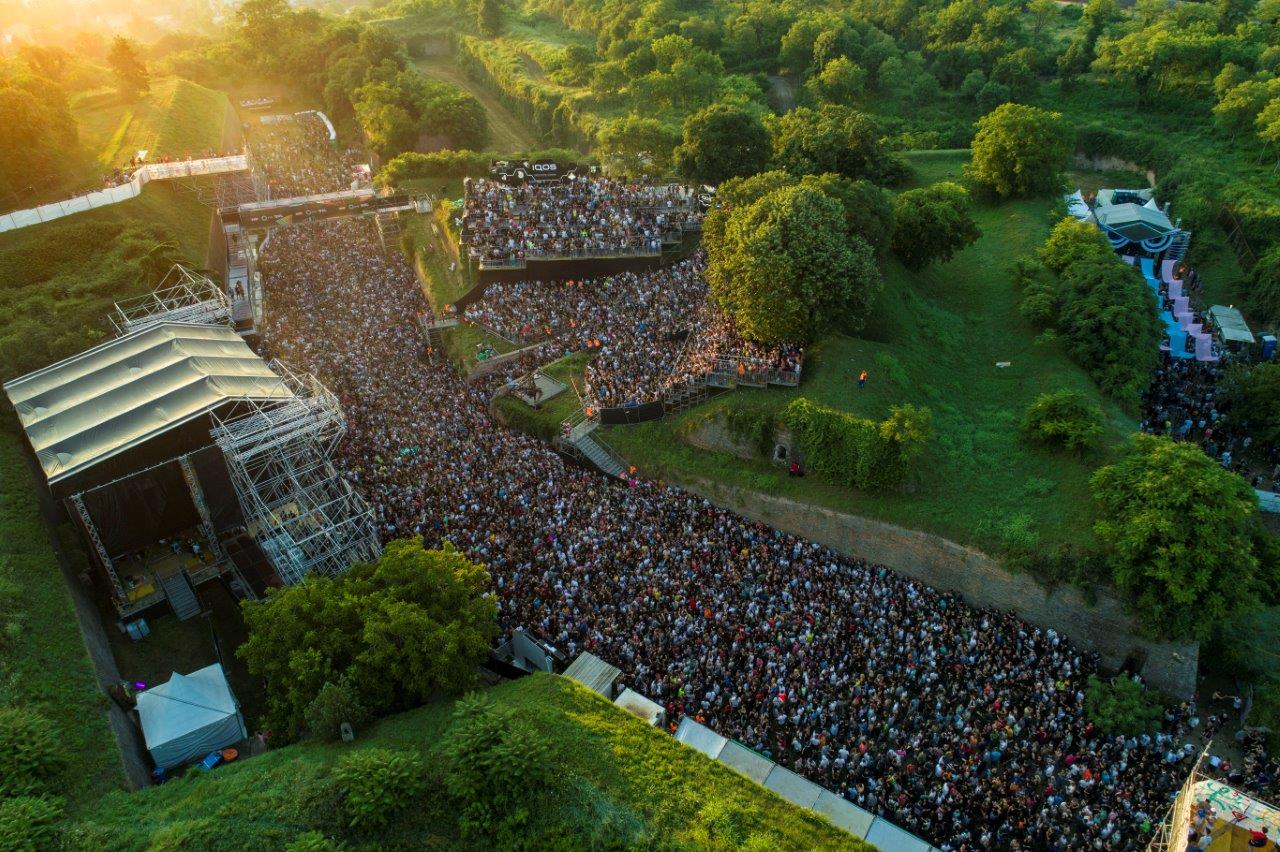 Pevnosť Petrovaradín
Festival sa koná v unikátnom prostredí Petrovaradínskej pevnosti, v druhom najväčšom srbskom meste Nový Sad. Stavba, ktorú často volajú Gibraltarom na Dunaji, bola po svojom dokončení v roku 1780 považovaná za najsilnejšiu pevnosť Habsburgskej monarchie. Takýto ani podobný areál pre štyridsať pódií nikde inde nenájdete.
Desiatky malých pódií
EXIT si dáva záležať na kvalite programu menších pódií. Tie sú žánrovo rozdelené tak, aby sa trafili do hudobného vkusu všetkých návštevníkov. Omrzela vás elektronika či pop? Skúste rockovú a metalovú Explosion stage, hip-hopovú Beats stage, Reggae stage alebo Fusion stage, na ktorom nájdete najzaujímavejšiu žánrovú paletu celého festivalu.
V Srbsku neminiete všetky úspory
Nemajte strach, že kvôli EXITu budete musieť rozbiť svoje prasiatko. Srbská cenová hladina je vcelku nízka a veľkú väčšinu tovaru tam kúpite lacnejšie ako na Slovensku. Nemusíte sa teda báť, že by vám výlet na festival urobil dieru do rozpočtu.
Dance Arena
Najznámejším pódiom je jednoznačne mts Dance Arena, v ktorej vystupujú najväčšie svetové mená elektronickej hudby. Toto vizuálne prepracované pódium je známe vďaka ikonických párties až do východu slnka nad Petrovaradínskou pevnosťou. Jeden z nezabudnuteľných momentov každého ročníka. (https://www.exitfest.org/en/stages/mts-dance-arena/)
Balkánska a srbská kultúra
Po storočia sa Srbsko nachádzalo na hranici medzi východom a západom. Územie Srbska bolo rozdelené medzi východnú a západnú polovicu rímskej ríše, potom medzi Byzanciu a Uhorské kráľovstvo a v rannom novoveku medzi Osmanskú ríšu a Habsburskú monarchiu. Tieto prekrývajúce sa vplyvy majú za následok kultúrnu rozmanitosť po celom Srbsku.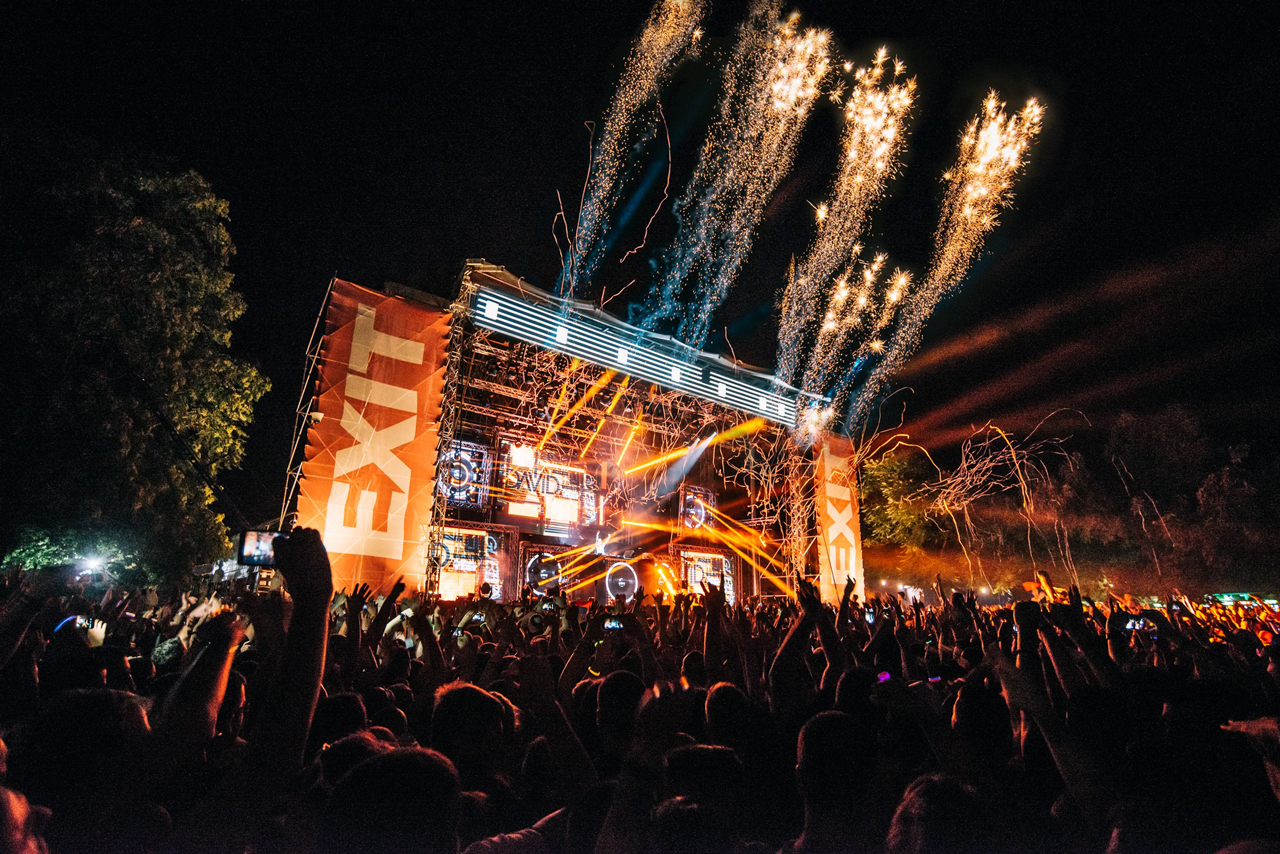 20. ročník festivalu
EXIT bol založený v roku 2000 v Univerzitnom parku v Novom Sade ako študentské hnutie s cieľom bojovať za mier a slobodu v Srbsku a vzájomné porozumenie a prepojenie balkánskych zemí. Po všeobecných voľbách v Juhoslávii v tom istom roku sa vznikajúci festival presunul do Petrovaradínskej pevnosti, kde tento rok oslávi jubilejný 20. ročník. A verte, že na Exit festivale sa oslavuje každú noc až do ranných hodín.
Očkovanie a testovanie pre cudzincov
EXIT festival poskytne v spolupráci so srbským ministerstvom zdravotníctva niekoľko tisícov dávok vakcíny pre zahraničných umelcov a návštevníkov ako prejav pomoci krajinám, ktoré majú v súčasnej dobe nedostatok. Zároveň pripravuje testovacie centrum pre návštevníkov, ktorí sa nestihli otestovať pred príjazdom na festival. Návštevníci sa tak nemusia obávať, že by počas festivalu prišli do kontaktu s ochorením Covid-19.
Bonis tip: Platenie Bitcoinom
Pokiaľ patríte medzi vlastníkov Bitcoinu, máme dobrú správu na záver. V celom festivalovom areáli môžete využiť túto kryptomenu k zaplateniu vášho nákupu. Pivo, kávu, raňajky či rýchly snack medzi koncertmi budete môcť zaplatiť jednoducho načítaním QR kódu a nebudete musieť riešiť výmenu peňazí v zmenárni.
EXIT festival patrí už dlhšie medzi najlepšie európske festivaly. Bol založený v roku 2000 v University Parku ako študentské hnutie za mier a slobodu v Srbsku a na Balkáne. Za ostatných 20 rokov sa rozrástol na jeden z najvýznamnejších hudobných festivalov na svete. Jeho výnimočnosť podčiarkuje aj miesto konania – unikátna Petrovaradínska pevnosť, jedna z najväčších a najkrajších európskych pevností 18. storočia. Festival sa koná na brehoch Dunaja v Novom Sade, kúsok od srbského hlavného mesta Belehradu. EXIT je dvojnásobným držiteľom ceny pre Best Major Festival 2014 a 2017 European Festival Awards a mnohých ďalších cien. Doteraz ho navštívilo viac ako 3 milióny ľudí z viac ako 70 krajín. Štvordňový festival, ktorý si každoročne obľubuje viac a viac Slovákov, ponúka koncerty mnohých hudobných žánrov – od rocku, popu, hardrock punku, death metalu až po techno, reggae, disco, indie, hip-hop, grime, dubstep a mnoho ďalšieho – celkovo viac ako 1000 umelcov na viac ako 40tich pódiách a hudobných zónach.
Viac informácií o festivale na www.exitfest.org/en, vstupenky sú v predaji na Predpredaj.sk.

Zdroj: TS