Projekt PRVA DNES, ktorý sa sústreďuje na silné osobné príbehy a inšpiratívny pohľad na svet, dáva o sebe opäť vedieť. Na novej platforme www.prvadnes.sk prináša autorsky spracovaný profil evanjelickej farárky Anny Polckovej, a to formou originálnych textov, krátkym filmom, výtvarne štylizovanými interpretáciami, komiksom, rozhovorom a ďalšími podnetnými odkazmi. Za dokumentárnymi filmami o súčasných ženách stoja režisérky mladšej generácie, dokument o Anne Polckovej režírovala Dorota Vlnová. Projekt je pokračovaním úspešnej dokumentárnej série a aktivít vzdelávacieho projektu Prvá, jeho dramaturgia sa posunula do prítomnosti.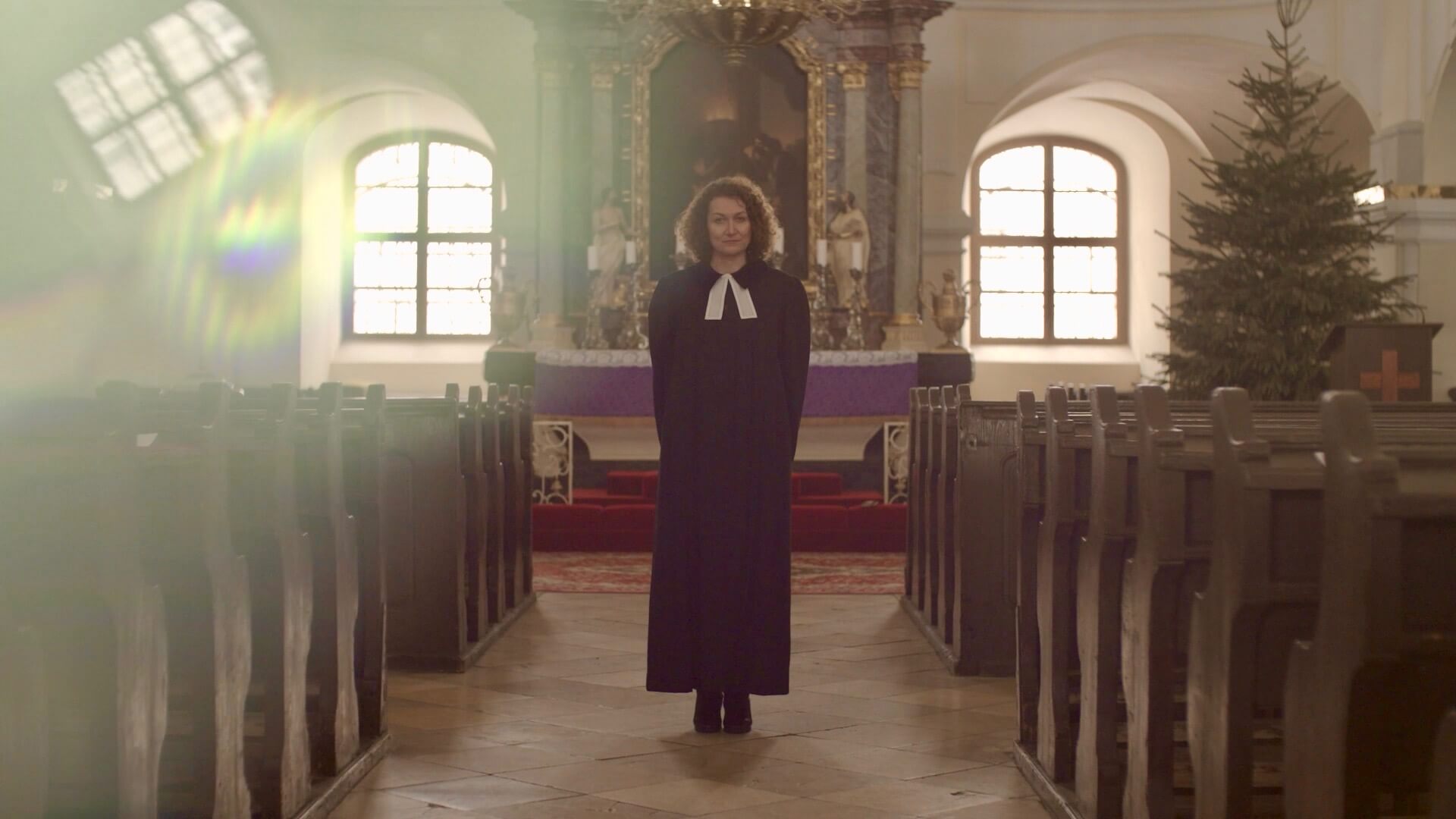 "Ako žena si o sebe myslím, že som citlivá a jemná a že som asi príkladom toho, ako sa môže aj jemná, nežná žena priečiť niektorým rodovým stereotypom.," hovorí vo filme Anna Polcková.
Ako povedala režisérka Dorota Vlnová, usilovala sa o portrét, ktorý by Annu Polckovú neheroizoval, nestaval ju na piedestál, ale mal by poodkryť rôzne stránky jej osobnosti a hodnotový svet.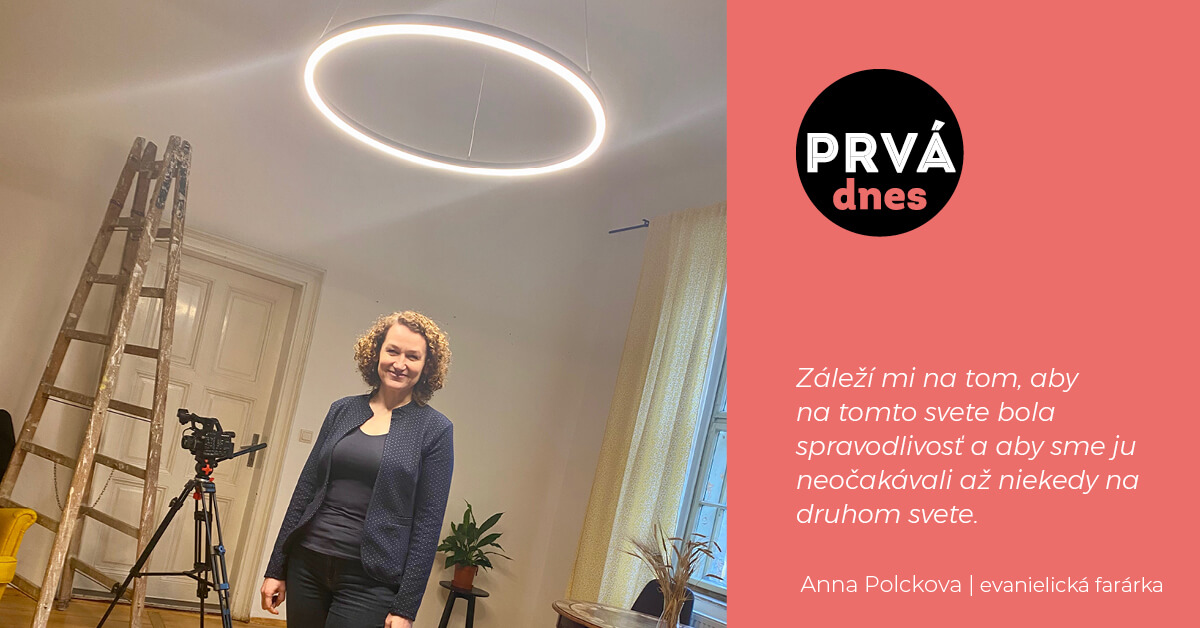 "Z môjho pohľadu je Anna Polcková osobnosť plná prekvapivých, a v niečom aj zdanlivo kontrastných čŕt, ktoré v nej však akosi veľmi pekne súznejú. A možno práve to z nej, podľa môjho názoru, robí naozaj nevšedného človeka. Pri tomto projekte sme sa z jej strany počas spolupráce stretli s veľkou otvorenosťou a zdieľnosťou, no taktiež občasnou – prirodzenou – plachosťou," povedala režisérka a dodala: "Chcem načrtnúť i otázku, čo človeka drží na jej/jeho ceste napriek mnohým prekážkam. Ale i to, ako z nás práve prekážky a prípadné neúspechy môžu spraviť silnejšie a slobodnejšie osobnosti, akokoľvek vzletne tento výrok môže znieť."
Producentka projektu Barbara Janišová Feglová pripomína, že pri výbere protagonistiek nezohráva úlohu ich "prvenstvo", ale aspekt priekopníctva a presadzovania hodnôt, ktoré menia našu spoločnosť aj život k lepšiemu. "Dnes by sme len ťažko hľadali ženy, ktoré sú prvými vo svojej profesii. Čas plynie, a spolu s ním sú tu nové výzvy a zadania. Je pre nás zmysluplné nájsť a dať do popredia osobnosti, ktoré v rámci svojej profesie prichádzajú s niečím novým, zdokonaľujú odbornosť vo svojej oblasti, nachádzajú nové, originálne prístupy, vnímajú skutočnosti v súvislostiach a posúvaj hranice," povedala producentka Barbara Janišová Feglová.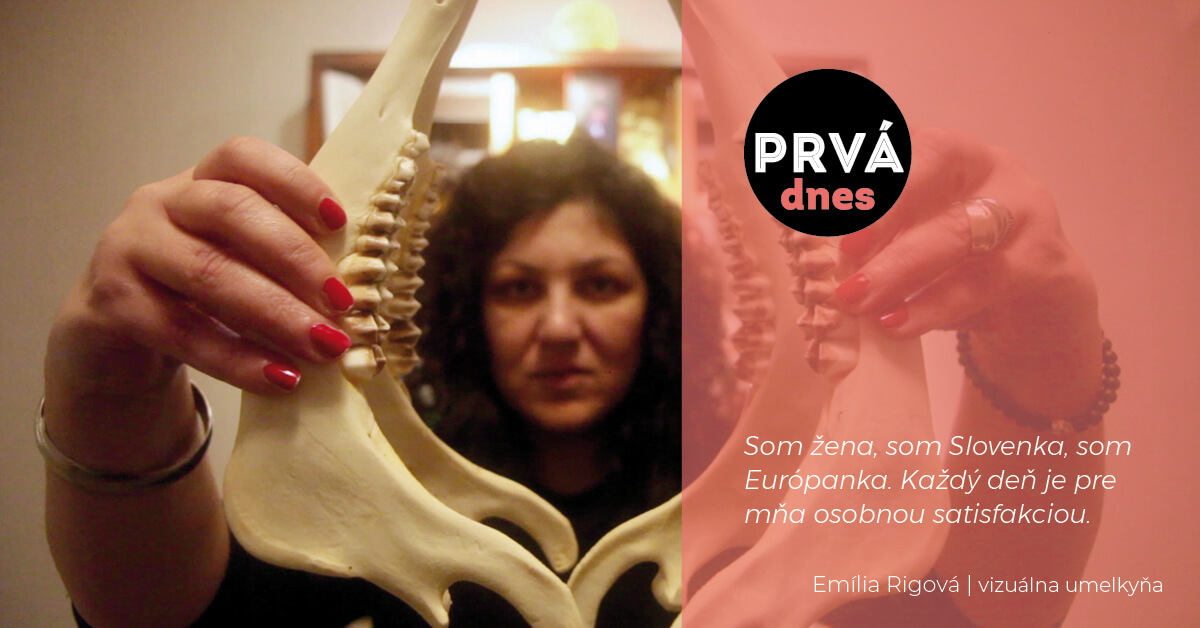 Ďalšie profily budú venované lekárke Kristíne Križanovej, výtvarníčke Emílii Rigovej, kurátorke Jane Švantnerovej, hudobnej skladateľke Ľubice Čekovskej.
Na projekte spolupracuje kolektív tvorcov. Animácie vo filmoch vytvorili Ové Pictures. Texty a rozhovory uverejnené na webovej stránke www.prvadnes.sk budú zamerané na profesijné pôsobenie osobností, celkovo pôjde o portréty 15 žien.
"Proces stále ešte prebieha a prirodzene ide pomalšie, pandémia skomplikovala život všetkým. Životaschopnosť našich plánov prešla zaťažkávajúcou skúškou, ale zároveň vnímam, že nám čas umožnil narábať s nápadmi rozvážnejšie a viac do hĺbky. Ruky sa nám prakticky rozviazali len nedávno a som rada, že sa môžeme podeliť o prvé výsledky," dodala producentka.
Koncepcia a náplň stránky vzniká v spolupráci občianskeho združenia CHARACTER – Film Development Association so scenáristami, dokumentaristami, animátormi a mnohými ďalšími odborníkmi a autormi/autorkami. Obsah a posolstvo tak budú reprezentovať viaceré umelecké žánre a na jeseň i komunikačná kampaň na sociálnych sieťach. Prvé filmy s portrétmi žien budú môcť fanúšikovia Prvej vidieť na platforme www.prvadnes.sk koncom roka.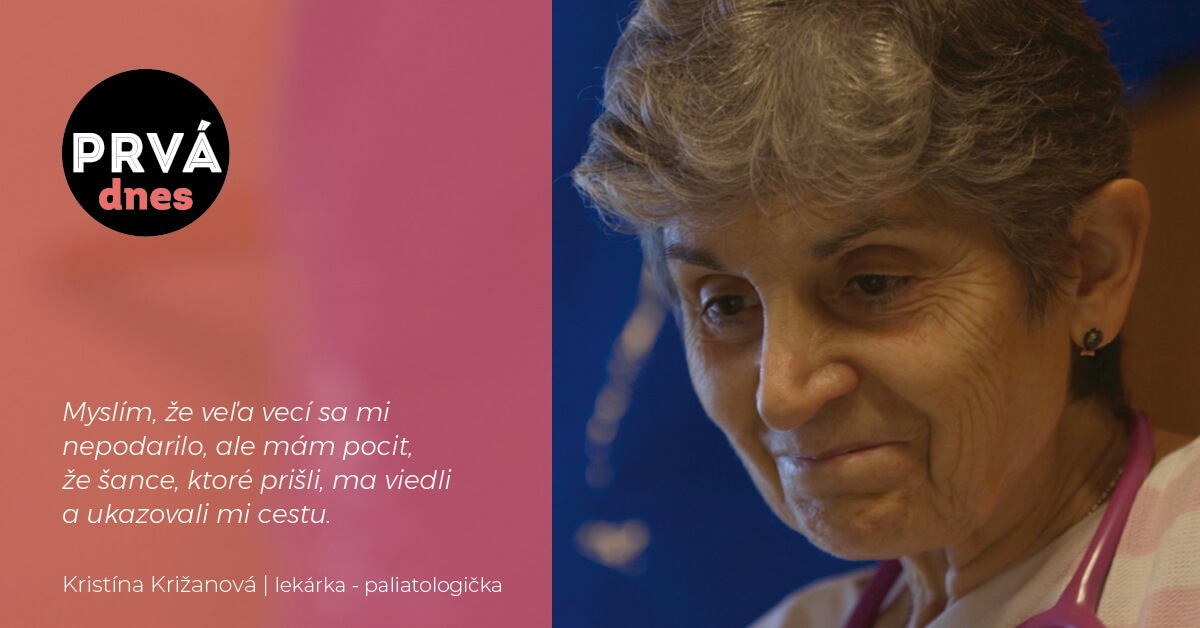 Projekt z verejných zdrojov podporil Fond na podporu umenia, Hlavné mesto SR Bratislavaprostredníctvom Nadácie mesta Bratislavy, Nadácia Tatra banky a Bratislavský samosprávny kraj.
Zdroj: Zuzana Golianová, Mediálna podpora projektu PRVÁ