Slovenská speváčka a hudobníčka Ela Tolstová, ktorá je líderkou formácie Tolstoys, naspievala ústrednú pieseň k novej rozprávke Mimi a Líza: Záhada vianočného svetla. Skladbu s názvom Svetlo sa hrá skomponovala Lucia Chuťková.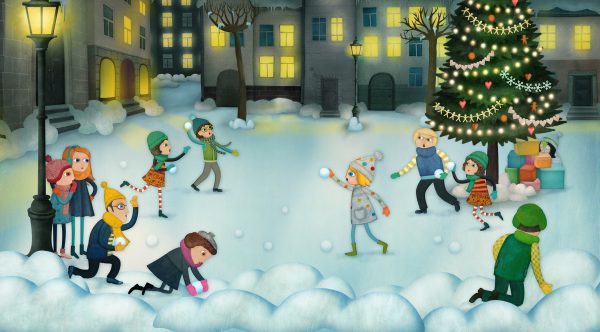 22. novembra ide do kín nová rozprávka Mimi a Líza: Záhada vianočného svetla. Dve nerozlučné kamarátky netreba predstavovať. Keď sa objavili v roku 2013 prvý raz na obrazovkách a v knihe, získali si srdcia obrovského množstva detí. Odvtedy precestovali svet a ich dobrodružstvá videli vo Francúzsku, v Čechách, Belgicku, Brazílii, Číne, Kanade, Hong Kongu a v ďalších krajinách. Tentoraz však tvorcovia seriálu prichádzajú s 26-minútovým filmom Mimi a Líza: Záhada vianočného svetla. Uvidia ho diváci v kinách na Slovensku, v Českej republike a vo Francúzsku. Záujem oň prejavili aj talianska televízia RAI, slovinská RTV a fínska televízia YLE TV 2. Samozrejme, nebude chýbať ani vo vysielaní RTVS, ktorá film odvysiela vo svojom vianočnom programe 23. decembra.
Keďže ide o 26-minútový film, na rozdiel od seriálových epizód tu bola väčšia plocha nielen pre rozprávanie príbehu, ale aj sprievodnú hudbu. Skomponovala ju Lucia Chuťková, ktorá v súčasnosti patrí k najvýraznejším postavám hudobnej scény mladých skladateľov a skladateliek. Venuje sa tvorbe contemporary music, ako aj filmovej a scénickej hudbe, napríklad pre Slovenské národné divadlo. Bolo pre ňu dôležité, aby titulná pieseň Svetlo sa hrá zaujala nielen detského diváka, ale rovnako aj dospelého. "Priznávam, nebolo to jednoduché. Text napísala spoluautorka scenáru Katarína Moláková. Veľmi dlho sme hľadali speváčku, ktorej hlas by mal v sebe intimitu, istú spontánnosť a čosi tajomné." Napokon oslovili na spoluprácu Elu Tolstovú, líderku formácie Tolstoys. "Páčilo sa mi, že nie je len speváčkou, ale tvorí aj vlastnú hudbu. Dokázala vniesť do piesne niečo svojské. A presne to som chcela." Skladbu Svetlo sa hrá nahrávali so Symfonickým orchestrom Slovenského rozhlasu a Detským a dievčenským speváckym zborom Slovenského rozhlasu.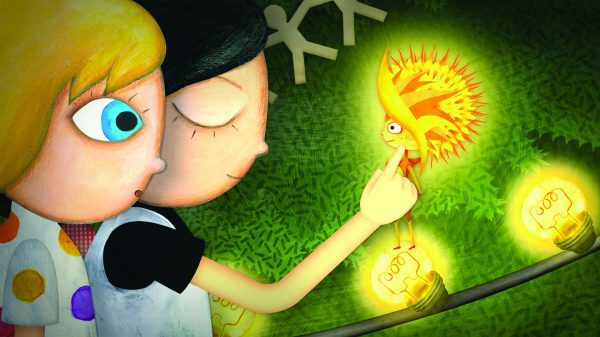 "Milujem rozprávky, takže ma táto spolupráca potešila a veľmi som si to užívala," hovorí Ela Tolstová. "No najmä, je to krásny príbeh o dvoch kamarátkach. Jedna z nich je nevidomá a práve tým je tento projekt výnimočný. Prináša totiž deťom veľmi dôležitú tému a ešte k tomu úžasným spôsobom. Je krásne, ako každé z dievčat opisuje spoločné zážitky odlišne. Jedna tak ako to vidí a druhá tak, ako to počuje a cíti."
V týchto dňoch vychádza vo Vydavateľstve SLOVART aj rozprávková kniha Mimi a Líza: Záhada vianočného svetla. Už počas prvého týždňa po vydaní sa ocitla v rebríčku najpredávanejších titulov kníhkupectva Martinus na 5. mieste.
Film Mimi a Líza: Záhada vianočného svetla vznikol vďaka podpore Ministerstva kultúry Slovenskej republiky, Audiovizuálneho fondu (SR) a Státního fondu kinematografie (ČR).
Zdroj: TS