Eagles Of Death Metal zahájí příští rok v březnu druhou kapitolu svého 24th Anniversary Tour. Své výročí oslaví i 27. března v pražském Lucerna Music Baru. Kapela zároveň oznámila, že 19. listopadu Jesse "Boots Electric" Hughes nadělí fanouškům vánoční EP Eagles of Death Metal Presents A Boots Electric Christmas. Vstupenky za 690 Kč + poplatky pořídíte od pátku 1. 10. 10:00 na webu Lucerna Music Baru a GoOut.cz. Na místě 790 Kč.
Vstupenky online: https://musicbar.cz/cs/program/eagles-of-death-metal-us/
"Rock 'n' roller potřebuje vyrazit ven a dělat rock 'n' roll," řekl zpěvák a frontman Jesse Hughes. "Mám dojem, že jsem byl roky pod zámkem, ale teď se utrhnu z řetězu! Bacha, Evropo, Eagles of Death Metal jsou už připraveni ke startu."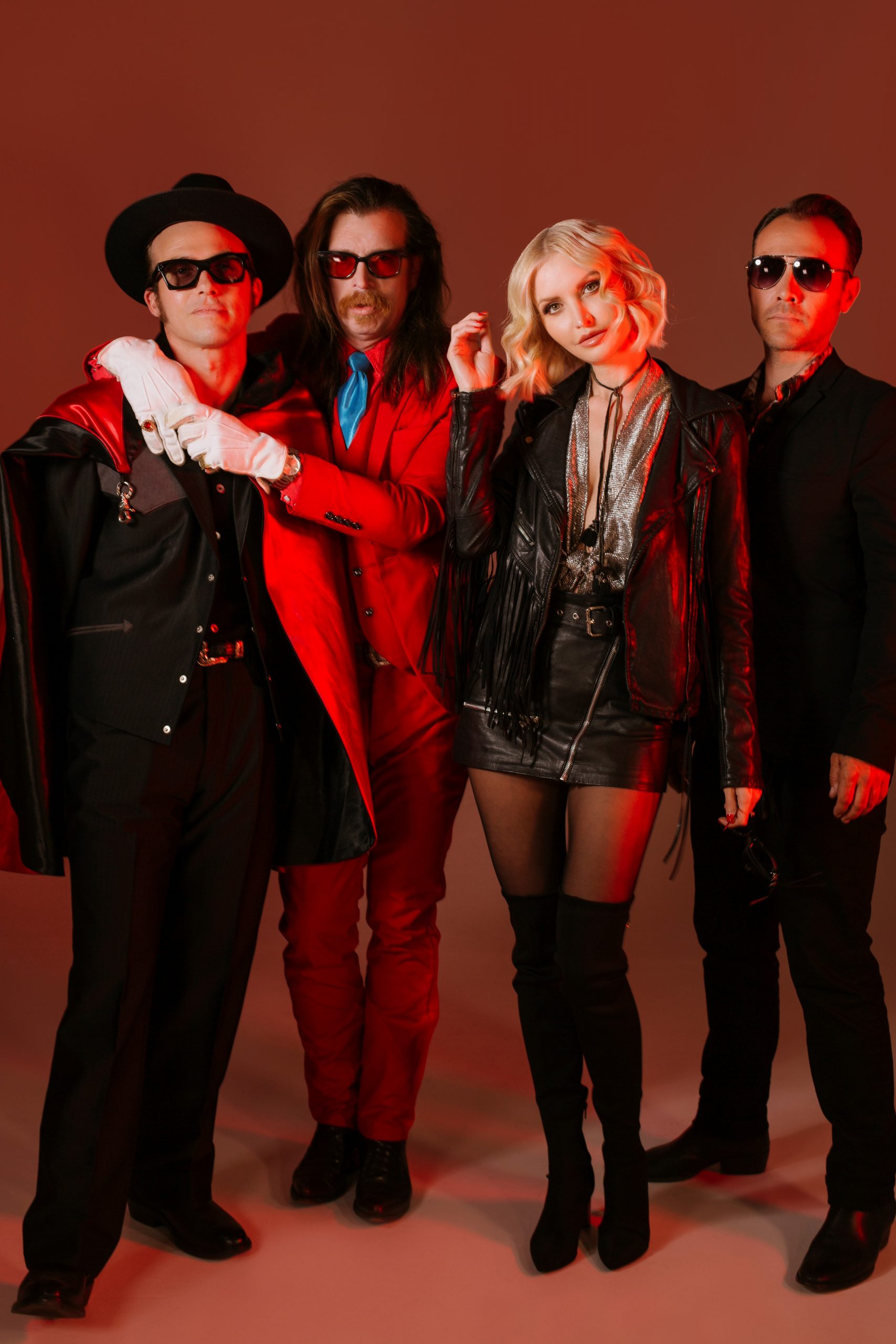 Kapela, která je známá svou nakažlivou pohodovou hudbou a energickými koncerty vystoupí ve složení Jennie Vee na basovou kytaru, Jorma Vik na bicí a Joshua Jove na kytaru.
Na koncertech si také fanoušci budou mít možnost zakoupit láhve Eagles of Death Metal: Shrieking in Tongues, speiální cherry-colu kapely a BBQ pálivou omáčku s příchutí habanera, kterou vyrobil Dean of the Dead Hot Sauce. Shrieking in Tongues bude exkluzivně ke koupi na každém koncertě v Evropě na merch stánku.
Na novém EP najdou posluchači elektrifikované verze klasických vánočních písní – God Rest Ye Merry Gentlemen, Put A Little Love In Your Heart, O Holy Night, Little Drummer Boy a Little Town Of Bethlehem. Zlatým hřebem desky bude a cappella verze O Holy Night, ve které spojí síly Hughes a jeho kámoš z EODM Joshua Homme.
"Jen pár písniček na zahřátí během Vánoc. Mír všem, Happy Hanukkah, Merry Christmas, Happy Holidays, I love you a Bůh vám žehnej!" řekl Hughes k novému EP.
EP Eagles of Death Metal Presents A Boots Electric Christmas si můžete předobjednat zde https://eodm.lnk.to/Christmas.
Eagles of Death Metal / US
special guest: Bones / UK
24th Anniversary Tour
27. 3. 2022, doors 20:00
Lucerna Music Bar, Praha
www.musicbar.cz
Facebook událost: https://www.facebook.com/events/1015026136008793/
Ticket link: https://musicbar.cz/cs/program/eagles-of-death-metal-us/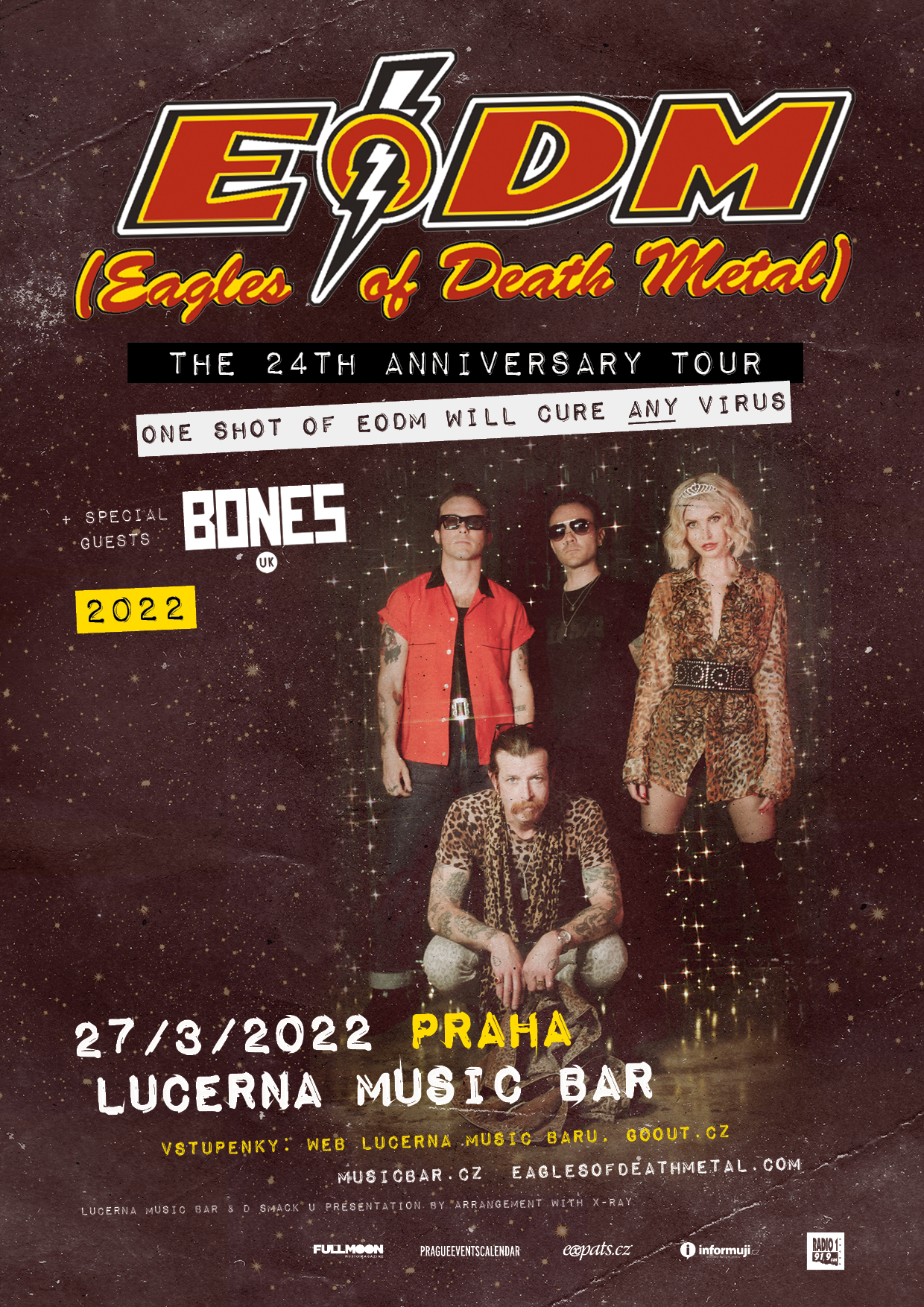 Zdroj: TS